Ethical and environmentally friendly gifts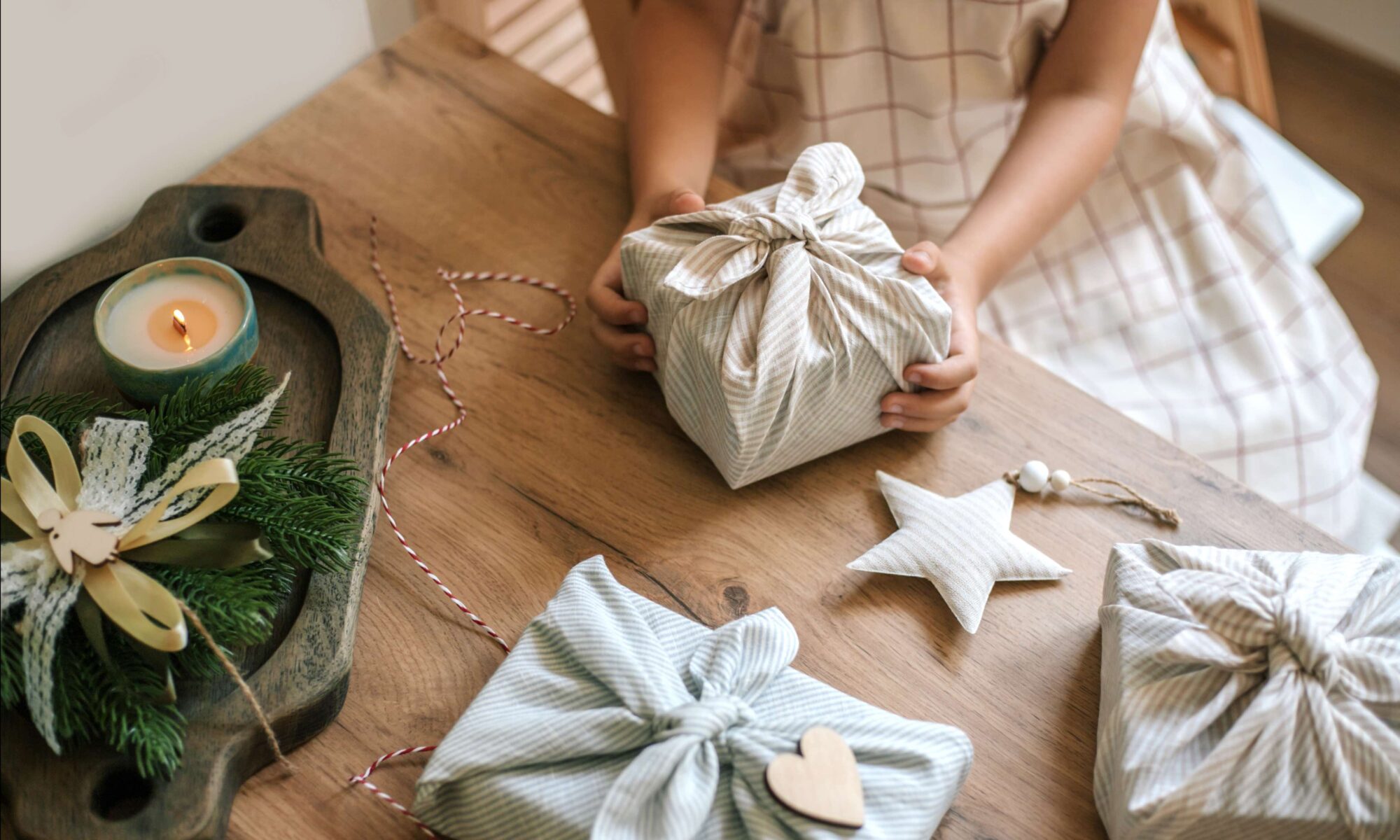 There are many occasions that call for gift giving, such as birthdays, Christmas, Mother's Day, or even leaving drinks at work. But we often find ourselves stumped for ideas. How can we find the perfect gift? Have you thought about getting creative and picking something that is both ethical and environmentally friendly? myLIFE has a few suggestions!
Try as we might, sometimes we just can't think of the right gift. In the age of responsible consumption, many people prioritise ethical and environmental credentials when they're on the lookout for a present. Is this an area you'd like to explore? To get you started, we've picked out a few unique, environmentally friendly gift ideas that are sure to be a hit with the whole family.
These are general ideas for inspiration and we won't be highlighting any particular products or brands.
What are ethical and environmentally friendly gifts?
There are lots of definitions of ethical and environmentally friendly gifts. In essence, though, they are useful gifts that have a limited impact on the environment throughout their life cycle. This might mean that they are zero-waste items containing little or no plastic and have been designed locally and sustainably. They may have been produced fairly and present no risks to health. But above all, an environmentally friendly gift is something meaningful.
Above all, an environmentally friendly gift is something meaningful.
Local products for foodies
Edible gifts are always a popular option, and even more so when they come from a local producer and are sold locally, perhaps at a market, by a specialist retailer or cooperative. With wine, honey, chocolate, jam, charcuterie, crémant, and much more on offer, we are spoilt for choice in Luxembourg. Sometimes, a truly original gift is simply the opportunity to rediscover local specialties.
Natural cosmetics
With cold process soaps, essential oils, shampoo bars and much more on offer, it's easy to find all natural cosmetics, made using ingredients whose origins can be traced, and which contain no plastics or chemical additives. If you want to go even further and help someone join the 'slow beauty' movement, you could buy them what they need to make their own products that can be used safely every day.
Slow beauty, which consists in creating beauty and hygiene habits that are less toxic and more environmentally friendly, is really taking off. This movement aims to create eco-friendly, healthy, smart and affordable cosmetics. A whole host of recipes can be found to get beginners started.
Zero-waste kits
What better way to help reduce your environmental impact than using a zero-waste kit containing handy items and/or recyclable materials that are multi-use or designed for a specific purpose? There are kits of this type for cooking, cleaning and much more.
You could also add items such as a glass water bottle, reusable and washable utensils, and tips and tricks for going zero waste. To encourage someone to go a step further and recycle their food waste, you could give someone a kitchen composter, which is both practical and compact. While they may not be the most attractive gift in the world, they're definitely original and really useful.
Sustainable gifts for little ones
Nowadays, there is plastic in most children's toys. However, there are alternatives out there that are much more respectful of the environment and which small children really love. You can find battery-free alternatives, toys with next-to-no plastic, toys made from organic cotton, wooden toys and locally produced toys. With kitchen sets, spinning tops, board games and cuddly toys to choose from, to list but a few, the options are endless!
These toys, which are often more durable, generally have a longer lifetime than their plastic or electronic equivalents.
Second-hand gifts aren't second rate.
Take a second to treat someone
Just because a gift is second hand doesn't mean it's worthless. Second-hand items can be of excellent quality and bring someone joy–just look at refurbished devices. Tech enthusiasts are everywhere, but not everyone wants to shell out on the latest releases. Why not kill two birds with one stone and combine both the environmental and economic advantages? Give fully functional devices a new lease of life by gifting them to someone who could make use of them. As well as making them happy, you will also be doing your bit for the environment.
Handmade gifts to show you care
Who said you need to buy a gift? If you're arty, crafty and/or creative, put those talents to good use and make a unique and individual gift for someone, such as a drawing, a painting, a cake, or a decorative item.
Similarly, if you have knowledge that could inspire a loved one, share your expertise with them. Offering someone your time is also a valuable gift. Doing so will mean you can spend quality time with them, invest in your relationship and maybe even develop a shared passion.
Non-material gifts for idealists
As we mentioned earlier, an eco-friendly gift must have a limited impact on the planet. So why not offer someone a unique experience rather than a physical gift that could well get lost in the back of a cupboard or end up in the bin? This could be a voucher for a spa day, a cinema ticket, a theme park trip, a cultural experience, a fun outing, or even a meal at a restaurant. Try to create opportunities to make lasting memories instead of having a negative impact on the environment.
There are plenty of options for long-lasting and environmentally friendly gifts. Finding alternatives to plastic and toxic objects is child's play, even if it may sometimes involve a bit more effort on your side. In any case, you now have several options to help you find an environmentally friendly gift for your loved ones to enjoy.