Gorillaz sets the Rockhal alight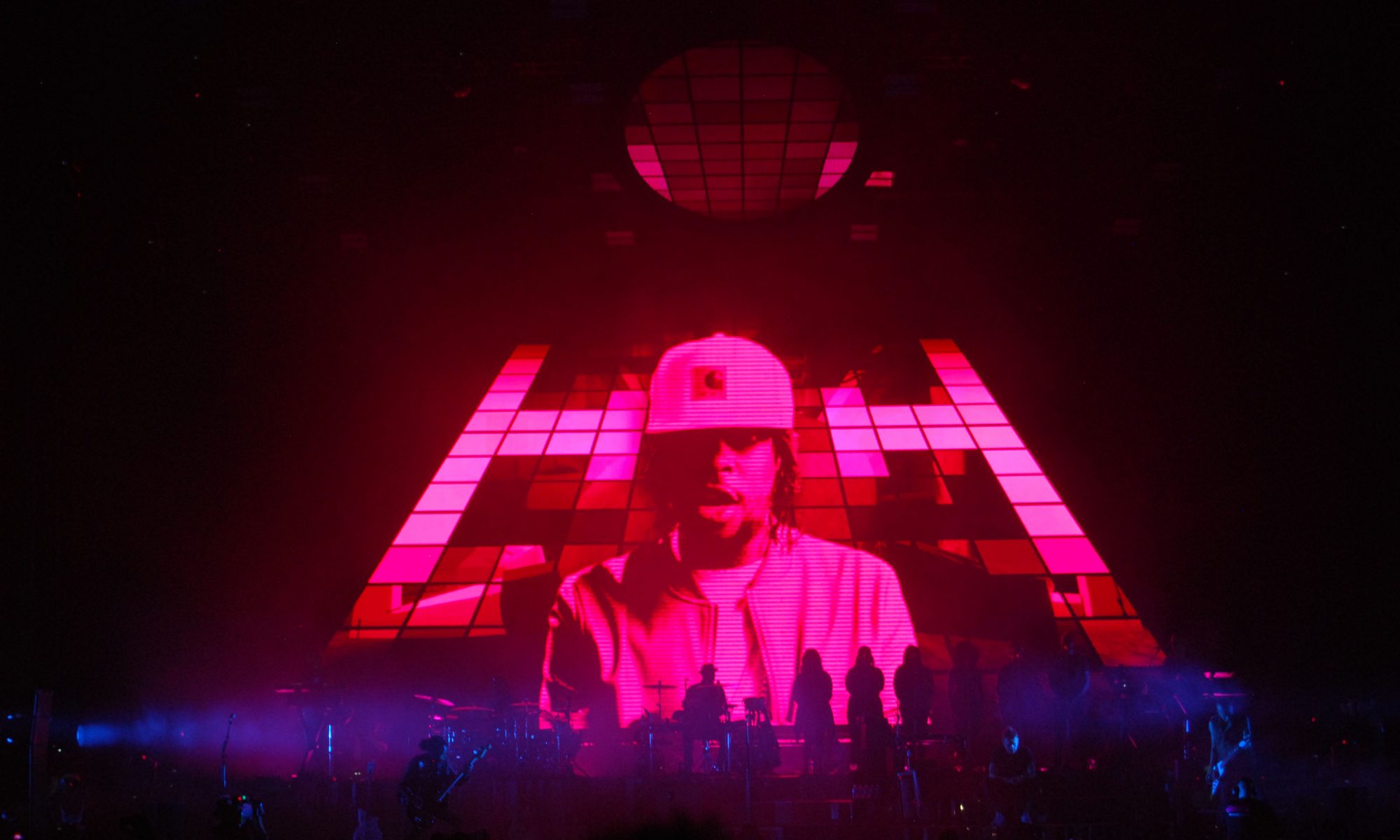 UK band Gorillaz chose Luxembourg to kick off the European leg of its Humanz Tour on 1 November.
Back at the Rockhal one decade later
Ten years after their last performance at the Rockhal and six years after "The Fall", their fourth studio album, Gorillaz returned to the Grand Duchy much to their fans' delight. The queue was alive with speculation about how the evening would pan out, and no one could be sure about the visuals or even the setlist. A few sceptics could be heard voicing their anxiety about which songs from the most recent album, "Humanz", would make the set. For their first album since 2011 and in line with their proclivity for borderless cultural and musical exploration, Gorillaz collaborated with a multitude of artists: Vince Staples, Grace Jones, Danny Brown, Kelela, De La Soul, Kali Uchis and even Noel Gallagher from Oasis. While guest artists had collaborated on a few of their songs on previous albums, this became the norm on "Humanz".
Outside the concert hall, we asked fans how they felt about the new Gorillaz album. Jérome and Chloé were less enthusiastic about the new release with its heavy use of guest performers. They believe it lacks that special something found in previous albums: "it sounds too much like the other stuff out there, we were used to more original material from the band." As for Kim, Perrine and Patty, the first listen was challenging, but after that the album "rocks". All of them are fans of Blur or discovered Gorillaz on MTV. They had high expectations of the audio and visuals, and hoped to hear some of their favourites, such as "Clint Eastwood" or "Feel Good Inc."
But what about the show itself? An explosive experience and an extraordinary musical performance.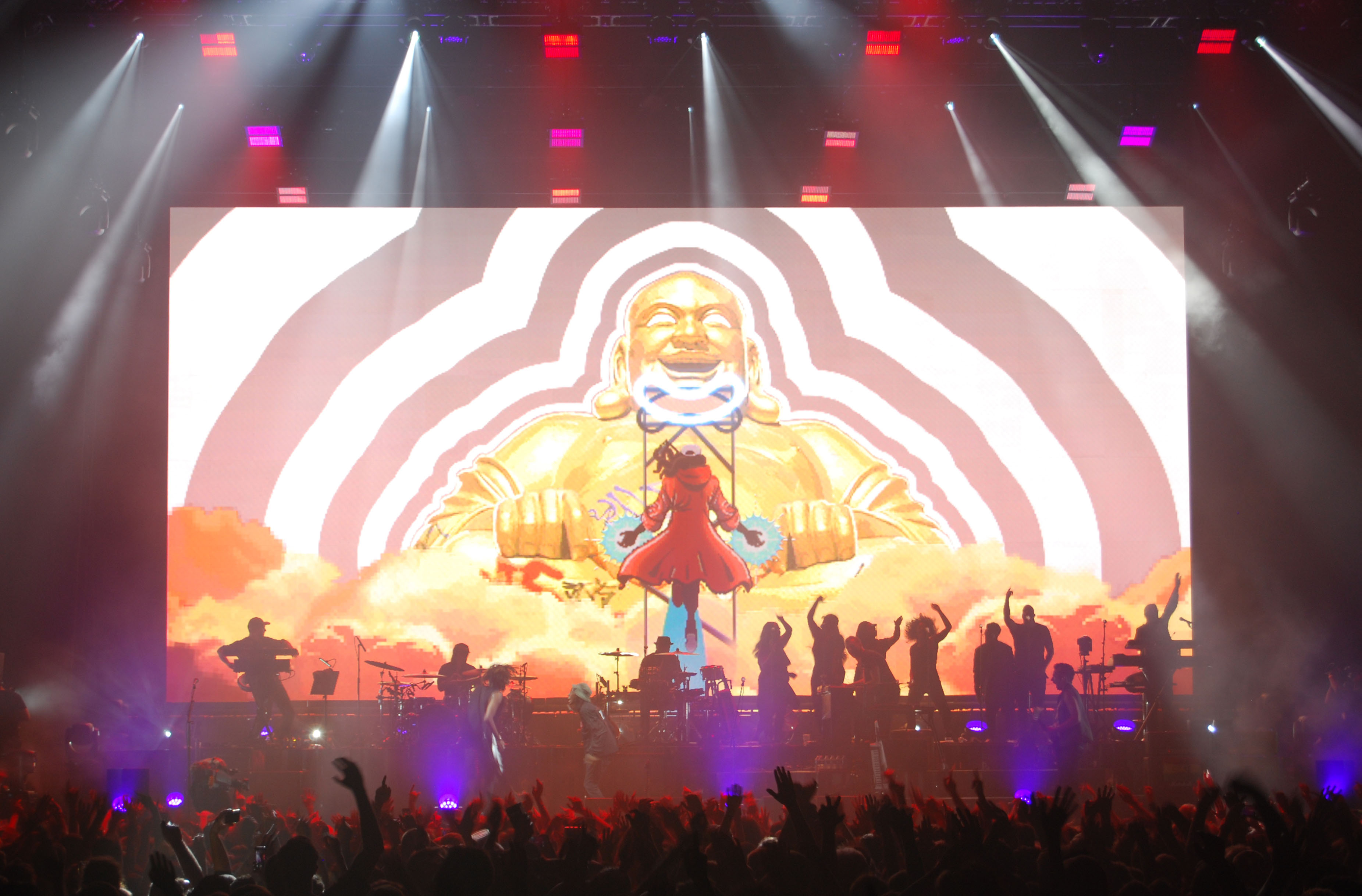 At the vanguard of this ephemeral masterpiece, a Damon Albarn dominating the emotions of the audience, occupying the space with his presence without overshadowing the rest of the band. The audience swayed to the tunes of the British group in perfect harmony. While some fans may not have been happy about some of the rather fast transitions, it was clear they were necessary for telling this story at the crossroads of image and melody. A masterfully crafted journey that kept the audience in thrall for over an hour and a half.
Many will have been caught off-guard by the rendition of the song "Garage Palace", featuring young UK rap prodigy Little Simz. Still relatively unknown, the collaboration was only announced very recently. It was an exclusive chance to discover this new single that will have brought back memories for 80s and 90s gamers. Garage Palace takes the form of a video game in which the four emblematic figures of Gorillaz and Little Simz take on a horde of zombies in a colourful "beat 'em up" narrative.
But what could this latest single mean? A new solo album, a collector's edition of Humanz with new exclusive tracks?
A surprise album by Gorillaz?
With the UK act's "Humanz Tour" in full swing, Gorillaz may well pull off the same stunt as in 2010. During the "Plastic Beach" world tour, the band released a surprise album, "The Fall", which they recorded in just 30 days. In a recent interview with Q Magazine, Damon Albarn revealed his desire to release a new, more thorough album than "The Fall".
I like the idea of making music and playing it live almost instantly. (…) We don't want to wait seven years.
According to Pitchfork, no less than 14 unreleased tracks await us in a new deluxe version of Gorillaz' latest album. For now, the UK band will continue its European tour.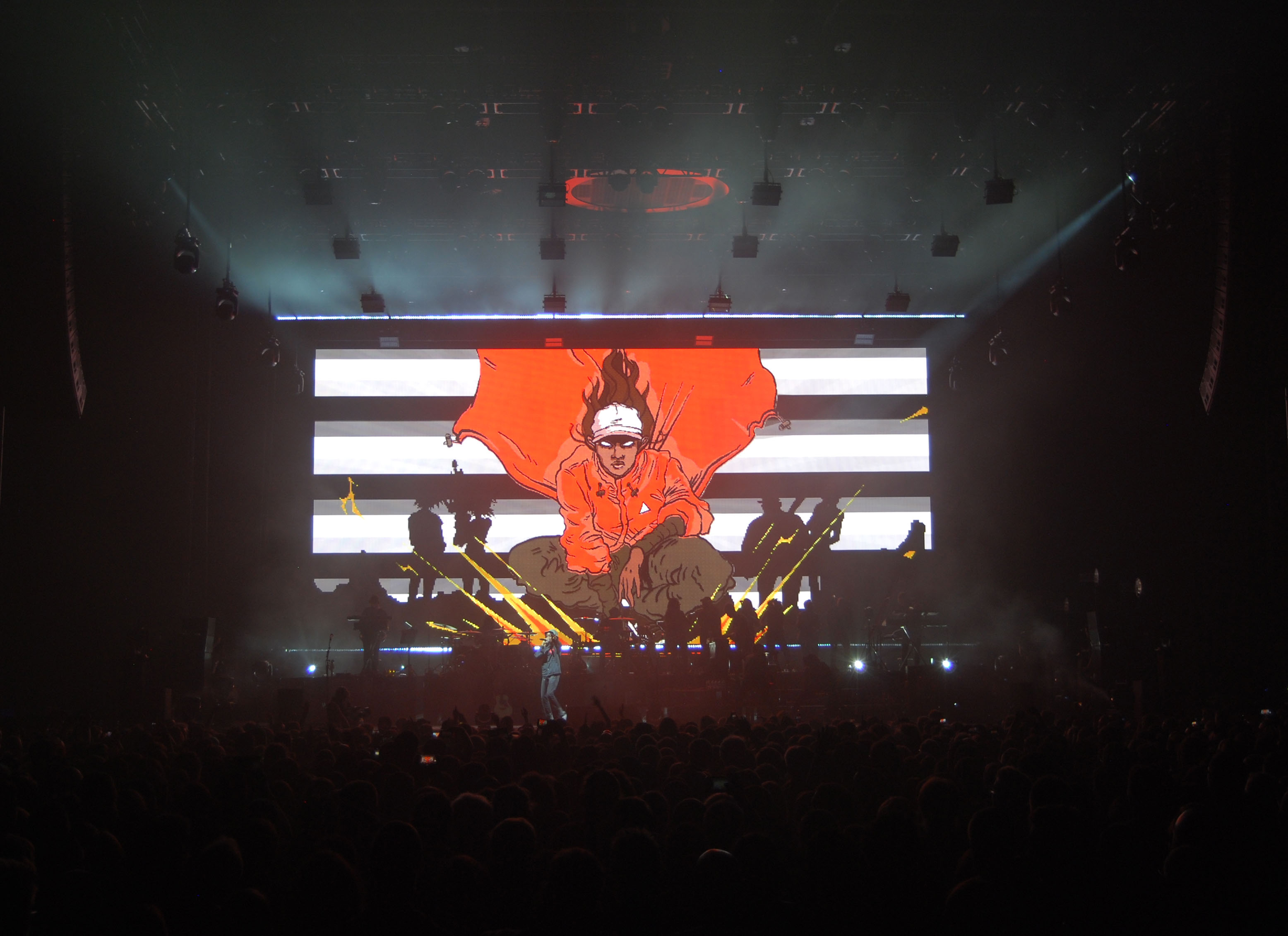 A look back at the most influential trip hop band
Gorillaz. For neophytes and hardcore fans alike, the cartoon-themed band has left a lasting mark on the music scene. The group's influences are varied, multi-coloured like the different caps of their virtual drummer Russel Hobbs; rock, alternative music, Britpop, trip hop, hip-hop, electronica, indie rock, dub, reggae and pop are just some of the genres thrown into the mix by Damon Albarn & Jamie Hewlett's band.
But the audio experience is not the only ingredient in the success of our beloved Brits: it's with their strong visual identity, somewhere between American and Japanese comics, that Gorillaz really captures the eyes – and ears – of the band's followers. Jamie Hewlett, originally known for his Tank Girl comic strip (a classic comic and favourite of the underground scene) is behind Gorillaz' graphic design and is the band's studio bass player. Our two artists, who conceived the project in 1998, told Wired in 2005 how it came about:
If you watch MTV for too long, it's a bit like hell – there's nothing of substance there. So we got this idea for a cartoon band, something that would be a comment on that.
Thus were born four enigmatic characters, awakening fans' curiosity with the stories they tell through various music videos.