Meeting with the CYEL 2021 finalists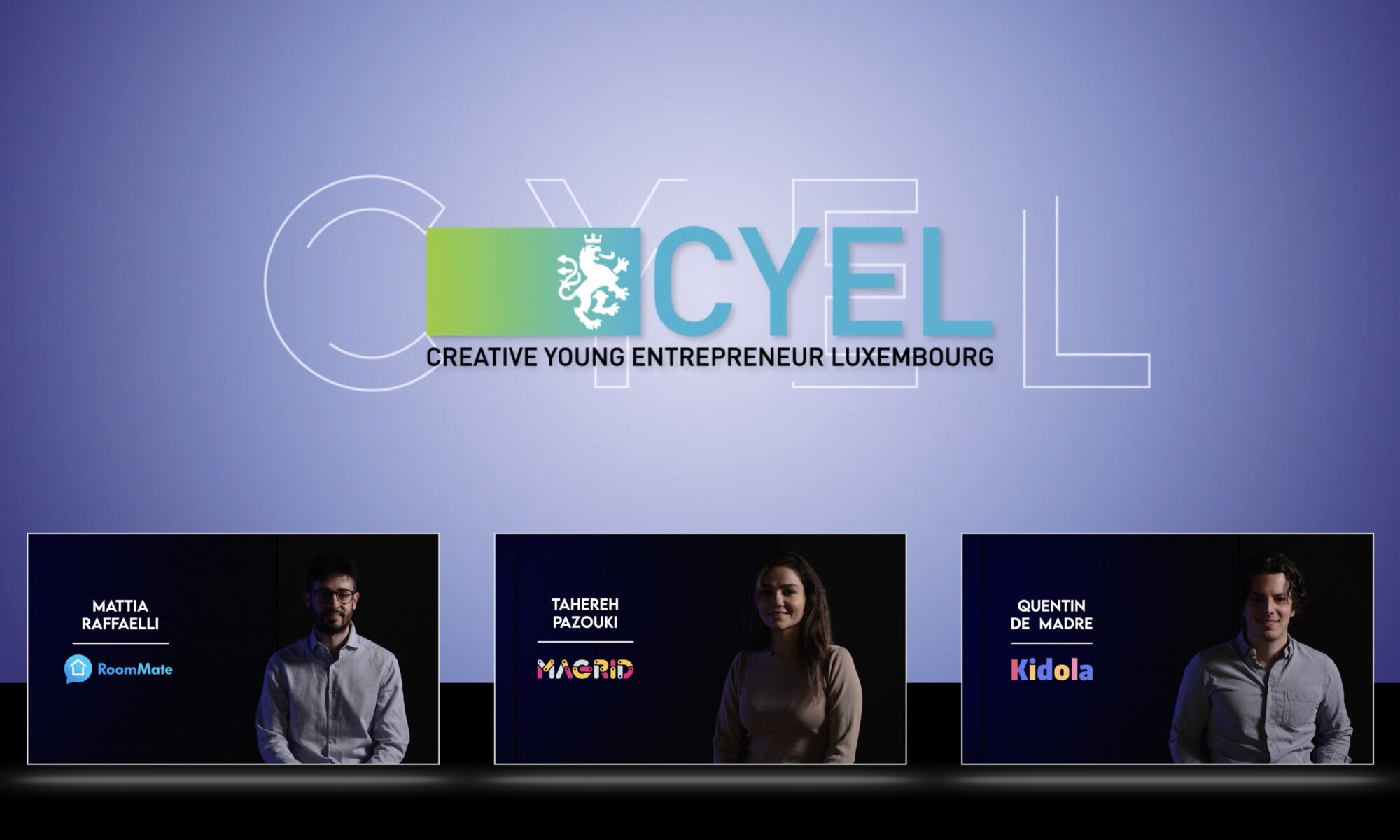 The 15th Creative Young Entrepreneur Luxembourg (CYEL) award ceremony took place at the Chamber of Commerce on 1 December 2021. Watch to find out more about the three finalists.
Honouring Luxembourg's creative and innovative young entrepreneurs: one of the main goals of the Creative Young Entrepreneur Luxembourg (CYEL) competition organised by JCI Luxembourg (Junior Chamber International), in partnership with BIL as main sponsor. At this 15th event, three start-ups were lauded during a Gala evening held at the Chamber of Commerce in early December:
Magrid (competition winner), created by Tahereh Pazouki. The start-up offers a maths teaching solution that overcomes language barriers for children with special educational needs;
Kidola (finalist), founded by Jonathan Kindermans, Quentin De Madre and Simon Lelorrain as an app for the early childhood sector, improving relations between parents and nursery staff;
RoomMate (finalist), launched by Mattia Raffaelli, Matteo Bucci, Francesco Cotugno and Mirko Martignon, offering a property portfolio management solution to facilitate relations between landlords and tenants.
Watch videos of the three competition finalists, and draw inspiration from their journeys and solutions.
88,282 views
84,323 views
80,531 views