myLIFE – Award: myLIFE named Best Marcom Project of the Year 2017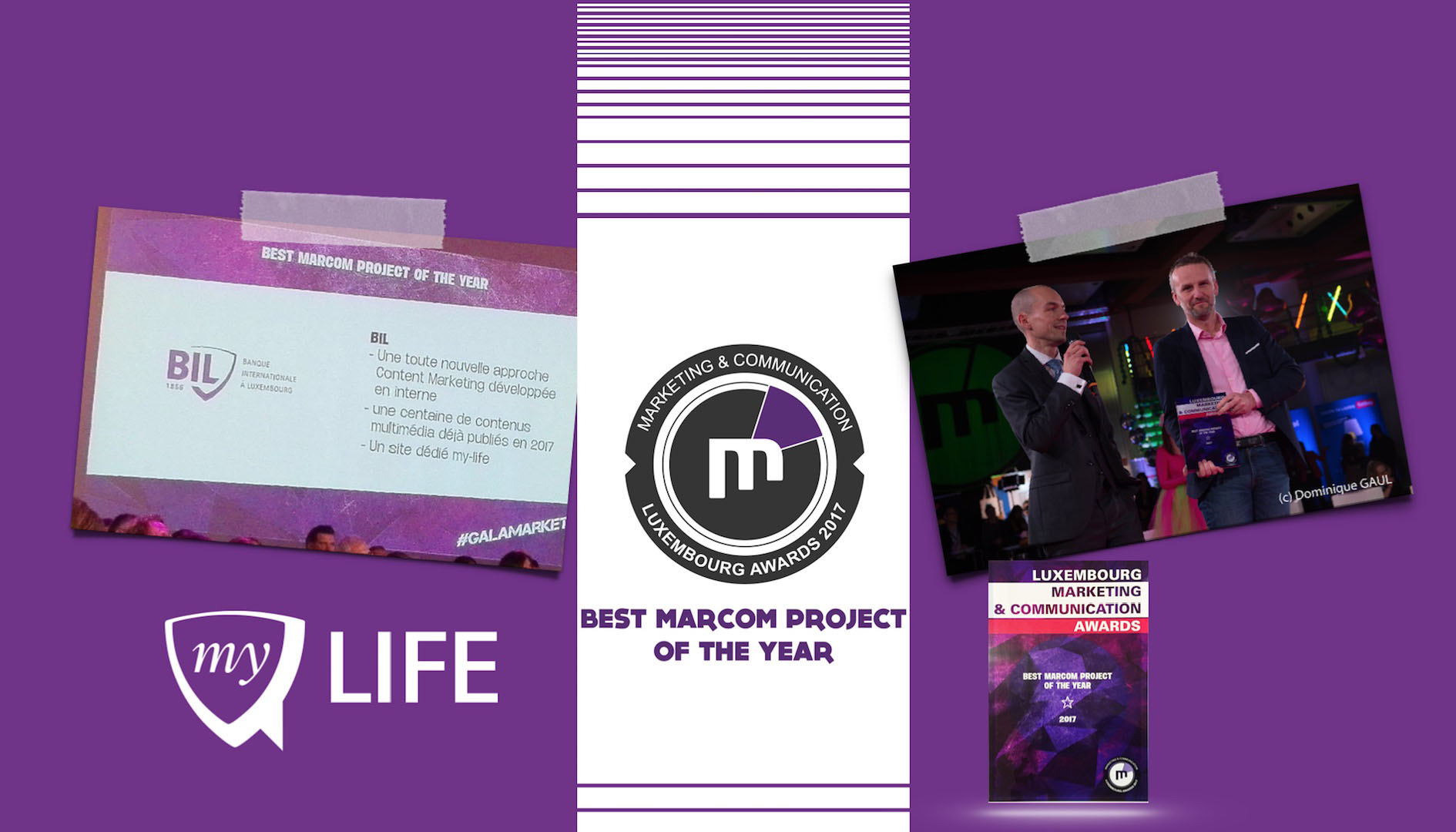 myLIFE has been presented with the award for Best Marcom Project of the Year 2017
Launched in August 2017 by Banque internationale à Luxembourg (BIL), myLIFE is a multimedia content platform dedicated to your finances and goals. On 28 November 2017, myLIFE was named Best Marcom Project of the Year at the 2017 Luxembourg Marketing & Communication Awards. So, what better time than now to find out more about myLIFE and see how it can help you?
Make your life easier with myLIFE!
The idea behind the project was born from BIL's motto, "Together for you", and the bank's quest to honour this promise to an even fuller extent. With this in mind, myLIFE aims to be the go-to blog to help you manage your finances and inspire you to realise your goals in Luxembourg.
The platform is no place for marketing babble; just useful, topical information that focuses exclusively on your needs, with articles, expert interviews, infographics, videos and more.
It is thanks to this innovative approach centred on the client perspective that we have received the award for Best Marcom Project of the Year at the Luxembourg Marketing & Communication Awards.
Get the answers you need through easy-to-navigate topics
myLIFE is broken down into five sections, each of which focuses on a specific topic.
A dynamic team at your service
The team behind myLIFE works tirelessly to create and publish interesting and relevant content for you. They also consult with many internal and external experts in specialised fields to ensure that the information you are getting is as correct and up to date as possible.
If there are any topics you would like to see covered on myLIFE, or if you have any comments or suggestions for improvement, please send an email to team@my-life.lu.
See you soon.