Can returns from champagne investment sparkle?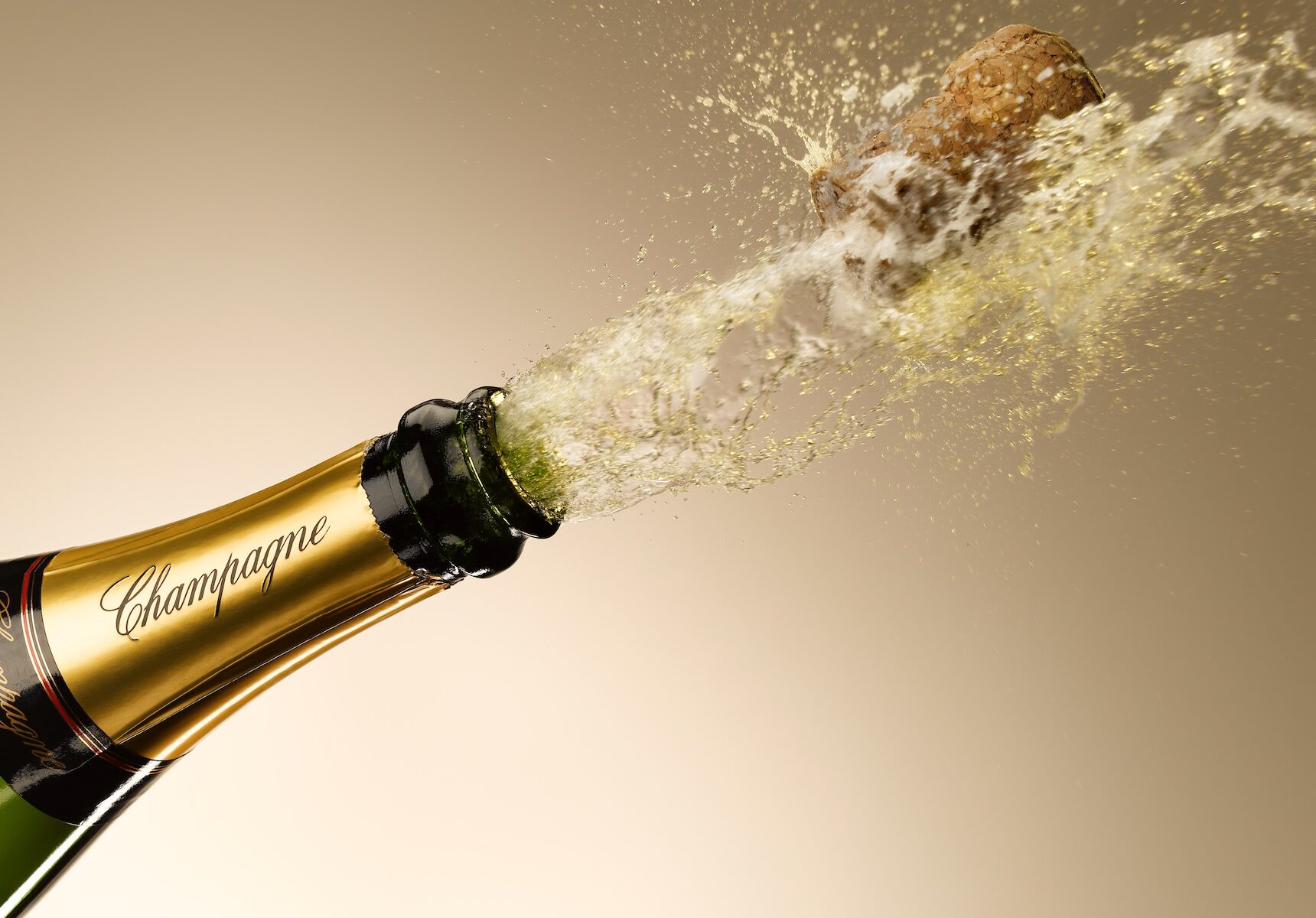 Champagne's credentials as the celebration drink of choice are well established. Ever since the king of France, Hugh Capet, started serving the sparkling wine during official dinners at the Royal Palace, it has been a mark of status and wealth. But can it also be a good investment?
Champagne was discovered by accident, when some enterprising wine growers in northern France tried to emulate the success of their peers in Burgundy. The winters proved too cold and the fermentation stopped, but when the yeast sprang to life again in spring, it created bubbles in the wine – and Champagne was born.
The region is now home to many internationally recognised brands. The oldest is Dom Perignon, named after a monk who pioneered many of the techniques now used by sparkling wine makers, followed by household names including Pol Roger, Cristal, Taittinger and Bollinger.
The champagne market
The market is expanding. In a 2021 survey, Allied Market Research predicted that Champagne sales would grow from $5.8bn in 2018 to $7.4bn by 2026. The majority of people who drink Champagne are among the top 10% of the earning population. It is a mark of status whose popularity increases as the world's wealthy become wealthier.
Champagne's popularity is growing in Asia, where rising wealth and an emerging middle class have boosted demand.
Champagne has long been fashionable among consumers in the UK and US, still the two largest export markets. However, its popularity is growing in Asia, where rising wealth and an emerging middle class have boosted demand. Exports to Hong Kong increased by 14% in 2019, while Chinese imports grew by 12% and sales to Japan by 4%.
For the most part, Champagne's dominance within the sparkling wine sector has remained unchallenged and it still has the strongest brand names, although it faces increased competition from cheaper alternatives. Prosecco from Italy has been building market share, along with cava from Spain; there is even a nascent sparkling wine industry in the UK.
This trend has prompted some Champagne manufacturers to look at new initiatives to sustain demand. Moët Hennessy USA, for example, has launched Bottles and Bubbles, a new interactive 'skill' on Amazon's digital assistant Alexa offering information and tips about champagne, including food pairings.
Champagne has higher average production levels than any other high-quality wine regions in France, which keeps supply relatively high. However, demand has generally matched output growth and remained consistent through economic cycles.
Champagne as an investment
Over the last 16 years, Champagne has been the second-best performing category in the Liv-ex 1000 index, which measures the investment performance of fine wines, averaging an 8.9% increase per year for a cumulative increase of 291.5% – only Burgundy wines have done better.
While Champagne and Burgundy prices have historically moved in lockstep, Burgundy has enjoyed a strong run of performance more recently with some of its top-tier domaines seeing prices accelerate.
However, Champagne prices have proved less volatile than those in fine wines regions such as Burgundy and Bordeaux. During the global financial crisis, Champagne's maximum loss was just 2.5%, compared with 15.0% for Bordeaux. In general, it has offered defensive qualities to investment portfolios, with steady returns and low volatility.
In general, it has offered defensive qualities to investment portfolios, with steady returns and low volatility.
On the other hand, performance is not always very exciting – for instance, there was an extended period of flat prices between mid-2013 and mid-2016. However, prices are less vulnerable to different appreciation of vintages than Bordeaux wines, for example. Prices for the most prominent brands of Champagne tend to appreciate over time regardless of variations in vintage or quality.
How to invest
While overall champagne prices have been strong, there has been significant variation between different brands. The prices of Dom Perignon and Cristal have increased significantly, while prices for less fashionable Bollinger have fallen over the same period.
In general, champagne tends to be drunk sooner after production than red wines, so older vintages are more scarce and therefore more valuable. Although it goes against conventional wisdom, most experts agree that Champagne can improve with age in the same way as other wines.
Those keen to invest will normally go through a specialist wine merchant who offers not only a good knowledge of the best vintages, but can also help investors store Champagne at the right temperature. They will also be able to arrange insurance against loss or damage.
For investors, the challenge is often finding a reputable merchant who has their best interests at heart. It is worth shopping around or even visiting the region to see whom the growers recommend, and stay alert for investment scams.
An investment in premium quality Champagne can be just as remunerative as investment in other fine wine; the market has held up through tough economic conditions and consumer demand has proved remarkably resilient. And if it doesn't work out as an investment, it can always be served as an aperitif.