Contactless card payments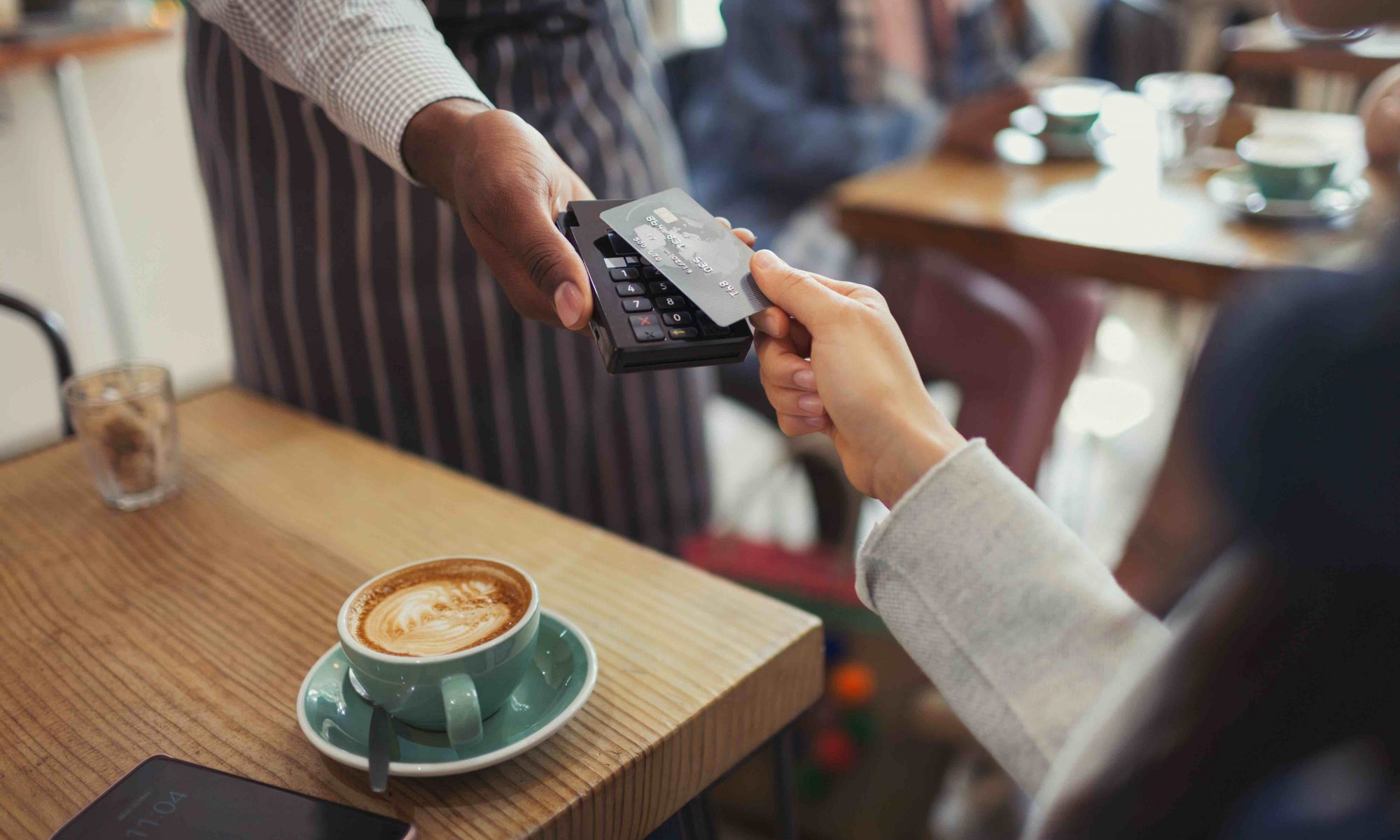 Contactless card payments are now accepted in almost all shops and supermarkets, and is a success in Luxembourg, with increasing numbers of consumers adopting this new payment method for certain purchases. And it's not hard to see why: it's fast, practical and secure. Not convinced? This myLIFE article tells you all you need to know.
How does contactless work?
Contactless payments rely on NFC (Near Field Communication) technology, which uses a chip and antenna embedded in your card. This is the same underlying technology that is used when you make payments with your smartphone. The information needed to make a payment is transmitted directly and securely from your card (transmitter) to the payment terminal (receiver) using radio waves and a frequency system. When it comes to security, contactless payments are no riskier than standard card payments.
Is my card contactless, and where can I use it?
In Luxembourg, all the major banks offer NFC-enabled cards (in particular credit cards) that can be used for contactless payments. To see if you can make contactless payments, look for the  symbol. And if you're not sure, just ask your banker! If your card is contactless but you don't want to use this feature, you can always ask your bank to disable it. You can also pay contactless with V PAY debit cards.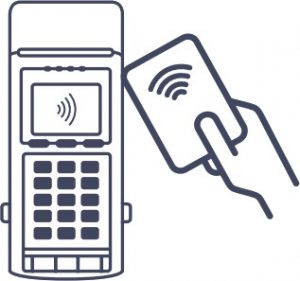 To see if the shop you're in accepts contactless, look for the symbol on the payment terminal. Otherwise, just ask the shop assistant if they don't mention it themselves when you're at the till. In Luxembourg, almost 95% of retailers have contactless payment terminals.
How do I use contactless?
The procedure is simple – as you'll note from how quickly we can explain it! Just hold your card up to the terminal, no more than 5 cm away. Wait a couple of seconds for the payment to process. You might see lights indicating the status of the transaction. And that's it! The process is fast, but still gives you enough time to check that you've paid the right amount.
The first time you use contactless, you'll need to activate it by entering your PIN. Remember this detail when you make your first contactless payment!
You can pay for something using contactless if it's €50 or less.
Is there a payment limit?
You certainly can't use contactless to pay for your new motorbike or buy a whole week's worth of groceries. It's intended for small purchases, so the amount per transaction is limited. The rule is simple: you can pay for something using contactless if it's €50 or less. For purchases above €50, you'll need to enter your PIN. You can still pay contactless, but since you have to confirm the transaction the old way, it loses some of its allure.
In addition, Luxembourg is the only place you can pay contactless and use your PIN for something over €50. Other countries may have a different payment limit, or it might not be possible to exceed this limit, even if you confirm with a PIN. Bear this in mind if you're on holiday abroad.
Why should I use it?
Well, just think about how you usually pay for things by card. If you don't have direct access to the payment terminal, you need to hand your card to the shop assistant so they can insert it, wait for your card to be recognised so you can enter your PIN, and then take back your card. That's a rather lengthy process in comparison to contactless, which just skips these steps altogether. So yes, paying contactless can save you quite a bit of time. And that's great news for those behind you in the queue, too.
It's also very practical and secure, as you don't need to give your card to anyone or leave it in the terminal while the payment is processing. The risk of someone snatching your card is a thing of the past, just like the fear that your PIN will be seen when you enter it. That certainly puts our minds at ease.
How secure is it?
When contactless first became widely available, it raised a number of (more or less) legitimate concerns about the risks of using this payment system, along with a whole host of common misconceptions. But these have now given way to growing enthusiasm for contactless payments, and the myLIFE team has yet to discover a single instance of fraud resulting from contactless card data being skimmed.
No personal data or information that can be used to identify you is transmitted during a contactless transaction.
What's more, no personal data or information that can be used to identify you is transmitted during a contactless transaction. The only information needed to make a payment is the card number and the expiry date. And even if this information were intercepted, a fraudster wouldn't be able to use it to buy anything anyway, as each payment is protected by one-time encryption.
So as you can see, there's really no need to worry. But that doesn't mean you should let your guard down either, so just bear basic good security practices in mind. For example, when you pay with your card or withdraw cash from an ATM, be sure to shield the keypad from prying eyes.
If your card is stolen, make sure you block it immediately by calling SIX Payment Services on +352 49 10 10 (available 24/7), or contact your bank as soon as possible.
Contactless has been available in Luxembourg since early 2016, and is transforming the way we shop. This practical, fast and secure payment method is becoming increasingly popular across the nation. Remote payment represents around 37% of the country's electronic payments according to Mastercard.