Homeowners, do you know what the law says about letting out your property?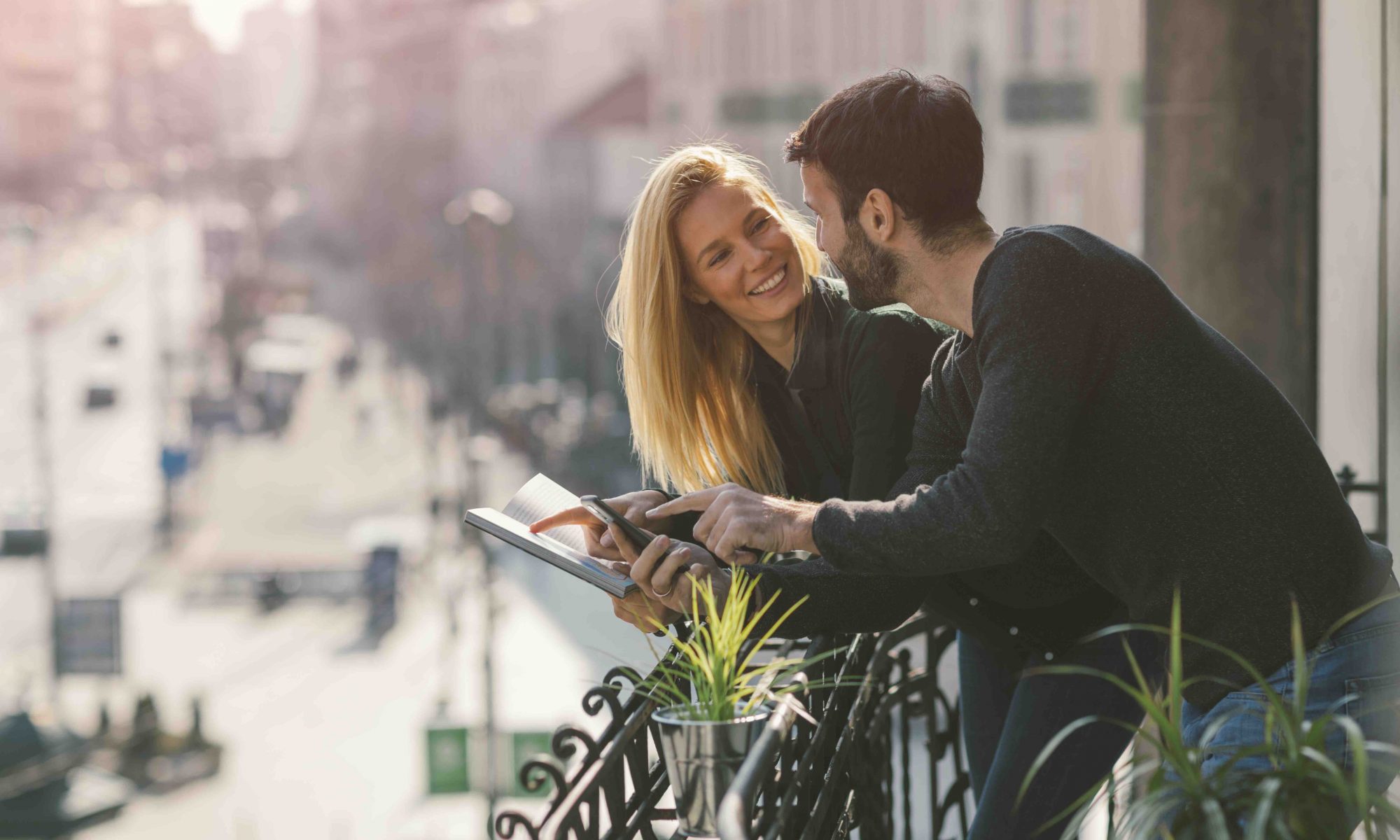 Do you own a property in Luxembourg that you are not living in? Would you like to let it out but don't really know where to start? Does the thought of red tape and chasing people for rent put you off? Maybe we can change your mind! We're here to tell you everything you need to know and what you have to do before you put your flat or house on the lettings market.
What does the law say?
What does the Luxembourg Civil Code have to say about letting? Article 1709 sets out the position clearly: "The letting of things is a contract by which one of the parties undertakes to allow the other the enjoyment of a thing during a certain time, and in exchange for a certain sum which the latter undertakes to pay to the former." Let's start by looking at how this contract sets the terms and conditions for letting out a property.
The contract is king
In accordance with the law, you can enter into a verbal or written lease agreement with your tenant. Any verbal agreement is understood to be for an indeterminate duration. However, we would recommend that you enter into a written contract that is as thorough as possible. In the event of a dispute, it is easier to be able to turn to a document that has been signed by both parties.
Any written agreement must define the property being leased as well as the type of lease in question (commercial or residential), stipulate the duration of the lease (fixed-term or open-ended), establish the methods for terminating the agreement (with or without notice) and set out the rent and any service charges. The document should also specify the modifications (works, re-arranging) the tenant is allowed to carry out during their tenancy. All these specifications apply to both furnished and unfurnished property. If the property is furnished, the lease agreement must also include an inventory of the items of furniture made available to the tenants. Remember that if you head down this path, the property must be properly kitted out – not just a table and chairs!
If you do not wish to renew your tenant's agreement, you must stipulate termination of the lease in accordance with the notice period set out in the contract. Failure to do so will result in the lease being renewed.
In the case of a fixed-term lease, if you do not wish to renew your tenant's agreement, you must stipulate termination of the lease in accordance with the notice period set out in the contract. Failure to do so will result in the lease being renewed. In the case of open-ended leases, your tenant is generally expected to give you between two and six months' notice and you are expected to give them two to three months' notice. It is crucial that landlords know how to terminate a lease without any nasty surprises.
Lastly, don't forget to draw up a full inventory at the start and end of the tenancy and attach a copy to the lease agreement. This will make it easier for you not to return the full rental deposit  in the case of damage caused by the tenant.
How to price your property
Do some research on rents for similar properties in the same area before setting your price. Rents can fluctuate over time so you may need to occasionally revise your price up or down. Just remember that setting your rent is a delicate balancing act and should not be taken lightly!
If your rent is too high, a tenant may ask the local rent arbitration committee to lower it or even take you before the local magistrate's court.
Works
You can't put any old property on the lettings market. It must be in good condition, comply with legal requirements and contain safe and hygienic facilities. We are referring here to the water, electrics and heating.
You are also responsible for carrying out any repairs for which the tenant is not liable. Your tenant is responsible for the everyday upkeep of the property in terms of things like cleaning, lubricating locks and removing limescale from taps. There are plenty of things which qualify as leaseholder repairs.
In the event of emergency works, you are entitled to requisition the property, but if the work lasts for more than 40 days your tenant is entitled to seek a rent rebate in proportion with the amount of time they were denied access to the property.
Knock knock!
While your tenant is occupying the property, you cannot drop by without their knowledge or carry out modifications such as changing the locks, at least not without informing them in advance. You are entitled to visit twice a year, but these visits must always be pre-arranged with the tenant.
Everything to declare!
As the owner of a rented property, you are subject to tax obligations. The rent you receive is taxable. Conversely, certain expenses for the acquisition of income (known as frais d'obtention) are tax deductible. These include maintenance, repair and management fees as well as interest payable.
Remember, any income you receive from your properties is taxable in the country where they are located.
Remember, any income you receive from your properties is taxable in the country where they are located. In other words, if the flat you are letting out is in France or Spain, you will be taxed in those countries. The same principle applies to people who are not resident in Luxembourg but own a property for let there. That being said, non-residents who file a tax return in Luxembourg and those who are Luxembourg tax residents are still obliged to declare any rental income from properties located outside Luxembourg so that their tax band can be determined.
Finally, you should be aware that if the money you make from the property is less than the rental losses (frais d'obtention), it can be offset by other net income such as your salary.
Problems?
If you are in dispute with your tenant regarding payment of the rent, you should turn to the rent arbitration committee in the town or city where your property is located. If this doesn't resolve things, you can initiate proceedings before a magistrate's court (tribunal de paix), where a magistrate will rule on the matter. Magistrates are also responsible for deliberating over issues pertaining to lease agreements.
Prove your green credentials
If you place a lettings advert in the commercial media, you must mention the property's energy performance and thermal insulation classes. Since every tenant is entitled to view a property's energy data sheet, you must be able to provide them with a valid certified copy for each of these classes.
You can get these two documents from the Ministry for the Economy or the Order of Architects and Consultant Engineers.
Should you list privately or with an agency?
Now you have read this article, you are in theory able to manage the letting of your property all by yourself. However, you may find it easier to let an estate agency deal with some of the administrative processes. These include finding a tenant, assessing their application and guarantors, conducting viewings and producing an inventory at the start and end of the tenancy.
Social housing agency
If you go through a social housing agency (AIS), you can offer your property to vulnerable or low-income individuals.
At the end of the day, it isn't all that complicated to let out your property. Armed with all this information, you are now prepared for any eventuality and can set about putting your property on the lettings market. Good luck!