Preparing for and making a success of your internship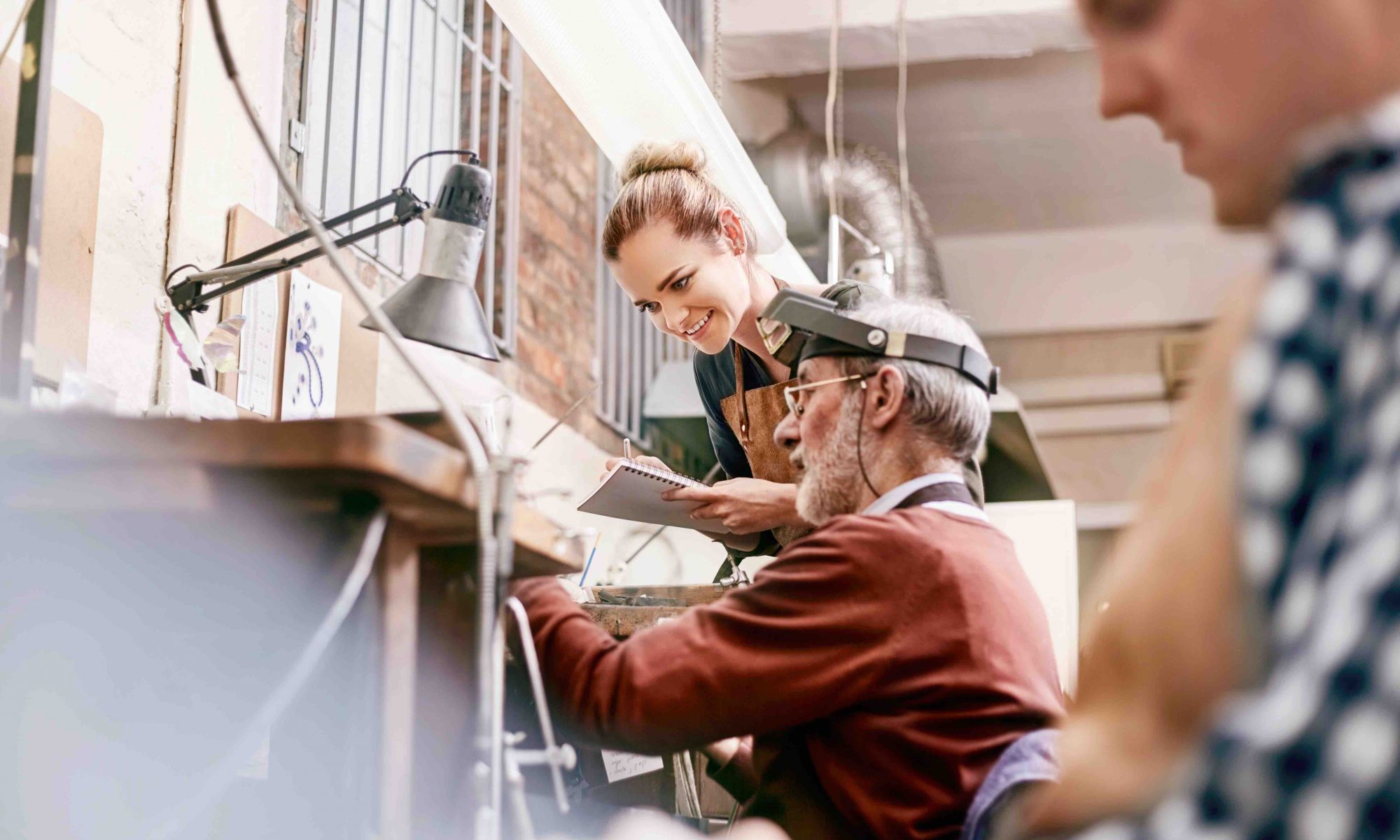 Whether it is a compulsory part of your school curriculum or the first step in your chosen career, an internship is an essential stage for young people about to enter the job market for the first time. It hasn't always been the case, but an internship can be an extremely useful exercise and play a decisive role as you embark on a career. From researching the company to making sure you fit in with your new team, here are the Ten Commandments for interns looking to make the most of their opportunity.
1. Thou shalt look for the right internship
It goes without saying, but don't just jump at the first opportunity that presents itself; make sure you choose a company that is associated with the line of business you wish to pursue. This might be your first experience of the professional world, but you should try and find a company that will provide you with the right kind of environment and offer you tasks that you can really throw yourself into. Remember that your CV will look a whole lot better if your internship is consistent with your prospective career.
But don't panic if you realise afterwards that it wasn't what you were looking for; at least you will have identified an avenue you don't wish to pursue. Moreover, you are bound to have learned some things that will help you further down the line. If the internship is a compulsory part of your curriculum, you may not be able to pick the company of your choice. Fortunately, your school or university will generally work with professional partners from segments that are related to your studies. Even if you don't get your dream placement, try and go there with an open mind – you might be pleasantly surprised.
Whatever the scenario, try and plan ahead as much as you can and send off your applications as early as possible. And by that, we mean two or three months in advance, not just a few days!
2. Thou shalt do thy research on the company
Once you have found a company, find out as much as you can about who they are and what they do. Gather information, look at the company's history and learn about their competitors. This will serve you well at interview  as well as during your first few weeks on the job. Prove to them that you haven't just happened upon them by chance. You won't be the only applicant, so make sure you stand out from the crowd.
3. Thou shalt avoid an internship that is just photocopying and making coffee
How? By asking specific questions at interview. What will my role be and what will you expect from me? Who is currently doing this work? To whom should I report and how many people do they have under them? Will I be able to participate in team meetings? How will I be assessed? And so forth.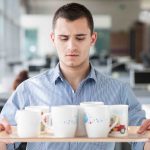 4. In order to fit in, thou shalt ask questions…
Each company is like its own little world with its own customs and set of rules. It won't be the same at an investment bank as a graphic design studio, for example. You will have to adapt to their own particular way of communicating, dressing and going about their day-to-day business.
Since you won't necessarily know this in advance, make sure to ask your interviewer. On your first day, try and observe other people and adjust your own style and attitude as necessary.
More generally, it's perfectly natural to have a load of questions. And don't be afraid to ask them. Going through your internship with unanswered questions would be pointless and potentially damaging for the whole process. The most difficult thing is asking your questions without overly distracting your new colleagues, who will doubtless be very busy with their own work. Wait for the end of the day or until your line manager has a bit more time.
Try your best to avoid asking the same question twice. Your colleagues really don't have time for that!
5. …and make a note of the answers
Nobody has a perfect memory. To avoid forgetting what you've been told and forcing your colleagues to repeat themselves, write down all the information and answers you are given on a pad or in a notebook. The same goes for anything that comes to mind in relation to your duties, the roles of all your colleagues and the company in general. These notes will also be extremely useful when you come to writing your internship report. Try your best to avoid asking the same question twice. Your colleagues really don't have time for that!
6. Thou shalt use thy initiative
This is, without doubt, the key to making your internship a success. Throw yourself into it: be proactive, attentive and receptive. Don't sit there twiddling your thumbs, waiting for someone to give you something to do. Be inquisitive and take an interest in what people are doing so you can learn the ropes. Even if what you're assigned to do at first seems a little tedious, be patient and stay motivated. Once your colleagues see that you are reliable, they will come back to you with more rewarding tasks and you will quickly take on greater roles and responsibilities.
7. Thou shalt remain modest
You're young and dynamic, and you want to show the world what you're capable of. But try not to go overboard, and make sure to be a team player. You don't want to rub your colleagues up the wrong way by being immodest. For example, if you think you have better computer skills than them, try and approach the subject diplomatically. More generally, remember that they are more experienced than you and have almost certainly already tried plenty of your "revolutionary" ideas, without success.
8. Thou shalt ask for feedback
Don't hesitate to regularly ask your line manager or the person responsible for your internship for feedback on your work. This will allow you to identify your strengths and areas for improvement. It will also demonstrate to your bosses and colleagues that you are keen to learn. Don't be afraid to offer some feedback of your own and diplomatically share your frustrations so that your internship can run more smoothly if you've had a bit of a rocky start.
As you progress through your internship, you will come into contact with various colleagues, clients or external service providers. Make the most of this experience to expand your professional network.
9. Thou shalt build a network
As you progress through your internship, you will come into contact with various colleagues, clients or external service providers. Make the most of this experience to expand your professional network. Thanks to professional social networks such as LinkedIn, you have a formal way of staying in touch with these people. Other interns at the company can often really help you to integrate and expand your professional network.
10. Thou shalt write a report
Even if it isn't compulsory, you really should write a report on your internship and present it to your manager. Not only is it a great way to reinforce the new skills you have learned, it is also the best possible next step in the process if you would like to join the company permanently in the future. Don't forget to leave the company with your contact details when you go. You never know, they may get in touch with you a few months later if they are hiring.
Finally, always show willing. You need to make sure that your fellow workers see you as a reliable colleague and not just another intern passing through. You may not have the job title or salary to go with it, but work as if you are already on the company's books!