Registering your vehicle in Luxembourg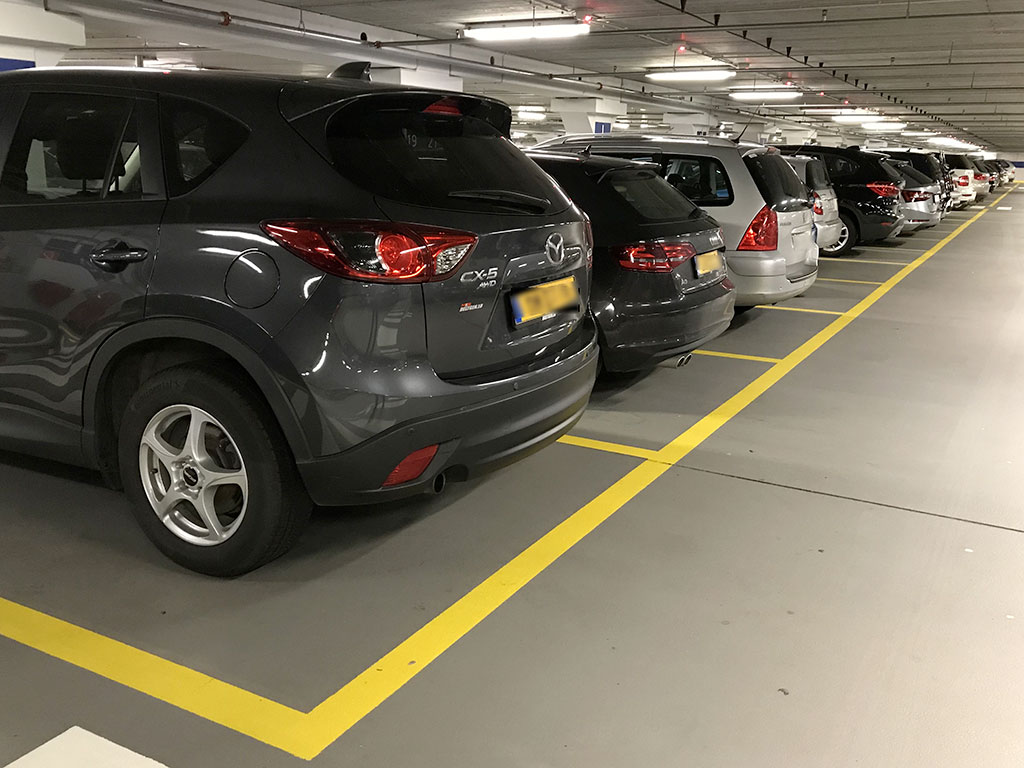 Buying a new or used car abroad, receiving one as an inheritance, putting a decommissioned vehicle back on the road – there are plenty of cases that require you to register your car in Luxembourg and get local plates. The most common one affects thousands of new residents each year. These people move to Luxembourg from other countries, bringing one or more cars… which they then have to register!
The website of the National Society of Automotive Traffic (the Société Nationale de Circulation Automobile, or SNCA) lists a number of different cases in which residents have to register their vehicles in Luxembourg :
moving to Luxembourg with a vehicle, which requires you to get Luxembourg licence plates
buying a new car in Luxembourg, or bringing in a new car bought in or outside the EU
buying a used car in Luxembourg, or driving one bought in or outside the EU
putting a temporarily decommissioned vehicle back on the road
allowing a car's current documents to expire
inheriting a car, which requires the person receiving the vehicle to register it in their name.
In this article, we're only going to discuss the case of new Luxembourg residents who own vehicles that were previously registered abroad.
When your current vehicle is registered abroad
Just arrived in Luxembourg? Remember that you have six months to register your current car in your new home country. It's not a terribly complex process, but it's one you should try to do by the book to avoid time-wasting headaches down the line. If you wish, you can give written permission for someone else to complete the registration on your behalf.
Start by applying for a licence plate number online at MyGuichet.lu or by emailing nplaques@snca.lu. You'll have to fill in an application form (Demande d'attribution d'un numéro d'immatriculation). Processing usually only takes one or two days, and then a letter will be mailed to your registered address containing the licence plate number for your vehicle. Reserving your new number is free, but to have it issued, you'll have to pay a €50 registry fee (droit de chancellerie) to the government in exchange for a special stamp proving that this fee has been paid.
Have your licence plate number ready? Great! Now you have to complete and sign another form, this time to request a registration certificate (Demande en obtention d'un certificat d'immatriculation). Then, gather all of the required documents for your application file and mail it to the SNCA, drop it off at their offices or make an appointment online. This file should include:
a valid form of ID
the registration certificate request form (Demande en obtention d'un certificat d'immatriculation), completed and signed
the special stamp proving that you've paid the droit de chancellerie (more than one in some cases)
a document called vignette 705 that can be obtained from the Customs and Excise Agency
both registration certificate cards (grey original and yellow copy)
a certificate proving that you have car insurance from an insurer authorised in Luxembourg
the original invoice you received when you purchased your vehicle
a European certificate of conformity (for all vehicles registered for the first time after 1 February 2016)
the valid certificate from your car's last periodic technical inspection, issued by an organisation authorised to perform periodic technical inspections in Luxembourg.
Of course, you'll need to provide each document in the original. (Anything less would spoil the fun!)
Once you have all these things in order, you can be issued a registration certificate. Then there's nothing left to do except find an authorised manufacturer to make your licence plates. This should cost you around €30, give or take.
Phew! You made it. Good luck and drive safely.
Request a personalised licence plate
Want to choose your own licence plate number? You're not alone – lots of people in Luxembourg do! As long as the number you want is available and follows certain rules, it's no problem.
Unless you're registering a moped, scooter or light quadricycle, which take plates with 2 letters and 2 digits, you can choose from three different types of custom plate:
one with 2 letters and 4 digits
one with 5 digits
one with 4 digits. But because there are no 4-digit licence plate numbers left, you'll have to get on the waiting list if you want one. They're re-issued on a first-come, first-served basis, and because they don't become available very often, once it's your turn, you'll have to take whichever one is free. This can take years, so don't hold your breath.
Submit your request for a personalised plate at MyGuichet.lu.
Bear in mind that personalised licence plate numbers cost more than random ones: you'll have to pay an extra €50 to have a new custom number issued, or €24 more if you're re-registering an existing personalised number (probably not the case if you just moved to Luxembourg).
Finally, be aware that some 2-letter combinations cannot be requested (AA, CD, HJ, KK, KZ, PD, SA, SS, WC and ZZ). Numbers containing an I or an O are also off limits.
However, if you know someone with a good personalised licence plate number who's willing to transfer it to you, that's always an option. Just fill out the right form and pay the related government fees.
Vehicles requiring registration
Wondering if you own the kind of vehicle that needs registering at all? We'll close by listing all the vehicle types that this information applies to:
cars
vans
mopeds and scooters
heavy quadricycles and three-wheelers
light quadricycles
trailers
caravans
living vans
motorhomes and camper vans
tractors
buses and coaches
lorries
semi-trailers and their tractor units.