Why and how should you expand your network?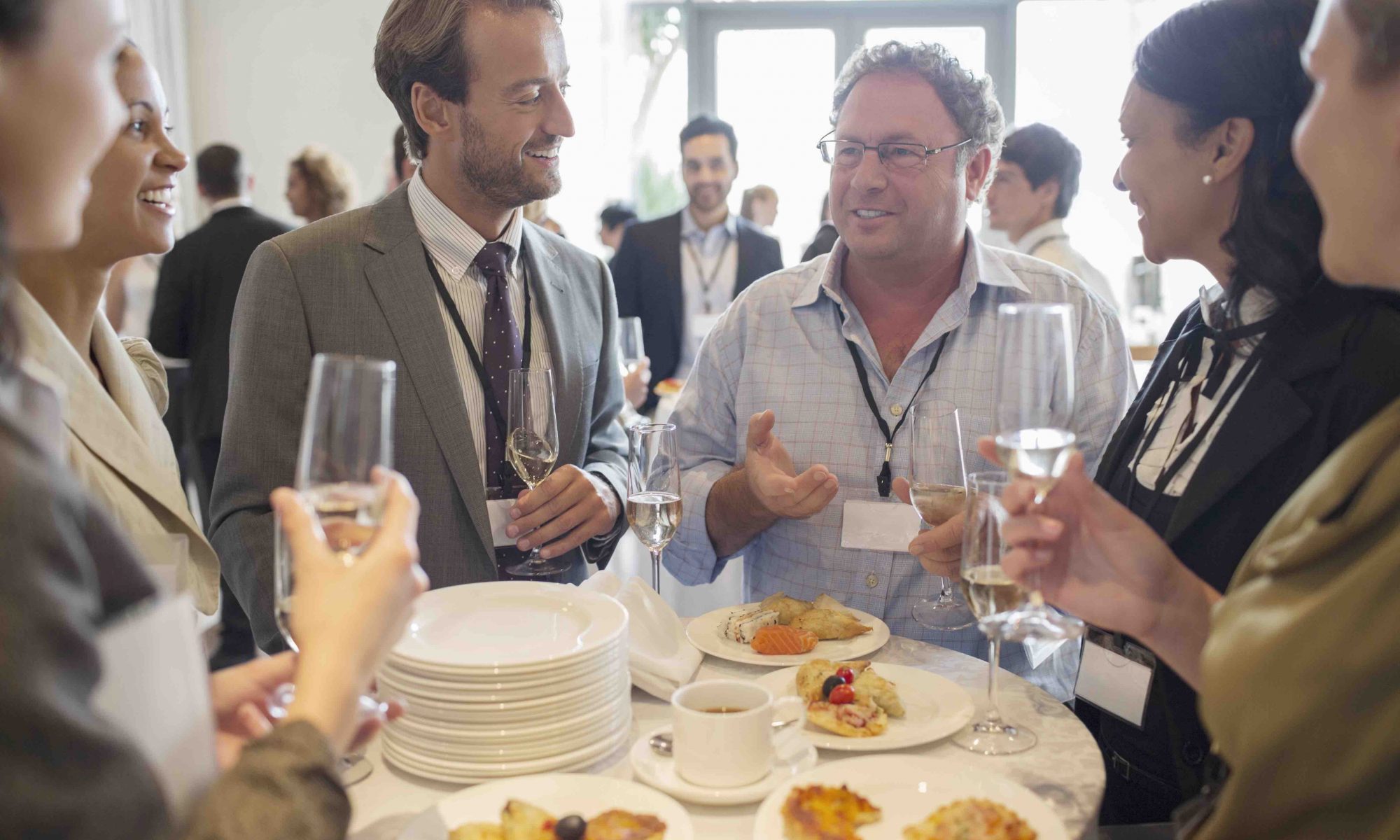 Everyone understands the importance of "having contacts". That's why we're often advised to build and maintain networks to find jobs, ensure career progression and broaden our professional horizons. But how exactly will this help you and what practical steps can you take? Whether you're just leaving school, looking for a new job or already employed, myLIFE is here to help you build and maintain your network.
How might a professional network be useful?
Having a good professional network is invaluable when it comes to opening doors and broadening your horizons. This is particularly true in Luxembourg, where the size of the country and the dynamism of the labour market are ideal for fostering relationships and making new contacts. You can easily build up a strong network if you play your cards right. And doing so can have many advantages, especially if you want to:
secure a job/internship: personal relationships are the primary resource companies draw upon when hiring staff (35.3% of new jobs), according to a CEPS/Instead study (french only);
make a name for yourself and find clients/suppliers;
find a solution to a specific problem, and access information and advice;
get a name in the running, i.e. refer someone or be referred to a recruiter.
As well as the professional benefits, your network may also prove useful in your private life, for example when you're trying to find a notary specialising in estate planning, help your neighbour's child find an internship, decide which mechanic to call after an accident, etc.
That's why you shouldn't limit your network to professional contacts alone. The network you build day by day may prove invaluable for both your professional career and your private life. But how should you set about building and maintaining your network?
Building and consolidating an effective network requires commitment and at least two essential qualities: open-mindedness and patience.
Four top tips for networking
Building and consolidating an effective network requires commitment and at least two essential qualities: open-mindedness and patience. You will be building your network gradually throughout your life and its effectiveness depends on your ability to maintain it. To help you go about this the right way, myLIFE has drawn up this list of good practices to adopt as you build your network of contacts.
Define your objectives clearly
To start off on the right foot, you should ask yourself the following question: "What am I looking for?" Do I want to secure a new job? Find clients for my business? Stay in contact with former colleagues or clients with expertise in particular fields? Knowing what you want is an essential part of networking! Having 2,000 connections on LinkedIn is pointless if you don't know why you would want to reach out to them.
Think through your existing contacts
Of course, you have current colleagues, former colleagues and other work contacts. But don't forget that your network also includes the people you've met through training courses, charity work, or cultural or sports clubs. If you use a co-working space, the other members are also part of your network. Broaden it as much as possible and don't limit yourself to your business sector alone. The more diverse your network is, the more likely it is to be effective.
If you've just finished your studies and you feel like you don't know anyone, think again! Your university classmates may well become your future employees or colleagues – or even the high-flying CEOs of the future. Your teachers can help you to break into new professional domains. Your internship supervisors, summer job line managers or apprenticeship peers may be your future employers. Everyone in your professional life is part of your network!
Once you've identified and sorted through all of these people, try to keep an up-to-date list of contacts. It really will make your life easier. That's where the added value of social media comes into its own.
By definition, social media makes an excellent networking tool. Certain platforms, such as LinkedIn, even specialise in highlighting users' professional experience and skills.
If you haven't done so already, you should seriously consider creating an account and updating it regularly. You can publish articles, contribute to discussions, comment or share publications, recommend connections and more. This will boost your visibility, ensure your contacts don't forget you and provide you with an opportunity to add to your list of contacts.
But take care to draw a line between your private and your professional life. Be careful about what you publish and how you post it, as well as the messages you're putting out there. After all, your professional image is at stake. Each social network has specific characteristics and purposes, so it's important to adapt your presence accordingly. It may also be worth checking your online presence, for example by typing your name into Google.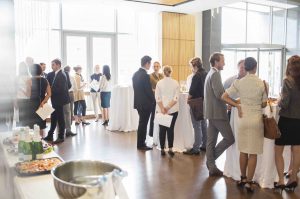 Networking is one of the best ways to expand your list of contacts. Take care not to become isolated. Get out there and take part in events in your business sector!
The work doesn't stop when you've built up your network. You need to nurture it so that it will grow and become stronger! To do so, it's important to:
Keep in touch. The important thing is to maintain relationships by touching base every so often. You could send an email to see how a project is going, for example, organise a lunchtime get-together on a weekday, give your former colleague a call to congratulate them on a new position or on winning a prize, send your best wishes, etc. Do so sparingly, however – you don't want to be a nuisance! If you already have an extensive network, select a handful of people you are particularly keen to stay in contact with.
Help out. Make sure that you don't only reach out to your contacts when you need something from them. Try to pay attention to what's going on in their lives; if you can, respond to their requests and help them out. A healthy professional relationship is a two-way street. If you want to be able to count on your contacts, the reverse must be true as well. After all, you get what you give!
Network. Networking is one of the best ways to expand your list of contacts. Take care not to become isolated. It's always best to build your network in real life. Get out there and take part in events in your business sector! Nothing beats face-to-face interaction when it comes to expanding your network. Take part in conferences, trade fairs, evening events, etc. That will give you plenty of opportunities to meet and chat to new people. These events are often where the strongest relationships are forged and opportunities arise. Don't let them pass you by!
Building and maintaining an active professional network will always pay off sooner or later. Your network will often give you the helping hand you need. So don't overlook it – and happy networking!