Why there's no getting away from PropTech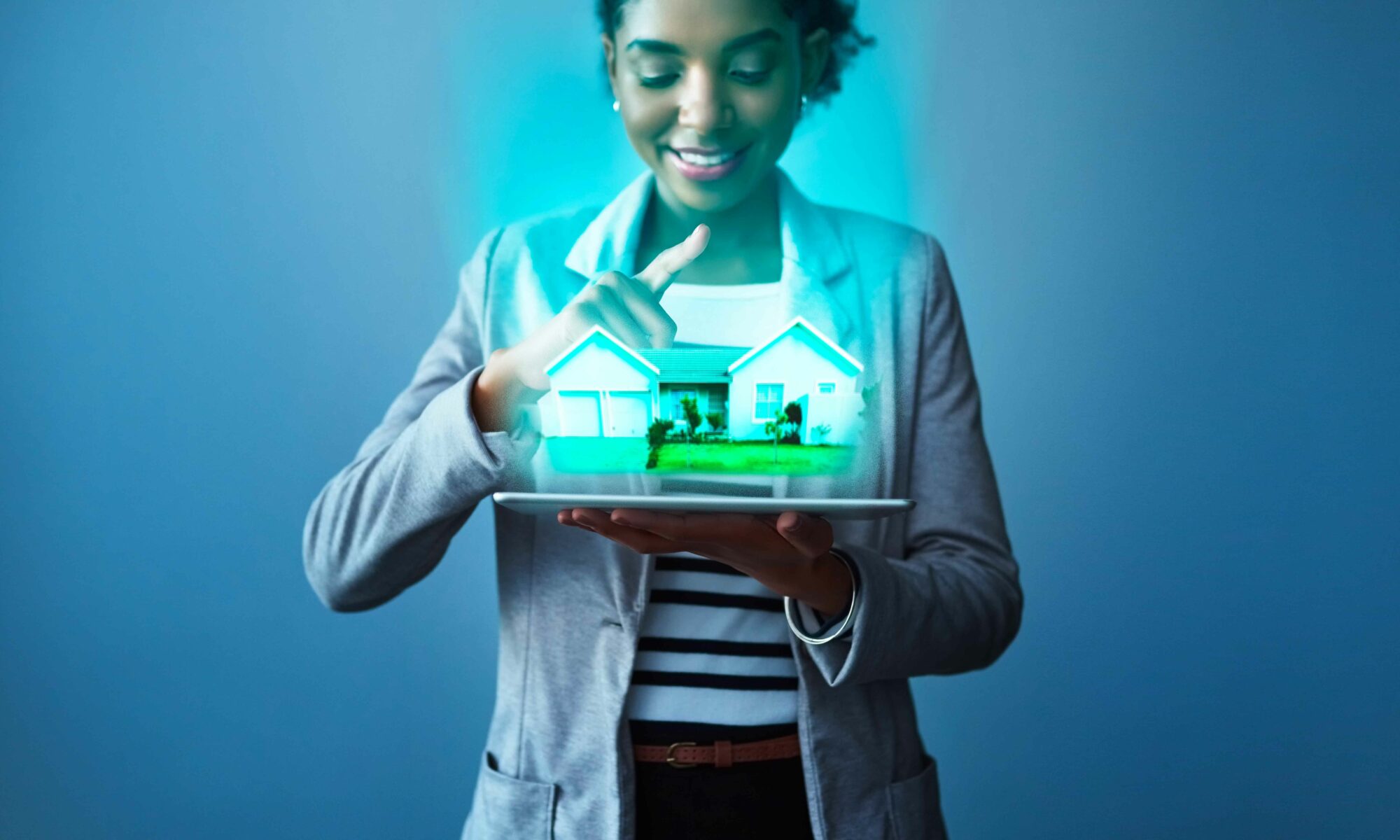 Having previously introduced the concept of PropTech, it felt necessary to delve further to understand how much weight this sector currently has and how it is developing in Luxembourg. PropTech is undeniably gaining more and more ground and we don't see it stopping any time soon.
PropTech is the umbrella term for innovative tech companies that are working to transform products, services and business models in the real estate sector. PropTech start-ups are creating a buzz among investors to say the least; between 2012 and 2016, real estate start-ups raised around USD 6.4 billion in 817 deals, according to CB Insights. As shown in the graph below, the amount of capital injected has significantly increased over the same period.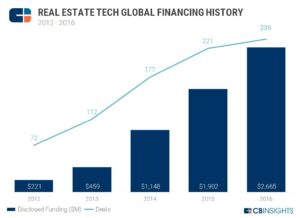 More recently, these investment volumes have continued to grow, reaching USD 3.95 billion in 2018, versus USD 3.4 billion a year earlier (source: CB Insights). The number of companies is also shooting up: the platform Unissu counted around 6,000 PropTech start-ups in 2020.
More significantly, the traditional property market is confident of the potential PropTechs have to offer, even though it is frequently hesitant to take the leap. For example, the 2018 KPMG Global PropTech Survey indicated a paradoxical mismatch between the fact that most traditional players view PropTechs as a potential source of value (90%) and the finding that only a minority (30%) currently invests or plans to invest in it in the near future.
Real estate is the biggest asset class internationally.
There is one key point to bear in mind: real estate is the biggest asset class internationally. This market is valued at USD 230 trillion and the residential property market, which is valued at USD 168 trillion, accounts for the lion's share. These astronomical figures show that PropTech is part of an enormous market and that it has the potential to affect billions of people.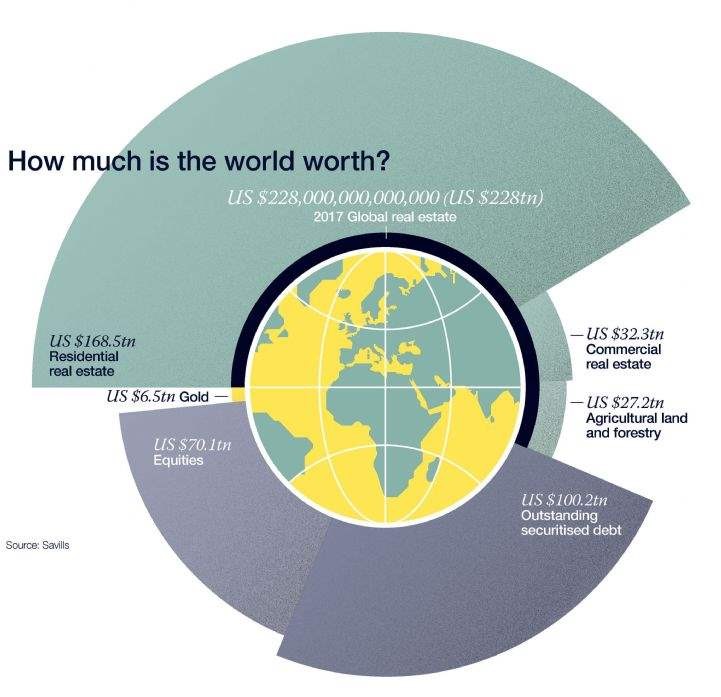 What is it like here? Despite its diminutive size, Luxembourg has a highly prosperous real estate market, which has seen dramatic growth in recent years. As the market is booming, it is only natural that PropTech companies would take a keen interest in it.
As well as bringing together these companies, promoters and property developers, PropTech may also be of interest to the entire ecosystem more broadly.
LuxPropTech and PropTechs in Luxembourg
There are a number of PropTech start-ups in the Grand Duchy. To ensure the country is able to access the best that PropTech has to offer, as well as bringing together these companies, promoters and property developers, LuxPropTech may also be of interest to the entire ecosystem more broadly (insurers, the Big Four and investors, etc.). The association's president is Laurent Rouach, who is also one of its co-founders.
Some of the financial centre's heavyweights, such as BIL, have decided to demonstrate their commitment by signing up to an ambitious partnership and sponsoring the organisation, which has several objectives. This is a clear indication of the buzz around PropTechs in Luxembourg.
Reputation and networking. LuxPropTech seeks to act as a bridge between established players seeking to develop their online presence and improve their efficiency, and the PropTechs that may be able to meet their needs. This entails spreading the word about PropTech and its potential. To this end, the organisation puts on a series of breakfast meetings looking at specific issues, such as the role blockchain plays in real estate and even property development in the start-up era.
Development. LuxPropTech supports start-ups globally and helps them to expand beyond the Luxembourg framework. To do so, it gives start-ups access to its links with the European network PropTech House and the events that it organises, such as the European PropTech Awards. In the 2020 edition of the awards, the company Foobot was one of the finalists in a field of 170 candidates. Located in Belval, Foobot applies artificial intelligence to HVAC systems in large office buildings.
Appeal. LuxPropTech also seeks to attract PropTech companies in Luxembourg. The Luxembourg real estate market is very narrow and there is still a long way to go. The shortage of housing and the fact that the country has the second-highest rate of immigration in Europe means that the average annual increase in house prices is high. Since 2010, they have risen by 5.7% per year. According to Observatoire de l'Habitat, the cost of apartments increased by no less than 16.7% in the new-build sector in Q2 2020. Also, being just one hour's flight away from 60% of European GDP and with an ecosystem that is fertile ground for young businesses, the Grand Duchy is the perfect setting for PropTechs. This fact has not gone unnoticed by Roommate, a co-living platform, which set up business here after winning the Fit4Start competition organised by Luxinnovation.
New tools. LuxPropTech aims to promote new uses enabled by technological innovation. The Luxembourg real estate market is so strong that it takes very little effort to sell a property development. Consequently, many operators fail to keep up with the latest trends or bring their working methods up to date, in spite of there being innovative solutions available. For example, the new use offered by Moovee enables promoters to incorporate a shared fleet solution directly to optimise the vehicle usage rate, reduce traffic, promote soft mobility and in effect limit the number of parking spaces required. The company Ziggu, meanwhile, offers a cloud solution for residential property promoters to digitise their sales process and make it easier to manage selling, construction and clients.
The future is PropTech
What are the key takeaways? Real estate as a sector has changed very little but functioned very well over a number of decades without PropTech. However, it is now a hot topic among many investors and the future looks bright for this sector.
Naturally, PropTech still has a number of obstacles to overcome and it faces many challenges, but mentalities are changing and a growing number of traditional operators are paying closer attention to what it has to offer. With businesses looking to enhance productivity together with the need to renew and improve the user experience, the opportunities are endless for PropTechs, including in Luxembourg. It all boils down to knowing how to use the technology as an essential tool to increase applications and secure many value-generating opportunities.