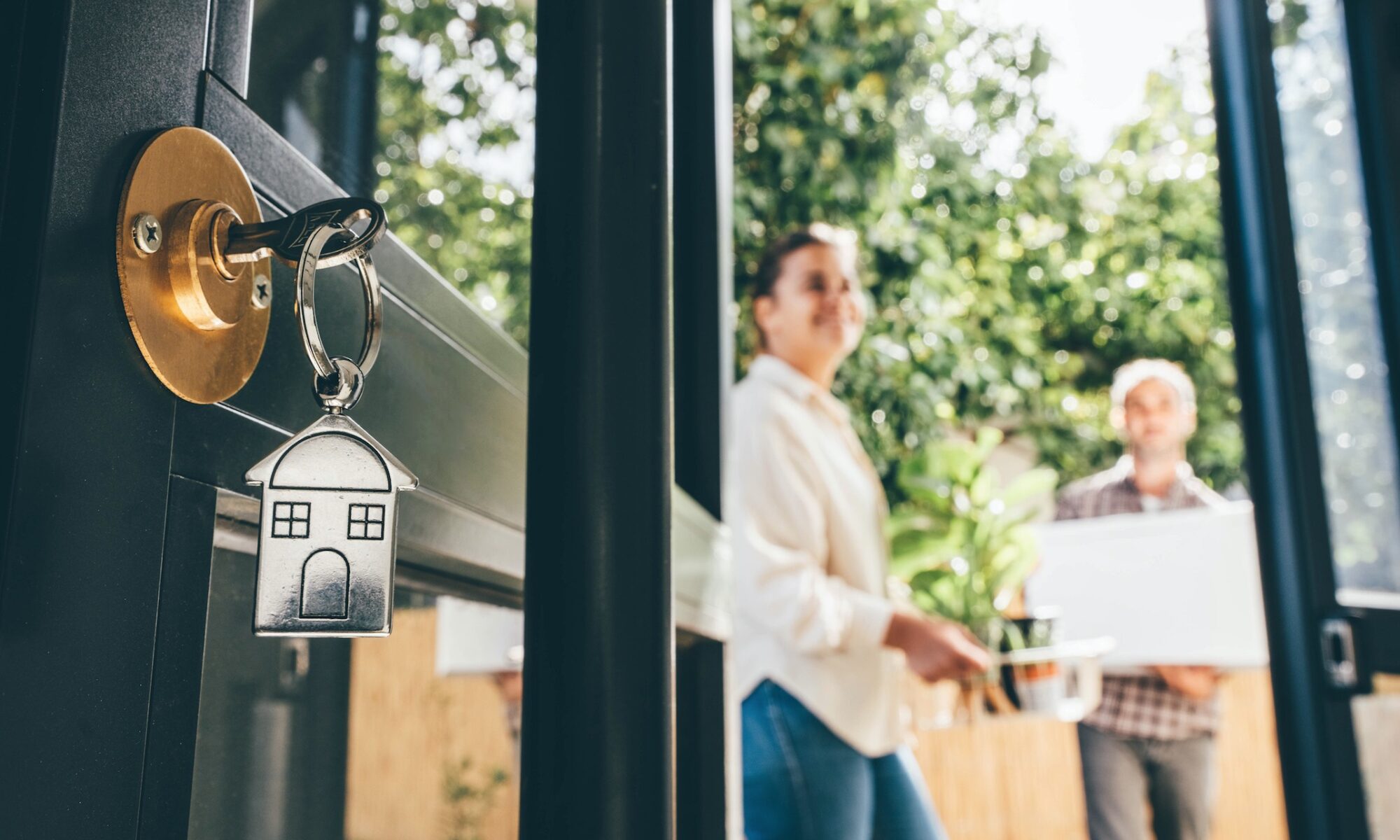 Buying a property requires much thought and consideration. Before embarking on such an endeavour, you need to ask yourself the right questions and carefully select a plot, a notary and a real estate agent, not to mention dealing with any financial aspects.
Whether you are planning to buy a new main home or invest in bricks and mortar for rental purposes, becoming a homeowner is one of life's milestones. It's not something you can make up as you go along and requires a good amount of preparation.
A property purchase can be an attractive investment
According to Statec, in 2019, 71% of residents owned their own homes. Buying a house or an apartment is therefore quite common for Luxembourg residents. Although it is seen as an attractive investment, it still requires some consideration on your part. First of all, you need to define your search criteria (type of home, desired condition, location and purpose). When searching for properties, make sure you ask yourself the right questions so you can take this next step in your stride and avoid any nasty surprises. Don't leave anything to chance before starting property viewings. That means making yourself familiar with the properties, any outbuildings, and their surroundings (development plan, local taxes, etc.).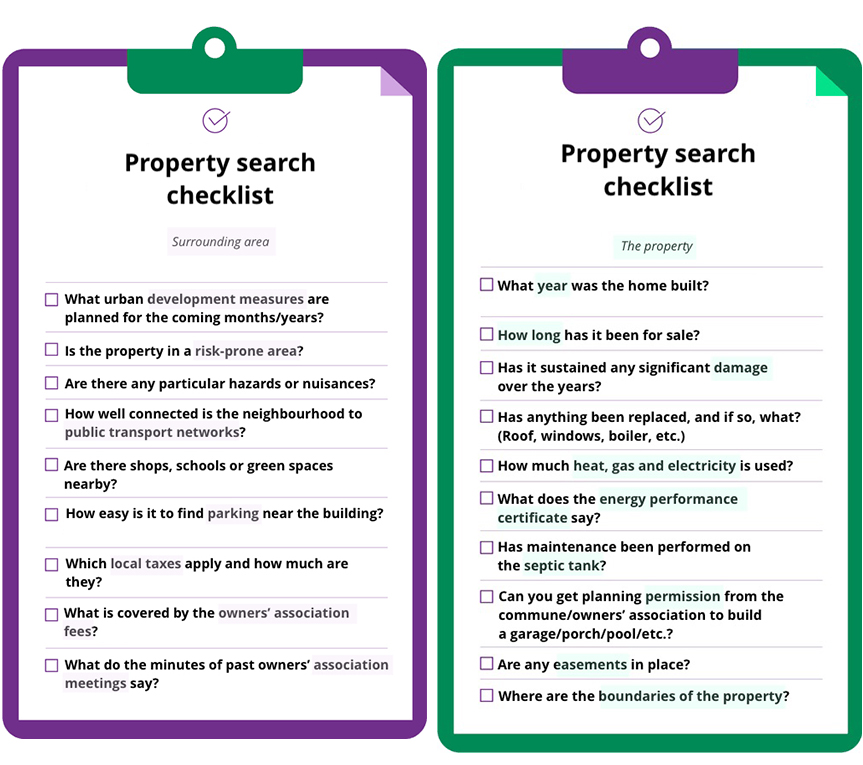 Having all this information in mind also puts you in a good position, in some cases, to negotiate the purchase of a property and the selling price. The bargaining power lies, however, between the selling price advertised and the market reality. Consequently, you should familiarise yourself with the market so that you don't lower your offer to the point of being dismissed by the vendor.
Some buyers with a preference for new properties may choose off-plan sales (VEFA), with lead times of between 18 and 36 months, or decide to build their own home. But then, the right plot would need to be found. As well as other factors, you would need to base your decision on the surrounding areas, the type of plot, the permits required and any financial support that may be available.
Buying alone or with others
Are you a couple trying to buy your next home together? Whether you are married, in a civil partnership or cohabiting, it is important that each person's interests are protected. Matrimonial regime can affect property ownership. Make sure you agree from the outset on the budget and your method of financing. Be aware that banks look more favourably on people buying property as a couple.
Are the soaring prices of land and single-family homes putting you off? Communal living may be the answer you're looking for. It is now quite common to buy a condominium because of the number of advantages offered: more affordable prices, shared fixed costs, maintenance work handled by the managing agent, etc.
"Any built building or group of built buildings whose ownership is divided among several people into units, each comprising a private area and a share of a common area." (definition of collective ownership)
Work with reliable partners to see your project through to completion
As well as conducting research, it is important to set your budget and draw up a financing plan. Here, unless you are particularly wealthy, your bank's support will be invaluable when it comes to determining your borrowing capacity and therefore the type of property available to you. Certain criteria allow you to negotiate an advantageous interest rate, such as income, debt loan, a healthy savings balance and counterparties. A number of factors  should be considered to access a good interest rate.
For a number of households, to secure financing for their dream home, they will need to submit a mortgage application. As a financial partner, it is the banker's job to find the most appropriate solution for future owners: fixed, variable or adjustable-rate mortgage. Naturally, there are pros and cons for each of these solutions. Depending on the offers chosen, the buyers will need to put up some collateral and provide certain documents. They may be entitled to tax benefits and government aid, subject to conditions.
Before signing, make sure you are fully aware of all costs associated with a property purchase.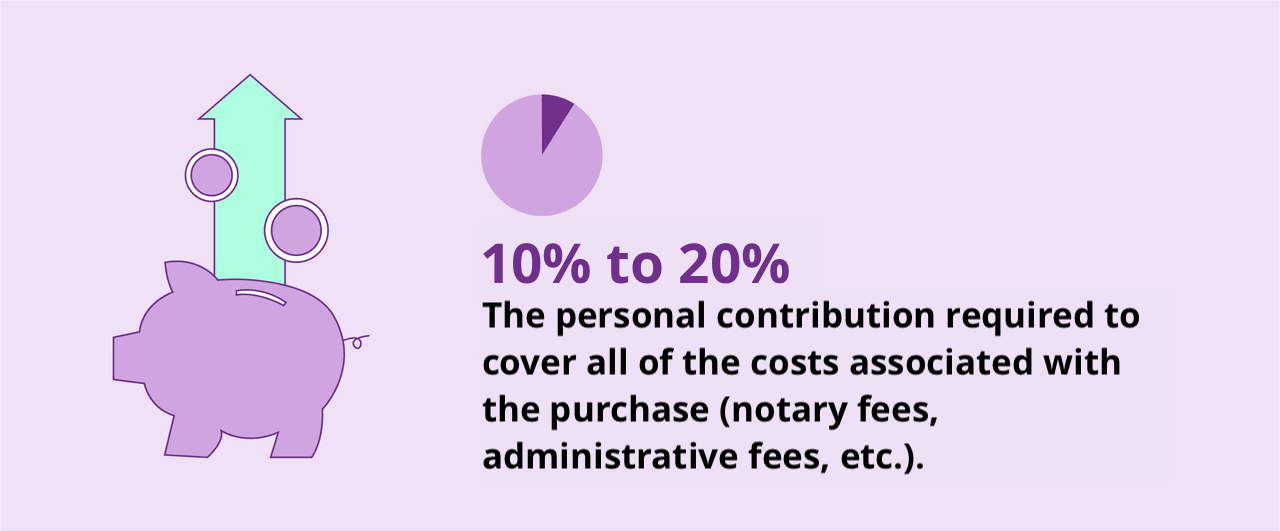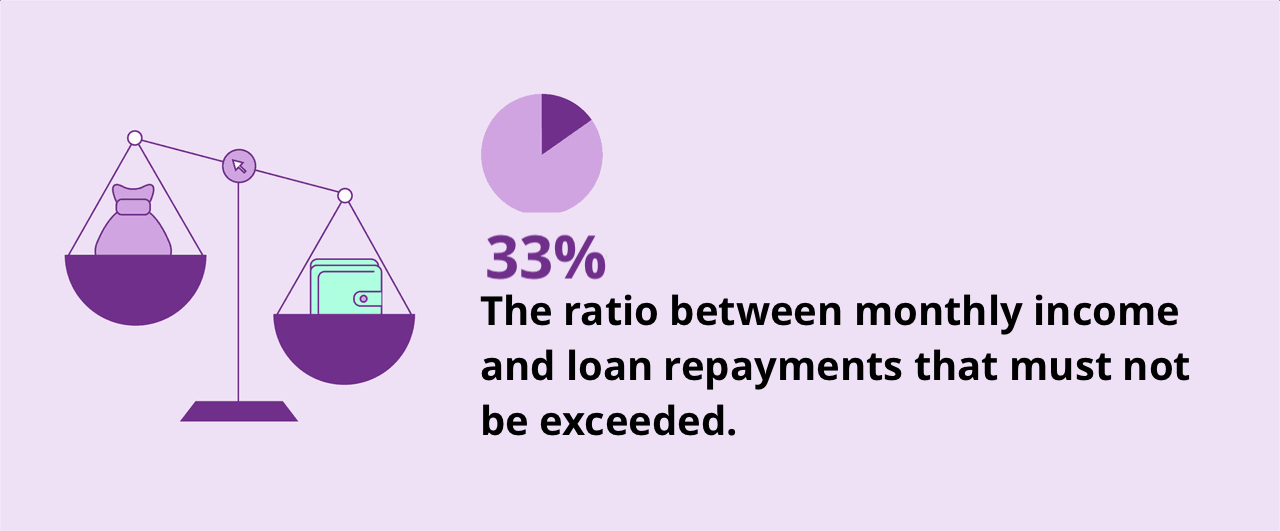 Remember that any money you borrow will need to be paid back. Accidents happen. That's why credit protection insurance (CPI) ensures that your loan is repaid in the event of death or incapacity, and means that your loved ones will not be saddled with this debt, depending on the credit protection insurance option you have chosen. CPI is strongly encouraged, and actually required by some banks when you take out a mortgage.
Once a property has been found and a mortgage deal agreed, all that remains is for the deed of sale to be officiated. This is done by a notary, who ensures that everything is in order for the sale to go through (checks on the mortgage and the ownership of the property) and assists both the buyer and seller. Both parties are required to use the services of an independent expert, which entails costs. In principle, these are borne by the buyer.
Once the sale has been completed, the property is yours. If you choose to resell it in a few years' time, make sure you use a professional to carry out a property valuation. Based on certain specific criteria, the valuer will be able to value your property and, consequently, will be able to help you set a fair and reasonable resale price. Contact an estate agent to help with this process and to manage the resale of your property. There are hundreds of agencies in Luxembourg.
If you have already found your next property but are struggling to sell your home, you may choose to apply for a bridging loan. A bridging loan is a cash advance granted by a bank over a period of 12-24 months, which may allow you to proceed with the purchase of a new property without waiting for your previous one to be sold. It's a flexible solution, but it does come at a cost.
Are you planning to buy or build a home? Find more information in our special "housing" section.