7 tips to help you successfully integrate into a new company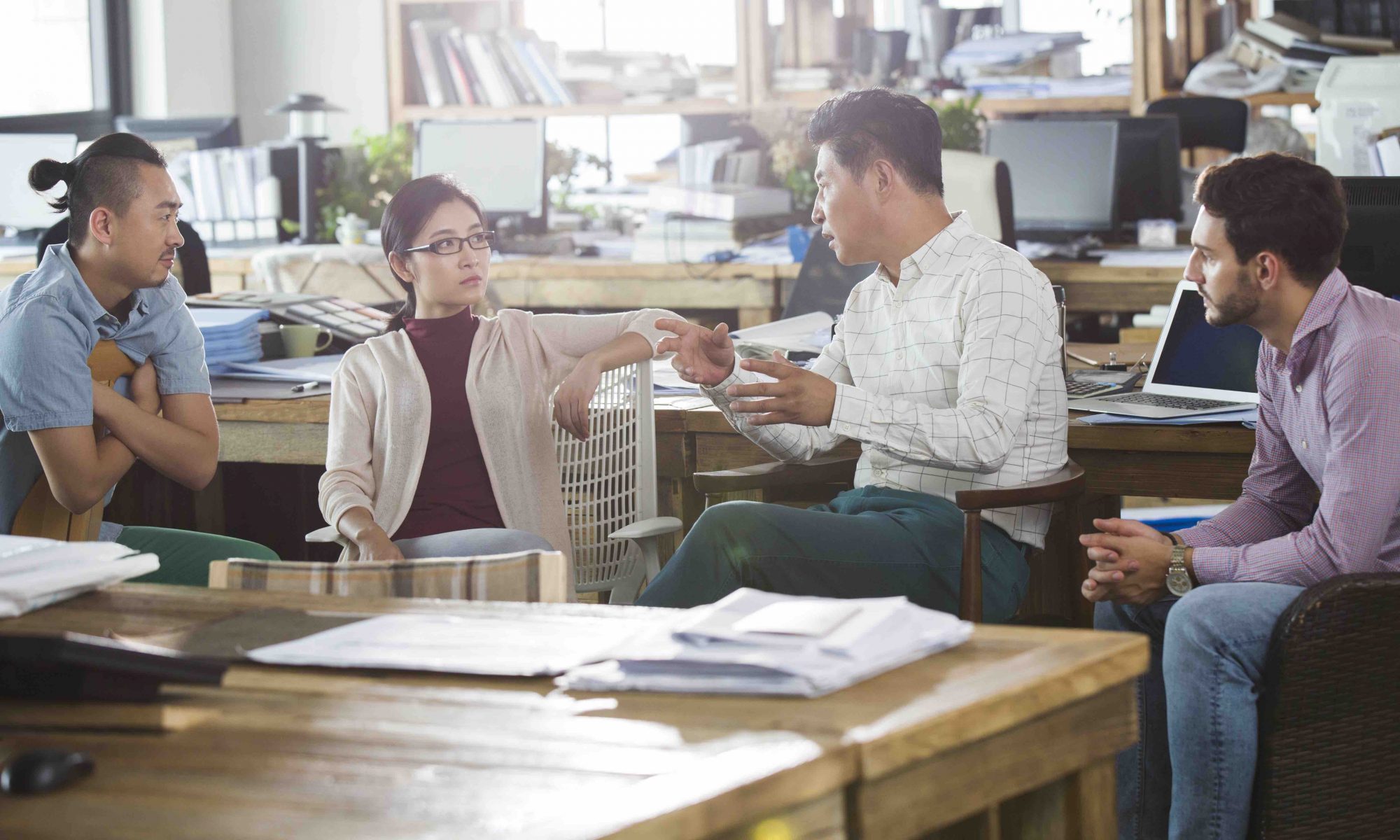 Congratulations! You aced your job interview and are about to start at a new company. It's a new job, new colleagues and a totally different environment. And while it's all very exciting, it can be stressful too. Read on for 7 useful tips to help you find your feet and successfully integrate into your new workplace.
As Coco Chanel put it, "You never get a second chance to make a first impression". And she was right. The first few days in a new company are crucial, but there are several things you can do to help you get off on the right foot and make the integration process as smooth as possible. Here are a few ideas.
1. Observe and listen
There's a lot to take in when you join a new company: you'll need to change your habits, learn new procedures and get to know the company's culture and values, which could be very different from what you're used to. To avoid putting your foot in it straightaway, spend some time observing and listening to what's going on around you. For example: if your colleagues speak French (or even German or Luxembourgish), do they address each other formally or informally? What is the dress code? Do they have lunch together on a regular basis? What time do they start and finish work? When do they take breaks? How are holidays organised? Is the atmosphere relaxed, hardworking or serious?
You can learn a lot just by observing how things are done, which will ultimately help you to get to know the company better and make the integration process a lot easier. As the newbie, it's up to you to adapt to the company's way of working, which is why it's important to familiarise yourself with these things. That doesn't mean hiding your personality, though – you're allowed to be yourself! Just be sensitive to your new environment.
No one will judge you for asking questions in the first few days, so make the most of it.
2. Ask questions
It's okay that you don't know everything – you're new! No one will judge you for asking questions in the first few days, so make the most of it. If necessary, take notes on who's who, how work is organised, your objectives, your line manager's expectations, and so on, and don't be scared to ask when you don't know something.
Just remember that this grace period won't last forever. While it's acceptable to still ask questions about a new aspect of the job that wasn't addressed in the first few weeks, don't wait six months to ask your boss what exactly you should be doing!
3. Approach people
Don't stay at your desk waiting for people to come to you – show your colleagues that you are positive, dedicated and dynamic by introducing yourself to your team or department. During a coffee break or in the lift, take the opportunity to strike up a conversation about what they do.
Make the effort to go to lunch or after work drinks with your colleagues. If people bring croissants to work for their birthday, join in the tradition. It's important to make an effort in this sense too at the beginning, and all these little things will help you to integrate better. If you're immediately labelled as unsociable, it'll be much harder to change people's perception of you.
Avoid being too familiar or revealing all your feelings, especially if you don't know them that well.
4. Be professional
Being open doesn't mean sharing every personal detail. Your colleagues aren't your friends (yet), so don't tell them everything you think and feel, especially if you don't know them that well. Remember that Luxembourg is a small place and Martine from reception might very well have a chat with your team leader every day outside their kids' nursery school. A very good reason to maintain professionalism at all times!
5. Show commitment
After a few days, you'll already be more familiar with the company's culture and practices and will be able to start getting more involved. Now's a good time to demonstrate your skill and what you can bring to the company. Make proposals, throw yourself into your work and show enthusiasm for your job and the duties that come with it. And don't forget to make use of what's already there. After all, it might have been implemented by the colleague sitting opposite you.
If necessary, don't object to doing a bit of overtime while you get the hang of things. But don't make a habit of it either: your line manager may interpret it as a lack of organisation on your part. Or worse, come to expect it of you.
Get up to speed as quickly as possible. Remember, you're here to do a job and need to prove that they made the right decision in choosing you.
6. Be humble
Did you take our advice in point 5 and propose a new idea? That's great! But don't go trying to revolutionise the company or give the impression that you know everything: you don't have all the facts at hand, so avoid making overly radical suggestions.
You can give a fresh perspective and bring new momentum to the team, but don't cross the line into arrogance. Most importantly, avoid comparing everything to your old company where "that's not how we did things" – these kinds of statements will quickly land you on the wrong side of your co-workers.
7. Get feedback
To make sure you're on the right track and help facilitate the integration process, try to schedule a progress meeting with your line manager one month in to make sure everything is going well and you're meeting their expectations both work and team-wise. Use this as an opportunity to clarify any doubts you may have or to ask for advice. It's important to get feedback so that you can adjust your attitude accordingly.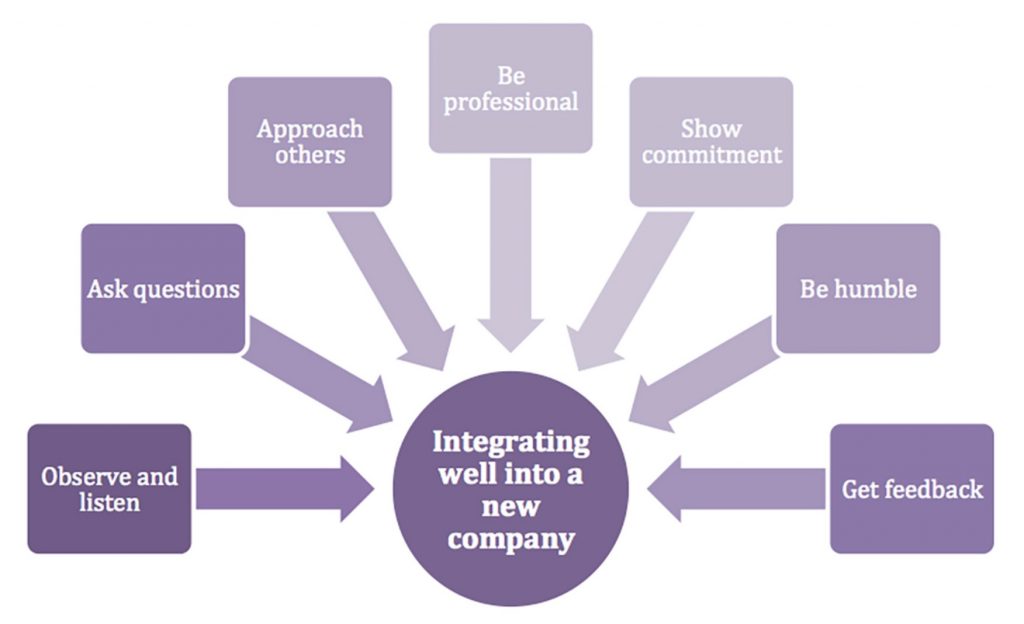 Ready? Take a deep breath and go get 'em! Remember that you're here for a reason – you were hired for your potential and your personality, so have confidence and be yourself!