Add value to your property with home staging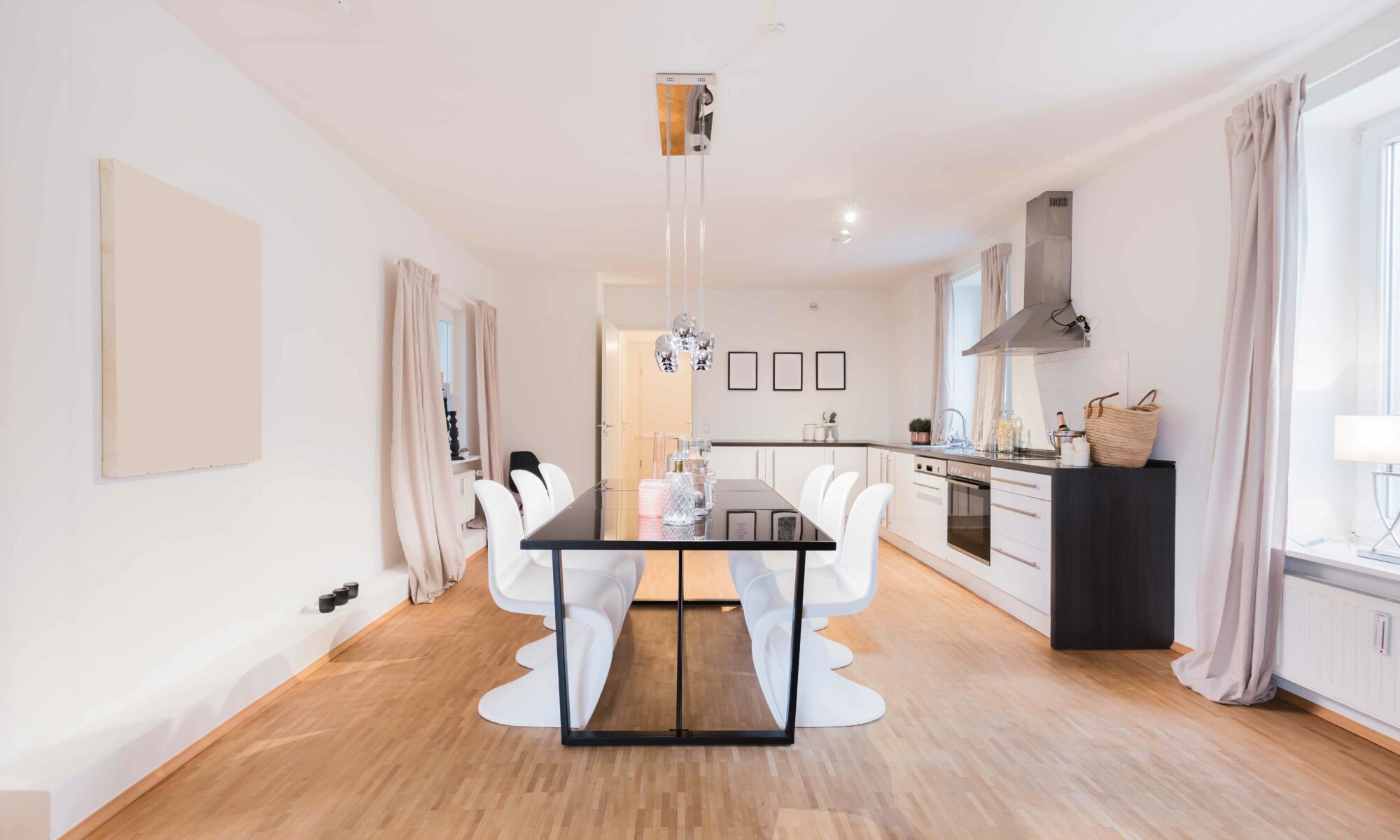 Are you looking to sell your flat or house, but unable to find a buyer willing to pay the asking price? Do you want to make your property stand out so that you can sell it more easily? Why not give home staging a try? Here's everything you need to know.
Even on Luxembourg's strong and buoyant property market, selling your home for the asking price is not always easy. Demand far outstrips supply, as most of us know. In theory, this should make it easier for you to sell. And yet, you may find yourself without any offers despite multiple viewings. So, what's going on? Assuming that you're not asking for an exorbitant amount, it's probably the case that your house just isn't standing out in its current state. The good news is that it's entirely possible to reverse this situation thanks to the increasingly widespread practice of home staging.
What is home staging?
Home staging is a practice favoured by many professionals to help increase buyers' interest in a property. Somewhere between interior design and renovation, this technique consists in giving your home a new look to make it easier to sell.
The aim of home staging is clear: to sell quickly and at a good price.
Popularised by various foreign television programmes, the aim of home staging is clear: to sell quickly and at a good price. In other words, finding a buyer willing to pay the price you want as quickly as possible. To achieve this, you need to enhance the value of your home and make it attractive so that it appeals to and fits the lifestyle of as many people as possible. Home staging should enable buyers to see themselves living in your home tomorrow. It will help you attract potential buyers and hopefully mean that they fall in love with your property.
Practical tips
Rather than trying to hide the imperfections of your flat or house, home staging helps you showcase its best features. Rest assured, it is not about carrying out major works that will drain your bank account.
By using a few simple and clever tricks, you can optimise the space by leaving only essential objects on show or maximising the natural light. Make sure the property reflects current tastes as much as possible in terms of style and decor. Forget flowery wallpaper, cluttered rooms and tired-looking furniture. Clear the sight lines, improve the layout of the furniture and give the space a fresh coat of paint. All of these make for a more harmonious look.
We can divide home staging into several steps:
Work out what needs doing,
De-clutter and de-personalise so that the potential buyer pictures themselves living in your house rather than feeling like a guest in your home,
Harmonise the decor,
Take high-quality photos of the property for the sale documents.
Yes, it can be expensive, but it is a good idea to bring in a professional if you want to get your property looking its best.
Home staging: leave it to the experts
Unless you're an absolute whiz at it, it's best to hire an expert to help you get your home looking its best. A home stager will come and assess your home at your request, and identify anything they can improve on to help make your home feel more neutral (e.g. removing family photos). They can also carry out any necessary work to enhance the value of your property. You should expect to pay 1–2% of the eventual sale price for this service. This is what you would expect to pay in neighbouring countries such as France. It may be the case – although we have not been able to fully verify this – that home stagers' fees are lower in Luxembourg, given that average property prices are higher.
Be careful not to confuse home staging experts with interior designers. A home stager's job is to showcase your property's strengths by making maximum use of existing furniture and items – not to go to specialist shops and spend extra money on new decorations.
The benefits of home staging
As you can see, the point of home staging is to help you attract potential buyers and clinch a quick-and-easy sale by showcasing your property's best features. The decision on whether or not to buy a property is often made within the first 90 seconds of a viewing. Home staging greatly increases the chances of your property making a good impression and it helps buyers picture themselves living there.
As well as saving time during the selling process, enhancing the value of your property reduces potential price negotiations. In fact, by giving your property a facelift, you are lowering the chances of any possible sticking points that could prevent a buyer from paying your original asking price.
How much is it going to cost me?
At the end of the day, the aim of home staging is to make you money – not leave you out of pocket. The basic principle is to enhance a property for as little money as possible with a view to selling it at the highest possible price.
In terms of fees, you should budget up to 5% of the selling price.
The cost of home staging will generally depend on the type of property, the nature of the service, the estimated selling price and the number of rooms to be staged. To have your property home staged, you should budget up to 5% of your asking price. Any more and the service probably won't be value for money. Once again, it is worth noting that home staging fees are likely to be lower in Luxembourg, due to properties' higher selling prices. With property prices averaging more than EUR 970,000, it is hard to imagine a home staging bill of EUR 50,000.
The limits of home staging
As we have seen, the purpose of home staging is not to completely renovate your home, nor to hide its flaws. This service cannot work miracles if your property has been badly maintained or is very old. By the same token, home staging does not increase the value of a property: it enables it to be sold more quickly and at the asking price.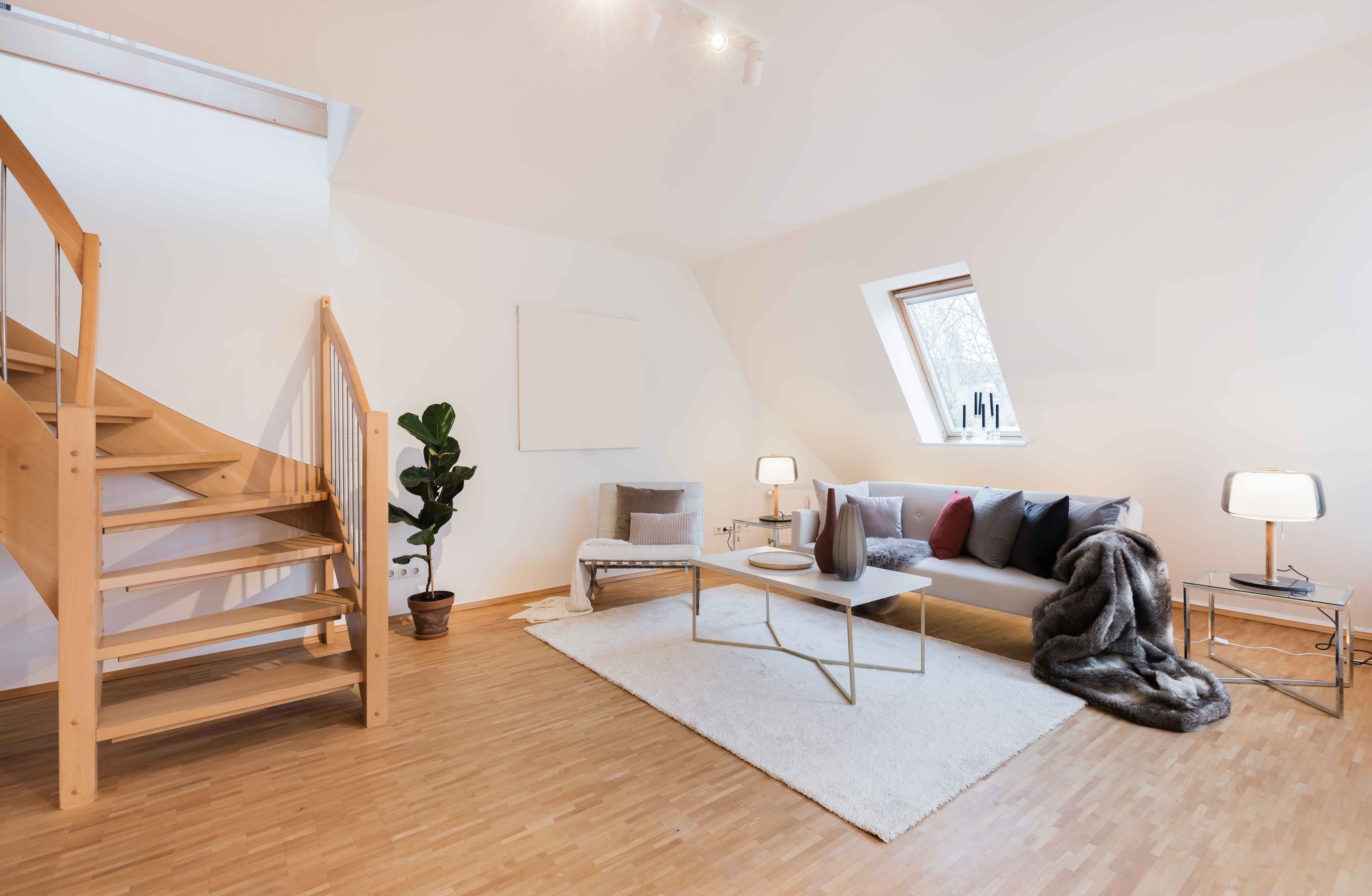 Home staging does not increase the value of a property: it enables it to be sold more quickly and at the asking price.
If you have a limited budget, it's a good idea to focus on quality rather than quantity on some projects. In this case, we recommend focusing on the living rooms or the master bedroom, which are used most. It's better to make a few rooms perfect rather than just doing half a job on the entire property.
Home staging is a bit like a form of psychology. In some cases, it means having a clear-out and getting rid of items of sentimental value that do not enhance the room for a potential buyer in any way. Some sellers find it difficult to let go of a piece of furniture that means a lot to them. What they need to realise, though, is that the idea is not to have a home suited to their own personal tastes, but to have a home that suits the tastes of as many people as possible. Never lose sight of your goal: selling.
Pitfalls to avoid
While the aim of home staging is for you to de-clutter the inside of your home, don't completely strip it bare, making it soulless and cold. Just remove a few pieces of furniture to make the room look bigger. Try to avoid emptying it out completely!
Curtains, on the other hand, can reduce the amount of light in a room and make it feel smaller. If possible, opt for blinds that free up space but do not compromise on privacy.
In order to sell your property quickly and at the asking price, you have to add value to it. To achieve this, consider using a home stager, who can help you de-clutter and de-personalise your property and make it more attractive to potential buyers.