An expert take on agility in business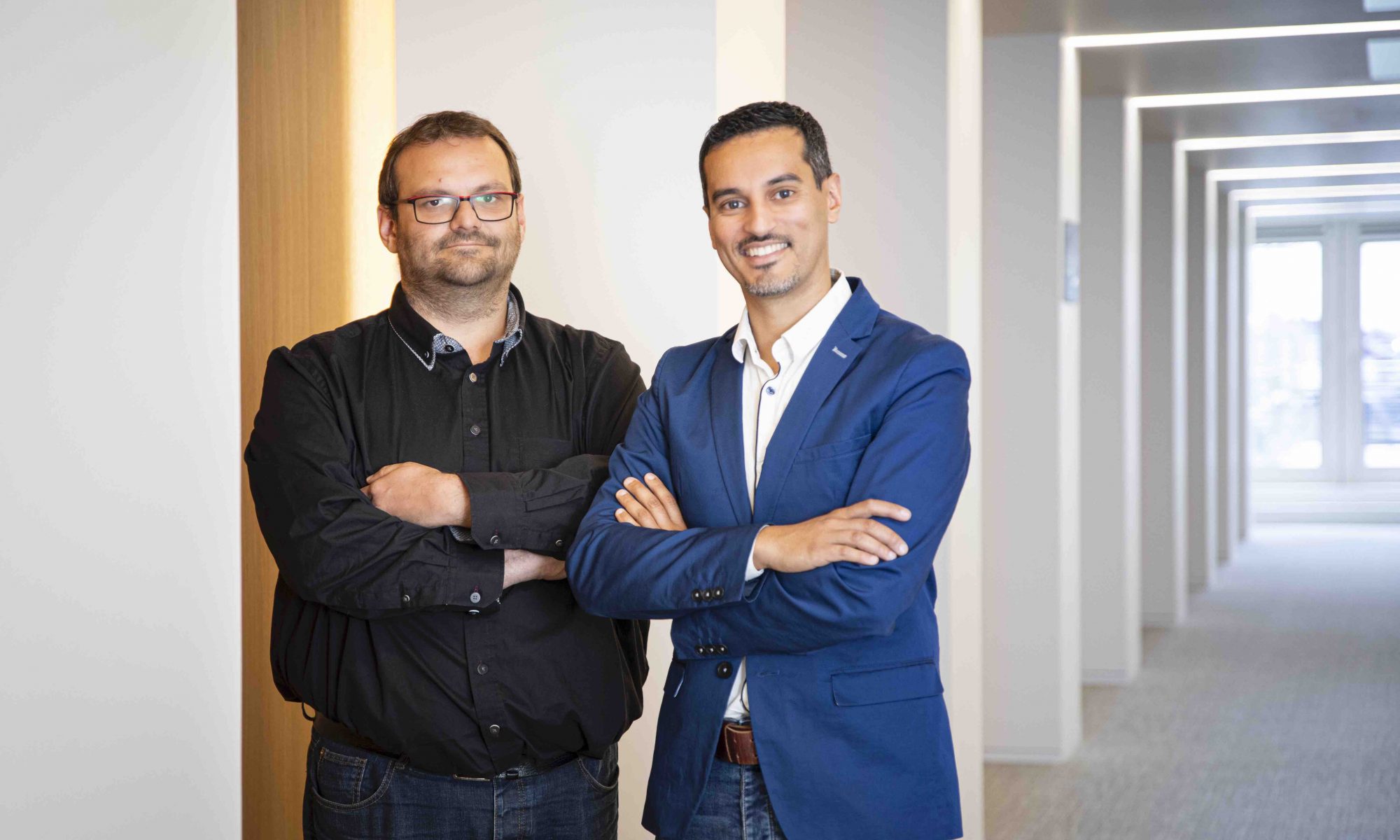 You may recently have noticed some buzz in the business world about a special concept known as "agility". Once associated with somersaults and splits, this word is now being used in the context of project management. To help understand why, we spoke with Salim Gomri and Jérémie Greulich, both of whom work at BIL under the agile methodology.
To start off, can you tell us more about your role at BIL?
Salim: I'm an agility coach. I support individuals and teams in applying agile methodology to their work environment and the specific challenges they face. But beyond teaching them how to use it, I also show them what they have to gain from switching to this framework.
Jérémie: My team and I use agile methodology to develop the bank's website and mobile app. My day-to-day role involves collecting and prioritising the needs of different business representatives and communicating them to the developers. In a sense, I'm the link between those in direct contact with our clients and the rest of the bank.
Agility is very much in vogue right now in the business world. Where did it come from, and what exactly does it mean?
Jérémie: The term "agility" originated in the field of IT, which is rapidly and constantly changing, meaning businesses have to adapt quickly. Certain sets of developers who had proved to be very good at this decided to get together to share their work habits and policies with each other, in order to distil this efficiency into what came to be known as the "agile manifesto".
Salim: Can I just clarify something? We often hear about "agile methodology", but in reality it's more of an approach or state of mind. Agility is a particular way of looking at project management. Its four main pillars are human interaction, software that's fit for purpose, direct collaboration with clients by all teams and quick response to change.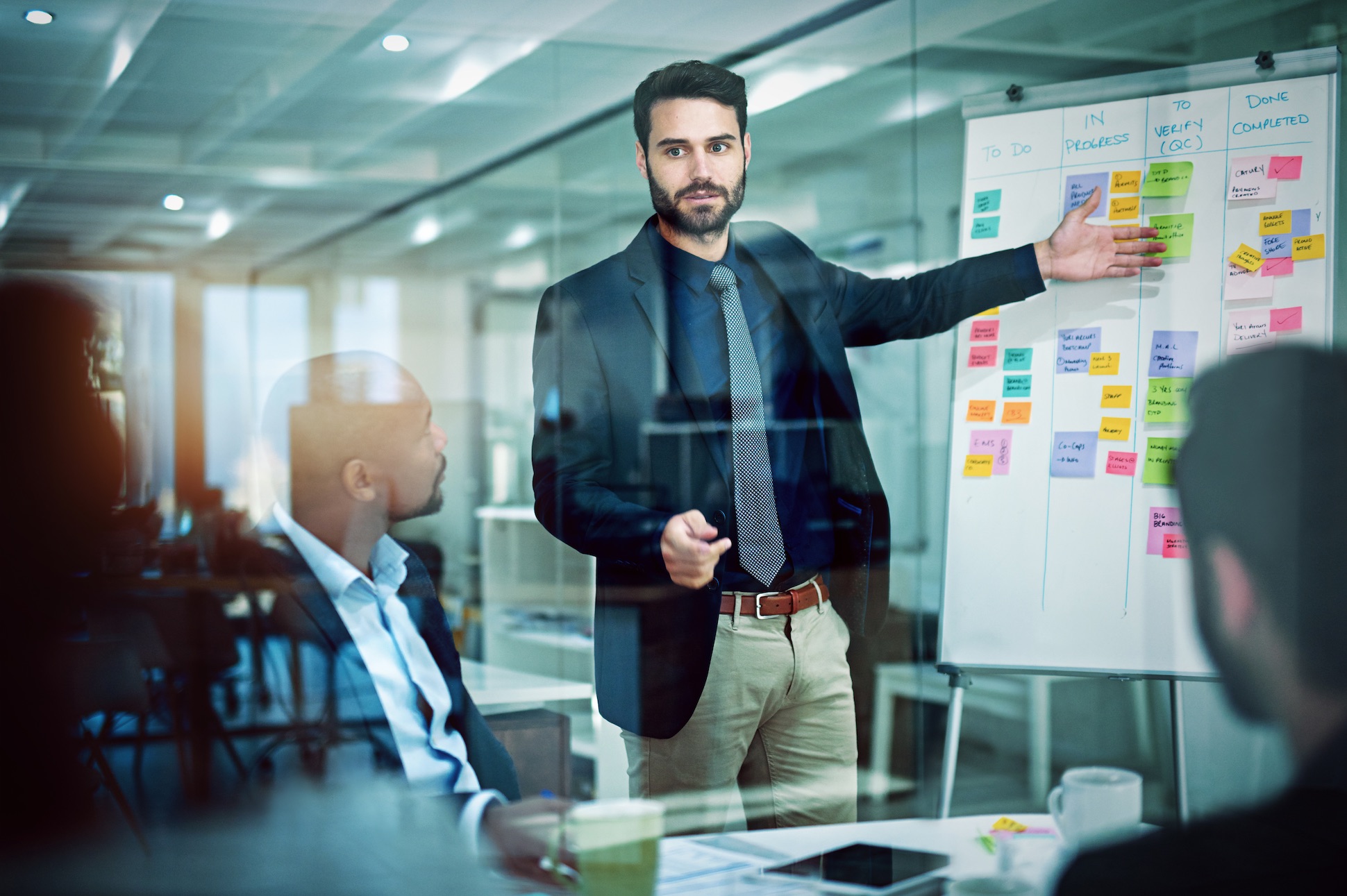 Development cycles are very short, meaning that results are obtained quickly.
How exactly is this different from traditional development methods? Can you give us an example of something it has changed at your company?
Salim: It's a totally different logical approach. First of all, from a chronological point of view, we now plan over the short term, rather than the long term. Development cycles are very short, meaning that results are obtained quickly, allowing us to proactively adjust the product.
The teams decide how best to organise their work in order to achieve their common objective, which has been clearly defined in advance. This means they retain control over what they're doing. They can constantly improve their processes and become more satisfied in their work.
Jérémie: The best example would be when we developed the BIL app, which can now be used by all our clients. Our teams created it based on the four principles of agility that we mentioned.
And what impact does it have on employees on a daily basis? Are they better off using agile methodology?
Salim: You have to understand that agile methodology creates a positive feedback loop. Employees who motivate themselves to work under these principles can see results very quickly, which further reinforces their motivation. This has a knock-on effect on their close colleagues, and so on until it spreads through the entire team. Agility is contagious!
Thanks to "ceremonies" – which is what we call the meetings where teams present their results – employees feel more valued, strengthening their desire to stay involved. Finally, agile working allows every member of the team to share their knowledge in an environment of trust and mutual support.
Jérémie: Another key element is the complete transparency of the workflow – success is celebrated, but failures are always discussed too. This is good for teams, because it makes them unafraid to question their own ideas, teaches them to analyse their work, and makes it easier for them to turn failures into successes the next time around, rather than trying to hide them. There's no point in sweeping mistakes under the rug – they're opportunities for improvement. All this results in a much better working environment.
As with any change, you have to step outside your comfort zone to learn a new way of working.
Are there any psychological or logistical hurdles when creating an agile work environment?
Salim: As with any change, you have to step outside your comfort zone to learn a new way of working. Human beings naturally have a hard time calling their beliefs into question. This causes friction that can slow the process of adopting this mindset within an organisation or a company. But as I said earlier, if the motivation is there from the beginning, agile methodology will only make it stronger. Of course, people do need help getting there. That's why you have to recruit the support of someone qualified.
Jérémie: I would add that, obviously, management must also be ready and willing to work according to these principles. The change in how results are presented or processes are validated impacts them too, and they need to get behind this new methodology in order for it to be fluid and productive.
Do you think agile working is compatible with any company or profession?
Salim: Absolutely! The principles of agility can theoretically be applied to all aspects of business, to all roles. A good example would be human resources.
Jérémie: Agile development is perfect for any project that changes over time, no matter the business.
Thank you both!