Antiques: a very modern investment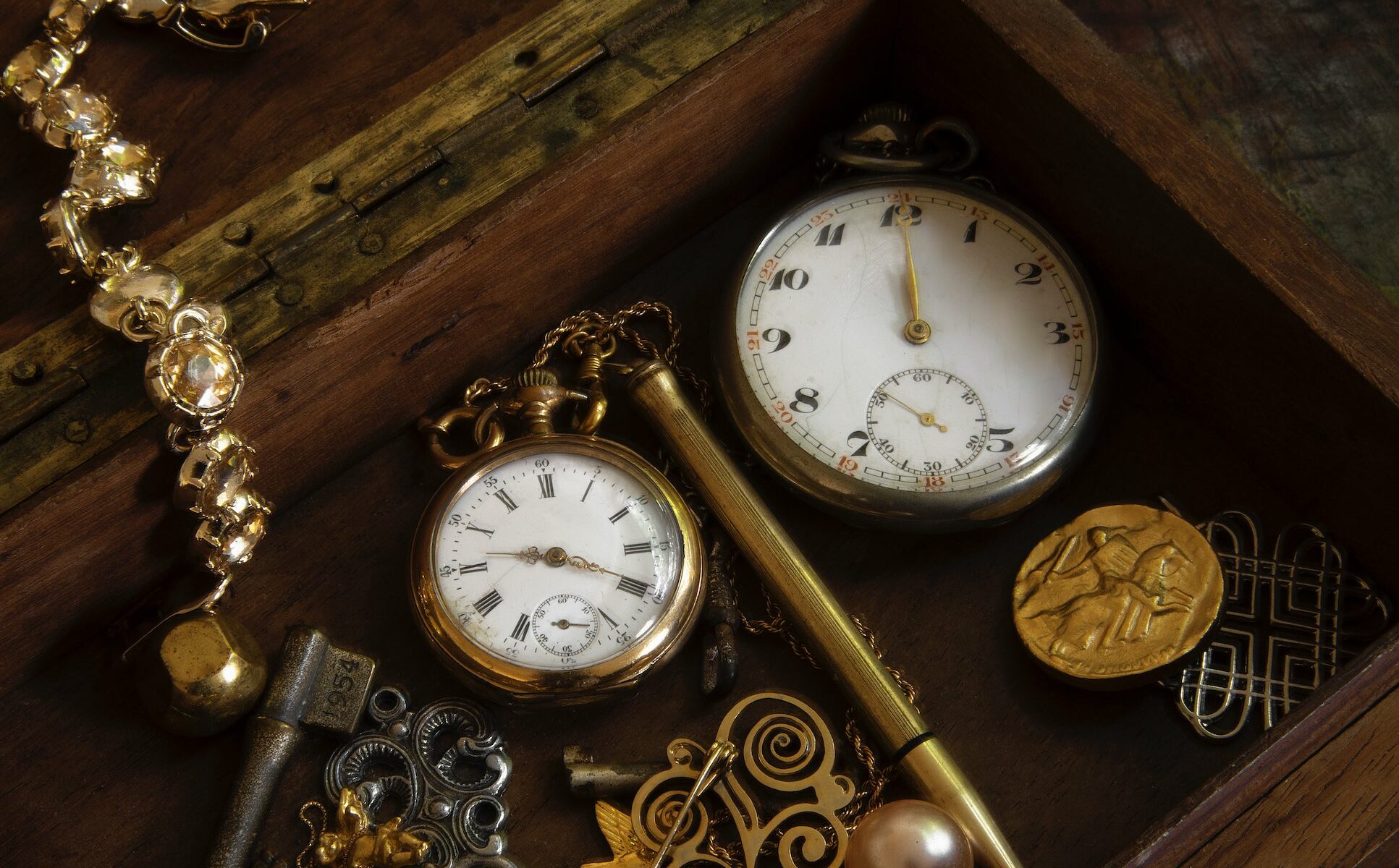 In an age where recycling is prized, investing in well-preserved antiques has a certain appeal. Rather than investing in flashy new furniture, art or jewellery, you can invest in something that has demonstrated its value for generations. This investment choice is perfectly in tune with modern sensibilities.
Antiques come in many guises. At the high end are artworks and furniture. A Christie's interiors auction in January 2022 of works from François-Joseph Graf included a French 'Japonisme' centre table with a guide price of £70,000 to £100,000, alongside paintings and antique chairs around the £50,000 mark. At the lower end, collectors may be able to pick up a vase, candleholders or lamps at relatively low cost – occasionally not significantly more than their brand-new equivalents.
While investors may hope to find a priceless gem buried in a dusty antique shop or on eBay, investing in antiques is seldom like in the movies. Those who find the million-euro vase at the back of their garage make headlines for a reason. In reality, the sector has its share of con artists and fakes. Investors who want to make money, rather than simply look at a pretty object, need to get to know their market.
The investment case
Antiques are idiosyncratic pieces and the market is highly fragmented across multiple dealers, auction houses and online platforms. It is difficult to make generalisations about how much the value of the overall market has increased or declined. There used to be an Antique Furniture Index compiled on behalf of the UK's Antique Collectors' Club, but it was discontinued in 2017 after 48 years.
Nevertheless, the price of collectibles tends to map economic growth, and prices for many antiques have risen in recent years. In general, the market for items such as furniture is often more stable than for coins or pottery, which will tend to ebb and flow with the economic cycle.
People started taking more interest in their home environment, which has encouraged investment in antiques, particularly through the online market.
The Covid-19 pandemic also exerted an influence. People started taking more interest in their home environment, which has encouraged investment in antiques, particularly through the online market. Meanwhile, antiques have become fashionable again, as a reaction against the minimalist chic that preceded the Covid era. As with all fads, it may not last, but, in the meantime, there is considerable demand for certain types of objects.
Independent market organisations
Antiques are illiquid; there is no set price and no buyer of last resort, so it may be better to focus on pieces you are happy to live with and personally find attractive, rather than trying to second-guess present or future consumer tastes. At the higher end, it is possible to find independent antiques consultants, who can help find pieces that are most likely to make money over time. However, there is no certain way of testing their credentials, so you still need to operate with care.
Independent bodies in the UK, which represents around half of Europe's antiques market, include the British Antique Dealers Association; in Europe, the Confédération Internationale des Négociants en Œuvres d'Art has 30 member associations from 20 countries and 5,000 of the world's leading dealers. These organisations work on a community basis – members must be recommended by other members, and reports are collected from others working in the field, which goes some way toward ensuring that members are reputable and reliable.
Antiques do not provide investment income or dividends, and there is always a risk that they may be damaged or destroyed.
However, it is difficult to come to the market as a novice and make money. The best dealers have built up knowledge over a lifetime. Antiques do not provide investment income or dividends, and there is always a risk they may be damaged or destroyed.
Diverse market
The antiques market is diverse, so if you are going it alone, it may be advisable to pick one specialist area and build up expertise. The area you choose will depend on practical considerations as well as budget. For a 'high-maintenance' piece, the right type of home is important. If you plan to invest in antique furniture, you need to like the way it looks and feels in your home. If you are more of a sleek modernist, antiques may appear incongruous.
The condition of an antique is of huge importance to its value; scratches and scrapes often turn out to be very expensive, and you need to be able to protect any item from potential harm. If you don't have the home or lifestyle for that, consider more portable options. Watches, for example, entail very simple storage requirements and can easily be passed on from generation to generation. Clocks and jewellery can also be valuable and are more easily stored than large vases, paintings or furniture.
You should also consider insurance. While thieves are more likely to be looking for iPads, jewellery and watches could be vulnerable to burglars, and the cost of premiums should be factored into your budget. There will also be buying and selling costs; antique dealers take a cut, as do consultants and auction houses. Online buying is cheaper, but comes with fewer guarantees of authenticity and higher risks of fraud.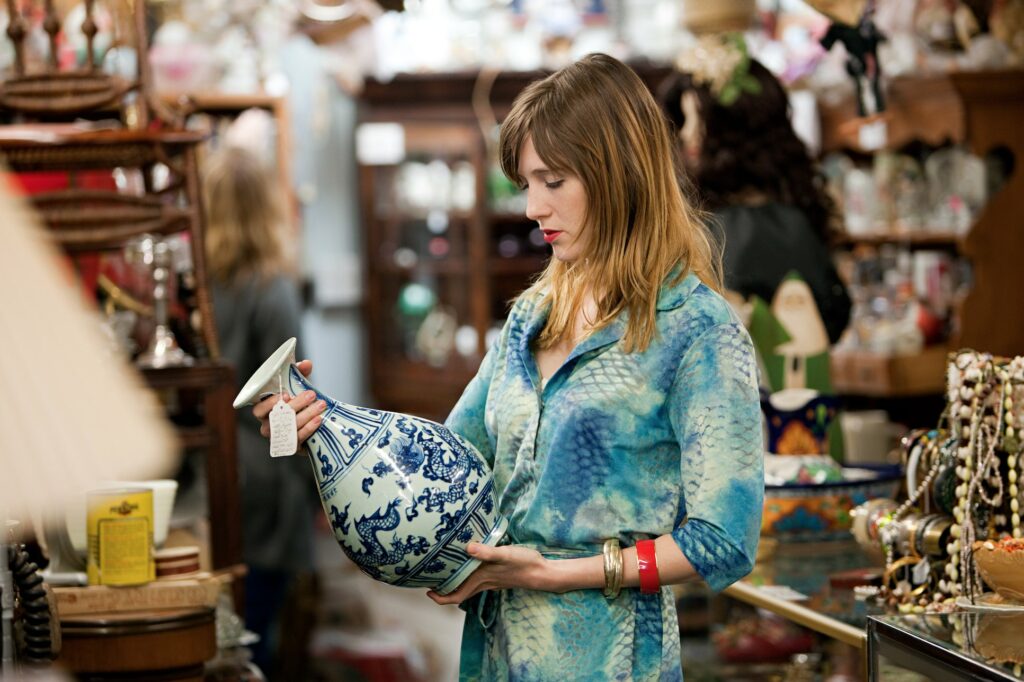 The antiques market has been slow to modernise, which means interested investors need to be alert when buying and selling. Finding a trusted dealer or reputable auction house can be a way to fill your home with beautiful objects that might ultimately make you money. Plus, you can be confident you are perfectly in tune with the recycling trend.