Ask the expert: The advantages of daily banking in Luxembourg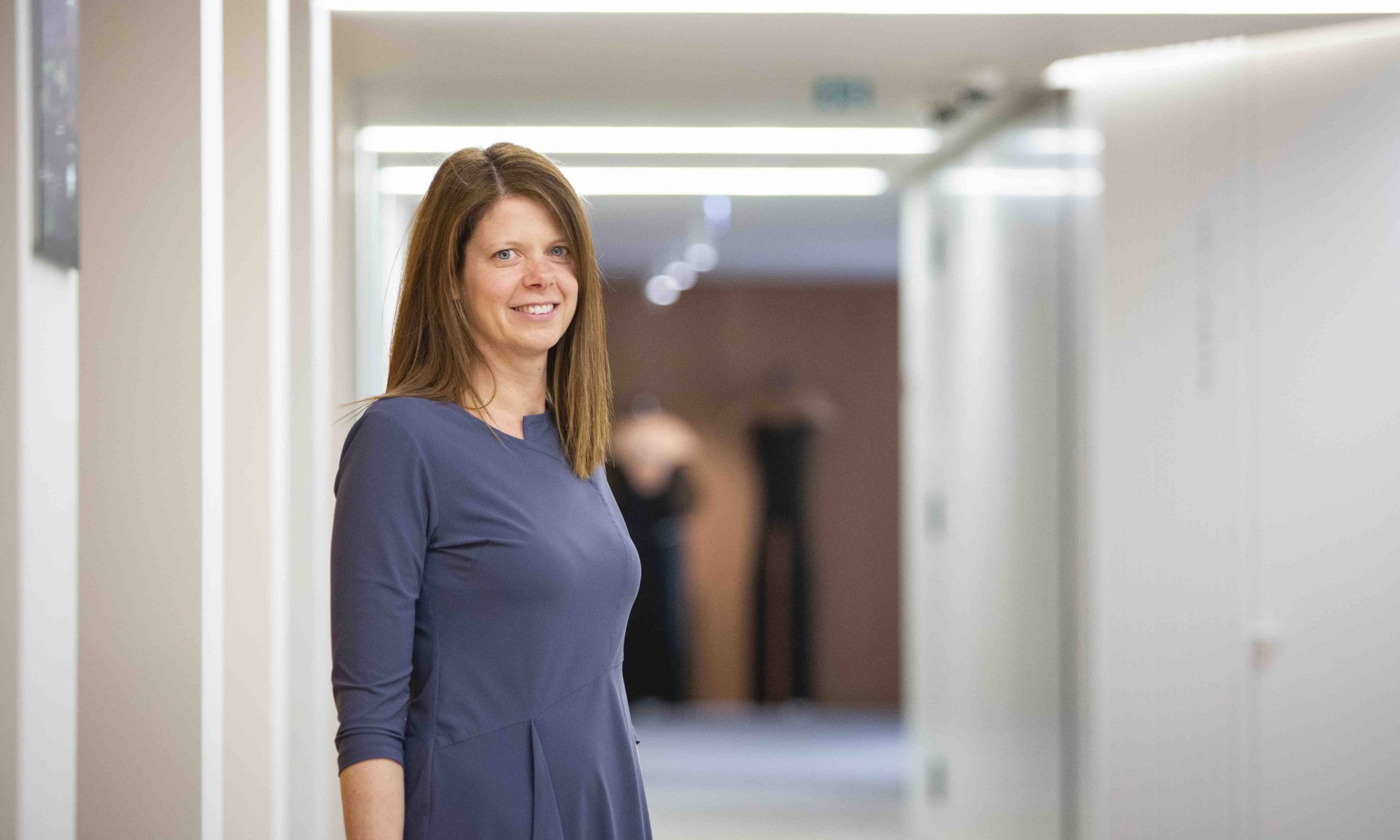 Whether they are cross-border workers or not, many of our neighbours in the Greater Region wonder about the possibility of opening a bank account in Luxembourg and the related benefits. If you are one of those people, myLIFE has clear answers to all of your questions. We went in search of an expert to find out more: Alessandra Simonelli, Head of Customer Journey at BIL.
It is widely believed that "having an account in Luxembourg" when you live abroad means you are "very wealthy", but it is high time we put this cliché to rest.
Indeed, it is a common misconception. Although certain specific financial institutions in Luxembourg only accept clients that have reached a certain asset threshold, mainstream Luxembourg banks do not require their clients to have a minimum amount of income or savings, below which any account applications would not be approved. Banks do not make this kind of distinction. On the contrary, they offer products suited to their clients' needs and profiles, ranging from free accounts to variable products costing between €2 and €10 per month.
Is it legal to have an account in Luxembourg if I am not a Luxembourg resident?
It all depends on your country of residence. If you live in an EU member state, it is completely legal for you to open an account in Luxembourg. However, certain countries, such as the United States, impose further restrictions on their residents in this regard. The matter must therefore be assessed on a case-by-case basis for people residing outside the EU.
That being said, anyone opening an account in Luxembourg is required to report it to the tax authorities of their country of residence for compliance purposes. Since the introduction of the automatic exchange of information, Luxembourg neither encourages nor allows any form of tax concealment or other practices of this type.
What specific features and benefits do Luxembourg banks have to offer? What about fees?
It would be hard to claim that X bank in Luxembourg offers greater benefits than Y bank elsewhere. Most of them offer similar services, although each bank obviously has its strengths and experts specialising in different fields.
Compared with banks in other countries, I would say that banks in Luxembourg offer highly competitive pricing and considerable expertise in terms of the financial products they offer to their clients. This is particularly true for cross-border workers who can take advantage of personalised tax and advisory solutions enabling them to reduce the rate of tax on their income in Luxembourg.
Nowadays, I believe that part of the Luxembourg banking sector's added value lies in digital innovation and the incorporation of solutions created by start-ups. Major Luxembourg banks, such as ours, offer a plethora of financial services, in-depth understanding of the market and expertise in tax obligations, and these are clear strengths.
Luxembourg banks offer tax products that enable cross-border workers to reduce their taxable base, allowing them to easily plan for their children's futures or paying for their education, for example.
For cross-border workers coming to work in Luxembourg every day, what is the appeal of opening an account in Luxembourg?
Let's think about this logically: first and foremost, there is a clear practical benefit to having an account in Luxembourg for cross-border workers. When you spend five days a week in a country, having a local bank there is an obvious advantage. Given that banks have a wide network of branches and opening hours to suit cross-border workers, it is quite simply more convenient for them on a day-to-day basis.
In addition, Luxembourg banking institutions offer tax products that enable cross-border workers to reduce their taxable base, allowing them to easily plan for their children's futures or paying for their education, for example. Finally, fees at banks in the Grand Duchy are sometimes more attractive than those in workers' countries of residence.
What should you keep mind when opening an account in Luxembourg, regardless of personal circumstances?
As mentioned at the start of our interview, it is important to ensure that all legal conditions in your country of residence are met before opening an account in Luxembourg. I am thinking about non-European residents in particular here.
Beyond the legal aspect, it is important to consider why you want to open an account in the Grand Duchy. For example, is it for your studies or for an internship, or because you work there? Be sure to choose the product that best suits your situation and best meets your needs. Even for simple solutions like current accounts, there are different levels of service available!
Digitisation has revolutionised the provision of services. How has it affected banking in Luxembourg?
Luxembourg banks have got fully behind the digitisation of services. All banks in the area have understood its importance for their clients and all the benefits that going digital would bring them on a daily basis.
Our clients no longer need to go anywhere to check their balance, transfer money or get a bank slip; they can perform these tasks quickly whenever they want, from their PC, smartphone or tablet. Payments can even be made via smartwatch. They can also communicate with their adviser in the app, saving a great deal of time. Certain banks have already made it possible to open accounts remotely by following a fully online process, and to receive an IBAN in a matter of minutes.
However, human intervention still plays a significant role in the banking sector. And this will continue to be the case going forward. Our clients appreciate the relationship of trust they can build with their adviser when visiting their branch. When undertaking major property projects or for wealth transfer issues, it is still essential to offer this advisory dimension.
Offering the best of digital and personal: that is the focus of the coming years.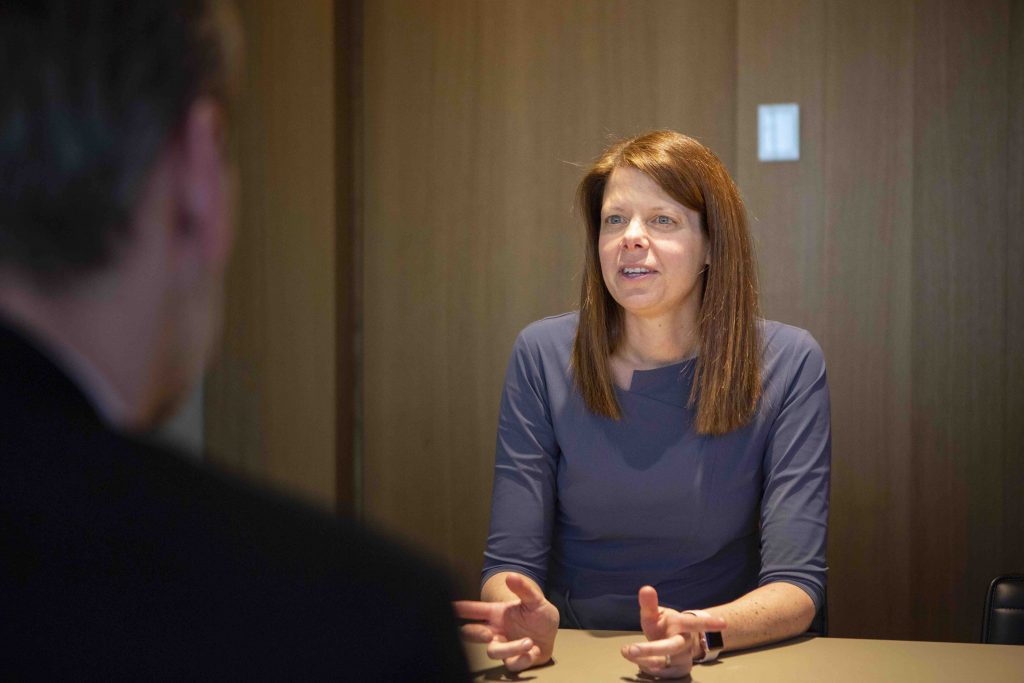 What solutions will banks in the Grand Duchy offer in future to set themselves apart? How will the sector evolve?
The Luxembourg banking sector is moving towards greater simplicity and fluidity for clients. The combination of the speed of digital and branch service quality is the clearest indicator of this. On the one hand, clients can download very practical budgeting apps and they can access all of their accounts anytime, anywhere from their smartphone or computer. On the other, they receive unrivalled in-branch service, and can forge a relationship of trust with an adviser who listens to their needs and can answer all of their questions. Offering the best of digital and personal: that is the focus of the coming years.