At $250,000 a bottle, is whisky a good investment?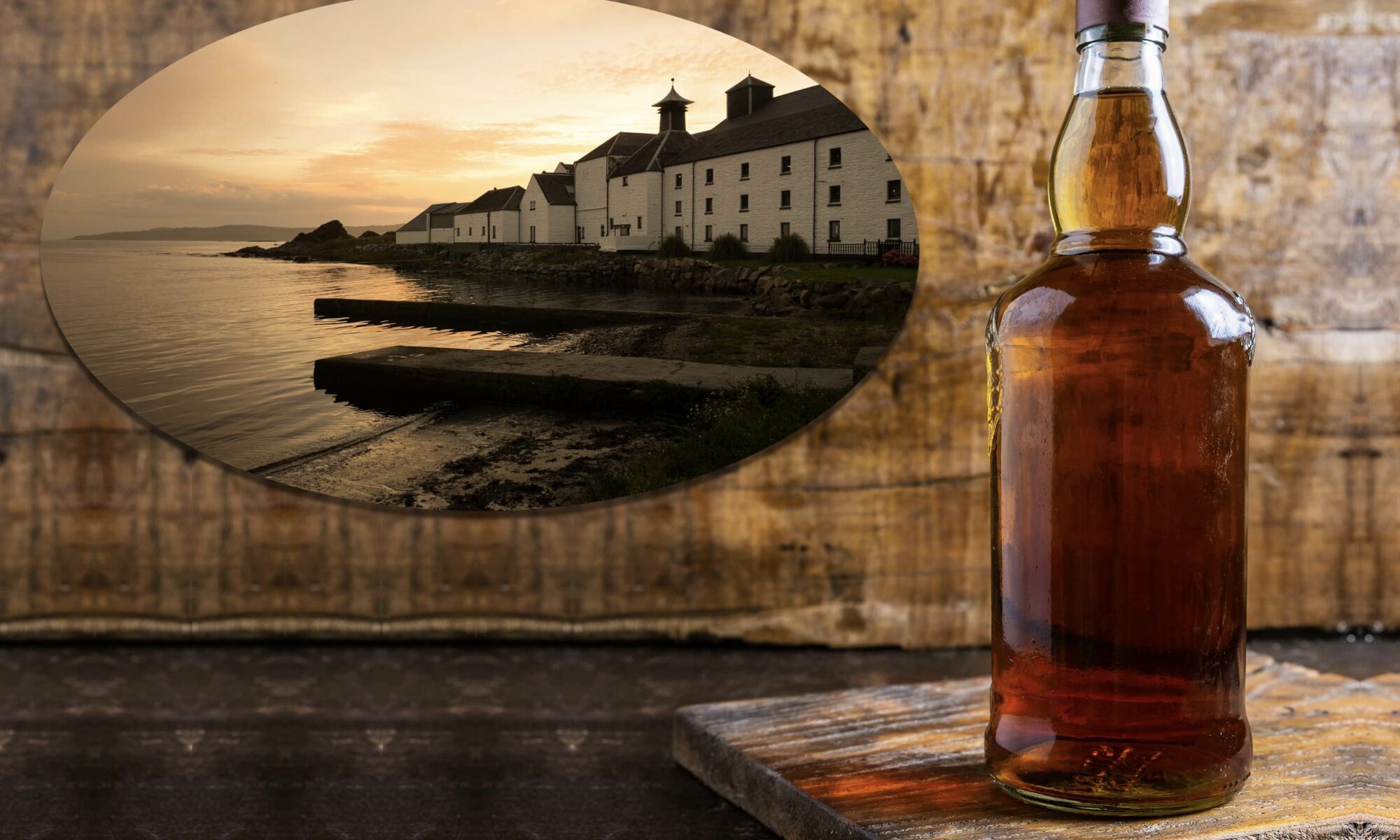 Whisky has been one of the more successful luxury goods investments in recent years, supported by growing recognition from connoisseurs around the world. Even if in unlikely circumstances it didn't work out as an investment, it should at least make for a good party.
Still, you might think twice before cracking open the very limited edition, single cask bottle of The Macallan sold at auction for $250,000, three times its top guide price, in February 2023. It could be the most expensive drink of your life at $10,000 per dram, more than five times its equivalent by weight in gold.
The highly-priced Macallan puts in the shade the Yamazaki 55, the oldest Japanese whisky ever to reach the market (in September 2021) and the most expensive with a price tag of $60,000. Just 100 bottles were made available, and they have subsequently changed hands at far higher prices.
Creating whisky is an art form every bit as intricate and sophisticated as making wine. The Yamazaki 55 blends three single malts – whiskies from a single distillery – distilled in the 1960s, each aged in different oak barrels and created by a different whisky master. Distillers each have their own style, flavour and following.
Outperforming equity portfolios
Such price tags won't raise eyebrows among those with experience of whisky markets. In October 2021, the Dalmore Decades, a selection of six single malt whiskies from six decades, fetched $1.1 million at a Sotheby's auction. Nevertheless, whisky remains a relatively small market. Though data sources differ, sales of rare Scotch whisky bottles were worth more than £90 million in 2022, according to Edinburgh-based corporate adviser Noble & Co.
Whisky has been a good investment over the past decade, sitting alongside Hermes handbags at the top of the Knight Frank Luxury Investment Index for at least a decade. Auction values indicate that the best whiskies have increased in value by 262% over the past five years, about double the return on a portfolio of global equities.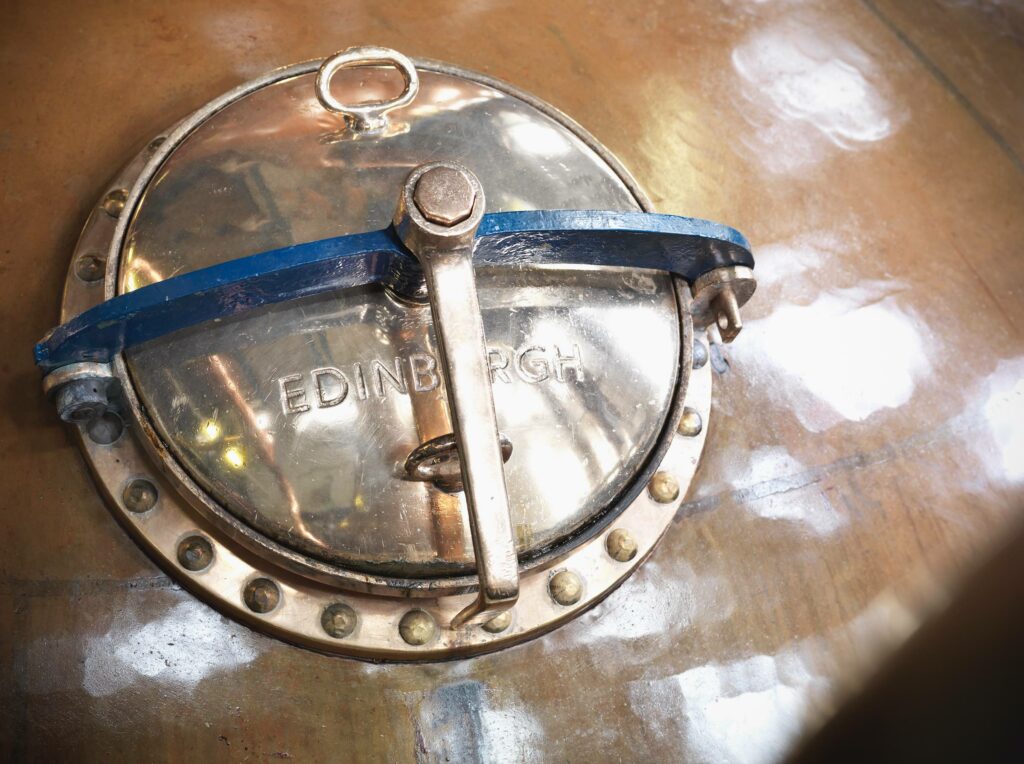 The Rare Whisky Icon 100 Index of the most sought-after auction-traded bottles was up just under 430% in the 10 years to February 2023.
The Knight Frank Rare Whisky Index gained just 3% in 2022 but its record over a decade is stellar by comparison with other non-mainstream luxury assets. Rare whisky bottles rose in value by an aggregate 373% over the decade to November 2022, more than double the gains of the nearest collectable asset category tracked by Knight Frank, luxury cars, up by 185% over 10 years. Whisky further outpaced wine and watches; the luxury goods index itself was up by a far-from-negligible 137%.
Demand from China
Other market analysts put the growth of the most valuable whisky assets even higher. The Rare Whisky Icon 100 Index of the most sought-after auction-traded bottles of rare whiskies was up by just under 430% between the beginning of 2013 and the end of February 2023, even after falling from more than 500% since mid-2022, according to Dunfermline-based data and analysis firm Rare Whisky 101.
The market has been supported by rising demand from developing countries in the Asia-Pacific region, particularly India and China. The value of direct exports from Scotland to China has grown from less than £10 million in the early 2000s to around £107 million in 2020. According to the Scotch Whisky Association, in 2022 China imported a total of £233m worth of Scotch whisky, up 18% from the previous year.
Such is the level of demand that in July 2021 an entire whisky distillery was shipped from Scotland to China, including 35 tonnes of equipment. Distillery equipment specialist Forsyths, from Rothes near Inverness, sent a team of five engineers to supervise assembly of the facility and has a team in Hong Kong to provide after-sales back-up and services.
There is no single benchmark for the wholesale pricing of whisky, which can make judging financial performance complicated. For example, there are times when cheaper whiskies do well and the market for the most expensive varieties dries up, and vice versa. In recent years an index of the 50 rarest whiskies has stagnated, while the price of (relatively) cheaper products held up well. In 2020 the trade in bottles priced at more than £5,000 fell by a quarter, while that of products going for less than £1,000 rose by more than 10%.
But rarity is a definite asset – especially distilleries that are no longer producing. An index of the very rare single malts produced by the Brora Distillery on the the Sutherland coast north of Inverness, which was closed for nearly four decades before multinational spirits group Diageo reopened it in 2019, rose almost sevenfold over the 10 years to the end of 2022.
Bottles or casks?
Most investors simply buy and sell individual bottles, which can be obtained through specialist dealers or at auction, but need to be stored correctly. Investors need to factor in a supplement of 15% to the cost of purchase for storage and auction fees. A note of caution is in order: the sector attracts a lot of scammers, and fake products or empty bottles are often advertised on the internet. Buying at auction provides purchasers with some protection.
Another option is to buy a cask, which can produce anywhere between 200 and 1,000 bottles. Their cost starts from about £5,000 but can stretch into the millions – a special cask of 1975 Ardbeg, owned by luxury goods group LVMH, was sold in 2022 for £16m – and casks can be bought through specialist whisky groups. Investors need to consider the cost of bottling the whisky, for which providers are available. In Scotland, being part of the UK, excise duty is normally payable when bottles are dispatched to their purchasers.
Alternatively, the cask can be sold on to other investors or to a buyer who wishes to bottle the whisky. Investors should normally expect to hold a cask for 20 to 30 years. There are greater risks but potentially higher rewards if the whisky matures well. It is worth noting that by law, Scotch whisky can be matured only in an excise warehouse in Scotland that has been verified by tax authority HM Revenue and Customs.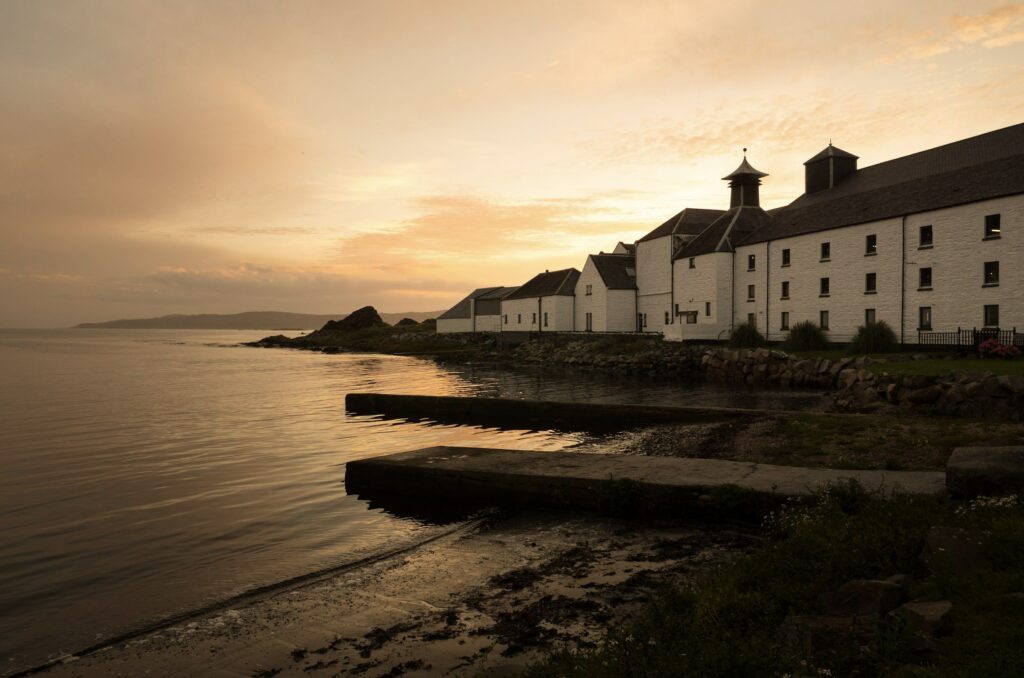 Scotland still has around 90% of the whisky market, so it's the best place for novice whisky investors to start exploring.
Scotland still has around 90% of the whisky market, so it's the best place for novice whisky investors to start exploring. It also has its share of bloggers, experts, tours and the Scotch Whisky Association, whose website provides details on the history of whisky and how it is made.
Experts warn that the boom could yet turn to bust, despite the strength of demand in Asia. There a question of capacity – during the 20th century the number of distilleries varied wildly, with facilities frequently mothballed at times of weak demand, and the number of active businesses falling from 159 at the beginning of the century to 93 at its end. But according to some estimates as many as 42 distilleries have opened since the turn of the century and as many as 60 more are planned.
Embracing sustainability
There is a growing sustainability movement in the Scotch whisky industry. The Scotch Whisky Association was the first UK food and drink trade body to partner with Race to Zero, the UN's campaign to promote carbon-reduction initiatives worldwide. The association has set a goal for the industry to become carbon neutral by 2040.
Some producers have already achieved that target. The Nc'nean Distillery (pronounced nuc-knee-un) at Morvern near the island of Mull in western Scotland has the carbon footprint of a single flight from the US to the UK for its entire operation, which it offsets by planting trees. The firm uses renewable energy and recycles all but 0.03% of its waste.
Nc'nean has also taken steps to ensure that its supply chain is carbon neutral and uses recycled glass in its packaging. This approach could be an important area of differentiation for whisky manufacturers as the global movement to curb carbon emissions gains ground. But that's not all – the distillery say its whisky has "notes of lemon curd, poached peaches, juicy apricots and spicy white pepper". It should help amateurs save the planet… with wisdom and moderation.