Business incubators: offering turnkey solutions for start-ups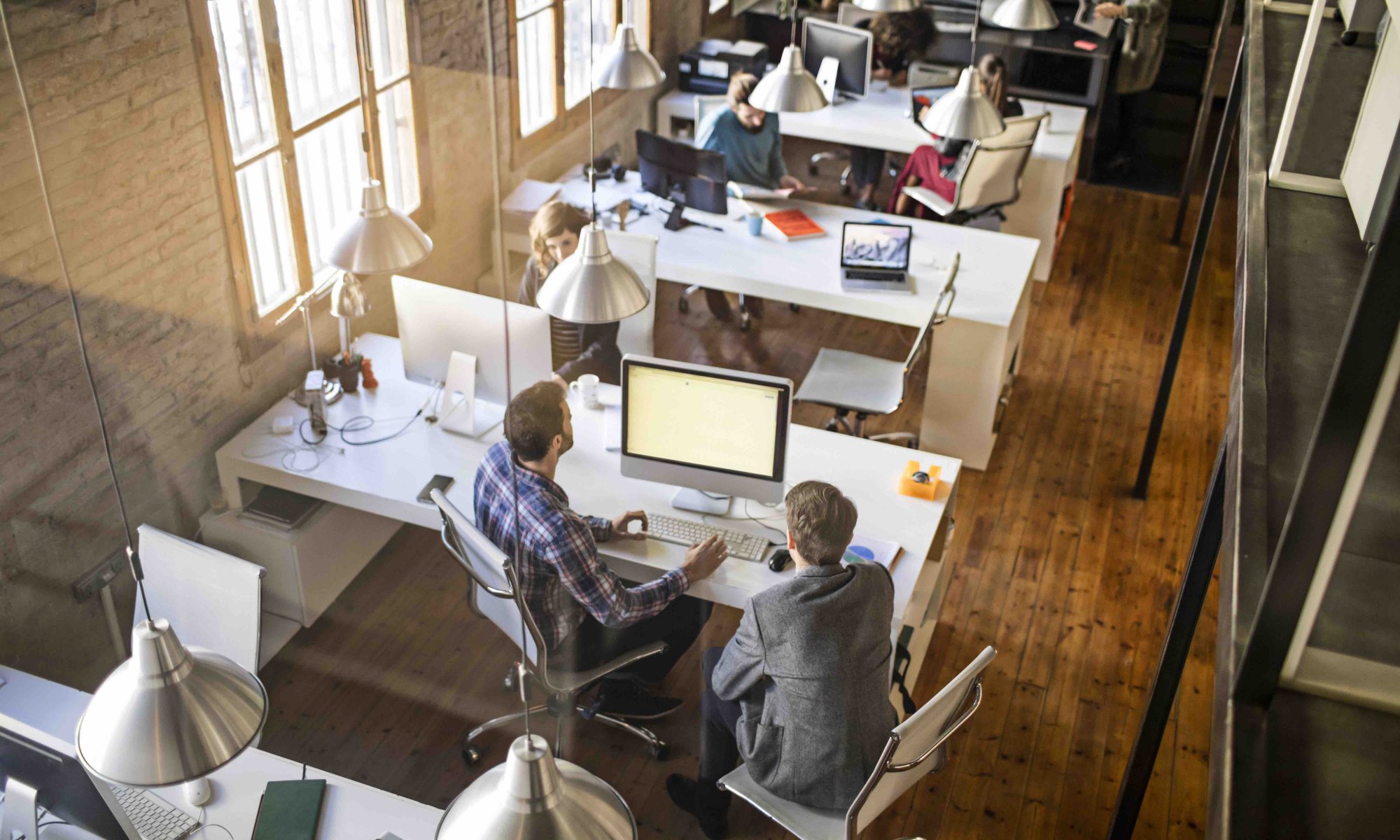 Do you have the heart of an entrepreneur? Are you bursting with ideas and willing to take the plunge to start your own business? Then you should know about business incubators! These institutions can be hugely beneficial to young entrepreneurs who are new on the market.
Luxembourg may have a favourable environment for start-ups, but new businesses can quickly find themselves overwhelmed by the multitude of questions they have to answer. Questions like: What financing do I have access to? Which legal form should I choose? How am I going to manage my accounts? Where should I set up my business? How can I attract my clientele? Etc.
Business incubators exist to help new start-ups, and they can be an indispensable form of support throughout your company's launch phase.
What is a business incubator?
An incubator is a support structure that provides assistance to young companies in the early stages of their development. The goal is to help them become established and self-sufficient by granting access to a range of services, resources and even knowledge (office space, financial or legal advice, equipment, mentoring, etc.).
Incubators can be public entities, i.e. created by government bodies (chambers of commerce, chambers of trade, etc.) or by research or teaching institutions looking to familiarise their students with entrepreneurship and help launch their projects. Incubators can also be private initiatives set up by large businesses, banks or investors.
What are the pros and cons of an incubator for young entrepreneurs?
Business incubators bring a number of real advantages for budding start-ups:
The project leader is supported by professionals from various fields (accountants, lawyers, etc.), experts from the entrepreneurial world and business founders, all of whom can offer valuable advice.
Incubators can provide technical resources and equipment (office space, internet connection, telephone, industrial tools, etc.).
You have the opportunity to meet capital providers or potential investors.
Being part of an incubator allows you to build a valuable network  of contacts (graphic designers, developers, entrepreneurs, etc.).
Business incubators provide a turnkey service, where all the useful facilities and tools you need to create a company are under one roof.
Given these benefits, it can be tempting for young entrepreneurs to turn to an incubator when just starting out. However, there are also disadvantages that you need to be aware of:
Incubators are often less willing to take on projects that are not innovative or "original".
They tend to focus on start-ups in the field of new technology or the environment. However, Luxembourg has two notable exceptions in the form of Technoport and InCub, which provide support for businesses in the industrial sector.
You won't be the incubator's only client, which means you will likely have to communicate or even work with other companies. Make sure no one steals your ideas!
Business incubators provide a turnkey service, where all the useful facilities and tools you need to create a company are under one roof. All you have to do is get in the door.
How can I join a business incubator?
In order to benefit from the advantages offered by an incubator throughout the start-up phase of your company (which can vary from a few months to several years), you'll often have to convince a panel that your business project is worthwhile.
To succeed, you'll need to know the incubator's entry criteria (sector of activity, target phase of development, etc.) and the admission procedure (application, pitch, etc.).
It's important to remember that incubators may offer their services in exchange for a fee or provide capital against shares in the companies they support.
What is the difference between a business incubator, a couveuse d'entreprise and a business accelerator?
It all comes down to timing. Each one operates at a different stage of the company's lifecycle, from creation to development.
Couveuses d'entreprise are pre-incubation facilities that offer training and advice in how to be an entrepreneur. Their main purpose is to test your business activity or project on a large scale before it's officially launched in order to determine its viability. You can then start looking for clients and legally sending invoices under the couveuse for a short time.
Then you have incubators, which deal with companies that have just been created and support them during the start-up phase by providing access to things like office space, equipment and advice.
Next come business accelerators, which work with existing companies that are already self-sufficient but need an extra boost. Their clients are usually companies that would benefit from mentoring, investors, business angels, venture capitalists, etc.
Incubators in Luxembourg
The number of incubators in Luxembourg has increased in recent years, and they support entrepreneurs from a range of different sectors. Let's have a look at some of the country's main players: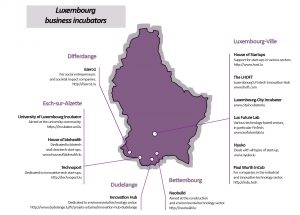 Image: myLIFE