Buying a property: better safe than sorry!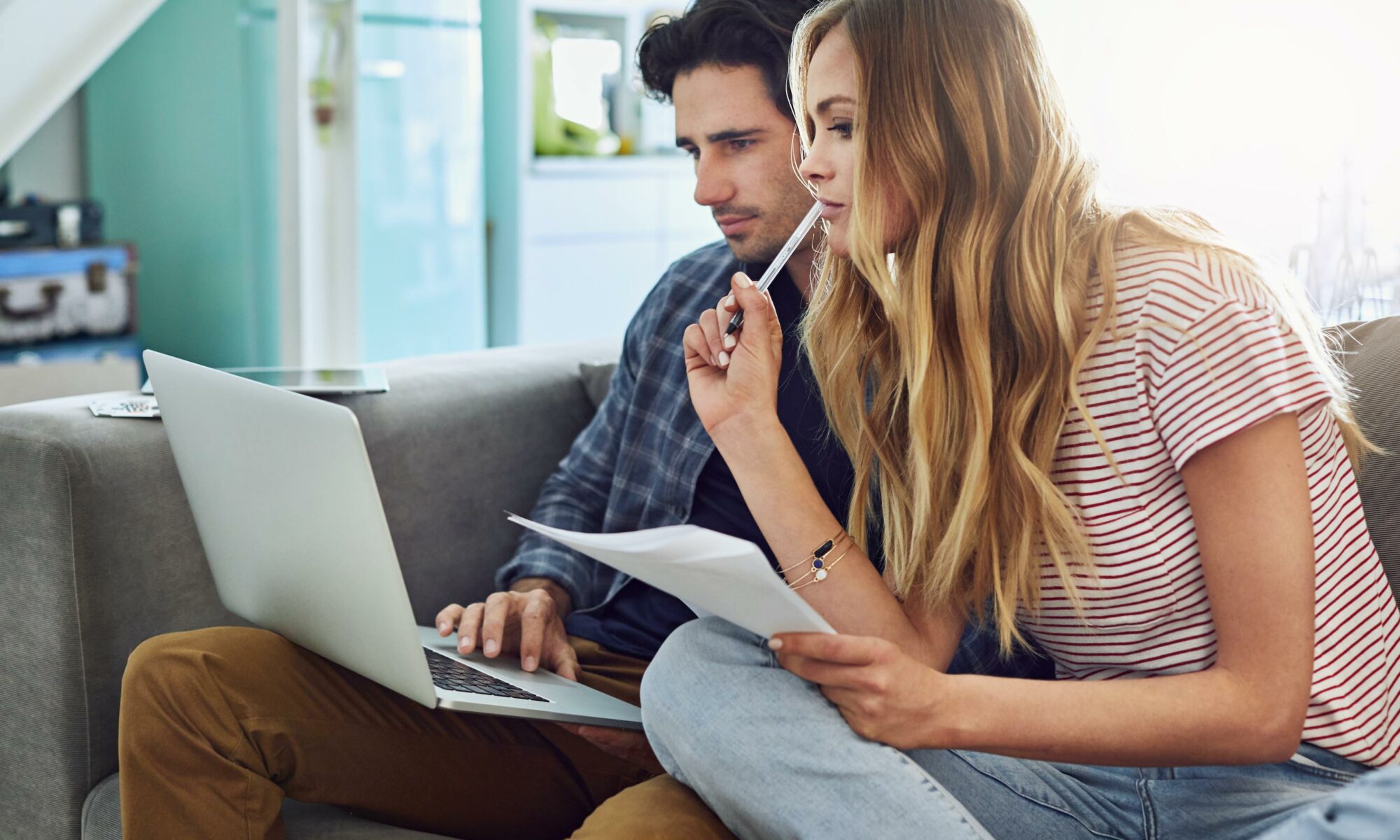 Ask the right questions beforehand to avoid nasty surprises later
What determines the value of a property and what should you consider when buying a house or an apartment? Both of these areas deserve a great deal of thought before investing, spending a lot of money and taking on long-term contractual and financial obligations. Buying a property is not something to be taken lightly.
Potential buyers often focus mainly on the property itself but the direct vicinity and the development potential of the surrounding area is very important. The ideal location, good, accessible infrastructure, and a nice neighbourhood all increase the value of a property. So, it's worth taking a closer look at the surroundings and what the plans for its development are.
Check out the surroundings
Before buying, find out from the local council what urban developments (building works and extensions) are planned for the locality and/or municipality. Depending on the nature of the plans, they may enhance or diminish the value of a property. For example, the construction of a motorway or a high-rise in close proximity would have an effect on quality of life and thus on the property value. The same goes for natural risks (risk of flooding, possibility of landslides, etc.) as well as noise pollution or air quality.
If you're buying a house or an apartment, you need to know your own plans for the future and, accordingly, what your needs are. With this in mind, it's worth taking a closer look at the availability of public transport, shops, schools, green spaces and parks nearby.
The type and level of rates may vary from place to place. It's worth finding out how much the property tax and council charges (charges for sewerage and waste disposal, etc.) are.
In the case of apartments, information about the residents' association is a must! Contact the secretary of the association to view the minutes of its meetings (ideally for the last three years). This will give precise details of the work that has been done but, most of all, also about work that remains to be done. Major building works (façade, heating, roof, etc.), which are expensive and can involve unforeseen costs, can make or break any deal.
Go over the property with a fine-tooth comb
Now, moving on to the property itself. Whether house or apartment, a few details are essential for you to be able to verify that the property is in good condition. Ideally, view the property at different times of the day. This is the only way to get a complete picture. Viewing the property at different times makes it easier to check the pros and cons of the location (i.e. sound insulation and volume of traffic) and to explore the neighbourhood.
It is vital to view the basement, attic and garage as well, as they can often be a source of hidden defects.
Of course, when viewing, you should first of all look at the general condition of the property. This includes the exterior (roof, common areas, site, etc.) and the interior (floors, ceilings, walls, windows, plumbing, heat and sound insulation, presence of damp, orientation, etc.). It is vital to view the basement, attic and garage as well, as they can often be a source of hidden defects.
You can find out a great deal of useful information at a viewing. For example, ask the vendor when the property was built, whether anything has been replaced (such as roof, windows or water heater), about maintenance contracts (septic tank) and other damage. Getting invoices or documentation for the above is most helpful. It is definitely worth asking for solid, verifiable evidence when buying a property.
In Luxembourg, Germany, Belgium and France, the vendor is obliged to provide the buyer with an energy rating certificate, which indicates the building's energy consumption and greenhouse gas emissions. These documents contain valuable information about the kind and age of building materials used and thus about additional expenditure down the line. Other required information includes monthly and annual consumption data for heating, gas and electricity.
In the case of a house, you should also ascertain whether planning permission was obtained for additions and outbuildings (garage, porch, pool, extensions, etc.). Documentation is a must. One should also find out whether works may be carried out on your prospective home or on the site, and if so what kind. It would be a pity to buy a house on a large site and not be able to build the pool you've always dreamed of. In the case of a detached house, you can contact the council directly in relation to this.
Where exactly are the boundaries of your property according to the land registry map? Who owns the wall separating your site from your neighbour's? Is there an easement (neighbour's right of way; window rights (not to block, darken or obstruct any window) etc.)? All these issues should be discussed before buying. If anything needs to be clarified, it's definitely worth checking and double-checking with the vendor or estate agent.
The most important thing is to obtain as much information as possible and leave no questions unanswered.
Help from an expert
If you would like to play it safe, you can bring a real estate expert along with you to the viewing to help identify problems or hidden defects. The most important thing is to obtain as much information as possible and leave no questions unanswered. It is very helpful to have an extensive checklist with the main questions and answers. That's how to avoid nasty surprises after close of sale.
Good luck!