Car maintenance in Luxembourg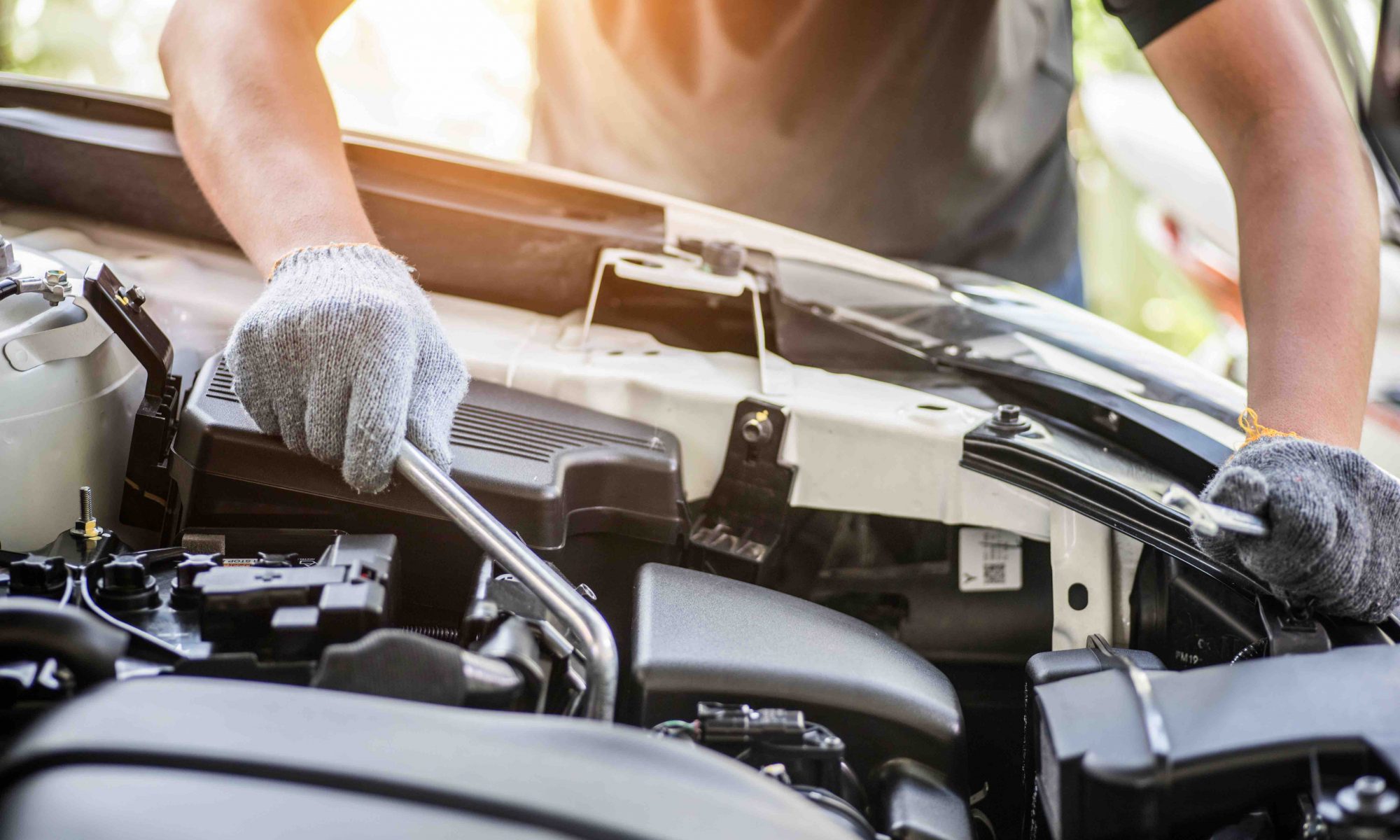 To protect yourself and the financial investment your car represents, it's a good idea to make car maintenance a priority on a regular basis. After all, some well-planned spending now could save you from a nasty surprise down the road. From washing your car to changing the tyres, services and technical inspections, myLIFE will point you in the right direction so that you can keep your car in perfect working order.
Washing your car
Without going to the extreme of polishing your car for hours every Sunday, it's important to keep your car clean both inside and out. Above all, it's nicer for you and your passengers to travel in a clean car. It's also easier and cheaper to give it a quick once-over with a brush on a regular basis than it is to scrub a vehicle that has been neglected for a long time. Lastly, when you come to sell it on, it will be easier to find a buyer for a well-kept car. Even if it runs perfectly well, nobody wants to own a car that is a bit off-putting to look at.
You can wash your car yourself with a sponge, a bucket of water, a few cleaning products you can find in the supermarket and some elbow grease. A quicker but more expensive option in Luxembourg is the typical car washes that are often located next to petrol stations. There are two different types: the ones with automatic rollers, where you don't need to lift a finger, and the ones where you have to do the scrubbing yourself. The second option is more of a workout, but it tends to be cheaper.
Lastly, you could hand your vehicle over to a company that specialises in washing cars. These companies sometimes come to your home or take it upon themselves to pick up your car and bring it back squeaky clean. This is obviously the most costly option, but the results are generally worth the investment. Your vehicle will come back looking almost as good as new. This is a route you should seriously consider, particularly if you're looking to resell your vehicle or your lease agreement is coming to an end.
Luxembourg law requires all drivers to use suitable tyres in wintry conditions.
Winter at full throttle
Luxembourg law requires all drivers to use suitable tyres in wintry conditions. In other words, as soon as the roads are snowy or icy, or such conditions are forecast, you must put winter tyres on your car. For more information, visit the police website. It's worth bearing in mind that the penalty for non-compliance is a fine of EUR 74.
Routine servicing
For the most part, modern cars come with a built-in computer that tells you when your car is due for a service. When the relevant signal lights up, it's time to make an appointment at a garage. Services are strongly recommended, even if everything seems to be in order. Stay on the ball, and don't stall when it comes to handing your car over to an expert technician.
If your vehicle doesn't come with such reminders, all you need to do is take a quick look at the service log provided by the seller when you bought the car – you'll find all the information you need there. Obviously, it's quoted as specific mileages rather than as dates. Depending on the manufacturer and the model, services could be due after 10,000, 30,000 or 70,000 kilometres.
Routine services often include things like oil changes, filter and air con maintenance, and tyre and brake checks. The technicians will also assess the general condition of your vehicle and flag any flaws that may come up. The price of having your car serviced may vary. Remember that you should always ask for a quote before any maintenance work begins.
[…] the brand new Fédération des distributeurs automobiles et de la mobilité (Fedamo) has made training one of its top priorities.
You have two options for services: you can go to a garage run by the manufacturer of your car or you can visit a private general garage that is not affiliated with any particular manufacturer. It is often cheaper to have your car serviced at a private garage. However, when it comes to selling your vehicle on, a service log signed by an official garage run by the manufacturer of the car is generally more attractive to a prospective buyer. This makes sense because technicians who are affiliated with the network of your car's manufacturer have in-depth knowledge of the models they sell. It's a way to reassure the next owner of the car that you are selling them a reliable vehicle. However, we should note that the new Fédération des distributeurs automobiles et de la mobilité (federation of automobile dealerships and mobility – Fedamo), formed in a merger between ADAL and Fegarlux, has made training one of its top priorities. That should set your mind at ease when you hand over your vehicle to a Fedamo member.
These considerations are just as important for regular services as they are for unexpected issues. It's up to you to make sure you choose the right person to carry out repairs.
Lastly, we should note that services should theoretically be included in operational leases provided by your employer based on your seniority or role. If your leasing package covers services, you won't need to pay anything to have your car inspected.
It's also worth bearing in mind that taking care of your car is a way to ensure that a lease actually pays off financially. Any visible or mechanical flaws will prove costly when you return your vehicle.
Technical inspections in Luxembourg
All motor vehicles licensed or driven in Luxembourg must undergo regular technical inspections carried out by one of the accredited organisations: the Société nationale de contrôle technique (SNCT) and its partner garages. Please bear in mind that charges apply for these mandatory inspections.
If you own a classic car, i.e. one made or licenced over 30 years ago, you'll have to take it for a technical inspection every two years. Vehicles made before 1950 are not required to undergo technical inspections. Full information on technical inspections and the documents you'll need to provide can be viewed on the SNCT website.
"You'll go far if you take care of your car." If you follow the schedule set out above, your car will have a longer lifespan and you'll benefit from greater security. Also, if you like changing cars regularly, it will be quicker and easier to resell a car with an up-to-date service record. As you know, conscientiousness and consistency are key.