Co-living: a way of living together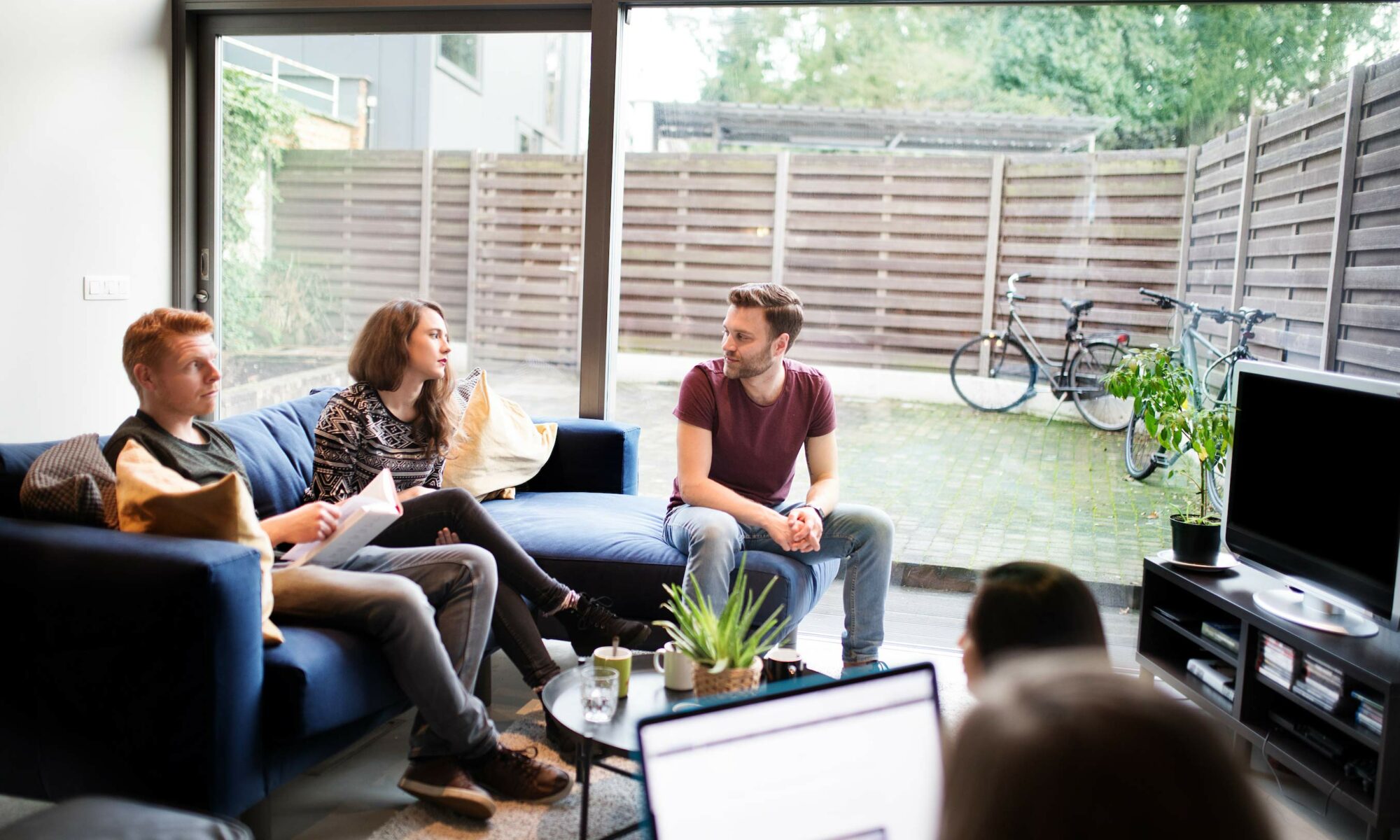 If, like many others, you are looking to rent an apartment in Luxembourg, the cost of renting may perhaps leave you feeling deflated. If you don't have the means to live alone and like the idea of communal living, then there are other options available, such as a flat share or co-living. This concept is increasingly gaining traction in Europe, but it is still a relatively new phenomenon in Luxembourg.
Berlin, Munich, Amsterdam, Rotterdam and even Paris: co-living is seeing a surge in popularity in Europe's major cities. There are currently 23,000 co-living beds in Europe, either currently in use or in the pipeline. Although it is still early days for this arrangement in Luxembourg, it is an interesting idea and could be the answer some renters – particularly the younger generation – have been looking for.
In some cases, tenants also have access to a gym, library, co-working area or a cinema, as well as an array of services.
Isn't co-living the same as flat sharing?
Is co-living another word for flat sharing? Absolutely not. The latter is a way accessing lower-cost housing by sharing the cost of renting a multiple occupancy home; co-living offers this and more. This concept doesn't only apply to housing; it also encompasses communal areas and facilities. Many expenses, such as energy, internet, TV and mobile subscriptions are generally included in the rent. In some cases, tenants also have access to a gym, library, co-working area and cinema, as well as a laundry room, concierge service, personal trainer and vehicle rental. The aim is to make life easier by putting everything tenants need in one place and taking the administrative burden out of renting, such as sorting out utilities subscriptions.
The community and social aspects are also very important. In some co-living properties, residents can attend workshops, cooking classes, barbecues or joint projects organised by on-site community managers, which spark conversation and help residents get to know one another.
This also differs from "co-housing", which consists of a group of small private units or houses sharing one or more communal areas, such as a kitchen or dining room. In this case, the residents organise and manage the community themselves.
All-inclusive renting
Co-living is a more expensive option than flat sharing because of the number of luxury services on offer and its all-inclusive nature. Is that likely to put off potential renters? Apparently not! They are prepared to pay more to access the various benefits and the idea of community living, even if it comes at the expense of having a spacious bedroom (rooms are generally between 10 and 15 m2, or up to 20 m2 if they come with an en-suite). This standalone property product has been a roaring success: the average property of this type is large enough to accommodate 250 beds.
Co-living aims to adapt to changing lifestyles and mobility. It is a particular draw for millennials, who study abroad or are just embarking on their careers.
Who is co-living suited to?
While it is still mostly a little-known idea, co-living aims to adapt to changing lifestyles and mobility. It is a particular draw for millennials, who are used to studying abroad or are just embarking on their careers. It also attracts expat workers with temporary contracts. Many of them prefer this solution because they may only be in a given location for a matter of weeks or months. They appreciate the option to rent somewhere that is ready for use and fully furnished so that they can avoid the usual tedious admin tasks associated with new tenancies (signing up to an internet package, choosing an energy provider, etc.). At the same time, they can meet new people and quickly establish a social life.
Yet to take off in Luxembourg
Like other capital cities, Luxembourg is not without its problems: huge appeal, city-centre concentration of business and, above all, a shortage of housing. It is an ideal candidate for the co-living concept given the higher number of foreign workers and interns it attracts, the high rental costs and the barriers to finding housing, including for short-term lets. And yet, the concept, which would allow a densification of homes, has yet to take off in the country. The obstacles are of a regulatory (rental contract term) or fiscal (tax domicile) nature or related to town planning.
The country's first co-living offering will soon be opening its doors. Construction on the Gravity building in Differdange began this year. It is a mixed-use building comprising 120 co-living units spread over 8,000 m2 with shared access to kitchens, lounges and leisure facilities.
An attractive investment
For investors and owners, co-living is also an attractive and, above all, profitable option. Indeed, demand for this type of housing continues to grow and often outstrips supply. Even if only for short-term stays, landlords rarely struggle to find new renters eager to sign on the dotted line without too much negotiation over rents.
As an alternative to traditional flat sharing, co-living offers residents an all-inclusive solution comprising high-quality services. The aim is to make life easier for tenants while creating a sense of community spirit.