Fine wine – a relaxing option for investors' portfolios?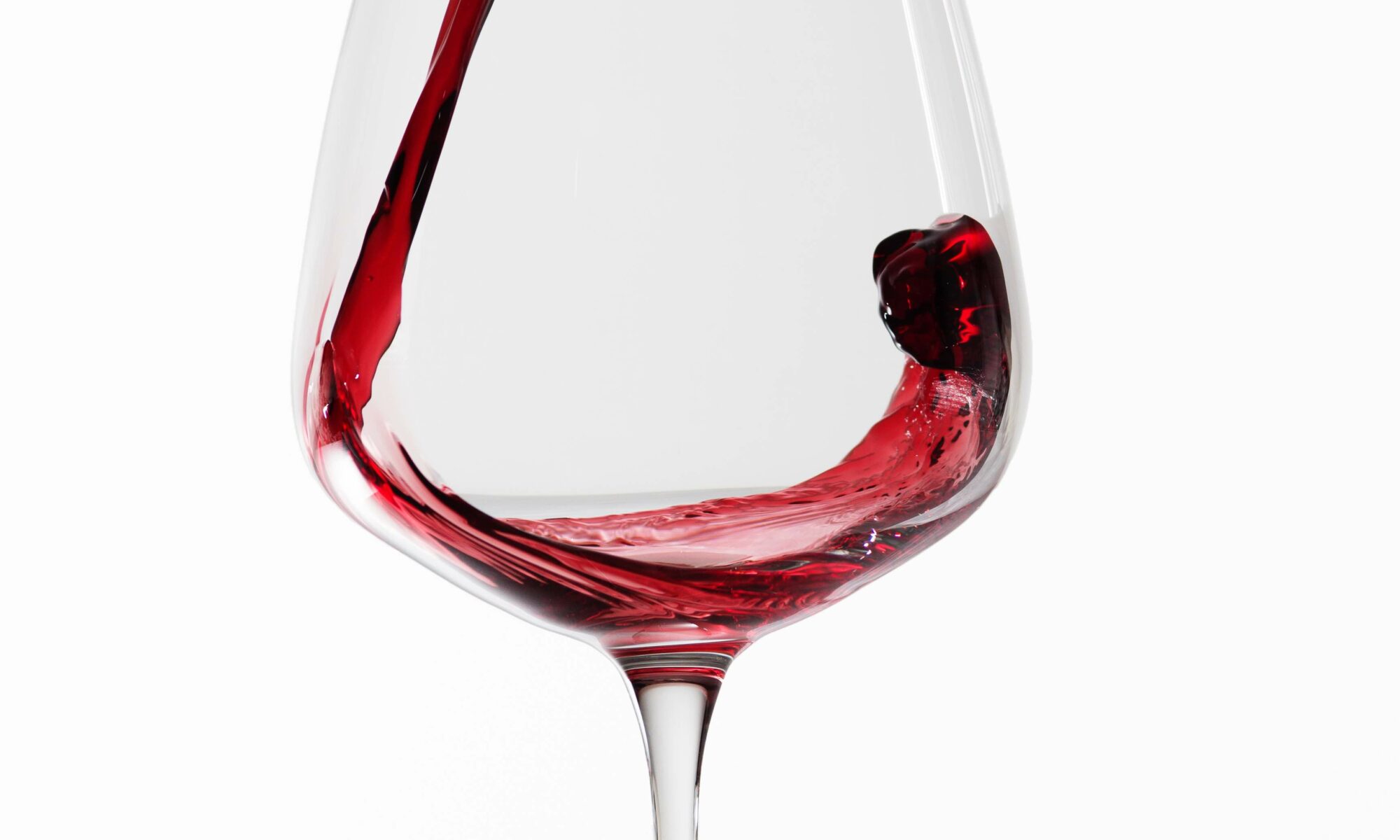 Wine has been an important source of solace for many people during the pandemic and subsequent economic turbulence, but could it also have had a soothing effect on your investment portfolio?
While demand from restaurants dropped during the Covid-19 pandemic, many wine buyers reported growing interest from private investors. Not only did they have more time on their hands to research different options, but wine also offered a certain comfort factor. If the investment didn't work out, at least they could drink it – something a share portfolio cannot offer.
In recent years wine has proved welcome ballast for portfolios while the price of traditional securities has gyrated. The main benchmark for wine investment, the Liv-ex Fine Wine 100 index, which reflects price changes for 100 of the most sought-after fine wines on the secondary market, dropped by just 1.1% at the onset of the pandemic in February and March 2020 while equity markets plummeted, albeit temporarily.
Wine investment continued to outperform mainstream equity indices in 2022 as share and bond prices were depressed by a surge in inflation, higher interest rates and slowing economic growth. The Liv-ex Fine Wine 100 index rose by 7.1% in sterling terms over the first 11 months of year, according to the wine marketplace.
This is not just the result of an exceptionally volatile market environment in recent years. Wine has historically offered good diversification characteristics against equity and bond markets, and proved a solid investment over the long term; the Liv-ex Fine Wine 100 index was up 32.4% over the five years to the end of January 2023, while the broader Liv-ex Fine Wine 1000 benchmark was 43.9% higher. While this doesn't beat all standard stock market index funds – the S&P 500 was 47.6% up from five years earlier, but the STOXX Europe 600 rose by just 21.6% and the FTSE 100 by 10.4% – the wine benchmark stands out for its consistency.
Emerging market demand
Wine investment mostly focuses on the great vineyards of Bordeaux, Burgundy and some regions of northern Italy, where bottles can cost thousands of euros. For investors that pick the right region, the returns have been even higher: Bordeaux has been lacklustre in recent years with just 18.3% growth over five years, outpaced by Burgundy (up 105.6%), Champagne (88.5%), Italy (up 46.2%) – and also California (43.0%).
Pricing is driven by demand, but also supply considerations, weather conditions and the overall health of the global economy.
Wine prices are influenced by a variety of factors. In recent years, demand from emerging market purchasers, especially China, has been important, but pricing is also driven by supply considerations, weather conditions and the overall health of the global economy. However, in recent years – and especially during the pandemic – Chinese imports have dipped. According to the country's customs authority, the total value of imported wine in 2022 was CNY9.6bn ($1.4bn), down 12.5% from the previous year and representing a fourth consecutive annual decline. Wine exporters hope the trend will be reversed as China's economy opens up again after the lifting of Covid-19 restrictions.
Influential reviewers also make a difference. By far the most powerful wine critic is Robert Parker Jr, whose Wine Advocate newsletter has around 50,000 subscribers. While he has handed over the reviews for other regions to colleagues, Parker continues to provide his own scores for Bordeaux and Rhône wines.
The Parker 100-point scale that he devised has a measurable effect on wine pricing. James Suckling, Neal Martin, Tim Atkin and Jancis Robinson are other well-respected experts whose opinions can move prices.
Benefits and drawbacks of direct investment
The main advantage of making direct investment in wine is clear – it can be drunk – but there are significant drawbacks, too. The entry point for a novice investor can be very high, with prices of up to €6,000 for just a single bottle of the Bordeaux 1990 Le Pin Pomerol.
Investors need to accept the risk that one or more bottles could be corked, and the wine needs to be stored properly to retain its value. They should also take into account the state of the secondary market; it is not like a stock market investment where there will almost always be a market-maker or a ready buyer.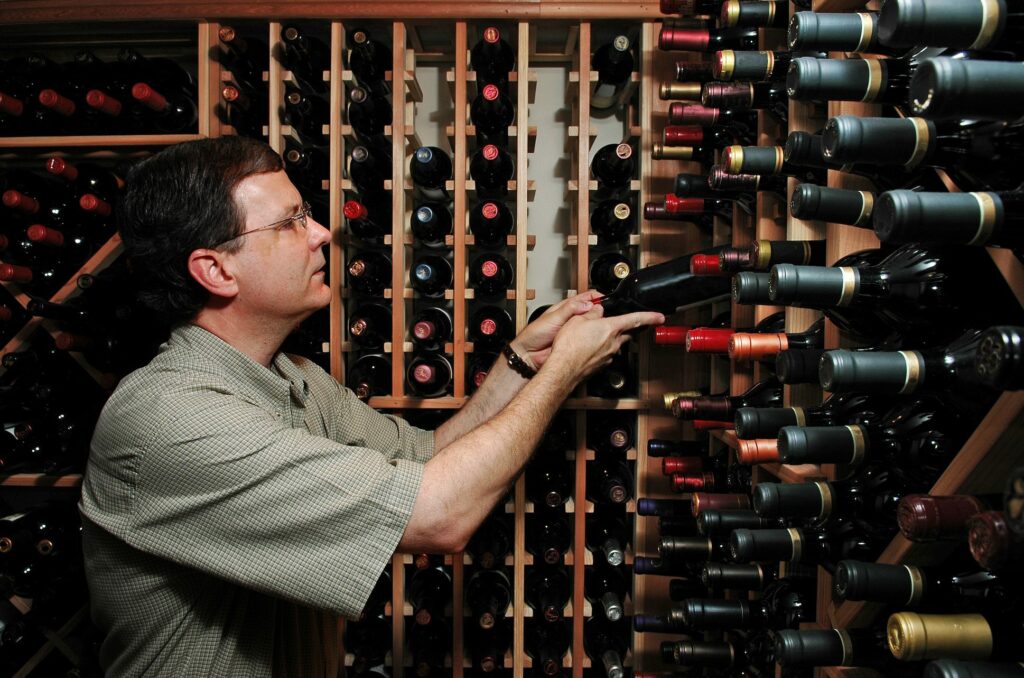 It needs to be stored properly to retain its value.
Wine brokers can help, but investors need to build a relationship over time. Brokers can help with storage (for a price) and can help investors navigate the secondary market if they need to sell. Some wine brokers have set up platforms that facilitate the buying and selling of wine. However, it is better to do the research first; the cost of not doing so can be high.
There are also crowdfunding platforms that seek to match investors and entrepreneurs, including vintners, who are looking to attract financing. The entry point tends to be lower and investors will often be repaid in wine delivered straight to their door over a number of years. It is unlikely to make a fortune, but it can be an interesting option.
Buying en primeur is another option to buy wine at a lower starting price. Investors buy the wine when it is young and take the risk on whether it will turn out to be a highly rated and sought-after vintage. En primeur wine is usually cheaper than the future price of the wine on the open market, and certain vineyards may only sell wine this way.
The importance of liquidity
Investors can also invest through a wine fund, which can offer a (relatively) liquid and inexpensive method to capitalise on rising wine prices, as well as offering better diversification. Fund investors may be able to look at wine markets more objectively than wine experts; rather than considering the brilliance of the wine, they will be judging its liquidity, the ultimate market demand and current price.
However, investment structures can be complex; an investor may not be entitled to the wine held by the fund if the investment goes wrong. A cautionary tale is Nobles Crus, a wine fund domiciled in Luxembourg, which was suspended in 2013 after media reports suggested its valuations were inflated. This prompted a surge in redemption requests that highlighted the restricted liquidity of its stocks and left investors' money trapped for years. The controversy focused attention on the valuation methodologies used by fund managers, which have been more cautious since.
Fine wine has delivered solid returns for investors in recent years and may have appeal as a diversifying asset at a time when equity and bond markets remain volatile. However, it's not enough to have a good appreciation of wine; to be successful, investors need an understanding of wine markets as well, and except for a few, expert professional advice.
Wine has historically offered good diversification characteristics against equity and bond markets, and proved a solid investment over the long term.