How much should you budget to take care of your pet?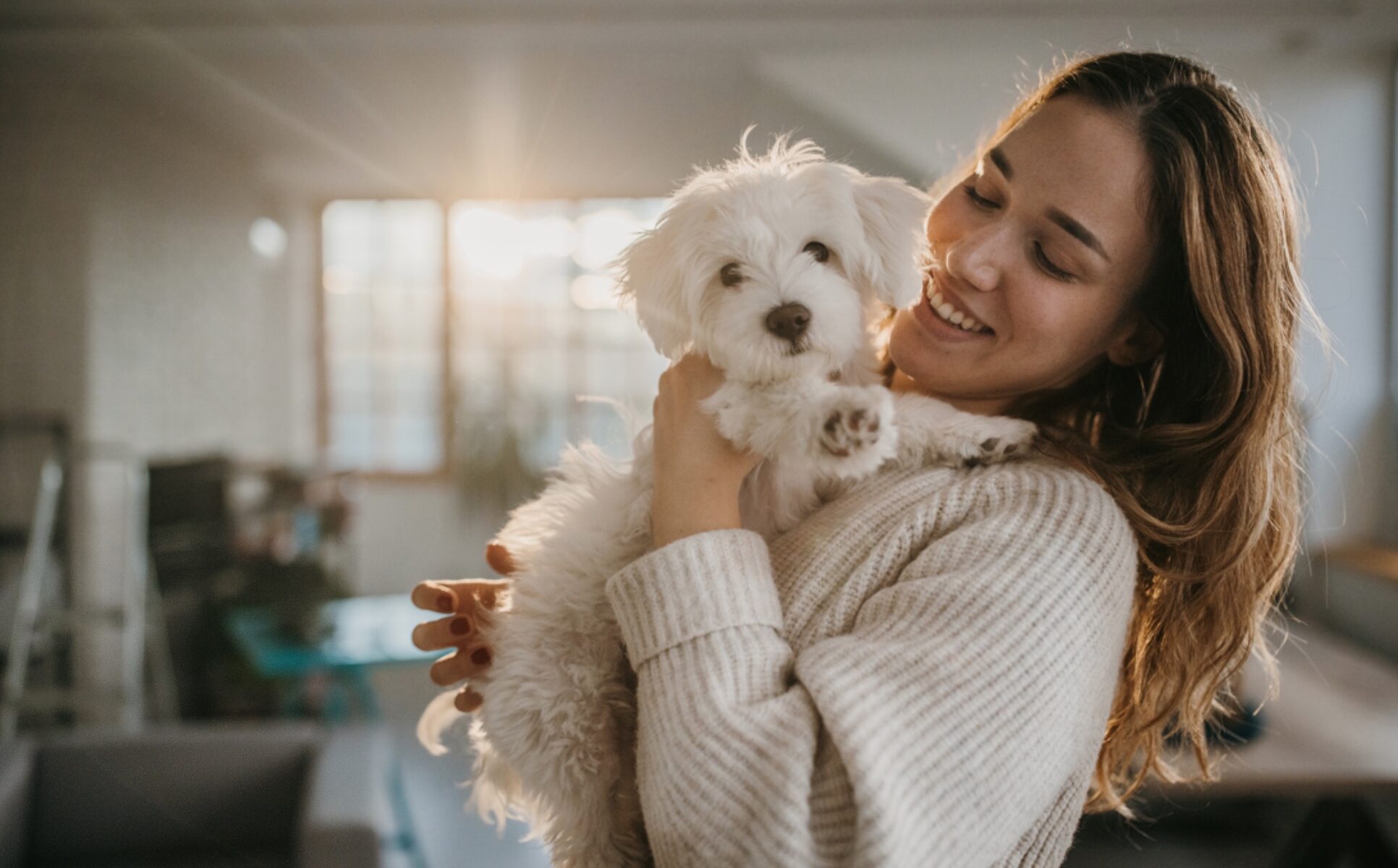 You've decided to get a pet – congratulations! You can look forward to fun, games and cuddles with your faithful friend. But the decision to adopt a pet should not be taken lightly, there are costs involved. myLIFE looks at the different types of expenses you should plan for and provides a few tips on optimising your budget.
Welcoming a cat or dog into your home is a moral commitment to look after and take care of your pet for the rest of its life. The type of animal you choose will determine your budget. Food, toys and vet bills, what costs* should you plan for?
Buying an animal
It's hard to estimate the purchase price for a dog or cat. It will mainly depend on the breed you choose and where you buy from. Pedigree animals cost more than mixed breeds. Buying an animal from a professional breeder will inevitably cost more. It's also worth bearing in mind that it's often more expensive to adopt a puppy than an adult dog.
Adopting a cat from an animal shelter will cost over a hundred euros, whilst the price of a pedigree dog from a breeder will range between EUR 500 and EUR 2,000.
→ It's cheaper to adopt your pet from an animal shelter or charity. In principle, fees range from EUR 100 to EUR 350 for a cat or dog and generally include identification, sterilisation and vaccination.
Administration fees:
In Luxembourg, you must have your dog or cat identified by microchip by the age of four months. Dog owners also have to comply with a number of legal obligations : you must declare you dog to your municipality, pay an annual tax of at least EUR 10 (the amount varies from one municipality to another), follow dog training classes for breeds that are considered dangerous with specific handler training, etc. You will also have to take out third-party liability insurance to cover any damage your animal may cause.
It may be useful to take out health insurance for your dog or cat. This will cover part of your animal's medical costs.
Healthcare expenses
Your four-legged friend will need some healthcare treatment. This mainly means regular check-ups with the vet. You should budget for one or two visits per year at a cost of EUR 35 to EUR 50 per visit.
Some costs are essential to keep your animal in good health: vaccination against rabies and contagious diseases, boosters, anti-parasite treatments, de-worming, etc. You should budget for a minimum of around EUR 100 per year. If you decide to have your animal neutered (this is compulsory for cats in Luxembourg, subject to some exceptions), this will cost between EUR 80 and EUR 300 for a cat and between EUR 150 and EUR 500 for a dog.
→ If your pet falls ill or has an accident, the related healthcare costs can mount up quickly. To avoid getting into financial difficulties, it may be useful to take out health insurance for your dog or cat. This will cover part of your animal's medical costs.
Pet food
The amount of food consumed by your animal will depend on size and physical activity levels – a Chihuahua eats less than a Great Dane! It's important to choose high-quality food if you want your furry friend to stay in good health. Between dry food, wet food and treats, you should budget for EUR 20 to EUR 100 per month for a dog, and EUR 20 to EUR 40 a month for a cat. It will probably be more expensive if you prepare the meals yourself.
→ To reduce the cost without sacrificing a high-quality balanced diet for your pet, look at buying in bulk – large bags of food will cost you less than packets of 1.5 kg.
Pet care products
You'll need to buy certain pet care products to keep your animal in good condition: a brush, special animal shampoo, clippers, dental care products, products for cleaning ears, eyes, etc. Dependent on the breed, you should plan for between EUR 30 and EUR 80 per year. If you adopt a cat, you'll also need to budget for cat litter, which can cost anything from EUR 3 to EUR 25 per bag.
→ Look out for sales and special offers to keep costs down: if you sign up for brand loyalty programmes, you will get regular price discounts.
A collar, lead, bowls, litter tray, transport crate and other baskets are essential for you four-legged friend's well-being.
The essentials
A collar, lead, bowls, litter tray, transport crate and other baskets are essential for you four-legged friend's well-being. A small dog may need a coat in cold weather, a large dog a muzzle, a cat a scratching post, etc. The cost will vary depending on your animal's size and needs, as well as the brand of accessory. The basic equipment will require a budget of at least around EUR 100.
→ You can save costs by buying second-hand products – check out the classified ads or specialist shops and you will find plenty to spoil your faithful friend! However, don't forget to disinfect any accessories before using them.
Toys and games
Games are very important to your animal's development. Balls, chews and other soft toys will entertain your animal and are essential for their physical and mental development and well-being. Here again, the cost will depend on you. You're looking at around EUR 5 for a small soft toy or bone to chew. Sometimes a ball of scrunched up paper will keep your cat occupied for hours!
→ You can look in second-hand shops or even make toys for your animal yourself. YouTube is full of creative ideas in this field!
Holidays and travel
If you go on holiday regularly and want to take your animal with you, check in advance if your accommodation accepts animals and expect to pay a supplement. As far as transportation is concerned, check with the airline, train or ferry operator before you book.
You can also have someone take care of your animal while you're way. This will cost between EUR 15 and EUR 50 per day, depending on whether you use a foster family, kennels or a pet sitter.
→ The best thing is if you can leave your pet with a close friend or relative who will take care of them for a small charge or even for free!
Additional costs
Other costs such as grooming fees may be considerable. How often you need to visit a groomer and the price will mostly depend on your animal's coat type, the service chosen (bathing, trimming/clipping, scissor cut, etc.) and the time the groomer needs to spend. You should budget on around EUR 30 to EUR 100 per session.
Training is another example. This is essential for dogs with behavioural issues, and it's an indispensable tool for teaching puppies the basic commands and socialising them properly. In principle, lessons cost between EUR 10 and EUR 50 per hour.
Your elderly pet may require special care. It may be wise to set aside a little money to cover this.
Plan for your faithful friend's old age
Although you probably don't want to dwell on this, your elderly pet may require special care. It may be wise to set aside a little money to cover any additional costs: more frequent vet visits, medicine, special food, etc.
All this makes it quite clear that adopting a dog or a cat entails quite substantial costs. The budget required will be highest in the first year (microchip identification, basic equipment, vaccination, neutering, etc.), but you will have to spend money on your pet's well-being throughout their lifetime. So although you can't put a price on love, make sure that you can meet your pet's material needs as well as their emotional needs before you adopt them!
Is this too much like information overload? Have a look at the chart covering the budget you will need when you adopt a pet.
* The various costs cited in this article are for indicative purposes only and may vary substantially from animal to animal. In addition, the soaring inflation of recent months has regularly led to price increases.