Installing a swimming pool in your garden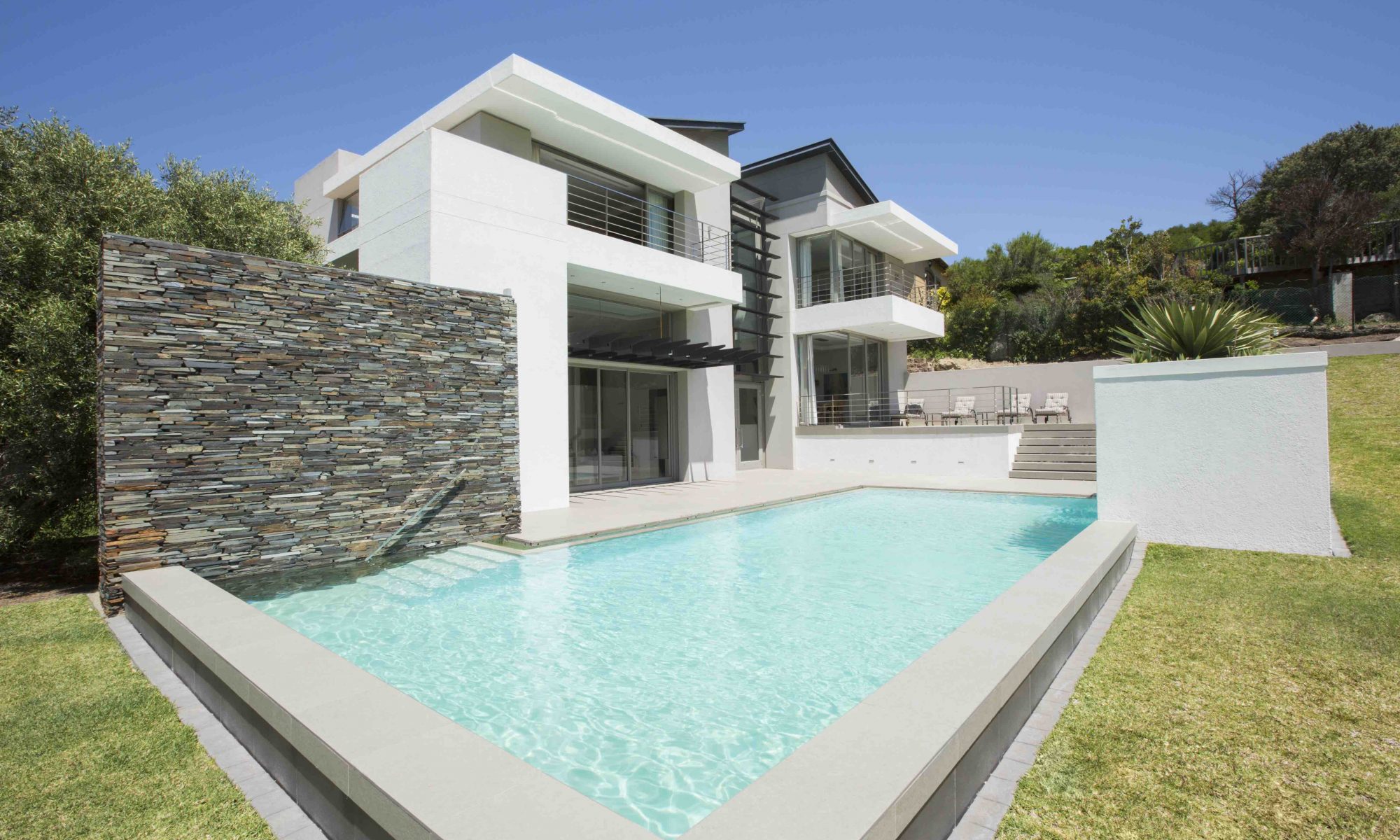 You promised yourself one last year and you're still keen to install a swimming pool in your garden – only this time, you're going to put your money where your mouth is! And it's not just the pleasure of taking an occasional dip; this is an investment that will add lots of value to your home. Before you dive in at the deep end, have a read of this article as myLIFE provides you with some important information.
A pool isn't just for fun
Clearly, the main reason for having a swimming pool is being able to cool off at home on a sunny day (in the hope that these come fairly frequently). You can unwind, exercise or mess about with the kids. But installing a swimming pool in your garden also increases the value of your home. It's a pretty luxurious and rare commodity on the property market, so when you decide to sell up you will get a better price.
As we will discover, there are several types of pool and these financial considerations apply only to a proper, usable one. Don't expect an inflatable paddling pool to make you a wad of cash!
Safety
Having a swimming pool in your garden, even if it's only a small one, can be a hazard for children and animals. In order to prevent accidental drowning, the Law of 3 January 2003 requires swimming pool owners to install a standardised safety system. You can find different types of system on the websites of specialist providers.
Above-ground pools
Above-ground pools are ideal if you don't want major construction work, have a smaller budget or can't wait to make the most of the summer. As their name suggests, they do not require any excavation work. They're also great if you don't have a lot of space because they are often relatively small. Here are the three types of pool in this category:
Inflatable pool. The advantages of this type of pool are cost and practicality. You can set it up in June and take it down in September without affecting your garden. Moreover, these pools are fairly shallow and so better for young children. They are very small though, so don't expect to be able to practise your front crawl!
Easy-set pool. These are very similar to inflatable pools, only larger and deeper. They are extremely easy to assemble and ideal for families.
Swimming pool kit. This is a good alternative if you want a larger pool but don't want the major work involved with an in-ground one. They obviously cost more than an inflatable pool, but you can't argue with their durability. They come in wood, steel and PVC and can be above-ground, semi-in-ground or in-ground. Some models are just as suitable for children as for adults. Just choose according to your circumstances, but remember that kids grow up fast!
In-ground pools
In addition to their size, these pools have several advantages, including durability and added value. They can also be covered and therefore potentially used all year round. Something to bear in mind in view of the weather in Luxembourg!
However, you will need a lot more money. They also take longer to install and, depending on where you live and the size of the pool, you may need a permit. Make sure you check with your local authorities before beginning the work. You should also remember that you will need to provide access for the construction equipment, and your land may suffer as a result.
One-piece pool. The best thing about one-piece pools is they are quick to install. There are also a wide range of colours to choose from: sky blue for a hint of the Caribbean or dark blue for a more contemporary look. Remember, you will need to provide access to where you want the pool installed.
Concrete pool. If you want to stand out from the crowd, a concrete pool is just for you. It can be made to measure and customised, as well as being extremely durable and suitable for all terrains.
Stainless steel pool. Individuals are increasingly opting for stainless steel pools. They are easy to maintain and extremely durable, but they are very expensive. Their modern look will add character to your garden.
Natural pool. In this environmentally friendly era of sustainable development, natural pools are a genuine alternative. They have an area for swimming and areas for plants which maintain the pool by purifying it. They may be expensive to install, but you'll save on maintenance. Remember that these pools require a certain surface area to enable the ecosystem to work.
How much?
We'd love to help here, but the price can vary so much depending on what pool you choose, the configuration of your garden and the amount of work required that it's tricky to even give you a range. What we can say is that above-ground pools tend to vary from tens of euros for inflatable pools to hundreds or thousands of euros for easy-set pools or pool kits. For in-ground pools, the price quickly climbs to several thousand euros, and that's before the preparatory work required to install it and make it work. We recommend that you consult a professional before embarking on such a large-scale project.
Even though Luxembourg is not renowned for its sunshine, having a pool is something of a luxury, and an affordable one at that provided you stick to a simple, above-ground pool. The initial outlay on an in-ground pool is greater, but it can add real value to your home when you eventually move on.