Job fairs: 14 tips to help you stand out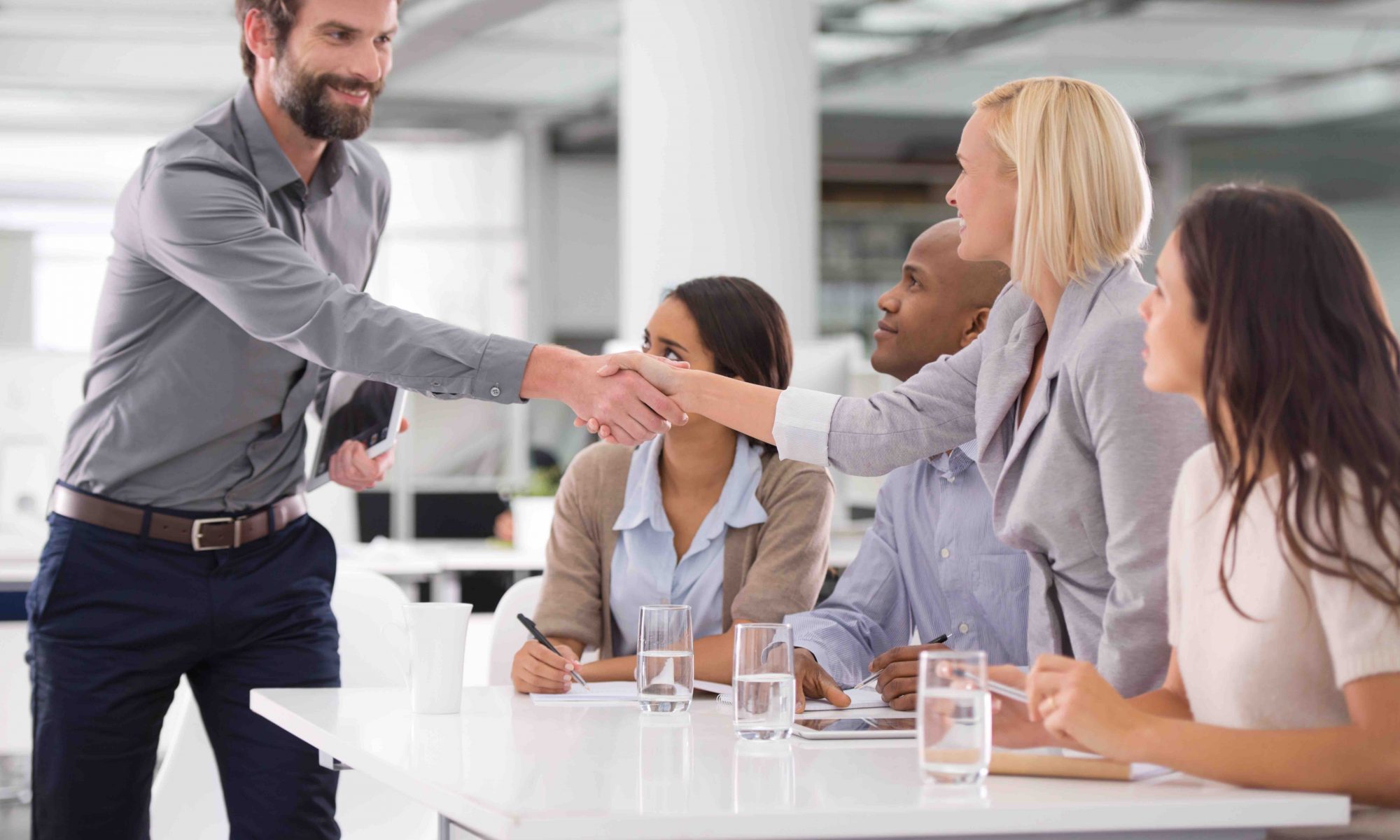 If you want to land a job, you should do everything you can to help your chances: apply for advertised positions, send speculative applications and use your connections. But of the many ways to meet potential employers, job fairs are among the most accessible. We've made a list of 14 tips to help you make the most of these events and stand out from the other candidates.
Looking for a job? You can find a number of job fairs in Luxembourg and the Greater Region throughout the year. These events can either be general, or dedicated to specific fields such as IT or banking.
Their main attraction is that they bring together a variety of different recruiters under one roof, where you can meet and talk to them in person. This is a real advantage, so don't go unprepared or you could wind up coming home empty-handed.
Unlike a traditional job interview, your time with the recruiter will be short. You'll only have a few minutes to make a good impression and grab their attention.
Before the event: make sure you're ready
Visit the website and check the attendance rules. Some job fairs will ask you to register in advance or upload a CV for recruiters to view ahead of time. And we're sure you won't mind if it's for your dream company! If they like your profile, they might even contact you before the event.
Have a list of companies you're interested in, and do your research. The aim is to get as much information as possible on things like the company's latest news, their ideal candidates, and the products and services they offer. And don't write off smaller companies or ones you may not be familiar with, as they can still offer exciting opportunities. If you're targeting the large companies, make sure you also research your potential career paths with them.
Update your CV and any profiles you may have on professional networks. You can also write a targeted letter of motivation if you're applying for a specific position.
Practice giving a 2–3 minute presentation. Most of the time, the employer will ask you to start talking. They'll expect you to present your professional background and career plans (what you've learned from past experiences, what role you're looking for, areas where you want to improve, etc.). Don't stand there with your mouth open, but equally don't ramble on for half an hour. Be clear, concise and articulate. Try to explain what you could bring to the company – what you believe to be your unique selling point. Highlight your strengths, but don't just make things up or you might regret it later on.
Prepare a pitch and some follow-up questions. Come up with two or three reasons why you've chosen that company over others. Make sure they understand that you didn't just pick them at random. Lastly, ask questions! This is your chance to learn more about the recruitment process, how work is organised within the company, etc. Showing initiative like this will always go down well.
The most important thing to remember is that your time with the recruiter will be a lot shorter than a traditional job interview. You'll only have a few minutes to make a good impression and grab their attention.
During the event: remain calm
It's a big day – but don't panic! If you've done your homework, you should have everything you need to impress your potential recruiters. However, it's worth noting the following points:
Express yourself clearly, show enthusiasm and be assertive, but not arrogant.
Dress appropriately. How you present yourself should reflect the sector and the position you're applying for. If you're talking to a bank, wear a suit. If you're talking to a company specialised in IT or design, for example, you can afford to be a bit less formal. Whatever the case, don't look scruffy! The aim is to look your best without going overboard. Dress smart, as if you were going to a job interview.
Arrive early. You're not the only one going to the job fair, so try to get there in good time. Recruiters are more attentive and engaged early in the day, and they tend to switch off a little after a few dozen interviews.
Don't bring your friends and family. They may be there to support you, but they can give the wrong impression. HR managers are looking for candidates to show some independence. They don't want to have to talk to your parents and self-proclaimed "expert" friends, too.
Bring your CV with you. Print off several copies so you can give them out to potential employers. It's always better to have too many than too few. Who knows, maybe you'll pique the interest of companies you never even considered! If you want to show off your technological prowess, you can also prepare digital or online versions of your CV to send out upon request.
Breathe! Before the interview, take slow, deep breaths. Remember that you're there to convince companies to work with you. So sell yourself! Express yourself clearly, show enthusiasm and be assertive, but not arrogant or self-important.
Attend conferences. These events often hold conferences, so make the most of your time there and check them out. Take notes, and don't hesitate to approach the speaker once they've finished presenting if you have any questions.
Expand your network. If you've found a recruiter or particular person that interests you, don't forget to take their business card once the interview is over.

After the event: keep in touch
The big day is finally over. Now you'll have to wait and see if you managed to charm a recruiter or two. However, this doesn't mean you can't keep your new contacts to pad out your network.
Send a thank-you email. If you felt you struck a chord with an employer, you can send them a message to thank them for their time and, if you like, refer back to some part of your discussion. Of course, this doesn't mean you should pester them!
Add the people you met to your professional networks. These platforms can notify you of future job openings. Don't leave it too long after the event, though, or they might not remember you.
Congratulations! It may have taken days or even weeks, but you've been contacted by one of the companies you spoke to at the event. Now onto the next step: preparing for your job interview.
What does Luxembourg have to offer in terms of job fairs?
There are a number of job fairs organised in Luxembourg, for both young graduates and more experienced professionals. Here are just some of the events on offer:
Good luck!