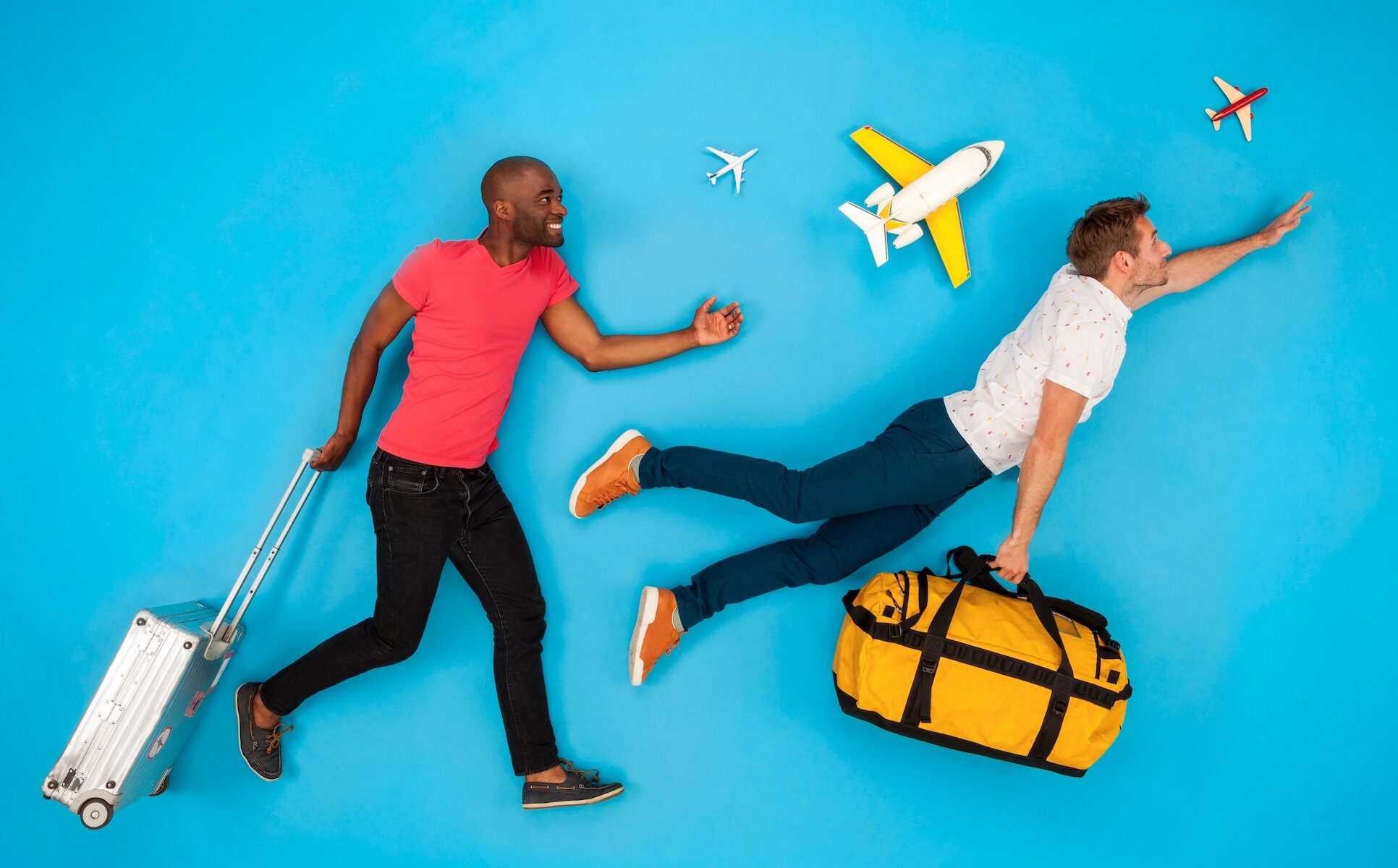 If COVID-19 has taught us anything, it's the need to be flexible and able to adapt to unforeseen situations. When it comes to holiday planning, what lessons can we learn from the pandemic experience? What's the best way to arrange a last-minute holiday? myLIFE has a few useful tips for you.
One thing's for sure: people still feel a desire and a need to travel abroad and to rediscover the enjoyment of a holiday in the sun – whether it's by the seaside or up in the mountains. Given the rapidly evolving health situation and entry requirements for any country you may be planning to visit, it's important to keep up to date with the relevant information. To avoid any nasty surprises and be prepared for any eventuality, travellers are increasingly deciding to go away at the last minute – generally taken to mean booking a holiday less than three weeks in advance.
Although this option is attractive in more ways than one, it calls for a degree of flexibility and the ability to adapt. Whether you're the sort of person who is always putting things off, looking for a good deal, or just needing a quick change of scenery, here are some ideas that are sure to make your last-minute holiday a success.
Keep an eye out for promotions
Last-minute holidays usually give you the chance to go away for less. Some travel agents' websites offer savings of up to 50% on all-inclusive packages, travel or accommodation. But don't worry – this practice is entirely normal. Airlines, railway companies and travel agencies frequently offer attractive fares in order to fill seats that would otherwise be empty. Look out for any eye-catching deals!
Always make sure you do your research on price comparison websites in order to find the best deals. Another good idea for maximising your chances of success is to check out the departures from any airports or railway stations near where you live. Given the limited number of low fares available, last-minute bookings are particularly suitable for a break with your partner or a friend – rather than a trip with the whole family.
Tip: Any websites you visit may store your search criteria and then raise their prices the next time you visit. Therefore, it's a good idea to use a different device or delete your cookies.
Any websites you visit may store your search criteria and then raise their prices the next time you visit.
Concentrate on less popular destinations
Being able to take advantage of a low-cost, last-minute holiday often calls for flexibility in terms of your choice of holiday location. If the destination you fancy is a popular one, be aware that the chances of benefiting from a last-minute deal are pretty minimal. Chances are, any remaining availability is likely to come at a very high price. In that case it can be worth looking instead at more offbeat – though equally exciting – countries and cities. If you're looking to go away soon, opt for a destination where vaccinations and visas aren't required; failing that, make sure you have all the necessary documents and vaccinations in advance.
Choose the right means of transport
If you're hoping to go away at the last minute and benefit from attractive fares, flying isn't necessarily the best solution. The number of seats is limited and flights fill up quickly. Some airlines therefore increase their fares in line with demand. It's important to think ahead if you want to get a good deal on your air fare (up to three months for European destinations, and six months for long-haul flights). To save money, you need to be flexible in terms of your chosen destination.
On the trains, too, it's important to book as early as possible in order to find seats at a low price. Availability of low fares is particularly limited on high-speed services. Bear in mind that the sooner you intend to travel the more likely it is that the price of your ticket will go up. Check out the fare finder for the cheapest dates to travel.
Packages generally offer the best deals.
Packages generally offer the best deals. This type of holiday can be a good option if you're on a limited budget.
Opt for a weekday departure
Did you know? The day you book your trip and your departure date can affect the price you pay. To reduce the cost of your flight, consider booking your holiday on a Monday or Thursday – preferably first thing in the morning – as that's when airlines normally reset their counters to zero. As for the flight itself, be aware that by travelling during the week rather than at weekends or on public holidays you'll be able to make additional savings. A degree of flexibility is therefore essential. It's also something to bear in mind when asking your boss for holiday.
Choose alternative accommodation
Just because you've managed to make significant savings on your return fare doesn't mean that the accommodation at your destination will also be low-cost. Last-minute travel sometimes means going on a bit of an adventure. Have you thought about swapping your hotel for something like a gite, guest house, youth hostel or bed-and-breakfast? Couchsurfing, for example, enables you to stay for free in exchange for small jobs. It's an innovative idea that can make your holiday less expensive and more interesting.
If you'd nevertheless like to stick to hotels, be aware that some websites make it easy to obtain savings of up to 40% on accommodation.
Scout out the accommodation
Have you found the perfect accommodation at a rock-bottom price? Be careful, because the reality can sometimes be very different from any photos posted online. It's worth taking time to read the description carefully! If you're in any doubt, or want more information, feel free to contact the travel firm, hotel/gite, or owner of the accommodation. If you're not happy once you get there, speak to the management. Be sure to take written evidence with you (description of the deal or special offer you booked, details of your complaint), which will be useful in the event of any dispute.
Hotel rating systems vary from country to country.
If you're planning to stay in a hotel, don't rely on the number of stars it has been given. Hotel rating systems vary from country to country. Classification systems don't always take into account factors such as the condition or age of the hotel. It's therefore worth spending time reading up on all features of the accommodation and taking a look at the reviews written by other guests. The reviews available on some websites can be useful in terms of helping you narrow down your choice. It's always worth comparing these reviews and being mindful of what they say. It's quite possible that a review has been written by the manager's son, for example. Conversely, a review could have been posted by a jealous competitor or an unreasonable customer on the warpath.
Be aware of cancellation costs
There's nothing worse than some unexpected occurrence undermining your eagerly awaited holiday. It would be a shame to cancel it, as well as lose the money you've already allocated. The law stipulates a cooling-off period of seven working days for all contracts agreed via the internet, except in the case of services relating to transport, accommodation and leisure. It's therefore important to be aware of cancellation costs when booking your trip. It's also worth double-checking the dates of your trip as well as any taxes and fees charged by the accommodation provider.
Last-minute holidays call for a degree of flexibility on dates as well as destinations. For peace of mind and in order to get the most out of your trip, a little bit of planning is essential.