Lesson 4: Getting on the property ladder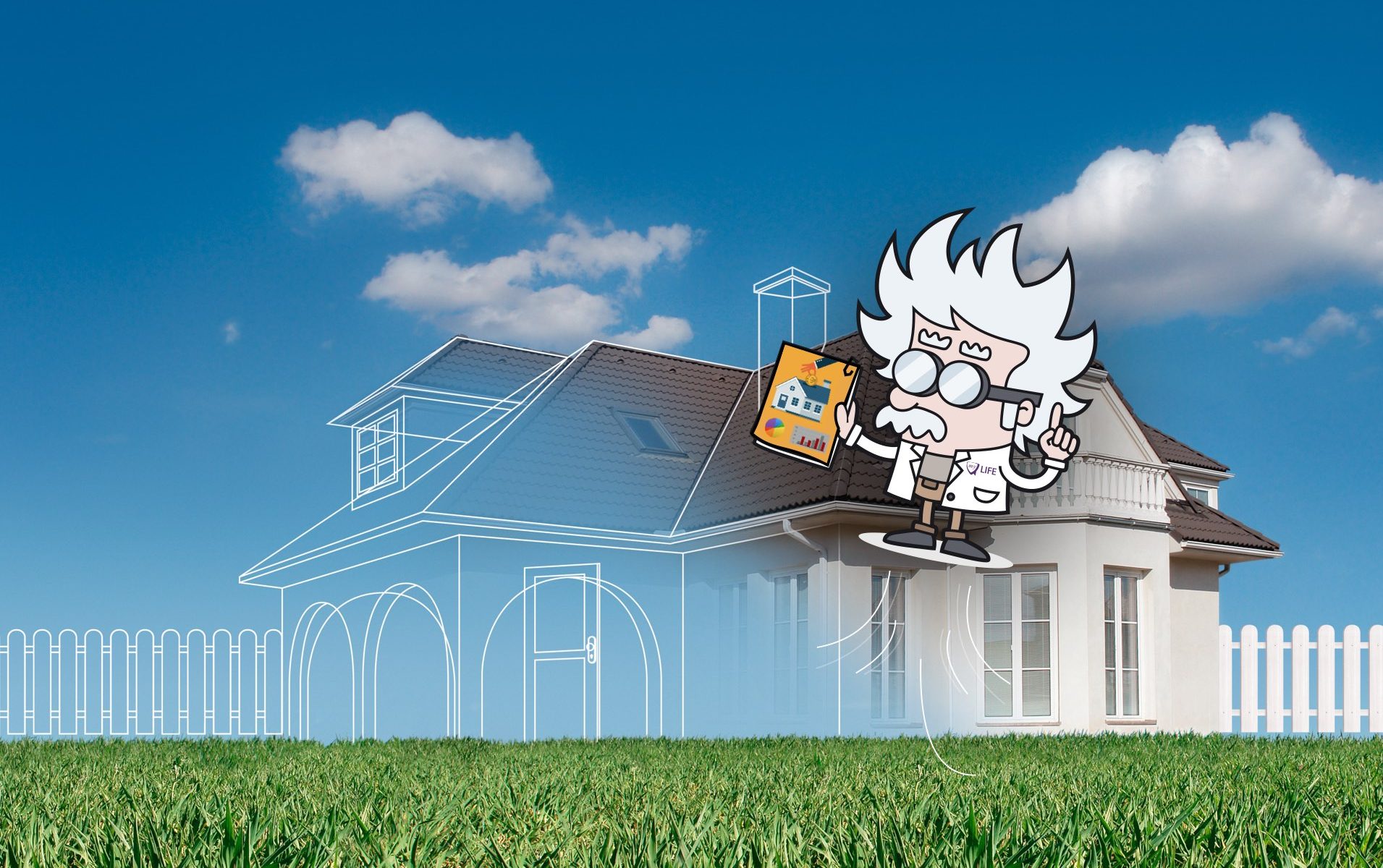 Hi everyone! Following my first lessons, some of you asked me for help in getting on the property ladder. Now, I must admit that my main area of expertise is investment, but I should still be able to offer you some pointers, so fire up your tablets! Whether it's finances, paperwork or simply the right frame of mind, I will tell you everything you need to know so that you can start off from a solid base.
It's true that it can be a long and winding road that leads to the property ladder, but with Nabil, anything is possible! We will go through everything methodically and step by step, which means, of course, we will start at the beginning.
Budget and financing
The first question to ask yourself is: how are your finances looking? Do you have the means to fulfil your ambitions, in terms of both available capital and ability to repay debt? Because there's no point going any further without a clear idea of what you can afford. It will be even harder to get on the property ladder if you don't have a clear idea of the figures involved.
Your banker can tell you exactly how much you can borrow based on your available capital and income. Just remember that your level of debt, i.e. the ratio of your total monthly borrowings and income, should not exceed 33%.
Having a healthy pile of savings is a definite advantage, particularly when it comes to putting down a deposit. The bigger your deposit, the better the mortgage terms. When you take out a mortgage, most banks will require a deposit of at least 10% of the purchase price. What if you don't have enough money for a deposit? Don't worry, some banks will lend up to 100% of the property price, and others even more.
Don't forget to look at government assistance to see what you might be entitled to. There are lots of different and beneficial support packages. If necessary, have a read of SOS Homeowner. It was written by a colleague. It's hardly a lesson from Professor Nabil, but I suppose it's not too bad!
[…] you may need more than a smart suit or dress to win over the bank manager. What they really want to see is a healthy bank balance.
When it comes to borrowing, I would suggest the shortest-term mortgage you can manage in order to pay as little interest as possible. The longer you borrow for, the higher the charges. At least, that's the way I see it, but if you have a choice then of course that choice is up to you.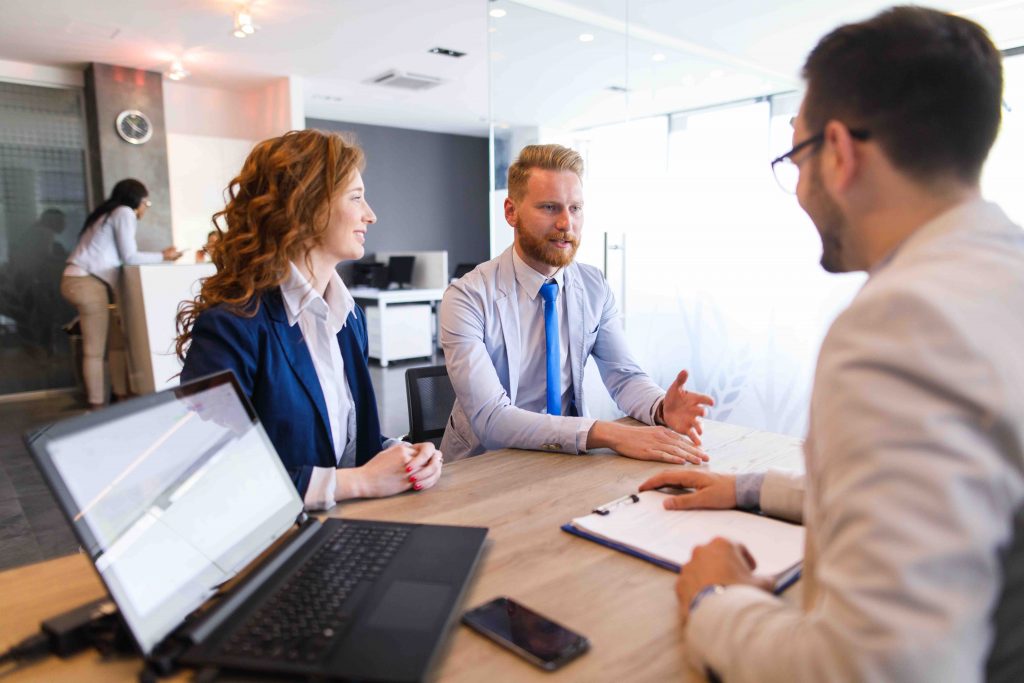 You may need more than a smart suit or dress to win over the bank manager. What they really want to see is a healthy bank balance. Try to avoid going into your overdraft and pay off your existing consumer loans (e.g. car, household appliances) if you can before taking on a mortgage.
Finding the right home
Now you have all your financial ducks in a row, you can begin your property search in earnest. No doubt you have an idea of your ideal home, but try not to have too many boxes to tick. Separate the must-haves from the would-be-nice-to-haves. Don't be afraid to cast a wide net.
Type: house, apartment;
Status: new, non-new, off-plan, in need of renovation, custom-built;
Location: price per m2, transport links, shops, etc.;
Use: primary residence, second home, investment or buy-to-let.
Don't just make it up as you go along; draw up exact specifications and stick to your budget. Use a wide range of sources: the internet, estate agencies, word of mouth, property exhibitions.
Once you have found some properties that meet your needs and are within your budget, the viewings can begin! Make sure you go and see several properties so that you can objectively compare the pros and cons of each.
Find out about the neighbourhood and visit the property at different times of day. The gentle chirping of the birds could easily give way to a cacophony of car horns at rush hour. It is important to have a complete picture before you make a final decision. Go and talk to the local authorities to make sure they're not planning to build a playground or a nightclub on the space currently opposite your future home. You may think you like children, but dozens of them running around and screaming might be a different story.
One final piece of advice before you start looking around properties: be like an airline pilot and prepare a checklist in advance. This means you won't forget to check certain things once you're on site. It will also allow you to easily compare the pros and cons of each property. No, no… don't thank me. If you're happy, I'm happy!
The purchase
So you've finally found your dream home. Great! But you don't have the keys just yet. There's one final piece of red tape to cut through. You'll need to head back to the bank and the notary's office to complete the formalities of your purchase. The main ones are as follows:
Be aware that if the owner accepts your offer in writing, the deal has in theory been completed.
The offer. Although not compulsory or particularly common in Luxembourg, this document summarises your offer and describes the property in detail. You can include a deadline by which the owner must respond otherwise you will withdraw your offer. Be aware that if the owner accepts your offer in writing, the deal has in theory been completed. So don't make an offer lightly.
The preliminary sales agreement. Signed by both parties (the seller and the buyer), this is a definitive document that is submitted to a notary for authentication. It may include certain conditions precedent, such as the bank offering a mortgage to the buyer.
The mortgage offer. Once the bank has received certain documents from you (payslips, employment contracts, tax assessments, etc.), it will send you an agreement in principle, which it will then confirm (or withdraw) in the following weeks.
The deed of sale. Signed by both parties in the presence of a notary, this document sets out all the terms and conditions of sale of the property, as well as the date of completion. This completion date is when you will receive the keys to your new home. Make sure you study the deed very carefully before you sign it. Some so-called standard clauses may in fact be extremely disadvantageous for one of the two parties. Although everything can be negotiated, tradition in Luxembourg dictates that the buyers pay stamp duty and notary fees.
Congratulations! You are now a homeowner. See, it's not that difficult provided you are well prepared! After this helping hand I've given you, I look forward to receiving plenty of housewarming invitations. After all, getting on the property ladder is something to celebrate…in moderation, of course!