Preparing your mortgage application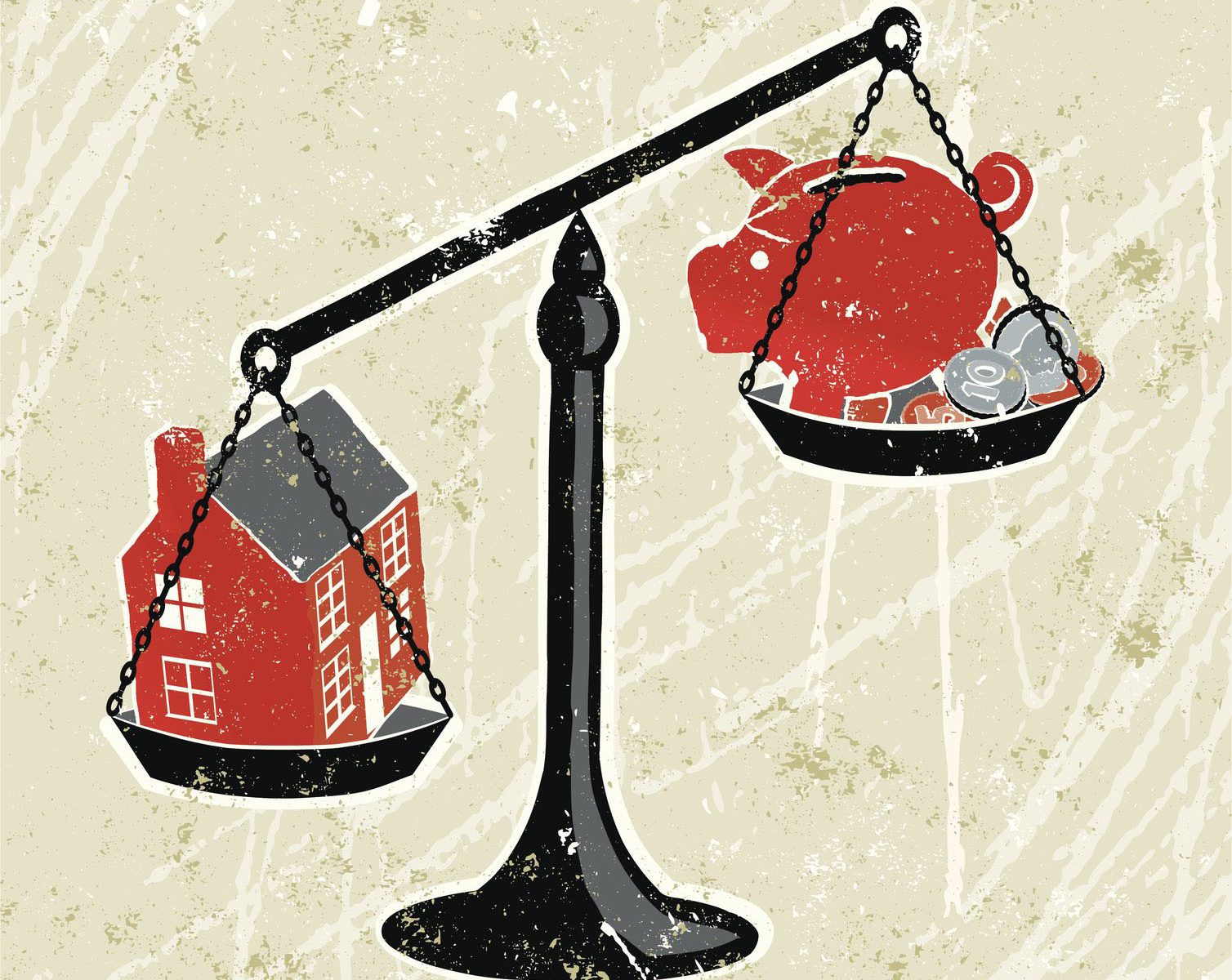 For many families, owning a home is an important life goal – one that usually requires a mortgage. How do you go about preparing your application?
Property is a serious long-term investment that requires a reliable financial partner to help you analyse your financial situation. Before applying for a loan, it is crucial that you are aware of all the factors that need to be taken into account when determining which mortgage arrangement best suits your needs. Have you decided to apply for a mortgage? Follow our guide!
Types of loan, duration and monthly repayments
There are three main types of loan, each with their pros and cons.
Fixed-rate loan. You repay your loan in predetermined, equal instalments throughout the duration of your mortgage, independent of financial market fluctuations. You therefore avoid any hidden surprises if interest rates rise. In exchange for this security, the interest on this loan is generally slightly higher than for a variable-rate loan. Naturally, this deal is very popular when interest rates are low.
Variable-rate loan. Interest rate fluctuations on the financial markets – whether upward or downward – affect your monthly repayments. While the rate offered when you take out the loan is generally competitive, this arrangement carries the risk of your mortgage becoming more expensive if interest rates rise. This would result in your monthly repayments and/or the duration of your loan being increased. When interest rates are very low, the risk of this happening later is high.
Adjustable-rate loan. This option allows you to keep a fixed rate of interest over three, five or ten years. At the end of this period, a new variable, fixed or adjustable interest rate is set.
No matter the type selected, repayments can in theory be spread over a period of up to 40 years. In practice, however, the loan term depends on your age and monthly budget. The amount of monthly loan repayments for a household should generally not exceed a third of its permanent income. It is essential that you consult your banker to determine a monthly payment amount that is in line with your income and what you are able to pay.
Loan guarantees
Your bank will usually require four types of guarantee:
mortgage protection insurance. This serves to protect your loved ones. If you die, the insurer covers the repayment of the capital outstanding to the lending institution.
mortgage. The lender has a right to physical collateral, which is limited to your real estate property.
wage assignment. You authorise the bank to contact your employer if you were to default on your monthly repayments.
joint and several guarantee. A third party undertakes to repay the debt if you default.
Faced with the rising cost of housing, Luxembourg legislation has introduced a series of tax incentives to promote homeownership.
Tax benefits and state support
Faced with the rising cost of housing, Luxembourg legislation has introduced a series of tax incentives to promote homeownership. In short, these mainly concern:
tax relief on all mortgage interest during the period when the property being built or renovated is not occupied, or when a property is rented out;
tax relief on interest according to the sliding scale based on the number of years spent living in the property
full tax relief (subject to certain conditions) on mortgage arrangement fees and commissions (exception: the notarial deed related to the purchase of the property);
a tax abatement on the regular premiums of your mortgage protection insurance (along with interest on other non-mortgage loans) of EUR 672 per year and per person forming part of the tax household. Choosing a single premium can often be more attractive. It is only deductible for the year in which the premium is paid, but may be subject to an increased limit, which is higher according to your age, tax class and family situation.
Alongside these measures, the Luxembourg government has established various incentives for the construction, acquisition, renovation and conversion of housing by individuals:
direct capital aid;
interest subsidies for loan repayment, etc.
subsidies for improving energy efficiency;
subsidies for rainwater harvesting;
zero percent climate loans (Klimabank);
etc.
To find out more, contact your bank directly or visit www.guichet.public.lu.
Documents to provide when you submit your mortgage application
When you apply for a mortgage, your bank will generally ask for the following documents:
the preliminary sale agreement and the draft or final notarised deed;
land registry extract;
proof of funds (if they are not held at the bank in question);
details of existing loans;
your most recent pay slips;
any other documents required to open your account and approve the funding sought.
The following documents will also be required in the case of new construction or renovation projects:
planning permission;
building plans;
photos of the property (inside and outside) in the case of renovation work;
plan, specifications or quotes in the case of a new-build.
Come prepared, you have everything to gain and nothing to lose.