Luxembourg's cultural highlights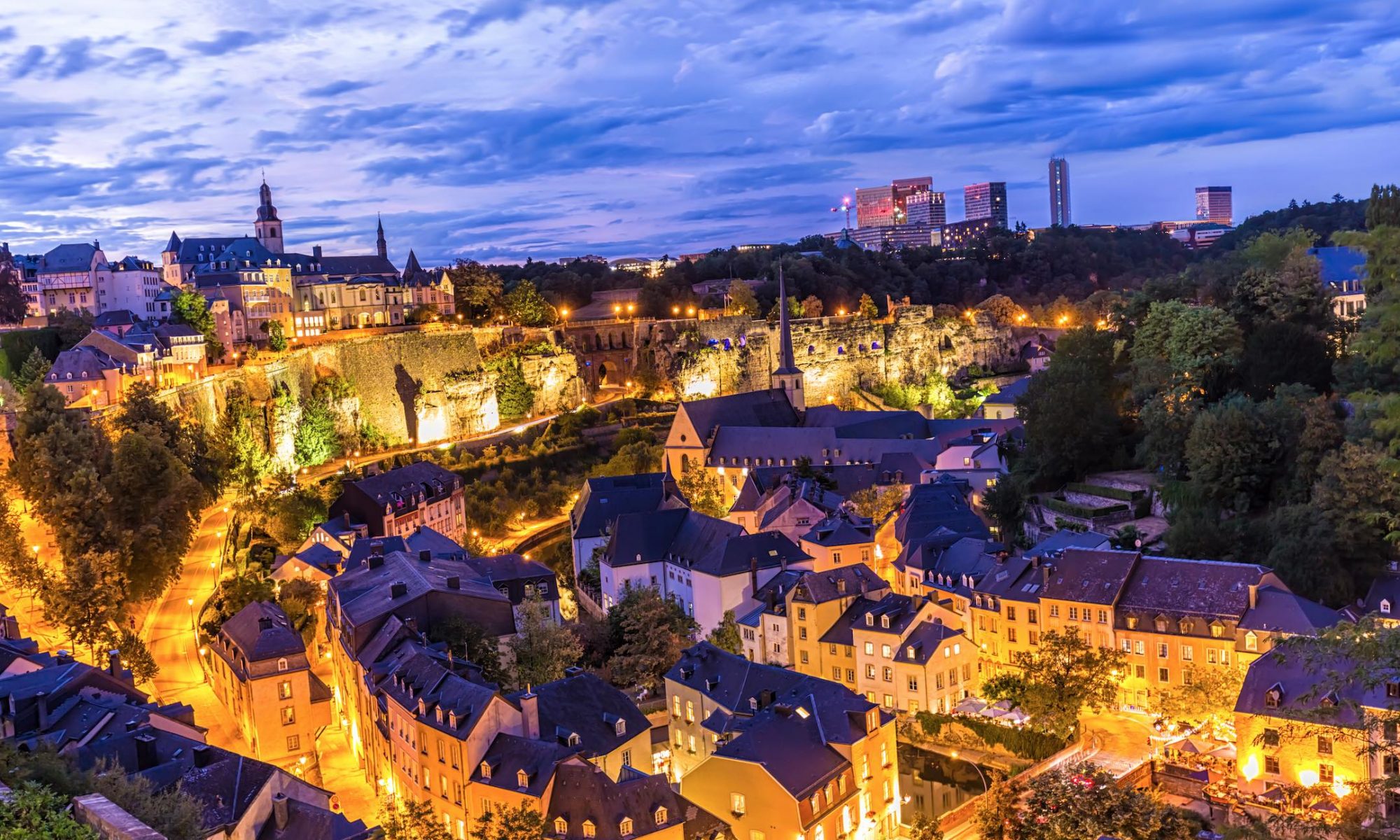 Have you recently moved to Luxembourg or are you just visiting? Whether music, theatre or art is your thing, the Grand Duchy has a rich cultural side with a whole host of local festivals! myLIFE has put together a short guide of must-see cultural events for you, with plenty of surprises in store. Enjoy!
Are you an art aficionado? Are you passionate about painting, sculpture and photography? Of the many things to see and do (including the capital's museums and art galleries), there are a few destinations in Luxembourg that should definitely be on your bucket list.
MUDAM
The Musée d'Art Moderne Grand-Duc Jean, or Mudam for short, exhibits both international and Luxembourg artists. Designed by the Chinese American architect Ieoh Ming Pei (who was also behind the Louvre Museum), the building also hosts after-work drinks events, workshops and classes. After visiting the gallery, why not call in to the Mudam café for a drink or brunch?
The programme, prices and opening times can be found at: www.mudam.lu
Lëtzebuerg City Museum
Lëtzebuerg City Museum allows visitors to explore the capital's past in an original way. Visits are divided into two parts; there is a permanent exhibition charting the city's thousand-year history, as well as two temporary exhibitions each year. The museum also puts on conferences, guided tours and workshops.
The programme, prices and opening times can be found at: citymuseum.lu
Villa Vauban
Villa Vauban and the Lëtzebuerg City Museum are the city's two municipal museums. It is almost worth visiting Villa Vauban just to see its magnificent building. Inside, visitors will be captivated by the variety of artworks exhibited. All disciplines, including painting, sculpture and graphic arts are on display in the permanent and temporary exhibits.
Prices and opening times can be found at: https://villavauban.lu/en/
Clervaux Castle
Although there are many castles in Luxembourg that deserve a visit, Clervaux Castle certainly has a lot more to offer culturally than most. Since 1970, a variety of exhibitions have been held in the rooms of this 12th century medieval castle. The west wing houses the Exhibition of Models of the Castles and Palaces of Luxembourg and the Museum of the Battle of the Bulge. The renowned "The Family of Man" photography collection (on UNESCO's Memory of the World register) spans two floors of the east wing.
Prices and opening times can be found at: https://www.clervaux.lu/fr/le-chateau-de-clervaux.html
La Nuit des Musées
Since 2001, visitors have had the opportunity to attend some of the country's finest galleries at night-time during the Night of the Museums in late October, and it always promises a fantastic atmosphere. To find out more, visit http://museumsmile.lu/event/nuitdesmusees/
If you fancy a trip to the cinema or a night at the theatre, take a look at what's on here: http://cinema.luxweb.lu/en and http://www.theatres.lu.
From classical music to rock and electro, Luxembourg has something for everyone. Here are just some of the concert venues that might be of interest. To find out more, visit: https://www.tout-luxembourg.com/salles.
The Philharmonie
Also known as the Grande-Duchesse Joséphine-Charlotte Concert Hall, the Philharmonie is a fine architectural structure located on the Plateau de Kirchberg. Boasting a number of music spaces including a large concert hall with exceptional acoustics, the Philharmonie puts on more than 400 performances each year.
Although part of the programme is dedicated to symphony orchestras, chamber music and recitals, jazz groups and world music artists are also featured.
Find the programme at: https://www.philharmonie.lu/en/
Rockhal
Located in Esch-sur-Alzette on the former Belval industrial site, Rockhal has two concert venues: the larger of the two has a capacity of up to 6,500 people, and the smaller can hold an audience of up to 1,100. Whether it's rock, rap or electro that you're looking for, it has an eclectic programme and draws many well-known global artists.
Find the full programme at: https://www.rockhal.lu/en/events-tickets/
Kulturfabrik
Kulturfabrik is a cultural centre located in the buildings of a disused municipal abattoir in Esch-sur-Alzette. The venue hosts concerts of fairly varied musical styles (contemporary and world music), as well as plays, film screenings, lectures and readings.
Find the full programme at: https://kulturfabrik.lu/en/home/
Luxembourg has a strong, unique sense of identity now shared by people from around the world. The country is truly buzzing with energy; what better way to experience this than by getting involved in local festivals and immersing yourself in this thrilling melting pot of cultures?
Fête de la musique
On 21 June each year, Luxembourg celebrates the start of summer with music, like many European capitals. With street artists, festivals and concerts around every corner, the city is alive with the sound of music.
Find the festival programme at: http://www.fetedelamusique.lu
Luxembourg National Day
The celebrations continue after the Fête de la musique with Luxembourg's National Day on 23 June. Military parades, torchlit processions and fireworks are sure to delight all generations at this multi-day event.
Find out more at: https://www.visitluxembourg.com/en/place/specialevents/national-holiday.
The Grand-Ducal palace
During the summertime, visitors are allowed to explore the inside of the Grand-Ducal palace. Built more than 450 years ago, Grand-Duc Jean's current city residence opens its doors to allow you access to one of the country's most iconic locations.
More information is available at: https://www.luxembourg-city.com/en/place/monument/grand-ducal-palace.
Schueberfouer
With the aroma of candyfloss and hot waffles in the air and the sound of excited screams from spinning carousels against a sea of flashing lights, you can only be in one place… Luxembourg's no. 1 funfair! It is an unmissable event for children and grown-ups alike.
Take a trip to Place du Glacis in Luxembourg City in late summer: http://fouer.vdl.lu/fr/
Nuit des Lampions
Nuit des Lampions in the northern town of Wiltz is definitely not to be missed. The town and its surrounding areas are brought to life by many light and sound installations, as well as a series of performances and concerts.
Dates and practical information can be found at: www.ndl.lu.
When we talk about culture and festivals in Luxembourg, it is impossible to list every one of the country's highlights and must-sees. There's also the Nuit des Merveilles in Bettembourg, the National Audiovisual Centre in Dudelange, a visit to the Bock Casemates, Den Atelier in Luxembourg City, Schungfabrik cultural centre in Kayl, and many more. The message that the myLIFE team would like to share is that Luxembourg is a country brimming with culture. Although this article has given you a few tips, it is certainly only a taste of the delights on offer. There is still so much to discover and rediscover!