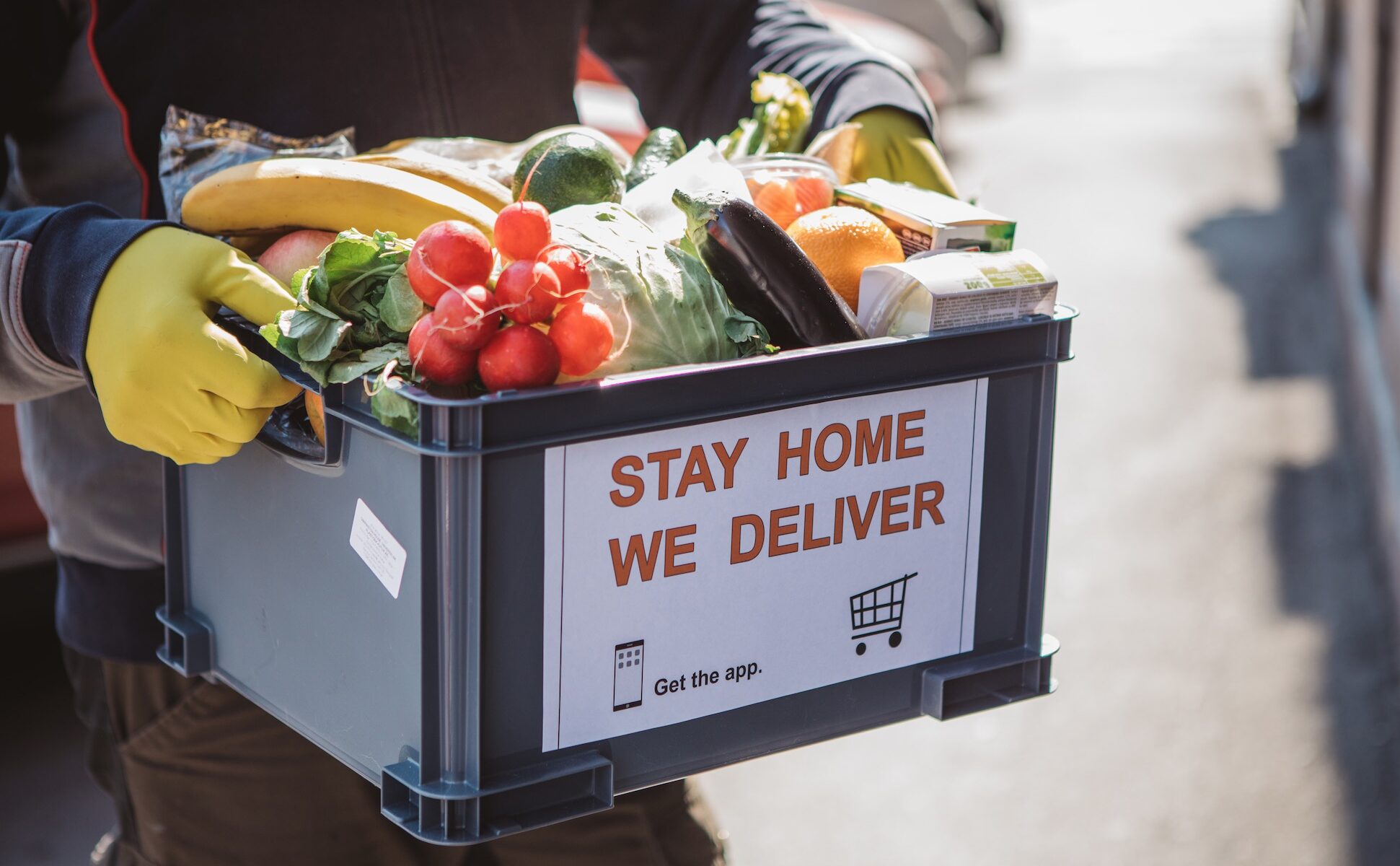 Is shopping in a supermarket and traipsing up and down the aisles with a trolley not really your thing? Do you find that your local shops are never open when you need them? Well, the good news is that there are plenty of alternatives out there. If you're short on time and find shopping a chore, try online shopping, home delivery or click and collect.
For some of us, shopping in a physical store has become one long task list: work out what you need, go to the supermarket, queue up for a trolley and then queue again to pay at the till. And that's without even mentioning the hygiene rules to follow during a pandemic (wearing a mask, social distancing, only spending a limited time in the shop, etc.). It's certainly enough to put people off. Faced with this hard truth, lots of new online solutions are springing up and many consumers are changing how they do their shopping. High stress levels and long working hours also help to make this option more appealing.
New habits
How we shop has changed amid the coronavirus crisis and the new rules can end up feeling a lot more restrictive. For example, there are reserved time slots for certain groups, social distancing measures, mask requirements and other efforts to stop the spread of the disease, and sometimes we even have to use a trolley and go shopping alone. Payments, meanwhile, are now being made almost exclusively by bank card and ideally contactless technology. When you add it all up, it's enough to put some people off going to the supermarket entirely, especially given the other options on offer.
Choose home delivery or click and collect where possible
To shop safely and minimise their risks as much as possible, some shoppers prefer to only go out when it is strictly necessary. During lockdown, larger stores responded to this demand by enhancing their online and click and collect options and encouraging shoppers to use them. Customers who didn't want to go to a store in person could therefore shop online, view all the products on offer and fill their basket in just a few clicks.
Letzshop is a national online retail platform.
This meant fresh momentum for a trend that had been underway for some years thanks to local initiatives such as Luxcaddy.lu. Luxembourg even has its very own online retail platform called Letzshop: a one-stop shop where Luxembourg retailers of all kinds can list their products for sale online.
As well as online shopping perks such as time savings and convenience, this new way of purchasing items enables customers to cut back on "useless" spending. Gone are the days of impulsively picking up extras as you stroll through the aisles. It's far easier to stick to a shopping list online. Similarly, the prices displayed on screen help clients keep tab of what they're buying and avoid nasty surprises at the till.
Save time with click and collect
Drawing inspiration from the drive-throughs of the fast food world, more and more supermarket chains are now introducing click and collect services. The aim is obviously to help customers save time while also minimising contact with strangers. The idea is simple. Once you've picked out what you want to buy online, your items are collected by in-store staff. Then, all you have to do is collect your shopping – already sorted and bagged – from the designated area (generally a depot) at the agreed date and time. In a matter of minutes, your shopping is in the car.
No car? No problem! Large stores also offer click-and-collect for walk-in customers.
Don't have a car or prefer to take public transport? No problem! Large stores also offer click-and-collect for walk-in customers. It works on exactly the same principle: in this case, orders can be collected from designated pick-up points in convenient city-centre locations. There are typically plenty of products to choose from at affordable prices. And there's no need to worry about the quality of the products you select. If an item is sub-standard, you will in principle be able to return it.
Arrange home delivery
If you can't get out and about or don't have access to any means of transport, you can have your shopping delivered right to your door. Quite a few chains now offer such a service, which is perfect for anyone who is elderly or vulnerable. Once you've paid for your shopping, all you have to do is choose a delivery slot that works for you and be in when your shopping bags arrive.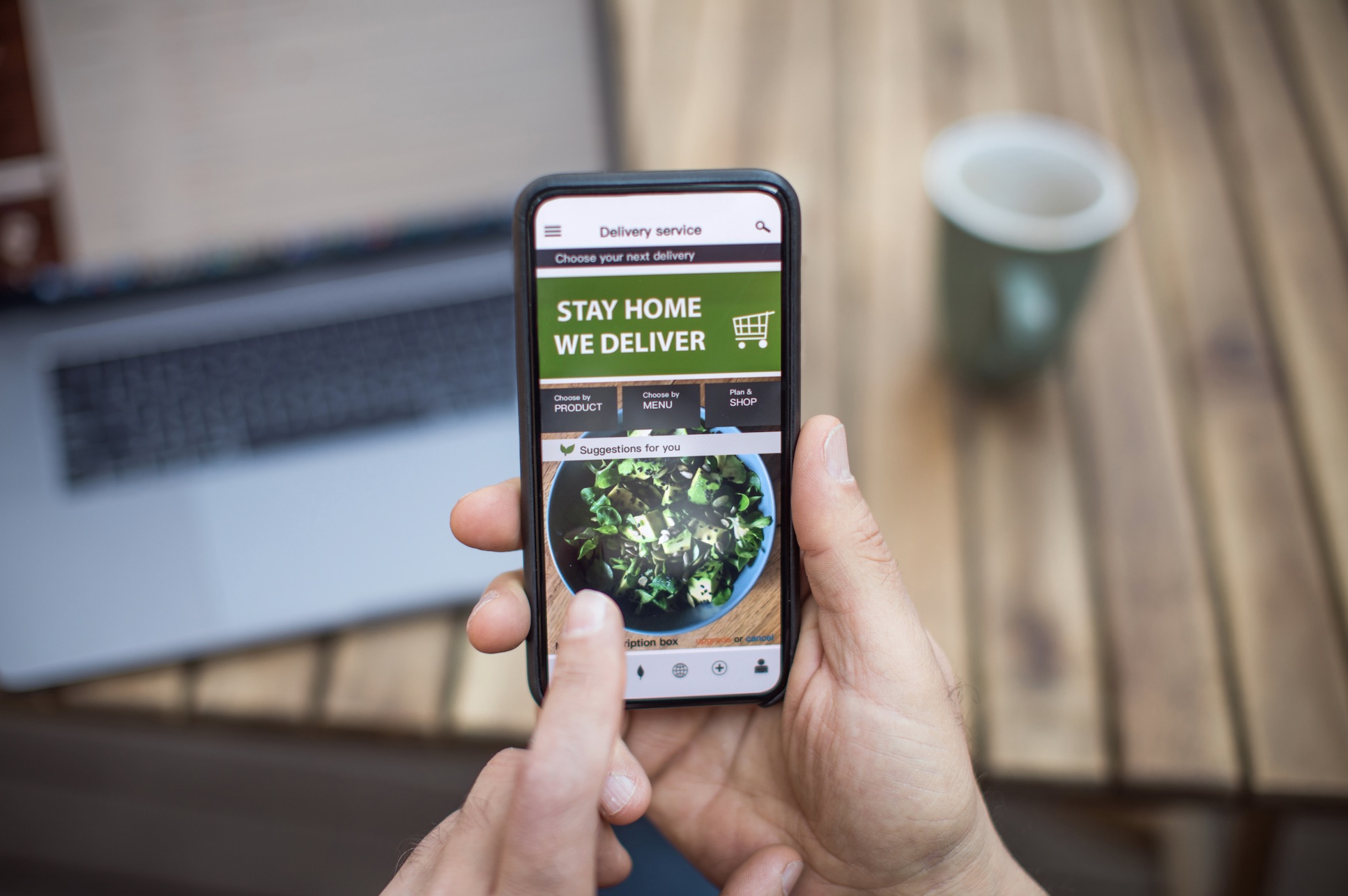 The new technology boom
New technology is accelerating these emerging trends and making online shopping even more practical. In the near future, it will be possible to have your shopping delivered all the way to your fridge when you're not at home thanks to smart locks that can be unlocked remotely. You will just need to send a secure invitation to your delivery driver's phone.
Meanwhile, voice assistants allow you to create shopping lists that you can then find via the website or app of your favourite supermarket chain. Some even allow you to finalise your purchase with a voice command. It's a quick and easy solution.
Lastly, contactless bank cards, PayPal accounts and payments by mobile or facial recognition are seeing exponential growth. Customers are spoilt for choice when it comes to paying online and the options are becoming increasingly simple, quick and secure.
Our consumer spending habits are changing, including when it comes to essential everyday tasks like shopping. This is not just for practical reasons and to save time: amid the current health crisis, more and more of us are turning to online shopping as an alternative to supermarkets.