Nine tips to help lower your baby budget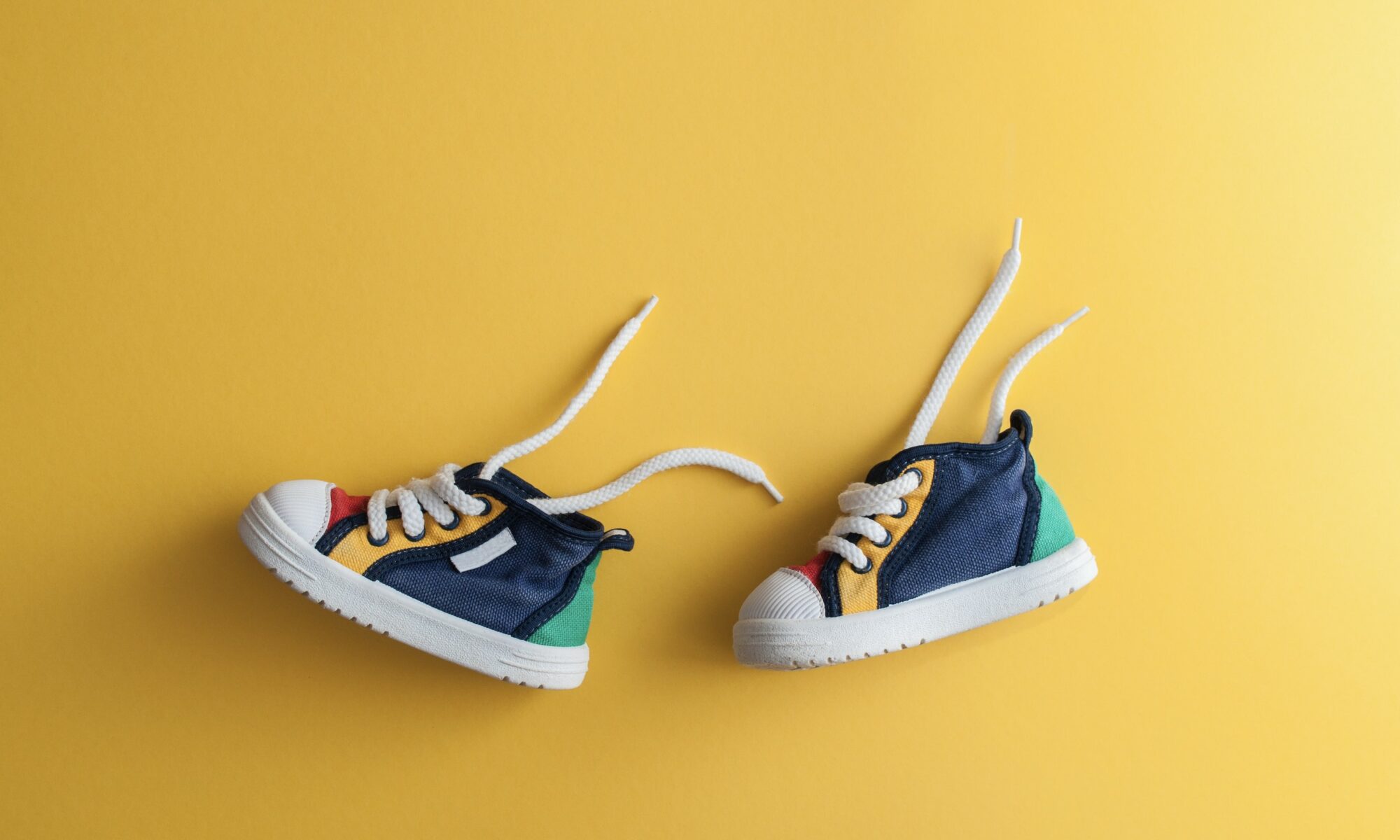 Expecting a happy event? Congratulations! You're probably already thinking through everything you'll need to buy to prepare for the new arrival. If the expenses seem to be piling up, don't panic. Giving your baby the very best start in life doesn't have to cost the earth.
Make a baby list
Start by making a list to prioritise everything you think you'll need well ahead of your baby's due date. The best way to do this is by reaching out to family members and friends with babies for their advice on what's really essential for your baby's arrival.
Once your list is ready, share it with your nearest and dearest – they're sure to want to join in the celebrations with you. That way, you won't end up with ten cuddly toys, three baby bouncers and five pairs of booties but no car seat, for example.
Avoid unnecessary purchases
It's all too easy to fall for that adorable bathrobe that looks like a frog, those teeny tiny shoes or that multi-function all-terrain pushchair. But before you splash out, ask yourself the most important question: do you really need it? Many of your baby impulse buys may actually turn out to be useless or too complex, and end up at the back of a cupboard. And you may find that what you already have at home will often do just as well.
Think carefully before you fork out for a baby bottle drying rack, a nappy bin, a wipe warmer or a baby monitor with a camera and a motion detector – especially if you live in a small apartment. Getting the essentials should be your top priority.
⇒ There are even websites where you can hire baby items you'll only need for a few months (or a few days if you're planning a holiday or a weekend away). They often stock cradles, baby baths, highchairs, breast pumps, baby carriers, folding beds and more. It's a convenient and affordable alternative!
If you need a reason to save money by testing out washable nappies, remember that you're likely to get through between 4,500 and 6,000 disposable ones before your child is potty trained.
Buy in the right place, at the right time
As soon as you hear you are expecting, you will be unable to resist the cute matching outfits and accessories in baby shops. But try to avoid impulse purchases. Your baby won't necessarily feel more comfortable (or look any cuter) in a brand-name baby grow rather than a standard one. Supermarkets offer perfectly suitable clothes and equipment, often at a fraction of the cost of trendy stores. And if brand-name items really matter to you, why not add them to your baby list?
You should also try to think through and plan your spending. For example, take advantage of the sales, buy second hand, pick up items for the future at the end of the season, wait for bulk-buy offers on nappies, and buy batches of baby creams and medicines.
⇒ If you need a reason to save money by testing out washable nappies, remember that you're likely to get through between 4,500 and 6,000 disposable* ones before your child is potty trained.
Look for items that will grow with your child
Your baby won't be a newborn for long. Most of what you buy will soon be too small or unsuitable. Luckily, some products are designed to be adjusted as your child grows.
That's why it's a better idea to pick out an adjustable cot that you can use for several years rather than a cradle your child will only fit in for the first few months. The same goes for pushchairs and car seats, too: choose ones with adjustable accessories that can keep pace with your child's development.
As your child grows up, it's a good idea to sell accessories, clothes and toys they no longer use.
Embrace second hand
Whether you need furniture, clothes or even toys, second hand is your friend! Classified ad sites, second-hand shops and Luxembourg's frequent bring-and-buy sales for childcare equipment are all veritable treasure troves for changing tables, pushchairs, playmats, pyjamas and more. Ask your friends and relatives too, as they may still have items they used for their own children. You may find that they've hung on to things that are in surprisingly good condition. That said, if you're in any doubt about a hand-me-down, don't take it. Your baby's safety always comes first.
⇒ As your child grows up, it's a good idea to sell accessories, clothes and toys they no longer use.
Homemade is best
Breastfeeding is still the most economical way to feed an infant, even if you need to buy a few extra items (nursing bra, breast pump, etc.). If you're not able to breastfeed for any reason, powdered milk is the next best thing because it's often a lot more affordable than ready-to-use liquid baby milk. Ask your paediatrician for advice if you're unsure.
When your child starts on solids, cook their meals yourself. You'll save a fortune on baby food sachets – and you'll also know exactly what the ingredients are. You can also make portions of puree and freeze them.
⇒ And don't feel you have to invest in a special baby food processor. You can use the utensils you already have in your kitchen: blender, casserole dish, steamer, airtight jars, etc.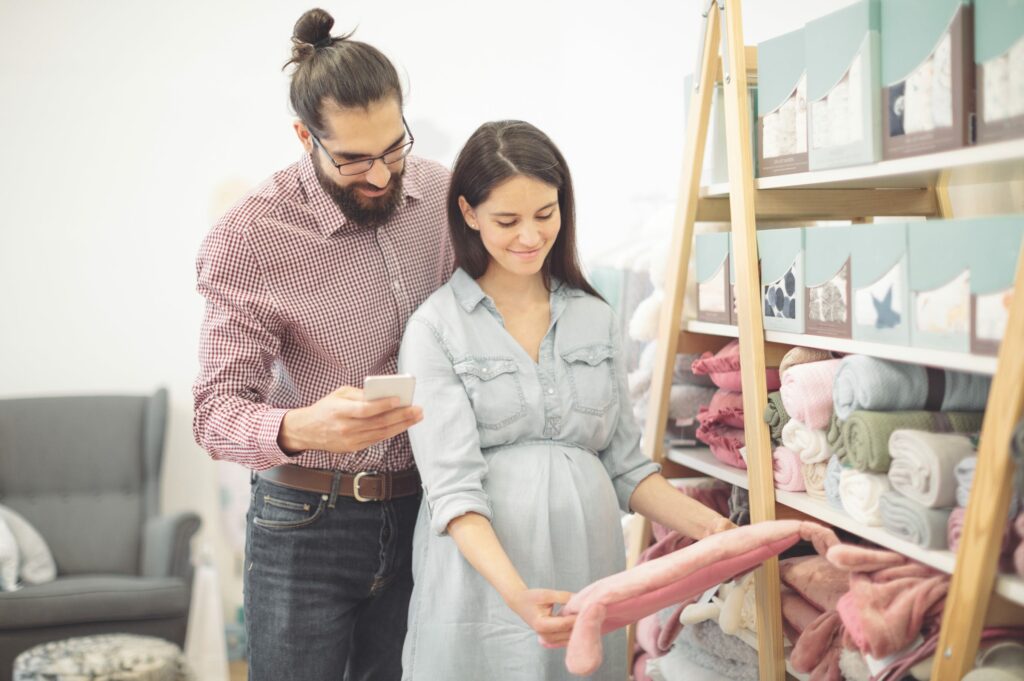 Think about DIY decor
Rather than blowing your savings on your baby's room, why not see what you can make yourself? You could try making a mobile to hang above the cot, a decorative crochet blanket, a personalised photo frame or felt stickers for the wall. The list of potential DIY projects is endless. It will cost you a lot less than buying everything in a shop and you'll have the satisfaction of having made something original and unique!
Find the best childcare arrangement
Staying at home to look after your child or calling in the grandparents seem like perfect solutions, but they might not work for you. In that case, you'll need to choose one of the other options: creche, nursery, childminder, babysitter, nanny, etc. There are plenty of childcare options on offer, but places are scarce and often costly. It's a good idea to look into it even before your child is born to compare the different prices.
Useful info: The Luxembourg government helps parents by providing childcare service vouchers. Childcare service vouchers (chèques-service accueil) or CSAs let parents access childcare at a reduced cost or receive a certain number of free hours with accredited CSA service providers recognised by the Ministry of Education, Children and Youth (MENEJ).
You can also claim tax benefits when you file your tax return.
Find out about any financial assistance and benefits
Lastly, find out about any assistance you may be entitled to claim to help with your new life and manage the expenses ahead. Several types of benefit are on offer in Luxembourg:
Birth allowance: this is currently made up of three payments of EUR 580.03, paid on request to the mother provided that she meets all of the eligibility criteria (attending doctor's appointments before and after the birth, being registered with the Luxembourg social security system, etc.).
Child benefit: EUR 265 per child (plus EUR 20 for those aged over six and EUR 50 for those aged over 12) per month from the birth of your first child until his or her 18th birthday.
Later on, you will be entitled to a back-to-school benefit of EUR 115 for children aged over six and EUR 235 for those aged over 12.
Don't forget that you can also claim tax benefits when you file your tax return. Depending on your circumstances, you may be entitled to a lump-sum allowance for childcare costs or a tax credit for single parents, and you may be able to increase your tax deductions on certain investments and expenditure (mortgage savings scheme, life insurance policy, etc.). Speak to a specialist to make sure you don't miss out on this support.
So, you've made a list of everything you'll need for the arrival and you're armed with a few tips on how to optimise your budget. You're ready for the pitter-patter of tiny feet! All you have left to do now is relax and wait for this wonderful adventure to begin.
---
* Regards 10/2020 Statec: "Arrivée d'un bébé : quel budget minimum prévoir ?"