Preparing for your big move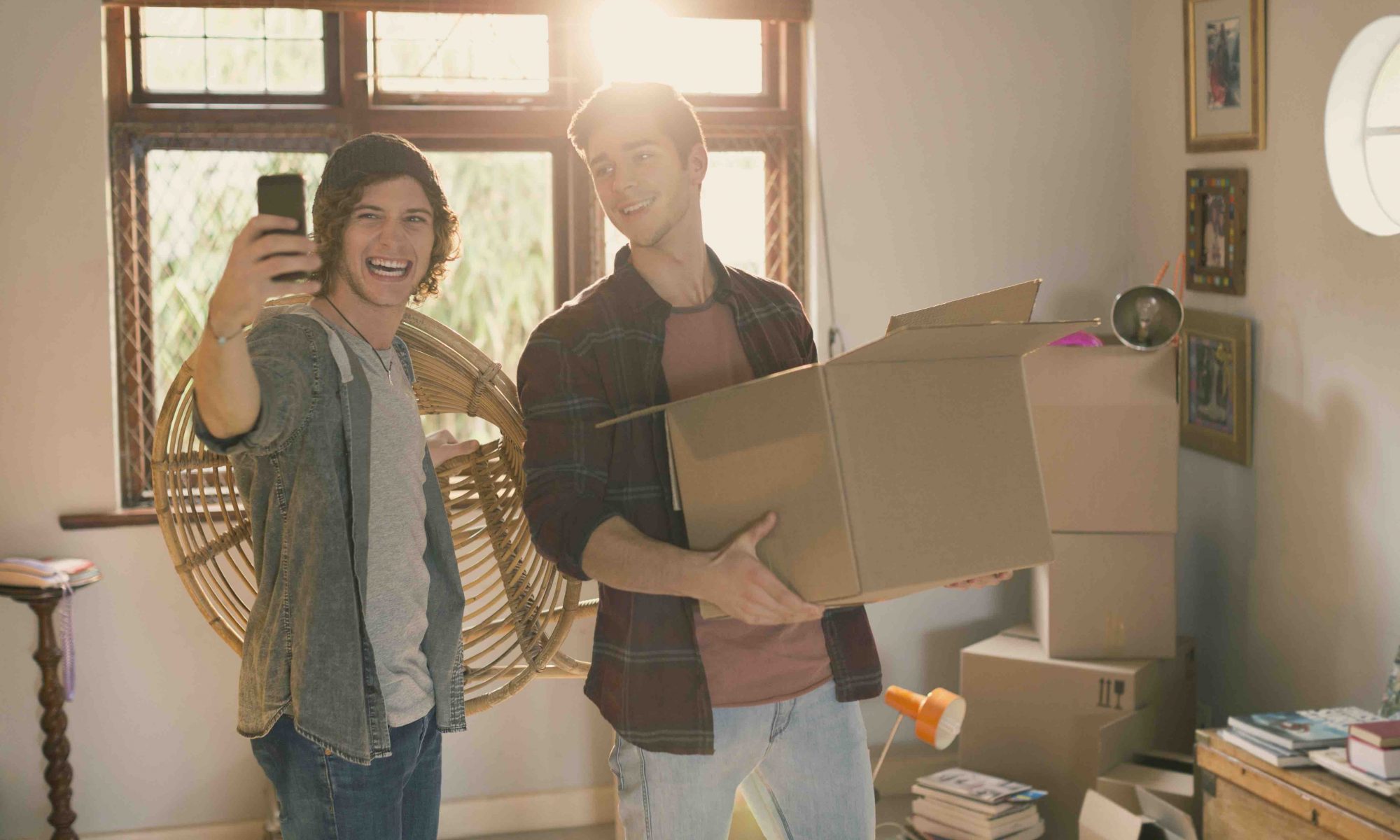 The house is littered with cardboard boxes with their contents scrawled across the side, your every thought is in centimetres or metres squared, and you're beginning to develop shapely biceps. There can be no doubt about it: moving day is on its way. It seemed like a breeze at first, but now you wish you had given it more thought, and hadn't hoarded so much useless junk. Here are some tips for preparing to move house that will spare your tired muscles and help save you money and energy.
List, measure, sort… and bin!
There's nothing like a tidy checklist for making sure you leave nothing out and your move goes smoothly. Go through your home room by room, pen in hand, and write down everything you need to remember for each one. If you can, it's also wise to write down the dimensions of your new flat or house. This will allow you to create a mental image of your new abode and decide which of your current belongings have a place there.
A key step is to take stock of what you don't want to bring with you, and make sure you get rid of it before moving day arrives. Don't forget that there are plenty of car-boot sales in Luxembourg. Provided they are in suitable condition, you can also donate things to people in need if you don't want to take them with you.
Think inside the box
Cardboard boxes: they're the backbone of a successful moving day. Truly, you can never have enough of them. Better to have a stockpile than to risk having to overload boxes, making them impossible to carry. That would be bad for your things as well as your back! And if you run out? Just head to the supermarket, where they have a warehouse full of empty boxes they can give you. You can also buy boxes specially constructed for moving house.
Once you're stocked up on moving boxes, pack them with care. Write on them, specifying what's in them as clearly as possible, and perhaps even adding the room of the home where the contents belong. This will make unpacking all the easier. If you get started early enough, you can even label your boxes in advance, writing what you want to put in them when it's time to move. No matter what you do, work step by step instead of doing everything the day before you move and not being able to keep track of what you put in which box.
If you hire professionals, don't forget to declare the worth of valuable items so that they will be covered by the moving company's insurance.
Leave it to the pros
Hire a professional company if your finances permit, especially if you have items that are bulky, heavy or fragile. Don't risk injuring yourself or damaging your belongings. To avoid nasty surprises, have more than one moving company provide you with an estimate. This way you can compare prices, which vary significantly. There may even be a 'budget' option where the movers only take care of the most difficult tasks while you and your friends do the rest. If you hire professionals, don't forget to declare the worth of valuable items so that they will be covered by the moving company's insurance.
Bear in mind that the vast majority of moves take place from May to September, meaning prices are higher and movers' schedules are busier during this period. You can't always choose when you're going to move, but if you can, place your dates to avoid the summer rush. If you can't do this, at least request quotes from moving companies in advance so you're not left drowning in a sea of boxes.
This also goes for renting a moving van if you choose to move your things yourself. Either way, be sure to notify your neighbours and local city hall so that you have access to a parking space for a large vehicle.
Get by with a little help from your friends
If your finances don't permit you to hire professionals, turn to your friends and loved ones. Give them plenty of advance notice so they will be able to make time on the big day. Many hands make light work! Moving can even be fun, especially when there are a few strong men to carry the heaviest things, and a few pizzas on the table (or an upturned box) for your helpers to enjoy during the down time. But be sure not to make the breaks too long, and skip the wine at lunch, or you might not get it all done in one go!
Waste not, want not
Remember to eat up all the food in your freezer and cupboards in the weeks leading up to the move. Food can be tricky to transport, and the fewer things you have to take with you, the better. This will also allow you to unplug and clean out your refrigerator and freezer before moving them.
Tie up loose ends
There are a few important side tasks you must sort out when you move. Don't forget the administrative steps you need to take when you change your address. For things like your internet, phone lines, electricity and bank, you will need to end your contract, change your information or let them know you're moving so that it can all be switched to your new address in good time. But don't do this too early either, or you might wind up in the dark!
Contact POST Luxembourg to have your mail redirected. Don't forget that if you own a car, you also have to notify the SNCA  of your change of address.
Please note that if you own a dog, your pet must also be declared to the communal government.
Check in with the commune
Whether you're leaving the country or just changing communes, you must declare your departure/arrival with the relevant administrative office. If you weren't a Luxembourg resident before the move, you will have to complete an immigration procedure.
Please note that if you own a dog, your pet must also be declared to the communal government.
Take your leave
Full-time employees in Luxembourg are entitled to two days of "extraordinary" leave (without losing any pay) for a number of personal reasons, including moving house. It's important to be aware of this, as the extra time can really come in handy. This leave cannot be carried over to another period, and must be taken at the time of your move. Your employer may ask for a certificate of residence issued by your new commune. This is also when you should inform them of your change of address so that it can be entered on your tax card.
You can read all you need to know about moving house (and more) in this online brochure (French or German only) published by the Luxembourg government.