Purchasing a car: know what you're looking for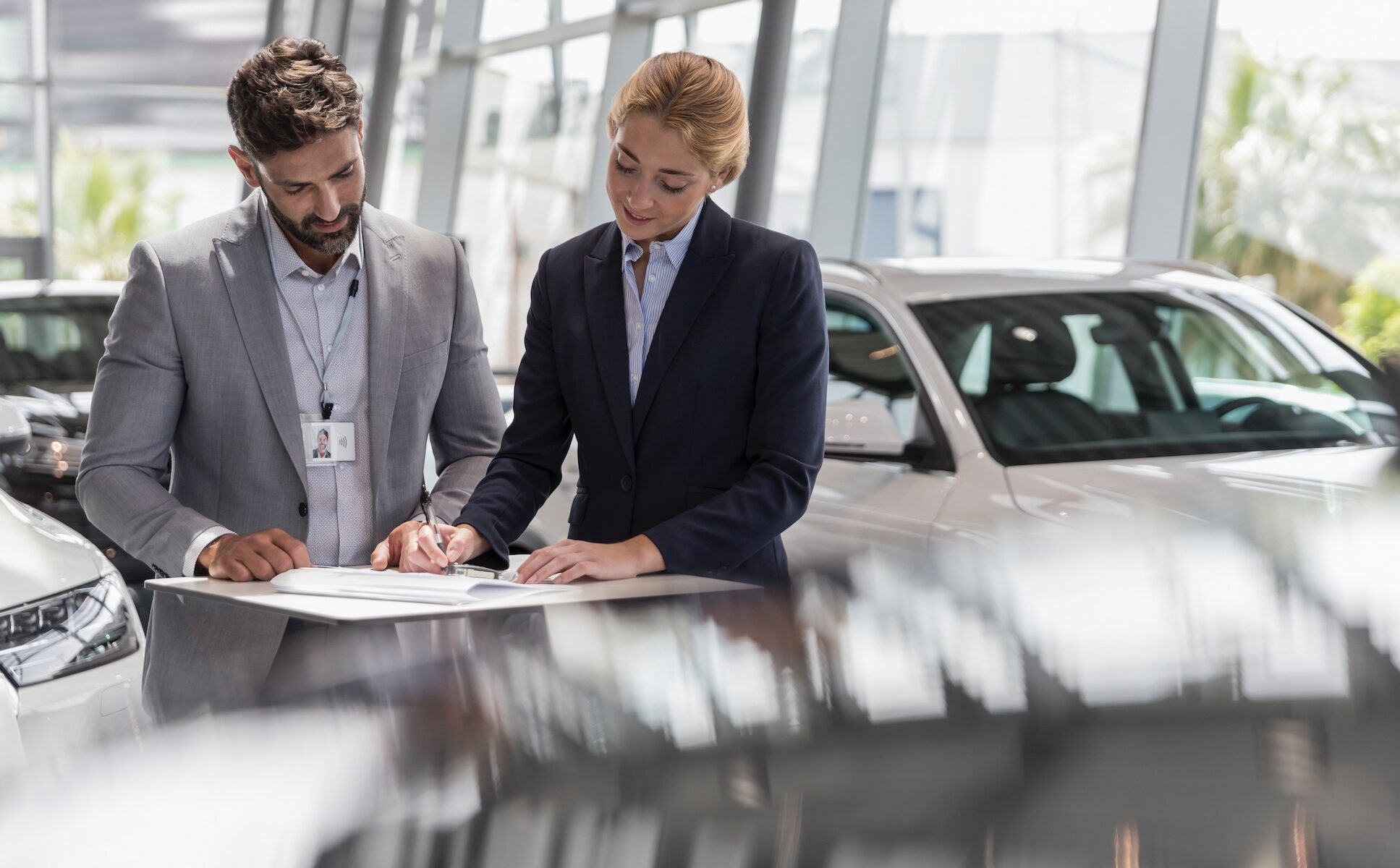 Define your requirements and budget, and trust the professionals
The Luxembourg Autofestival will be back for its 59th year. Luxembourg is a nation of car lovers, and the festival always offers a great opportunity to find out about new technology trends and achievements in the car sector. And the figures highlight the importance of the event: up to 30% of annual sales are usually made between January and March.
A car is not an impulse buy
For most people, buying a car is not an impulse buy and requires a certain amount of preparation. So it's worthwhile to make a list covering everything that is essential for you when you purchase a car. Do you need a big boot? At least five seats? Are certain security features a must for you? Answering these questions will narrow down the range of potential vehicles. This will help you gradually draw up an initial list that can then be adjusted on the basis of financial restrictions. That leaves just two fundamental decisions to be taken: diesel or petrol? new or used car?
The decision whether to buy a new or a second-hand car will mainly depend on your budget. New cars are more expensive to buy and lose value quickly, but come with a manufacturer warranty and therefore service costs are lower. Used cars are cheaper to buy, but the upkeep is more expensive. Further details on the pros and cons are listed in the information box.
Petrol or diesel?
You should consider the following factors when comparing petrol and diesel cars: fuel costs, consumption, purchase price, efficiency, insurance costs, tax costs, annual mileage and usual journey length.
Diesel cars were always cheaper than petrol cars in the past, partly due to generous tax advantages. This is the case in the EU, but not in the rest of the world, where diesel cars are generally in the minority. For the time being, diesel cars are more attractive in Europe, for as long as the tax advantages remain in place.
A little over five years ago, fuel consumption for diesel engines was around 30% lower than for petrol engines, and today it's still between 20% and 25% lower. Petrol engine technology has improved significantly, whereas diesel engines have been pushed to their efficiency limits and there is only limited potential for further progress. Emissions control is also an issue for diesel engines, as particle filters and additional measures raise fuel consumption.
Once upon a time, the only choice was between diesel and petrol, but electric cars are now also in the mix.
In 2022, diesel is probably still the cheaper option for anyone covering more than 20,000 kilometres per year. Yet a diesel car is nearly always more expensive to buy than a petrol car. Diesel engines need to withstand much higher pressure in the cylinders than petrol engines. The complex engines are twice as expensive to produce and this has to be passed on to consumers.
The longevity of diesel engines was a convincing sales argument in previous times. They were rather basic workhorses and therefore ran for a long time. Today's complex diesel engines can generally cover around 200,000 kilometres, like petrol engines.
Once upon a time, the only choice was between diesel and petrol, but electric cars are now also in the mix. Opting for an electric vehicle? Make sure you know exactly what you need and expect from your car. There are government programmes subsidising electric and environmentally friendly transport.
In 2022, a diesel is probably still the cheaper option for anyone covering more than 20,000 kilometres per year.
Limits: a key consideration
Generally speaking, it's important to set limits when buying a car. First things first: set your budget. You don't want to regret your purchase once it's too late, so it's essential to set a price limit and to stick to it. If you're planning to buy on credit or lease, make sure to also set repayment limits. Remember that taking out a loan can also have tax benefits: up to EUR 672 per annum of interest on personal loans is deductible from your taxable income for each member of the household.
Some dealers also offer financing solutions, but beyond any special conditions (such as 0% financing from the manufacturer) bank loans generally offer more favourable terms. This is particularly the case, as dealers tend to require higher down payments. Of course every situation is different, so make sure you do your homework and negotiate before taking any decision.
Professional know-how
Remember to always buy from a professional dealer, especially if you're not particularly knowledgeable about cars. It's true that professional dealers' used cars are more expensive, but you can be certain that you're purchasing a vehicle that has been assessed and comes with guarantees. Not to mention the huge room for negotiation if you offer your old car in part exchange.
The right feel usually outweighs big promises. So whether you're buying a new or used car, always take your potential purchase out for a test drive. It's the best way to check whether the car meets your expectations.
Administrative procedures
If you buy from a dealer, they will usually take care of the administrative procedures, which is not the case if you buy from a private person. These procedures differ depending on where the car is purchased and registered.
But irrespective of where you buy, you must get the following documents:
the purchase agreement (private sale), or the invoice (dealer);
for used cars, the registration certificate (called the Carte grise if you're buying the car in France or Belgium, and the Zulassungsbescheinigung (Parts I and II) in Germany and Luxembourg);
the declaration of conformity, in particular if the car is purchased abroad;
the vehicle log book (recommended as it provides proof of regular services and mileage); and
for a used car purchased in Belgium, a Car-Pass that is less than two months old (proof of mileage).
Depending on where you intend to register the vehicle, additional documents are required: an inspection certificate (for Luxembourg, Belgium, France and Germany), a quitus fiscal (attestation of VAT-exemption on used cars) from the French tax authorities (France), and a vignette 705 from the customs authorities (Belgium and Luxembourg).
Special rules apply to VAT on cars purchased abroad. For new cars, i.e. those less than six months old or with less than 6,000 kilometres on the clock, VAT is payable in your country of residence.
For used cars, i.e. those over six months old or with more than 6,000 kilometres on the clock, no VAT is payable in your country of residence. If you buy from a dealer, you pay the VAT applicable in the country where you purchase the car. There is no VAT on private sales.
Additional taxes are payable before the car can be driven on the road: in Luxembourg you must pay the registration tax in the form of a tax stamp (droit de chancellerie) and car tax, in Belgium the car tax and registration tax, in France the regional tax and CO2 tax, and in Germany the car tax and registration tax.
Make sure to inform your insurance company before you purchase a new car. You must have a provisional insurance certificate. If you purchase a car abroad, you will need temporary registration plates for the journey home. You can find information about this from the registration authorities in the country where you purchase the car
New car or used car?

Tried-and-tested financing: useful information about a personal loan
If you want to buy a car or finance another big-ticket item but don't have the funds available, or don't want to dip into your savings, a personal loan is the right option.
A personal loan – often referred to as a consumer loan – is simply a loan agreement. On the basis of this loan agreement, a certain amount of money is made available to a private individual, who then usually repays this amount in regular instalments (generally on a monthly basis) over a fixed time period. A personal loan is therefore different to a mortgage that is taken out to purchase property.
There are two different types of personal loan. A special-purpose personal loan is used to buy a specific item such as a car or furniture, and can also be used to finance renovation or restructuring work. For this type of loan you need to provide the loan provider with a receipt or an estimate, for example, if the loan is for work on your house. In contrast, a revolving credit is not tied to any specific expenditure. The money can be used as you choose, and you are not required to provide any specific details.
It's worthwhile to make a list covering everything that is essential for you when you purchase a car.
Personal loans are usually granted (or declined) relatively quickly once the financial institution to which you have applied has checked your financial profile. An additional advantage is that a personal loan does not require any capital and has a fixed interest rate for its full term. The repayment rates and term will vary, depending on which bank or financial institution is used for the personal loan. Based on our research, the following holds true for most Luxembourg institutions:
The maximum loan granted is generally EUR 100,000.
The loan repayment period is usually between 12 and 60 months. Depending on the size of the loan, this relatively short repayment period may result in high monthly instalments.
Personal loans are often associated with higher interest rates than mortgages.
You can claim the interest expense on a personal loan under "special outgoings" if you are subject to an annual adjustment procedure in Luxembourg or when filing your income tax return. EUR 672 per annum of interest paid is deductible from your taxable income in Luxembourg for each member of the household. For certain life insurance premiums in connection with a personal loan, up to EUR 672 per annum is deductible from taxable income for each member of the household. NB: the maximum deduction of EUR 672 per annum for each member of the household includes both interest and deductible insurance premiums.
As with all loans, you are obliged to repay a personal loan and in some cases are therefore exposed to the risk of over-indebtedness. You should always bear in mind that borrowing money costs money.