What are the virtues of revolving credit?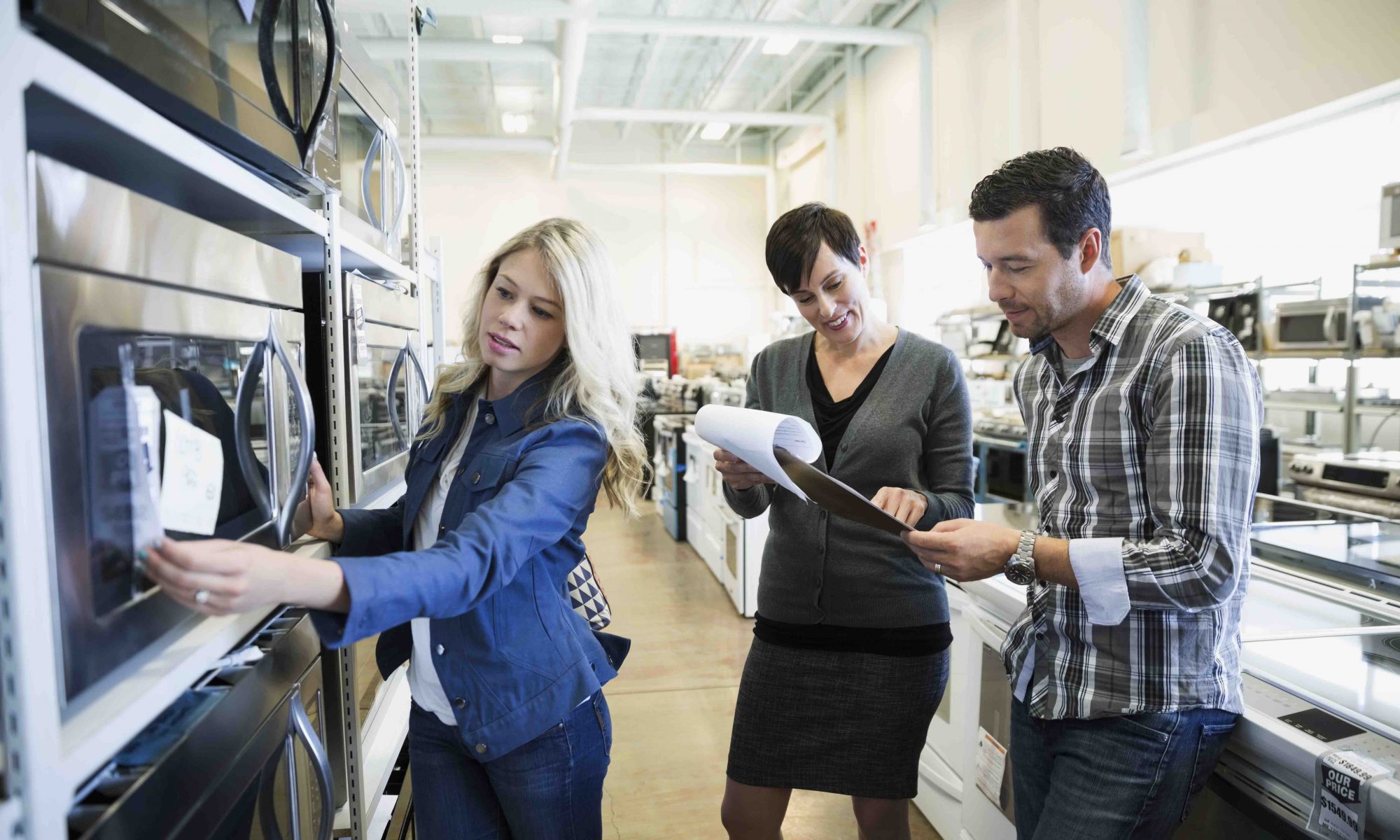 Ever had a salesperson suggest that you pay for your new washing machine by taking out a store card? Ever received a letter offering you an initial capital of €3,000 to use as you see fit? This is what is known as revolving or permanent credit. myLIFE is here to explain how it works and why you should be careful with this type of financing solution.
What is revolving credit?
What makes revolving credit unique is that it provides the borrower with a sum of money that can be used freely.
Unlike special-purpose loans, such as financing for a car, revolving credit is not tied to a specific purchase. The borrower can use the money as they see fit (for household appliances, furniture, holidays, food, etc.) without having to justify its purpose.
The principal of revolving credit can be used to pay for any purchase or saved for use in an emergency.
How does it work?
This type of credit may be offered by a bank, a large retailer, a specialist organisation or a mail order company. It is sometimes associated with a payment card (linked to one or more stores) that allows you to pay for your purchases up to the previously authorised limit. This gives customers the option to pay in cash or with credit by using their card. Revolving credit can also be attached to a bank account. In this case, all you need to do to use it is make a bank transfer to your current account from the account where the money is held.
A retailer, for example, may suggest that you pay for your new washing machine, coffee machine or sofa using a store card.
If the credit is with a bank, the principal loaned can be used to pay for any purchase in any store, or it can be saved for use in an emergency (e.g. major car repairs).
In all cases, the borrower pays interest only on the amounts they have actually spent. If the money is not used, the credit costs nothing (excluding any card or application fees). The pool of money available is restored as and when the customer makes their monthly repayments. These instalments allow borrowers to pay back not only part of the borrowed capital but also the interest and any payment protection insurance.
What are the main pros and cons?
You can't help but be attracted to a permanent supply of money that always seems to replenish itself. But while revolving credit is appealing in theory, you must remember that it is a form of consumer loan and must be repaid. It is therefore important to consider all the aspects of this type of product that differentiate it from other forms of credit.
Besides being extremely flexible, its main advantages are as follows:
Simplicity and quick access to credit
A sum of money that can be freely used as a lump sum or on multiple occasions
Interest payable only on the amount you have actually spent
There are, however, major disadvantages:
High interest rates, usually greater than those on traditional loans
Rates that vary over time and based on usage, which may catch you out if you're not careful
A greater risk of succumbing to impulse purchases
Flexibility is the greatest strength of revolving credit, but also its greatest weakness.
A genuine risk of getting yourself into too much debt
Flexibility is the greatest strength of revolving credit, but also its greatest weakness. If you are not very good at managing your spending or have irregular income, you can quickly find yourself caught in a spiral of debt, particularly if your income drops. Your situation can deteriorate rapidly if you can no longer meet your monthly repayments.
Indeed, many of those who find themselves unable to cope with their various debts have at least one revolving line of credit. By way of example, this form of credit is found in over 67% of cases of overindebtedness in France, according to a survey published by the Banque de France in 2018.
The more and quicker you repay, the cheaper the credit.
What precautions should you take?
Before taking out revolving credit, you must get an idea of your ability to repay by drawing up your monthly budget. In order to do this, you will need to consider your inflows and outgoings. This will enable you to determine the maximum amount you can afford to repay every month.
You must also read the terms and conditions of the credit agreement carefully. Be sure to check:
The identity of the lender (bank, specialist organisation, other, etc.)
Withdrawal terms and conditions
Whether the interest rate will change over time
Whether there are any additional costs (card fees, insurance, etc.)
The maximum repayment period
The repayment amount and schedule: ask for budget calculators based on the amount you are likely to spend.
You should also study your statements closely so that you can adapt your monthly repayments based on your financial situation and in accordance with the terms and conditions of your agreement.
As a general rule, the longer you take to repay revolving credit, the higher the interest rate. Conversely, the more and quicker you repay, the cheaper the credit. It is also worth remembering that if you wish to make a particular purchase, a special-purpose loan should be your first port of call rather than revolving credit.
In order to make sure you choose the right option for you, please consult your bank adviser. They can help estimate your repayment capabilities based on your personal situation and guide you towards the solution that best corresponds to your plans. They will also inform you of all the risks involved in taking out revolving credit. Prudence should be your byword!