Startuppers Night – geeks assemble!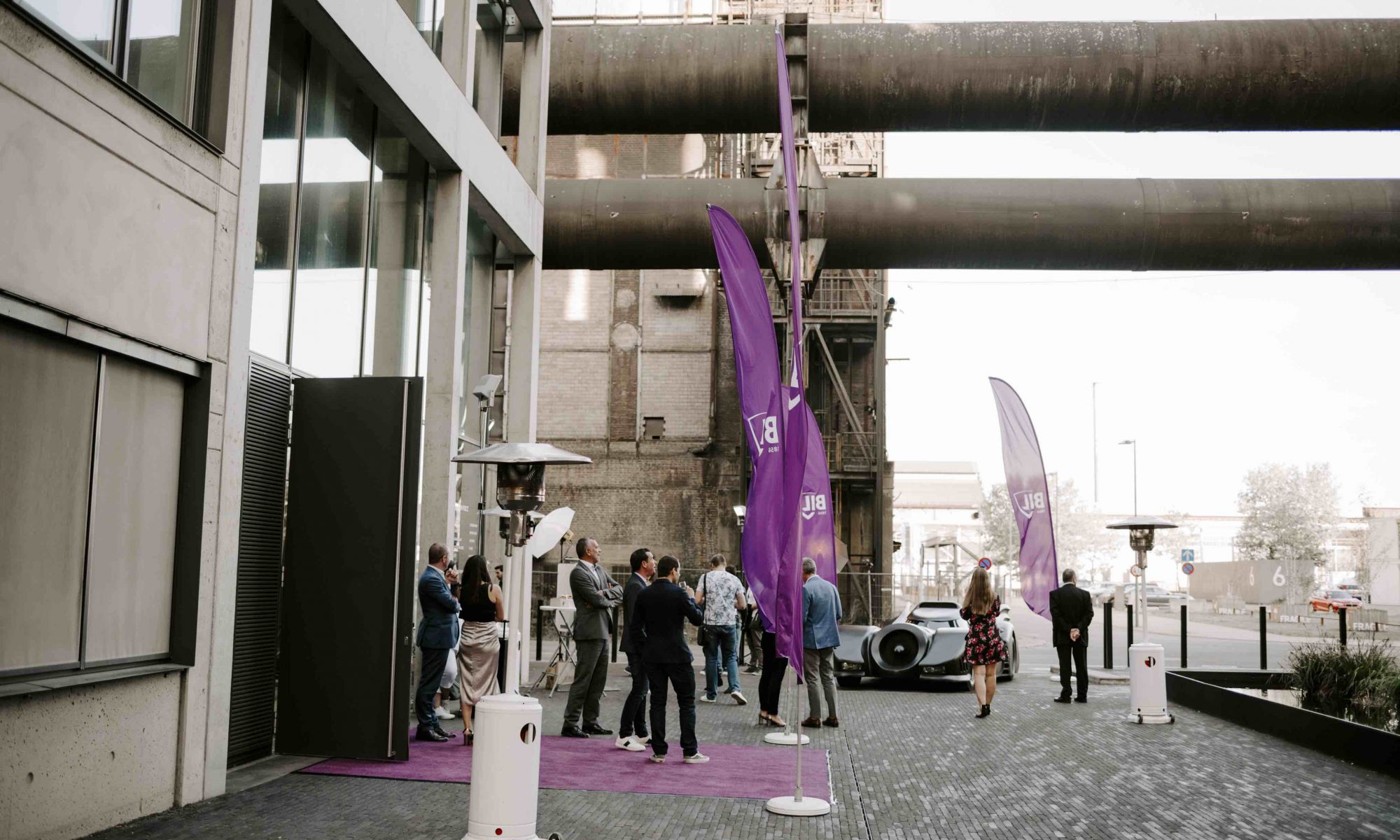 Start-ups, innovative tech, manga, cosplay, video games… On Thursday, 20 September 2018, the best and brightest of the start-up world gathered at Technoport in Esch/Belval for BIL's Startuppers Night!
An inconceivable event
In 2016, BIL organised the very first Startuppers Night. It was such a great success that it has since become an annual reunion for representatives of innovative Luxembourg companies and start-ups. This year, 500 participants once again flooded the halls of Technoport on Thursday evening, raring to discover the newest creations of Luxembourg's start-up ecosystem, make new connections and, of course, have a great time. And they weren't disappointed!
No sooner had they entered than the throng of entrepreneurs and reps from start-ups, accelerators and incubators was greeted by companies showing off their latest technological innovations.

Ujet caught everyone's eye with its ultra-modern collapsible electric scooter. Elsewhere, Mexence drew looks of astonishment and admiration from visitors as it demoed its painting robot, while iSpace prepared to present its lunar rover.
Sébastien Wiertz, General Manager at Paul Wurth InCub, appreciated the evening's unique feel: "We attend a lot of events with potential clients. This evening brought together start-ups from a range of different fields: industry, gaming, tech, etc. There were some interesting ideas on show, as well as tools, accessories and devices for start-ups. It's a really unique kind of event!"
Snacking on hamburgers, the guests tested their logic as they worked through puzzles by 216K. The event also featured Virtual Rangers, Luxembourg's first virtual reality studio, which beamed viewers into a Spaghetti Western where they could don the boots of a cowboy in the midst of a showdown.
Not far from Sniffy's multi-sensory display screens and Foosball Society's smart table football setup, Tsume CEO Cyril Marchiol could be found surrounded by exquisite artwork, showcasing volume 0 of his latest manga, Ragnafall/Imperium Circus. The many meticulously detailed statues on display did not fail to impress the crowd of onlookers.
"I am really impressed with how this event is organised", said Diego De Biasio, Technoport CEO. Many people say that banks are out of touch with start-ups. But, through events such as this, BIL shows that it understands the ecosystem and can relate to these kinds of companies. It's been really encouraging."

Guest of honour: the Batmobile!
While the gamers at Startuppers Night enjoyed an array of classic retro gaming consoles, the geeks in attendance were treated to two very special visitors.
Parked out in front of Technoport was the jewel of the evening. To the delight of comics buffs and superhero fans alike, guests got an up-close encounter with the legendary Batmobile (under the gracious and watchful eye of its Parisian owner).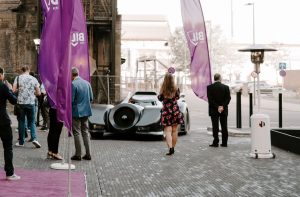 When enough compliments had been given and pictures taken, the guests moved upstairs for a change of scenery. That was when the DJ and cosplayers took control, with dancing, role-playing games and skits that kept everyone entertained until late into the night.
An annual gathering to celebrate the start-up ecosystem, and a chance for its members to connect and unwind in their element.
Connect and unwind
For BIL Head of Marketing & Innovation Pierre-Olivier Rotheval, who is in charge of organising the nerdfest, Startuppers Night is a chance to bring players in the Luxembourg start-up ecosystem together in a new way.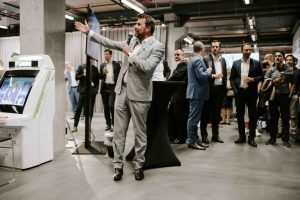 "Luxembourg's start-up community is becoming more and more fragmented (Fin Tech, industry, etc.), and there aren't many occasions to come together. The founders may get invited to start-up events, but the employees don't have much access to the start-up community as a whole. We are aware of increasing numbers of pitch sessions, panels and other discussion forums, and want to offer something different: an annual gathering to celebrate the start-up ecosystem, and a chance for its members to unwind and connect in their element. The eclectic feel of the event is completely intentional, and we welcome it. We want the event to reflect the community: exuberant, eccentric, techy – and fun!"
And the geekmoot was certainly all that, as it brought out the vibrancy of Luxembourg's start-up ecosystem. Startuppers Night will doubtless be back again next year, with even bigger and better surprises in store.
Story and pictures on the website: BIL Innovation
On 29 November 2018, the Startuppers night was named Best Event of the Year at the 2018 Luxembourg Marketing & Communication Awards.