Top tips to help you find student accommodation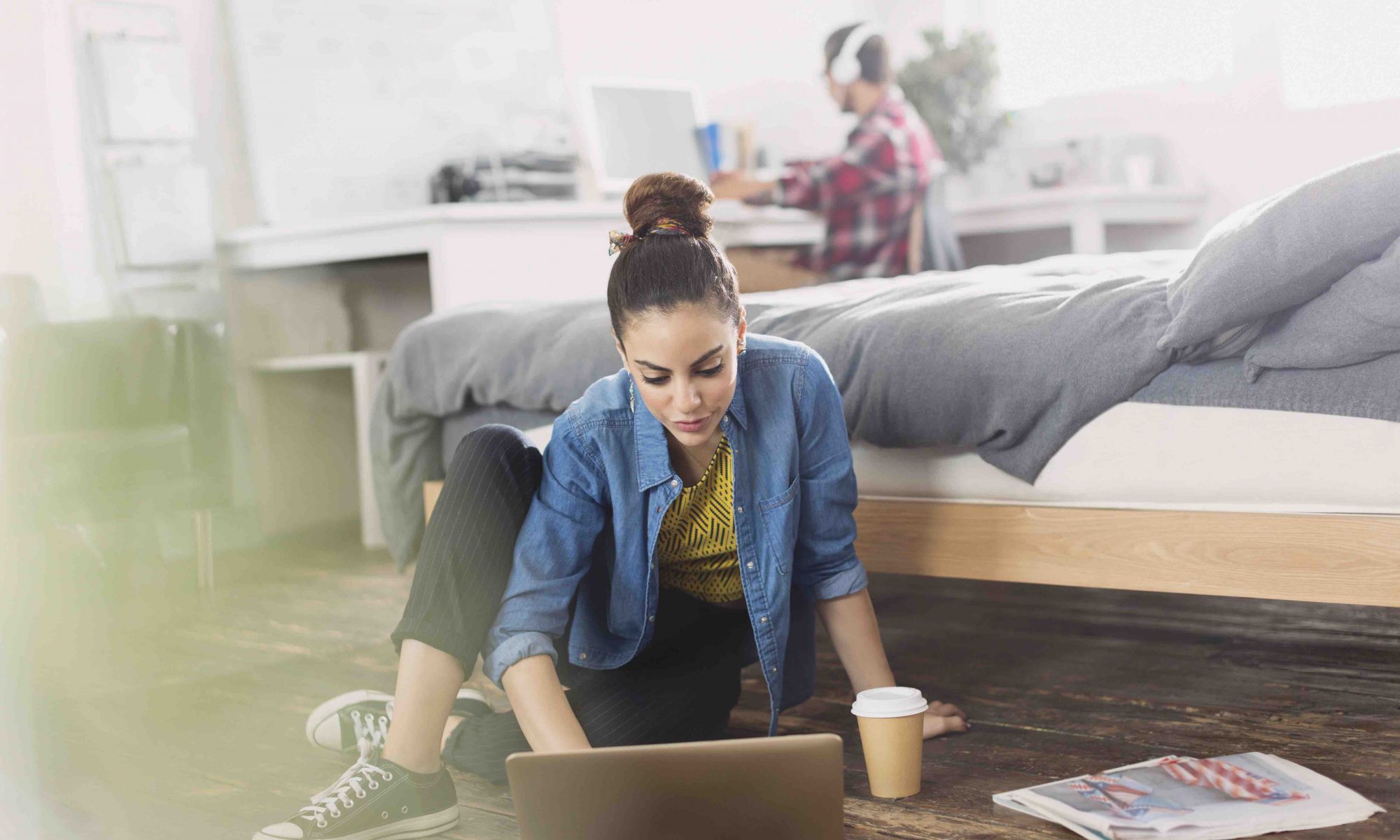 Your baccalaureate is in the bag and your new life is about to start. Many people look back on their student days as the best days of their lives, but there can be plenty of hurdles and stress to overcome – at least initially. Once you've picked a university and enrolled, the next step is finding somewhere to live. Not everyone has the option of staying with their parents, so myLIFE has come up with a few top tips to help you find accommodation that's right for you in Luxembourg.
For those of us who know the Luxembourg property market, it's easy to see why it's particularly hard for students to find accommodation. With some 6,400 students from around the world and courses taught in two or even three languages, the University of Luxembourg is one of the world's most international institutions and also one of the most attractive. It was ranked the 12th best young university in the world in 2018.
This young university was only founded in 2003, so the Grand Duchy has yet to develop a genuine student culture and for the moment it doesn't offer the wide array of amenities this demographic can access in cities that have had universities for centuries. For example, Esch-sur-Alzette, where the Belval campus is located, doesn't really have what could be described as a student neighbourhood (yet). But don't worry! Everything tends to run smoothly around here and a number of initiatives have been launched to make it easier for you to find accommodation.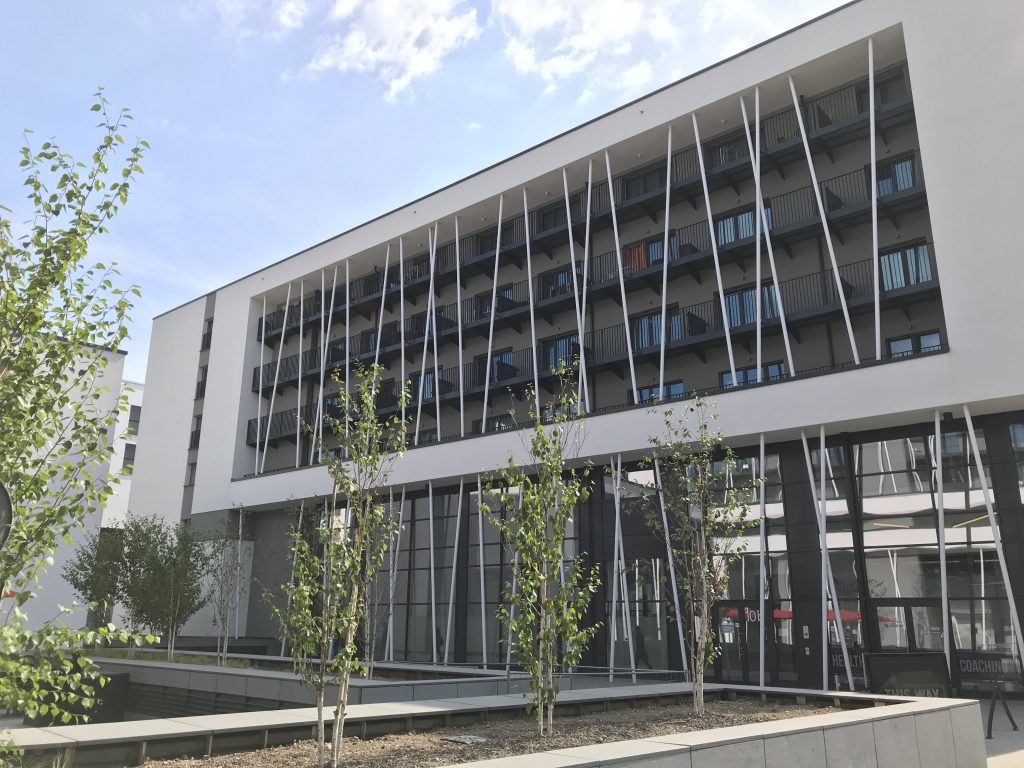 The University of Luxembourg has over 1,000 housing options reserved for its students at its 37 halls of residence in Luxembourg City and in the south of the country.
Living the dream in a hall of residence
If you've just enrolled at the University of Luxembourg, it's important to note that it has over 1,000 housing options reserved for its students at its 37 halls of residence in Luxembourg City and in the south of the country. This is often the simplest and most hassle-free solution, since the rooms and studio flats on offer come furnished and are located near to campus and a wide range of amenities.
To be eligible for accommodation in a hall of residence, you just need to be enrolled on a full-time undergraduate, master's or PhD course. Students enrolled on an exchange programme (such as Erasmus) are also eligible.
To apply online, visit the university website. Bear in mind that students can't choose which hall of residence they will be allocated, although they are able to express a preference. Once your accommodation has been allocated and you've signed the lease (generally for a period of between five and seven months), all you have to do is pay the one month's bond, as well as a security deposit, depending on the type of accommodation. Don't forget that you'll need to take out contents insurance too.
Useful info: monthly rent payments vary from EUR 365 to EUR 1,050 for accommodation measuring between 15 m2 and 35 m2 and include utilities (water, gas, electricity, heating and internet access). The deposit is the same as one month's rent.
Shared accommodation: where you'll share more than just the rent
Do you know the film L'auberge espagnole? Cédric Klapisch's feature-length film about the eventful life of a young Erasmus student in Barcelona did a lot to popularise the idea of shared accommodation – numbers of shared flats and houses skyrocketed after its release. After all, what could be better than sharing a large flat with your friends or other young people your age? This gives you an opportunity to experience living with other people, meet people from different backgrounds, organise your life however you want and, on top of all that, you get to split the bills with the rest of the group. Everyone's a winner! That is, so long as everyone is prepared to play the game.
In Luxembourg, there are several websites that specialise in shared accommodation. One of the most popular is appartager.lu, which is the top accommodation website in France. Finding a room there is stress-free because every listing is verified by the website. Once you've trawled through the listings and found the one that's right for you, all you have to do is arrange a visit to meet your future flatmates. Otherwise, if you already have a flat, you can use the website to find people to share with you.
Another – no less worthwhile – option is intergenerational shared accommodation arranged by an association or charity.
Another – no less worthwhile – option is intergenerational shared accommodation arranged by an association or charity. You will be charged no rent or a reduced amount of rent to stay with an older person (aged 50 or over). In return, you'll agree to help out with household chores (shopping, paperwork, gardening, etc.) or just be a reassuring presence. Of course, the principles of sharing, dialogue and harmony are all key to this approach. For more information on the various options, contact Cohabit'Age or Caritas.
Esch-sur-Alzette takes action
Since the university campus moved to Belval in 2015, Esch-sur-Alzette has had a policy of buying up dilapidated buildings with a view to refurbishing them as student housing. The local authority now has 45 accommodation options in three halls of residence. These offer furnished rooms (12 m2 to 19 m2) with rent of EUR 250 per month. You'll be sharing bathrooms, a living room and a kitchen with your flatmates. To apply for this type of accommodation, click here.
Final tips
If you still haven't had any luck despite our advice, you can still turn to Facebook. There you'll find several groups offering shared accommodation: Colocation Luxembourg, Colocation au Luxembourg and Colocation Luxembourg/WG Lëtzebuerg. These groups are bound to have been set up with the best of intentions, but you should keep your wits about you and above all never pay any money before seeing the accommodation!
Lastly, standard property listings (AtHome, Immotop, Editus Home) may be useful if you're looking for a studio flat, for example. If you go down this route, remember that rents will be of a different order of magnitude entirely. Luxembourg is not a cheap place when it comes to housing.
Useful info: if you have any questions about accommodation (or student life in general – courses, how to enrol, student mobility, cultural and sports activities, etc.) the Service des Études et de la Vie Étudiante (Studying and Student Life Service – SEVE), which is part of the University of Luxembourg, will be happy to help.
Interns and young professionals
Students aren't the only people who may find it hard to find accommodation in Luxembourg – interns and young professionals face many of the same challenges. Our top tip if you're in that boat, or about to be, is to contact the charity Wunnraum fir Stagiairen A.S.B.L., which offers affordable accommodation for interns in halls of residence in Luxembourg City. Information for young professionals can be found at Furnished.lu: an estate agent offering all-inclusive shared accommodation.
The aim of this article is to help you as you navigate the Luxembourg property market for the first time. If you follow this advice, you should find what you're looking for. One last tip: whether you're a student, an intern or a young professional, you mustn't put off looking for accommodation until the last minute. Demand exceeds supply and, as the saying goes, "first come, first served"!