Everything you need to know about studying abroad!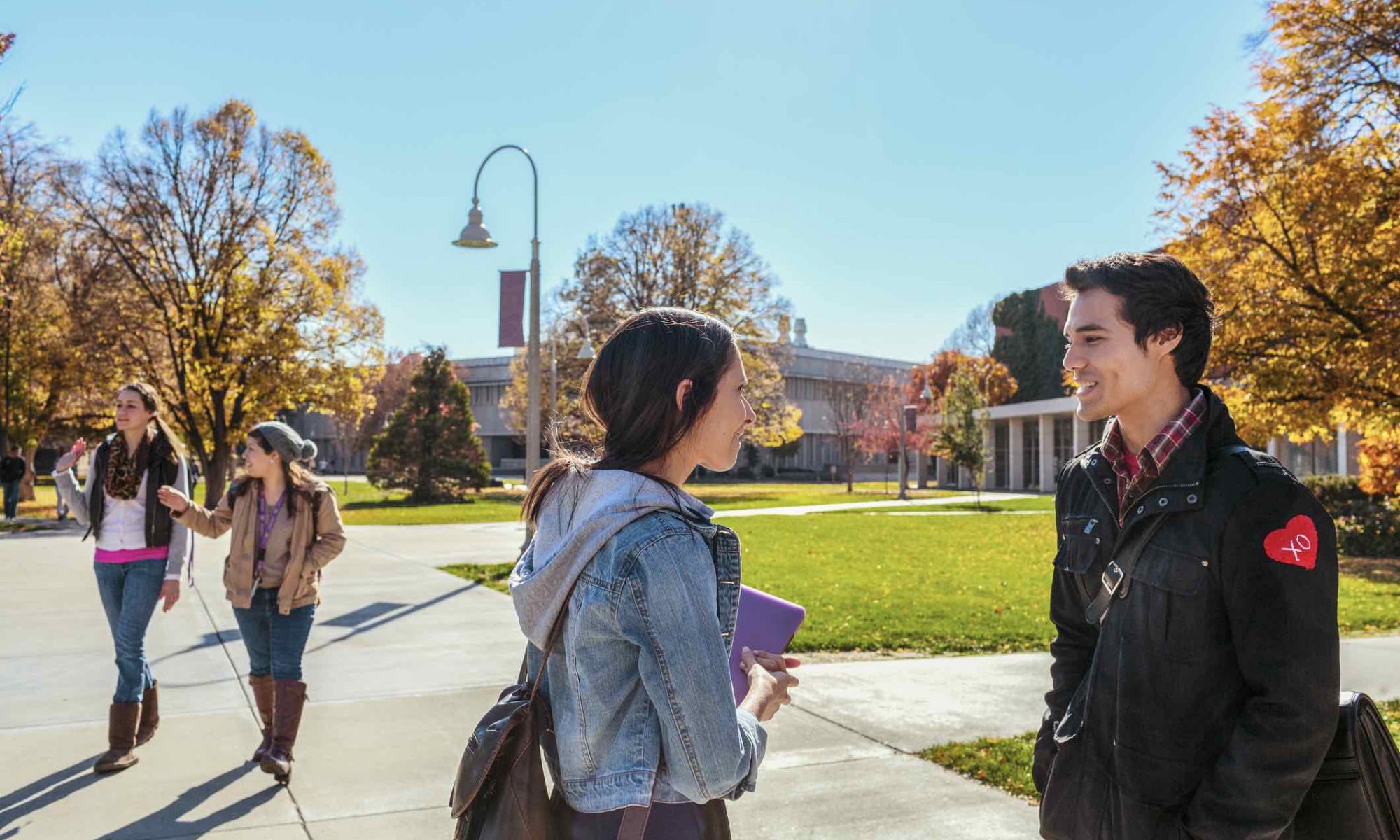 Have you ever considered going abroad to study? Embarking on a new adventure and discovering the world? Finally quenching your thirst to learn about other cultures and becoming an international student?
Why study abroad?
Studying abroad is an exciting an interesting experience, for both personal and professional reasons. Whether you follow your heart or your head, a stay abroad is now a real asset to put on your CV. Here are three good reasons for studying abroad.
Learn a new language
Language immersion seems to be the most obvious and most common reason. To master a language, you have to practise it! What better than to live in the country itself to hear and speak this language? Most sources agree that a year in the country is enough to achieve a decent level in the language chosen, provided that you practise it regularly. Going away for a full year therefore seems to be a very good decision if your motivation is above all language-related.
Discover a culture, broaden your mind
The desire to discover a new culture or broaden horizons is an equally important reason behind many international students' decision. And rightly so, as globalisation may bring communities closer, but each culture retains its quirks and originality. There's a world of difference between the United States, Japan and Russia. So it may be interesting to see other ways of life and other conditions. This will help you to be more open-minded and give you a more critical approach to ways of thinking in your own home country.
Demonstrate your motivation and experience
It's obvious! Going abroad suggests a good level of education, an ability to commit, and a degree of autonomy. This is because foreign universities are selective and look at the motivation shown. Once there, you will have to learn to cope on your own – another quality that will come in use later on.
So you're not the new Einstein (yet). Don't panic. Average applicants have a chance too. Every little helps; start with self-belief!
(…) see this experience as a way of standing out from the crowd of students entering the labour market each year
However, you should see this experience as a way of standing out from the crowd of students entering the labour market each year. When the time comes, your international experience could make the difference!
Questions to ask yourself before you begin
Before starting your research and preparation, it is essential that you draw up a plan and check whether this period of study will be recognised and appreciated when you return. As well as how, when and how much, you should ask yourself the following questions:
What do you expect to gain from this experience?
What are your preferred destinations and universities?
Would you rather prepare for a foreign degree or have a study period recognised?
What level of education do you expect to have when you leave?
What is the plan for when you return? Will you continue studying or start working?
How much does it cost?
Unless you have family living locally or a particularly generous scholarship, studying abroad will be expensive. Very expensive! Prepare yourself for this reality. You will need to plan a budget factoring in housing, tuition fees, transport costs and other expenditure once you arrive. And clearly, some countries are more expensive than others.
In 2014, an analysis of 15 countries was carried out to calculate tuition fees and average living costs. The result highlights vast differences in costs between destinations. Needless to say that these costs have increased since.
Country
University fees
/year
Living costs
/year
Total cost
/year
Australia
$24,081
$18,012
$42,093
USA
$24,914
$11,651
$36,564
United‐Kingdom
$21,365
$13,680
$35,045
Canada
$16,746
$13,201
$29,947
France
$247
$16,530
$16,777
Malaysia
$2,453
$10,488
$12,941
Indonesia
$4,378
$8,527
$12,905
Brazil
$59
$12,569
$12,627
Turkey
$1,276
$10,089
$11,365
China
$3,844
$6,886
$10,729
Mexico
$750
$8,710
$9,460
India
$581
$5,062
$5,642

Source: "Value of Education", HSBC, avril 2014.
Who can help me to fund my education?
If this has cooled your interest a little, then now is the time to take inspiration and tell yourself that, after all, there is considerable help to be found, as well as the possibility of financial support from your family.
For example, the EU Erasmus grant is an incentive reserved for students of the Erasmusprogramme. It is not awarded automatically, and your application must be made to the school or university where you currently study.
In Luxembourg, there are also a number of grants and loans available from Cedies, along with approved banks. The organisation provides very substantial support for eligible students to freely continue their higher education abroad. A simulator can be used to calculate the amount granted depending on the applicant's profile.
How to leave?
So the budget issue has not put you off? Great! It is time to consider how.
The most famous and probably the most complete programme is Erasmus. It consists of a student exchange between the various participating countries. This agreement allows for exchanges between the 27 European Union member states, as well as Iceland, Switzerland, Liechtenstein, Norway, Serbia and Turkey.
All universities awarding a government-recognised degree can offer the Erasmus programme. On top of this are private establishments approved by the State.
Further education students (DUT/BTS) do not have access to Erasmus directly after receiving their diploma, as they are not in university education as such. Technology institutes and high schools can, however, develop partnerships with foreign universities outside of the Erasmus programme. If this concerns you, then contact your current place of study for more information.
Volunteering through the National Youth Service is just one of many possibilities
Apart from Erasmus, there are other programmes that allow young people to study or live abroad for a while as part of an exchange. This can take the form of help financing your project, or assistance with the numerous formalities. Volunteering through the National Youth Service is just one of many possibilities.
When to leave?
Though generally agreed that it is better to go for at least a semester, ideally you should stay a year or more. Ultimately the decision is yours, and it is important to be realistic about your resources and time scale. Indeed, a lot of things can go wrong. You may regret it if you act on an impulse. Going abroad also means taking a break from your family, friends, surroundings and your routine for the most part. So above all you must feel ready.
When should you leave? This is one of the most important questions. At what point in my education am I allowed, or is it better, to leave? Whatever degree you are working towards, start your preparations as early as November or December to meet most of the deadlines set by host countries. In terms of your education, there is no particular "right" time to leave. It all depends on your plans.
Before the baccalaureate. Some schools and organisations offer programmes for young people under the age of 18 who want to spend a few weeks with a host family abroad, through language exchanges.
After the baccalaureate. Joining a foreign university after the baccalaureate is entirely possible. Most EU countries have their own exchange system. Find out more from your school.
After a higher education certificate (DUT/BTS). In the third year, you have the possibility of joining numerous three- or four-year programmes abroad. In theory, qualifications such as Bachelor or Bachelor of Honour are recognised as being the equivalent of Bac+3 in Luxembourg. Find out more about equivalence.
After a bachelor's degree. It is possible to join many courses leading to a master's level. Before you set out, you need to ensure that your qualification in the relevant country is mutually recognised. NB: universities start getting quite selective at this point and often require high grades. Find out more about higher education abroad.
After a master's degree. Once the degree has been recognised, post-master's students are welcome in most countries, provided that their application is good or even very good. At this level, numerous forms of assistance and study grants are available.
Study abroad: checklist!
Application form
Choose and rank universities in your order of preference
University course description
Write a CV and covering letter in English or the language of your host country
A language test is also often required (TOEIC, TOEFL, widaf, etc.)
Requests and application
Passport application (if outside the Schengen area)
Visa application (if outside the EU)
European insurance (find out about the European Health Insurance Card)
International insurance (various bodies offer this type of cover)
Telephone contract (to stay in touch with your family and friends)
International Student Identity Card application (also known as ISIC, which entitles you to student discounts worldwide. It's great!)
Draw up a budget
Return travel
Visa cost (if outside the EU)
Books and supplies
European/international insurance
Accommodation
Local transport
Meals and outings
Communications
Health check-up
Doctor
Dentist
Booster shots
Additional vaccinations (depending on the country)
Find a place to live
Apartment
Host family
On campus
Youth hostel
Flat-share
Bank account
Contact your bank to find out whether it has partnerships with other foreign banks
Information on local bank charges
Open an account with a local bank (if necessary)
To pack
Adaptor for electric sockets
Local currency
A first-aid kit
One last piece of advice: don't overpack as you will doubtless want to buy things when you arrive…