Flea markets and classified ads: eight top sales tips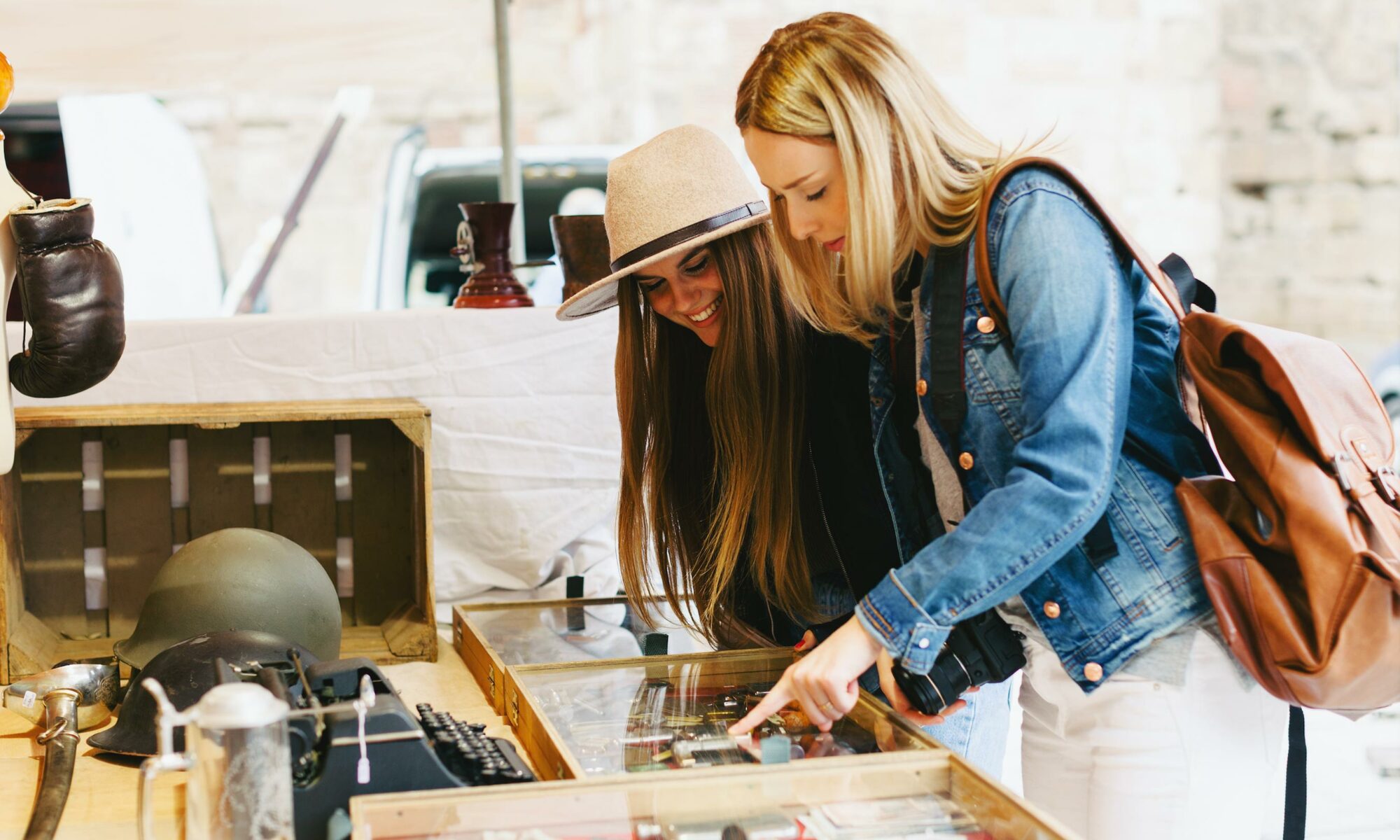 There are many reasons for using flea markets or classified ad sites – maybe you're looking for a change and to freshen things up, or maybe you need a clear out to free up some storage space. They can be a particularly effective way of selling things, provided they are used properly.
We all have a tendency to accumulate clothes and all manner of other things over the years. If your home is full to overflowing, it's usually a sign that it's time for a big clear out to make space for a change. All the same, there's no need to throw everything out!
Now more than ever, we aim to be better consumers, recycling and choosing second-hand rather than new items (especially when it comes to clothes for our little ones). If you want to give a second life to things you no longer use or clothes you no longer wear, there are two useful channels available to you: flea markets and classified ad sites. If used properly, these are a good way of ensuring that things you no longer want or need are sold. They also offer the bonus of a top-up for your bank account.
1. Choose the right spot
You've emptied your cupboards and wardrobes, sorted out the things that are in decent shape and decluttered your house – you're now ready to start selling. So what could be better than organising your flea market? This is a useful option if you're moving home or clearing a house, for example after the death of a loved one. If you want to get rid of your grandparents' furniture or grandma's crockery, check out the date of the next flea market in your town, reserve a stand close to home, and prepare to welcome all comers with a smile.
If it's your first flea market and you're not sure how these things work, be aware that many towns regularly organise such events. For example, the City of Luxembourg organises a flea market  on the first Sunday of the month from April to October, and individuals are welcome to participate Why not organise a stand together with a friend – it will make it more fun and less tiring! If you decide to participate, check which items can be sold and sign up in advance so that you get a good location. Don't forget that your greatest asset may be to find the right spot – the entrance to the flea market, or close to an ATM or a café.
Children's toys, childcare equipment, clothes and books generally sell very well.
2. Organise your stand properly
To give yourself the best chance of sales on the big day, organise your stand properly and make sure you have everything you need (tables, covers, chairs, etc.). The key is an attractive stand that makes people want to buy. Once you've sorted out the items in good condition from those that aren't, focus on presentation, and showcase your best pieces and rare items that are likely to attract collectors. Children's toys, childcare equipment, clothes and books generally sell very well. Display your prices clearly to give buyers a precise idea. If you're selling children's clothes, for example, sort them into boxes marked by age.
3. Offer a few special touches
Make sure you have change and a few bags available, these small and apparently unimportant touches will make the difference and be much appreciated by buyers. If buyers don't have the right change for the comic book they fancy or the board game they want, make sure you have some small change with you so that you are not caught off guard and miss the sale. If buyers haven't brought their own, make things easier for them and wrap up their purchases in a bag.
4. Choose the right platform
Online selling lets you reach a broader audience, but it isn't always easy to distinguish between the different platforms and to stand out among the multitude of adverts. The right strategy is key! First of all, choose the website where you will post your ad based on the type of item you're selling. In Luxembourg, there are several websites for online selling: Bazar.lu, Luxbazar, and Rapido.lu. Of course you can use several complementary platforms. The better known the site, the higher your chances of making a sale.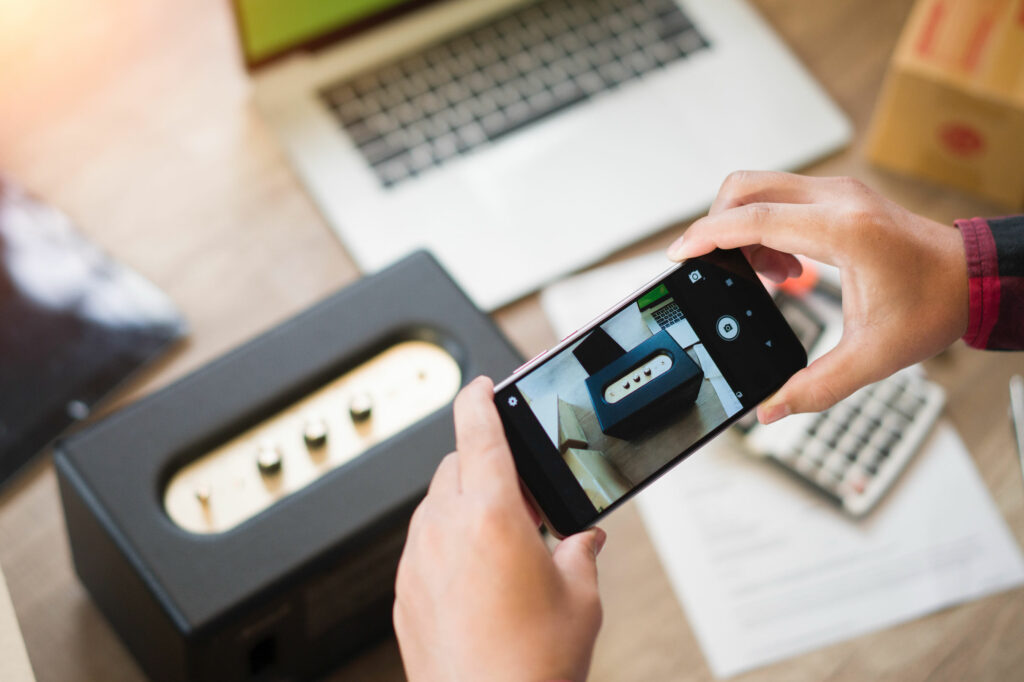 The first thing that the buyer will see is the photos.
5. Take care over your advert
As with the flea market, the key is to stand out and attract buyers' attention to give you the best chance of selling your articles. The first thing that the buyer will see is the photos. Proper lighting, an uncluttered space and a neutral background will help showcase the clothes, furniture and other items in the photos. Add a clear hook in the title (e.g., the type of article, colour, brand). This will give the buyer a clear idea of what you are offering. Don't forget to add a description with all the key information (size, condition, price, any faults, location, etc.). Give as much information with as much transparency as possible in order to avoid any nasty surprises when the time comes. That way, everyone will avoid wasting time and money. After a few days without a reply, repost the adverts or adjust the prices.
6. Be flexible and reactive
It is crucial to respect the buyer, whether at a flea market or on a classified ad site. If a prospective buyer has contacted you, don't keep them waiting, whether at your stand or online. Be reactive and reply to questions without delay. A lot of people sell online. If you reply late, you risk missing an opportunity to close a good deal. It's also important to be flexible. Sales between private individuals often involve some negotiation on price; that's part of the deal. Be open to reaching an agreement on a fair price that both sides are happy with. Don't artificially inflate your prices so that you can drop them when the time comes to negotiate. The risk is quite simply that you won't have a buyer to negotiate with.
Don't artificially inflate your prices so that you can drop them when the time comes to negotiate.
7. Build a relationship based on trust
In principle, anything can be sold, but the reality is quite different. Trust is necessary to close a sale. There must be no question of offering the buyer something that is damaged or stained or cannot be repaired, whether it's an accessory, an item of clothing or an electronic appliance. Point out any potential defects that can be easily repaired, or you risk the buyer turning against you. Never forget that your aim is to sell something you no longer want, and to please someone else.
8. Avoid the pitfalls
Sales between individuals, particularly online, can be risky. Avoid getting conned by being careful when choosing the classified ad sites that you use – check feedback left by other buyers and sellers. You should also find out the value of your second-hand items. Look at similar adverts and the price of the product when new – this will help you avoid setting your price too high (which would delay the sale) or too low (which looks suspicious). If you get a message expressing interest that seems suspicious or sloppy, or requests that you send the item before receiving payment, insist on handing it over in person against cash payment. Don't be lulled into a false sense of security when you don't know the buyer; insist on payment up front.
Anyone can use flea markets and classified ad sites to declutter their home and raise a bit of money. Prepare yourself in advance and present your stand or advert carefully to give yourself the best chance of making a swift sale at the best price.