Letting property in Luxembourg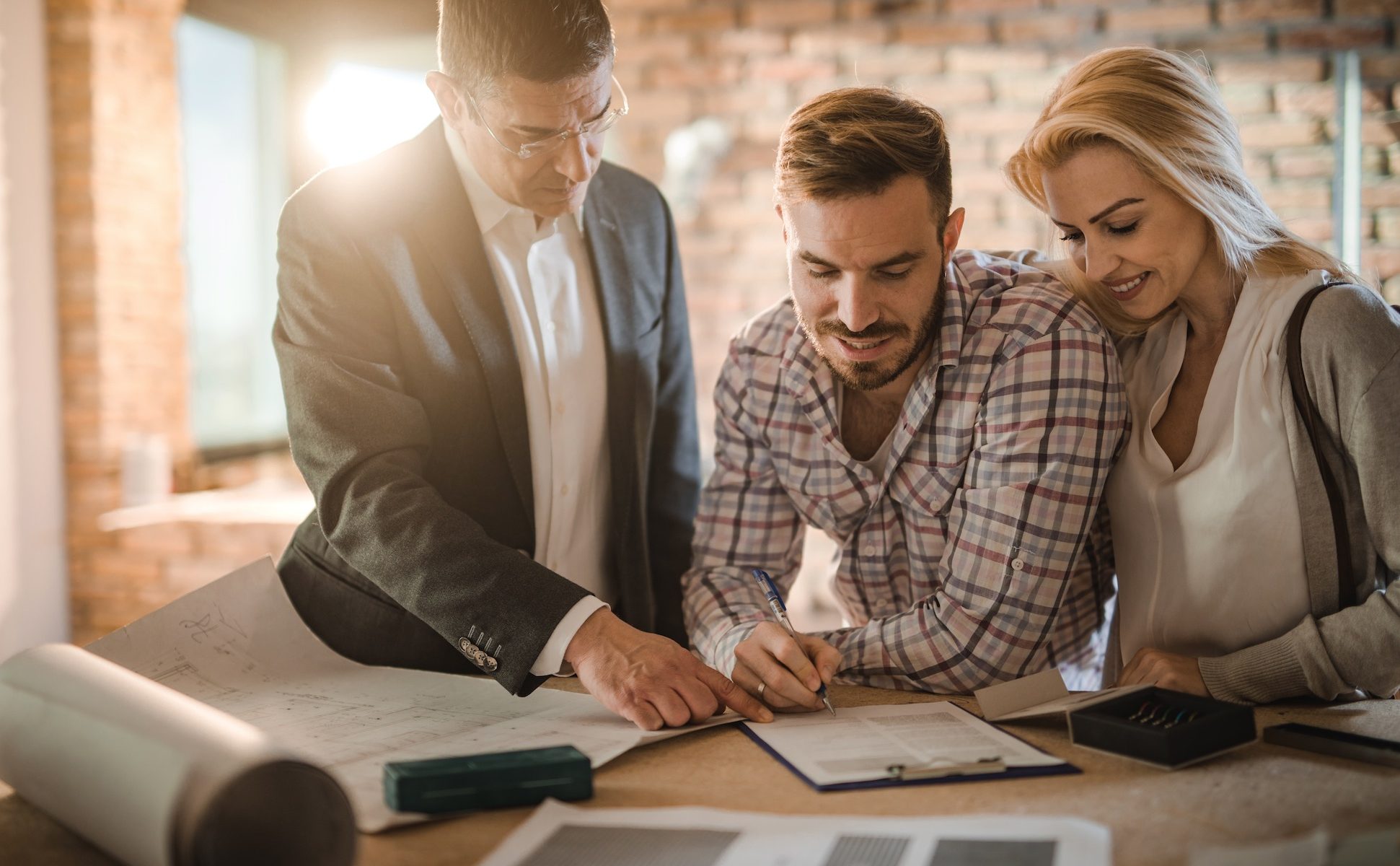 Luxembourg is an attractive market in which to offer residential property for rent. There is a ready supply of potential tenants thanks to a steady stream of international businesspeople and employees on short-term or longer assignments and in need of high-quality accommodation.
Meanwhile, the country's population growth – from around 364,000 in 1980 to nearly 655,000 at the beginning of 2023 – plus a persistent shortfall in construction of new homes has fuelled an imbalance between supply and demand. Although this has pushed the purchase price of houses and apartments higher, rents have kept pace and yields still look attractive.
Attempts to bridge the imbalance between housing supply and demand in recent years have enjoyed only limited success, with the construction of new housing failing to keep pace with increased demand. Tax measures designed to curb the stockpiling of land zoned for construction by speculators are likely to take years to demonstrate a significant impact.
And while the authorities have lifted some planning constraints to facilitate higher-density housing, notably permitting taller buildings, in the past few years other factors have slowed efforts to tackle the problem, including supply chain disruption, the rising cost of construction materials and higher interest rates constraining demand for home loans.
Attractive rental yields
These factors have pushed housing prices higher, but rents have kept pace, keeping yields for landlords buoyant. The latest data from provider Numbeo ranks Luxembourg eighth among European cities for the rental cost of a one-bedroom apartment outside the central district at €1,318, behind Geneva, Dublin, London and Zurich but ahead of Paris, Berlin, Frankfurt and Milan. This rises to around €1,600 in the city centre, according to Expatica, and around €4,000 for a three-bedroom flat.
Property agency Immotop says asking prices for rental property averaged €24.05 per month per square metre as of December 2022, an increase of 2.30% over the previous 12 months and up from €17.64 in June 2015. At least until 2022, growth in rental yield has outpaced inflation over recent years.
Around 30% of Luxembourg's population rent their home rather than owning it. This reflects a combination of high purchase costs, the significant proportion of employees in the country temporarily whose natural choice is to rent, and a cultural tradition among the Luxembourg population only to buy a home when they start a family, not to mention a preference among millennials for the flexibility of renting. All these factors are likely to sustain demand for rental accommodation at least in the short-to-medium term.
There is a well-established market for high-quality rental property in Luxembourg. The standard rental contract usually has a duration of two or three years, with a notice period of a minimum of three months for termination of a tenancy, which must be notified by registered letter, with all rent due until the end of the notice period. However, in many cases rental agreements will be tacitly extended, sometimes for several years. Such long-term lets are usually relatively easy to manage for a landlord.
The maximum yearly rent charged to tenants must not exceed 5% of the amount invested in the property.
Restrictions and costs
However, there are legal rules in place to prevent unscrupulous landlords taking advantage of the supply imbalance. Under legislation adopted in 2006, the maximum rent charged to tenants must not exceed 5% of the amount invested in the property – determined by an evaluation process, and not simply the amount paid for the dwelling. Landlords will usually protect themselves by seeking references or guarantors for the payment of rent. They will also take a deposit of up to a maximum of three months' rent, which can be withheld if rent isn't paid or there is damage to the property beyond normal wear and tear.
The headline rental yield does not take into account expenses such as agency costs or repairs. Agency fees can amount to as much as two or three months' rent, with value-added tax currently of 17% on top, though landlords can shop around for the best deal, balancing cost against the speed of bringing in new tenants – an important factor in determining the profitability of the property. The tenant will usually pay any expenses relating to the building or housing services, such as routine maintenance, waste disposal and utility charges, but this needs to be spelled out in the rental contract.
When buying a property for rent, would-be buy-to-let investors will usually have to find at least 30% of the purchase price – which could be €300,000 or more for an average two-bedroom flat in Luxembourg City. Bank lenders will consider not only the rental yield but also the aggregate income of the purchaser, including their investment assets, when deciding whether to lend them the balance of the purchase price.
Buy-to-let mortgage rates are generally slightly higher than standard home loans, and investors won't be able to claim the various tax credits open to owner-purchasers.
Acquisition costs
Buy-to-let loan interest rates tend to be slightly higher than for borrowing by owner-occupiers, who also benefit from tax credits not available for investors. They also need to factor in the other costs of buying a property in Luxembourg, including notary's fees, fixed by law at around 1.5% of the property's value, registration or land transfer tax of 6%, and a 1% transcription tax, plus an annual local property tax, which varies between municipalities. These charges mean the upfront cost of a buy-to-let investment is high.
Contracts between tenants and landlords specify the monthly rental payments, the duration of the contract and other terms and conditions, and will usually be drafted by the estate agent or a lawyer, for a fee. The contract must be registered within three months of signature with the Land Registration and Estates Department (Administration de l'Enregistrement et des Domaines), which will impose a charge equivalent to 0.6% of the overall rental amount.
Landlords are required by law to take out rental insurance and to provide tenants with a copy of the home's so-called energy passport, which describes the energy efficiency of the property. These additional costs should be subtracted from the revenue generated from the property and factored into the landlord's calculations.
Scoping out the market
Most landlords will conduct an inventory check at the start and end of every tenancy. The tenant is obliged to leave the premises in the same condition in which they entered it, and the inventory check should help to flag any discrepancies. However, most landlords will make allowances for some wear and tear as part of the normal use of a property.
Any potential landlord should have a grasp of the natural market for the type of property they are offering. For young urban professionals, a central location, a lively neighbourhood and good transport links are likely to be in high demand. For international families, access to European or international schools may be higher on their priority list. It is always worth doing research on potential tenants and levels of demand before buying a property for the rental market.
If a tenant withholds rent for several months, the landlord may take legal action to terminate the lease, evict the tenants and obtain repayment of the amount due plus interest.
No matter how careful a landlord's due diligence, there is always the possibility of taking on a rogue tenant or someone who gets into financial difficulty. However, landlords have rights, too: tenants cannot unilaterally decide to pay a lower level of rent or not pay at all, even in response to a genuine grievance, such as repair work not being carried out promptly. If a tenant withholds rent for several months, the landlord may take legal action to terminate the lease, evict the tenant and obtain repayment of the amount due plus interest.
Resolving disputes
A tenant may also go to court if they have a grievance and are seeking a reduction in rent in compensation. This can only be obtained through a judge's order in cases where the landlord is deemed to be in breach of the law. Tenants can also apply to the rent committee of the municipality in which the property is located for their rent to be reduced if they believe it is unjustifiably high. Rent committees, which operate from the municipal administration offices, can also act as conciliation bodies.
Equally, the landlord cannot unilaterally impose a rent increase on the tenant, but must notify the tenant in writing, stating the grounds that are supposed to justify the increase. If it is disputed, the tenant must present their case to their local rent committee, which will summon the two parties and attempt to find a solution. Landlords may increase the rent every two years, but not by more than 5% of the initial investment.
People buying property in Luxembourg for rental have benefited from favourable market conditions in recent years with rising house prices and rents. However, potential investors still need to carry out due diligence to be sure they can reasonably anticipate the returns they can expect.