Online shopping from Luxembourg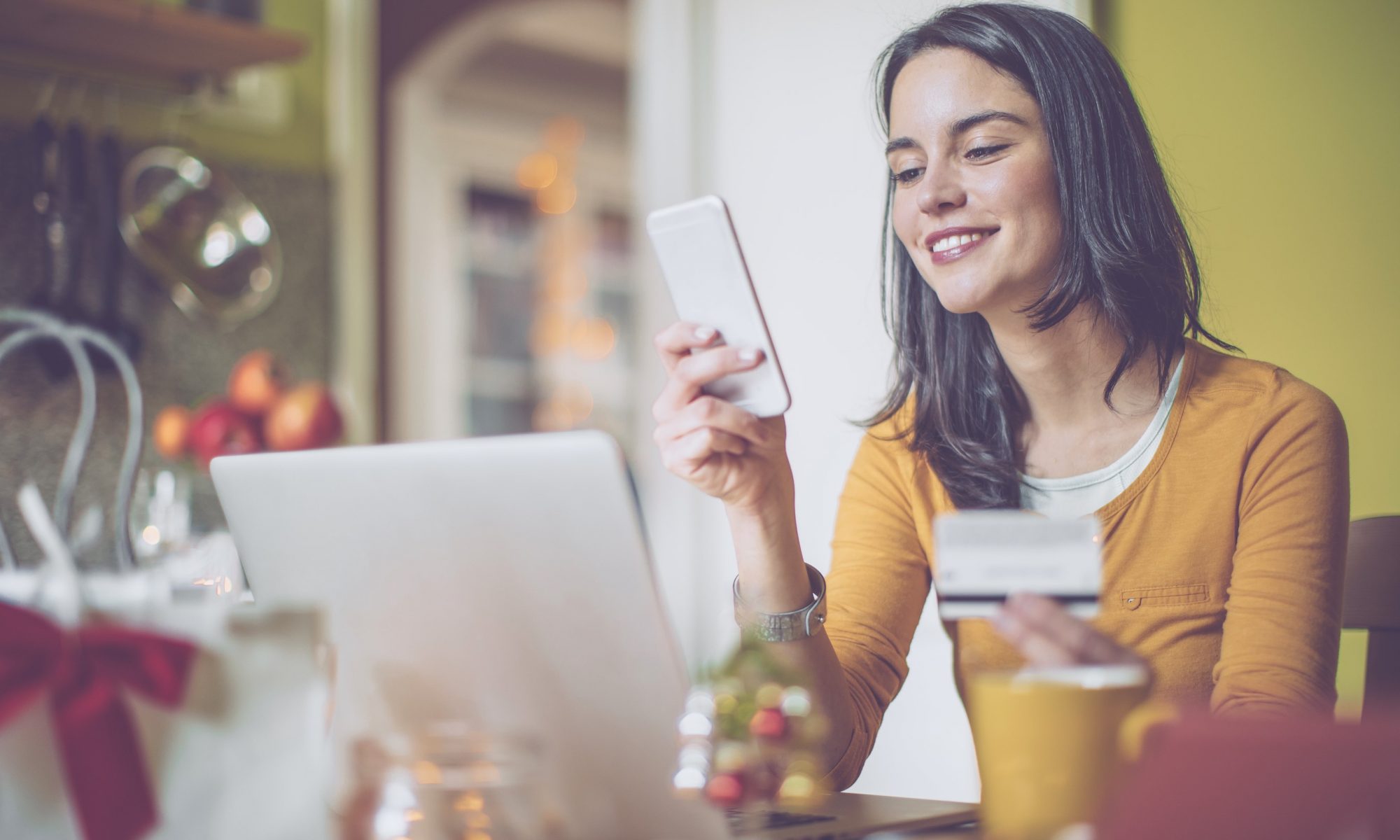 Online shopping is quick, easy and gives you access to nearly every store in the world. Add to that sales, discounts and special offers, and it seems like all the signs are telling you to shop online. Whether you're already an expert in online shopping or want to try it for the first time, let's learn about your options and the potential risks.
 A few key figures
According to a study published by in 2019, nearly 8 out of 10 Luxembourg residents (aged 16–74) have made online purchases before or do so regularly. Internet users most often said that they make 3–5 online purchases in a 3-month period, for a value between €100 and €500. Unsurprisingly, clothing, sporting goods, holiday accommodations and event tickets are the items most often bought online.
These figures show that online transactions are constantly increasing, but that doesn't mean that traditional brick-and-mortar business is at an end. The increasing popularity of online payment also does not mean that cash will disappear any time soon.
You can shop online in only a few clicks, anytime, anywhere. You don't have to leave home, brave bad weather, queue at the tills or fight for sale items.
What are the advantages?
Why shop online? The main reasons that consumers shop online today are:
ease of buying and availability of products. You can shop online in only a few clicks, anytime, anywhere. You don't have to leave home, brave bad weather, queue at the tills or fight for sale items. Ideal!
a wider selection, expanded purchase range. In just one click, you have access to the entire world and a seemingly infinite list of items.
access to reviews by consumers who have already bought something on the same website. But be careful not to take all comments at face value. Brands nowadays make sure not to use exaggerated language, but we tend to forget that a comment by an anonymous customer is anything but a neutral and reliable source of information.
prices may be lower. With no point of sale or employees at the store, companies can lower their prices.
quick comparison of prices and product characteristics or services. Many areas have price comparison tools, including travel.
Local businesses
Online shopping doesn't only give you access to products from large global groups. Luxembourg businesses are also working on being more and more accessible online. Rather than listing here all the local brands you can access online, we suggest that you take a look at Luxembourg's platform Lëtzshop, which includes about 260 businesses and thousands of products. You'll find everything you need with all the advantages of online shopping, all while supporting local businesses.
And if you want to pay with your smartphone, Luxembourg has developed a secure, fast and easy solution called . To pay for your online purchases with Payconiq, just scan the QR code on your computer screen with your smartphone.
Are online purchases risky?
Online shopping has its advantages, but there are also some risks to be considered. Phishing is becoming more and more widespread. These attacks collect your personal and confidential data without your knowledge, when creating an account or during a transaction, for example. Always confirm that you are shopping on a secure site. You should see "https" in the URL and a padlock, and don't forget to update your user names and software regularly to avoid fraudulent use of your accounts.
People who regularly use digital payment methods tend to spend larger sums and spend their money less thoughtfully.
A disadvantage you likely haven't thought of is the increased risk of going into debt. Because online shopping is so straightforward and abstract (you're just at home, clicking a few buttons), it's easy to spend more than you can afford. In one of our previous articles about how the payment methods you use influence your spending habits, we explain that people who regularly use digital payment methods tend to spend larger sums and spend their money less thoughtfully. So be careful and pay attention to your expenses when you shop online.
Lastly, online shopping affects your social life, removing human contact, conversations and use of non-verbal communication. This isn't necessarily a problem if you have a full social life otherwise. However, it is a substantial loss if you already spend all day working alone at your computer and then your evenings watching TV.
Your credit card is your friend
Have you ever been a victim of internet fraud? Packages never got delivered? Your credit card provides insurance against some of these issues. Make sure you read the terms and conditions of your credit card's safeguards or insurance carefully. And if you meet the conditions, the card issuer may even reimburse you. It might be time to review your credit card's little-known benefits, choose a card with benefits that work for you and start being more careful with how you pay for things.
For optimal security with online shopping from Luxembourg, make sure you activate 3D Secure technology for your credit card. All major banks now use this technology, which limits fraudulent use of credit cards on the internet. For each transaction, you will receive a single-use code from your Token or by SMS.
No shipping to Luxembourg?
As you may have already experienced, not all your favourite stores deliver to Luxembourg. Some apply location restrictions, sending you a notification as soon as the website recognises that you are connected from Luxembourg or when you enter your shipping address (which is very frustrating!).
Don't give up just yet; there may be a solution. You can have your order shipped to your neighbours in Belgium, Germany or France by connecting to the store's local website. All you have to do is add the extension ".fr", ".be" or ".de" instead of ".lu" in the address bar. Then, simply fill in the address of a friend or colleague who lives in one of these countries and have the merchandise sent to them, before they pass it on to you. They don't need to worry about having to pay for anything, you can usually specify a billing address separate from the shipping address. If you don't know anyone in the country, you can also have the order shipped to a pick-up location. The store will receive your package and release it to you for a signature. It's that easy!
Now you know the advantages and risks of online shopping from Luxembourg and elsewhere. The myLIFE team wishes you a successful and secure shopping experience. And don't forget to check out the shops in the capital or in your neighbourhood. It's a different experience, but it can be just as nice, or even better.