Renovating your rented home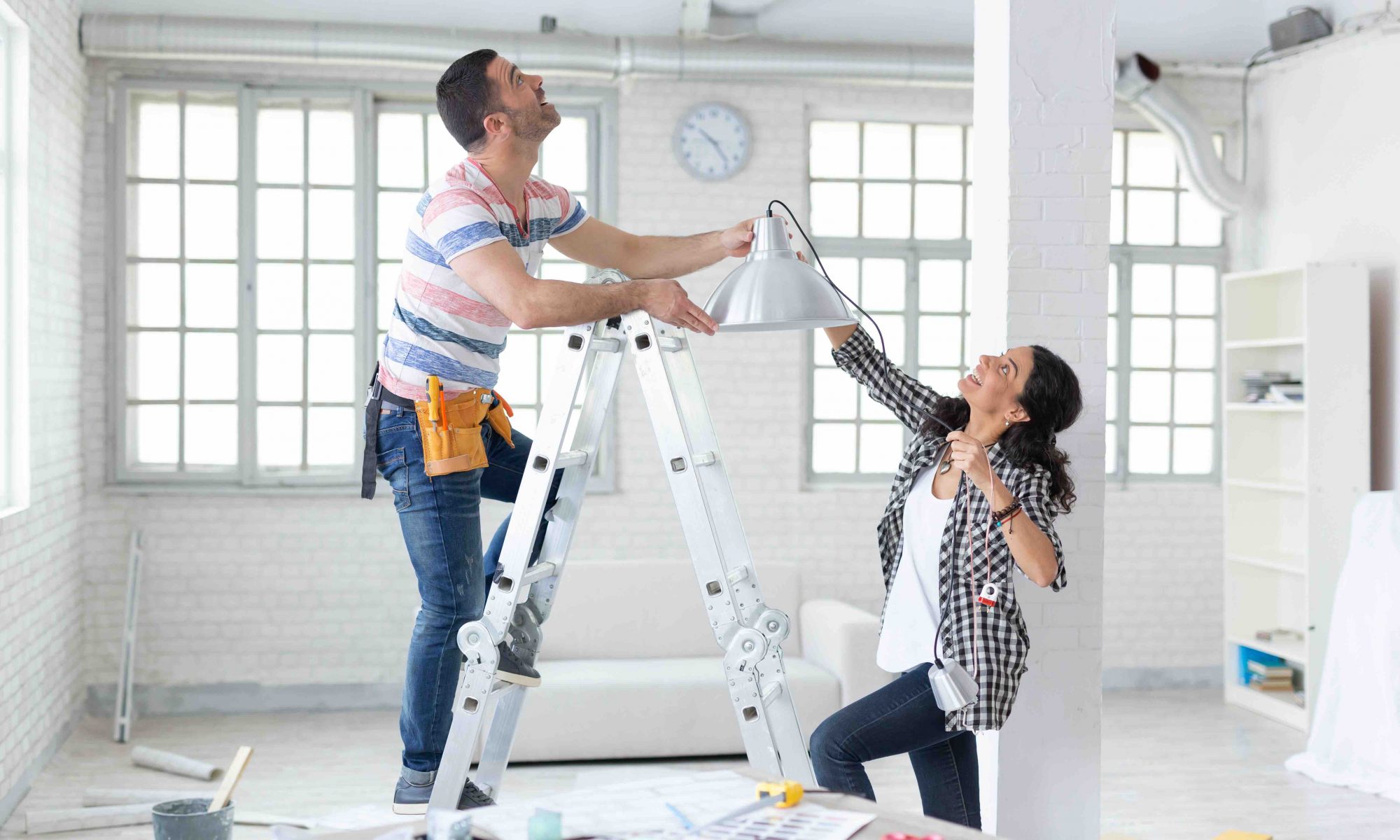 Renovating and decorating your home is a chance to express yourself and create a space where you feel comfortable. But your home isn't strictly speaking "yours" if you're a tenant, so you can't do everything you might like to. Is it legal for you to repaint your home? Could hammering three nails into a wall cost you your deposit? myLIFE has the answers.
The theory and the law
In theory, the situation is depressingly clear-cut: however you wish to renovate, repair or decorate your rented home, you run the risk of not returning it in its initial condition as described in the inventory. Unless otherwise stated in your tenancy agreement, you are required to return your rented home in the condition in which you found it, aside from wear and tear as a result of normal usage.
Let's suppose that you love pastel pink and you'd like to paint the white walls of the little flat you've just rented in Mersch. You would be free to do so (unless there are provisions to the contrary in your tenancy agreement, in which case doing so would be breach of contract) but your landlord would be entitled to ask you to paint the walls white again on the day you leave. The fact that an inventory was drawn up and signed by yourself and the landlord means that the latter is entitled to expect you to return the flat in the condition in which you found it.
In other words, you will be held liable for any alterations not provided for by the tenancy agreement, and will have to pay for them to be "repaired" when you leave. That's why you should pay close attention to what's written in your tenancy agreement when you arrive (and by extension to how you fill out the initial inventory). It may contain specific clauses setting out what you can and can't do.
In practice, of course, there's a difference between hammering in a nail to hang a picture and knocking down a dividing wall between the dining room and the lounge. And, for obvious reasons, wear and tear resulting from normal usage can't be classed as rental damage. These points are discussed at the end-of-tenancy inspection in the context of getting your rental deposit back. This can sometimes be quite a heated conversation!
You should always contact your landlord or letting agency before putting your plans into action, particularly if they're not covered by your tenancy agreement.
To avoid conflicts, you should always contact your landlord or letting agency before putting your plans into action, particularly if they're not covered by your tenancy agreement. Even if you get on well with your landlord, ask them to provide you with written consent. Lastly, we should note that what we're talking about here are general improvements rather than essential works to make the property habitable.
Practical advice
Once you've discussed the renovation with your landlord and got their consent, work can begin. But don't call them every time you want to pin up a postcard from Auntie Colette or dust behind a chest of drawers. Settle on a clear idea of what you want to achieve, then call to check it with them.
To reiterate, it's important to be sensible and ask yourself whether it will be possible to return the property to its original condition before you redecorate a room.
For example, if you want to hang a poster, you should choose a hanging method that won't damage the wall. Never use sticky tape on wallpaper – it's better to hammer in a thin nail because it will be easier to fill in the hole and there's no risk of ripping off the wallpaper.
The same goes for stickers and towel rails that are stuck on with glue. It will be no easy task to remove them when you move out, and there's a high chance that the glue will have damaged the surface it was applied to. It's better to choose options involving suction cups or shoring poles, for example, which are less likely to cause damage. Don't panic – there are special websites where you'll find decoration solutions that don't involve drilling or nails.
If you're renting a furnished property, there's theoretically nothing to stop you from rearranging the furniture as you see fit. That's unless your landlord has formally forbidden it. If you have any questions, remember that calling your landlord to ask costs you nothing. When you leave, take care to move the furniture back to where it was initially. Take photos of the property before you completely rearrange any specific rooms.
You should also make sure that you don't damage the furniture or scratch the floor as you move it. If you're someone who likes to rearrange your flat on a regular basis, you should use protective pads so you can easily slide the furniture around.
A few hotspots to head for
Now that the practical considerations are out of the way, it's time to talk about furnishings and interior design. Ask you know, myLIFE has plenty of tips up its sleeve to help you save money. When it comes to decorating and renovating your house or flat, there are several hotspots in Luxembourg that might be of interest to you.
Troc.com offers second-hand furniture, appliances and childcare equipment. Most of its stock is shown on its website, so you can look for the items that interest you from the comfort of your own home. The prices tend to be very affordable.
If you're looking for furniture or want to get rid of some of yours, it may also be worth taking a look at Nei Aarbecht – a non-profit organisation run by the Comité national de défense sociale (National Social Defence Committee), which helps people to reintegrate into society.
Do you need a hand with a broken flush, dodgy electrics or drill-o-phobia? Rather than taking a risk or damaging your rented flat, call in a specialist to help you out. But make sure that you tell your landlord or agency first. Remember that your landlord has obligations too, which include taking care of non-rental repairs.
Lastly, if you need nails, drills or other DIY equipment, you should visit one of Luxembourg's DIY shops. There are plenty!
When you're decorating and furnishing a rented flat, always remember the rule of "it was better before". In other words, consider the fact that your landlord may not have the same tastes as you and may want the flat returned in the same condition as it was when they rented it to you. That should protect you from nasty financial surprises when you leave. With that in mind, unleash your inner interior designer!