Retirement: the importance of planning ahead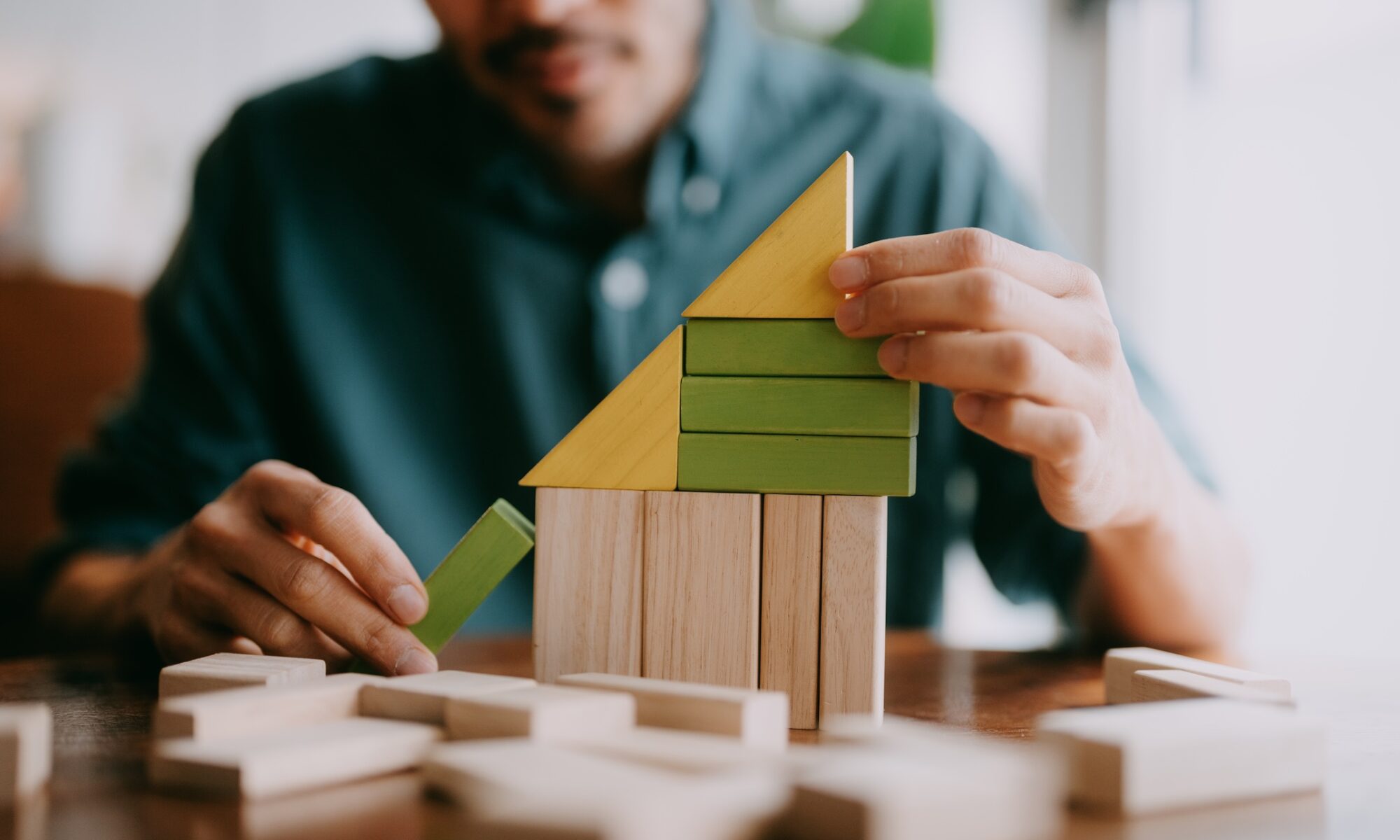 Although far from being a concern for many young workers, retirement is a crucial stage in life that we should be prepare for as early as possible. Living in comfort and enjoying our new freedom with complete peace of mind requires careful consideration of the administrative and financial steps to be taken. Doing so lets us avoid unpleasant surprises and give us the best chance of preserving our purchasing power once we retire.
Does retirement seem a long way off? Think again! It's never too early to start preparing for your post-professional life. What conditions should be met before retiring? Have you considered a supplementary pension to build up your capital? How can you maintain a comfortable standard of living once you retire? How can you make the most of your well-earned freedom? Now let's take a look at why.
The ABCs of retirement
Not just anyone can retire! You obviously need to have worked, but you also need to be 65 or over and have made at least 120 monthly pension contributions. It's also possible to retire from the age of 57 or 60, provided certain conditions are met. For self-employed workers, certain very specific criteria must be met.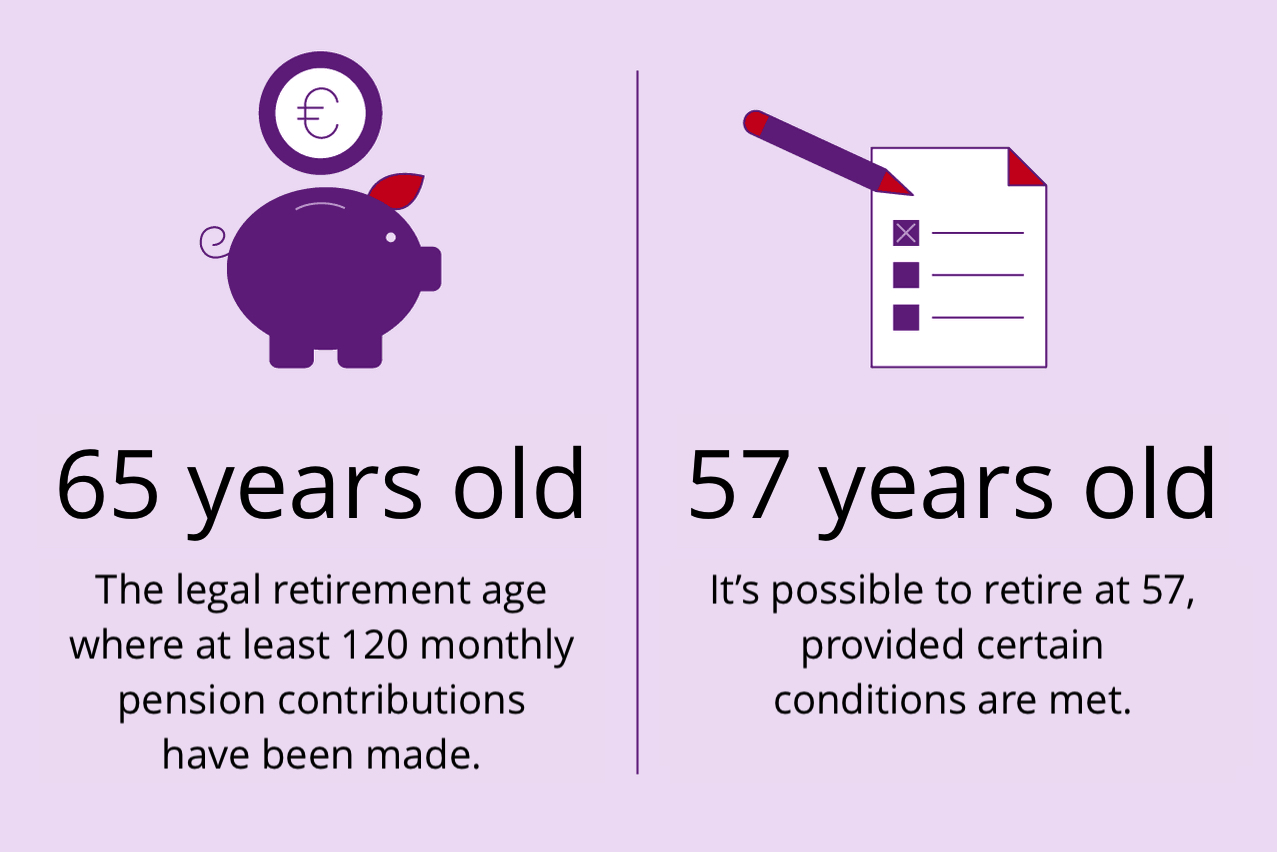 However, bear in mind that your state pension allowance is subject to tax and social security contributions. Your pension will be paid by the national pension fund (Caisse nationale d'assurance pension – CNAP). The CNAP will also deduct a withholding tax and social security contributions at source, as your employer did with your salary. In other words, your pension is subject to tax and must therefore be declared.
So what's the financial advantage of retiring and saying goodbye to your regular salary? The right way of putting this question is: when does retirement become financially possible and when is it advantageous? To find the answer, consider your current financial situation, your goals (visualise this period of your life and its costs), your assets (know your resources and evaluate your pension assets) and above all your state of mind (impatience or anxiety at the idea of leaving working life). Everyone has to find the answers to these questions by themselves.
The key to retirement? Planning ahead!
Luxembourg provides a very generous level of pensions benefits compared to other countries. Despite this, your income may fall by around a quarter when you retire. To cope with this and to ensure a lifestyle in line with your needs, you should prepare for retirement from the start of your working life.
How? Firstly, make sure to keep all supporting documents for your periods of compulsory and equivalent insurance. Also, build up your savings by putting away a monthly sum, however small, or by investing. Your state pension may not be enough to support your retirement.
Paying off debts or loans is sometimes complicated, especially when you no longer earn a salary. Take out loans as early as possible to avoid having to pay rent or make loan repayments once you retire.
Supplementary pension plans – an attractive solution
In addition to the state pension, there are other ways to improve your quality of life in retirement. These include supplementary pension plans created by your employer (second pillar) or personal retirement savings plans (third pillar). These attractive solutions also allow you to benefit from tax deductions (up to EUR 1,200 per year as special expenses for the second pillar and an annual deduction of up to EUR 3,200 per taxpayer for retirement savings plans), subject to certain conditions. Upon retirement, these benefits are paid out in the form of a (partially) tax-exempt monthly annuity or lump sum.
The three pillars of your pension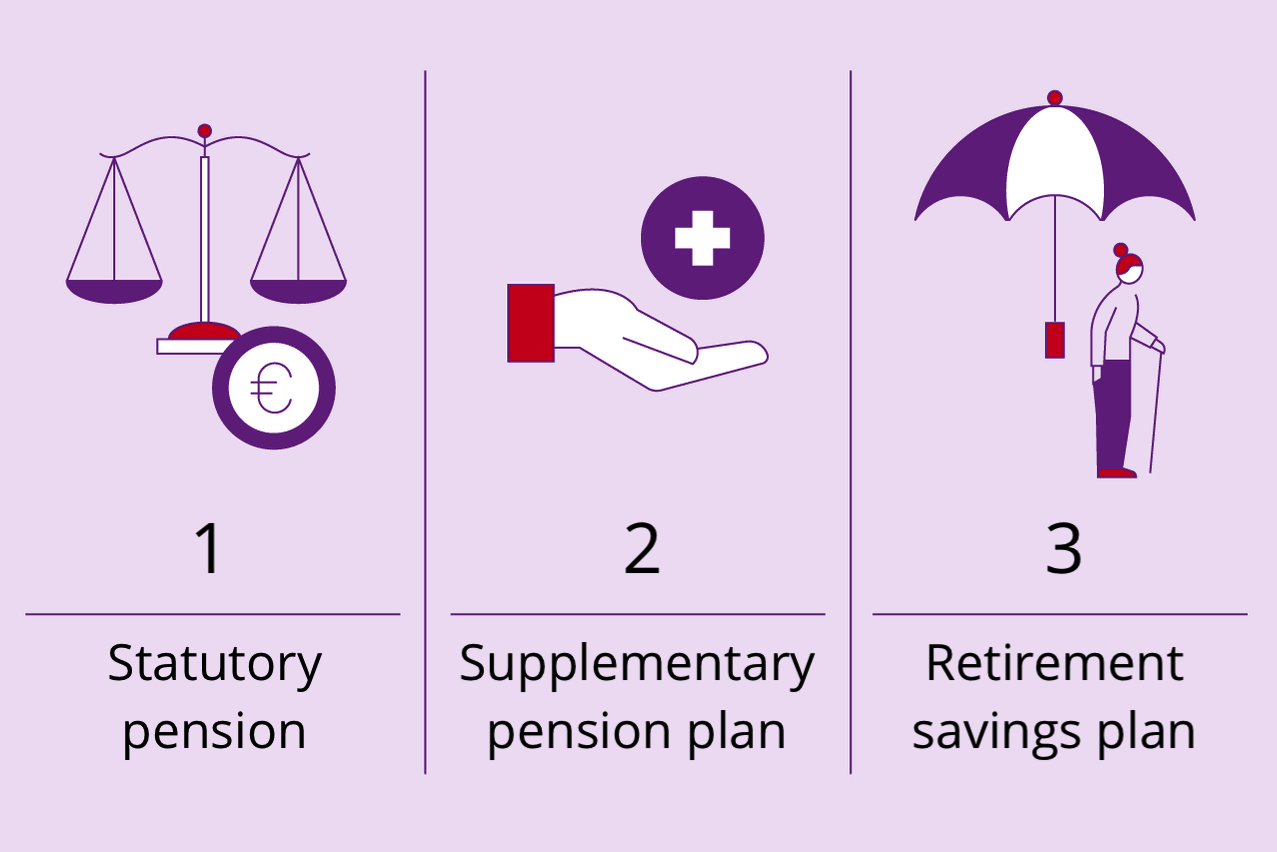 Retirement homes – a cost to plan for
These benefits will also be useful if you plan to spend your old age in the comfort of a retirement home. In Luxembourg, several options are available: integrated centres for the elderly (Centres intégrés pour personnes âgées – CIPAs); care homes for dependent elderly persons; or supervised accommodation offering services on request. Prices vary little from one structure to another and depend mainly on living arrangements and amenities. Here again, a substantial budget is required. Plan ahead!
Please note that if you're short on funds, you can apply for the old-age care (accueil gérontologique) supplement from the Luxembourg National Solidarity Fund (Fonds National de Solidarité – FNS).
When retirement means peace of mind
By planning ahead to make up for the fall in income, your retirement should be long and smooth. Upon retirement, you may have to adapt your consumption habits to maintain your standard of living, albeit without depriving yourself. Where your financial assets allow it, think about your children as well. For example, you can convert part of your capital into a monthly annuity and gift another part to your heirs.
Freed from the daily grind and professional worries, you can finally take some time for yourself. Use your well-deserved retirement to work on personal projects, develop healthy habits such as a physical activity, or improve your social life. Don't wait till retirement to think about what you'll do with all your free time!
For some, retirement is a time of anxiety and despair. It's not always easy to say goodbye to your professional life. Whether for financial reasons or to remain active, some pensioners put their skills to good use by taking up a professional activity. However, combining professional income with an (early) old-age pension may have financial consequences. This will depend on your age, your status (employee or self-employed) and the amount of professional income received. Bear this in mind before returning to the labour market.
Forgotten anything?
Now you see that retirement is an important stage in life and that it's best to plan ahead. Thought of everything? Our expert advice will allow to you plan for your retirement with peace of mind.
Want to actively plan for your retirement? Take a look at our dedicated "retirement" section.