Vehicles: should you buy new or second hand?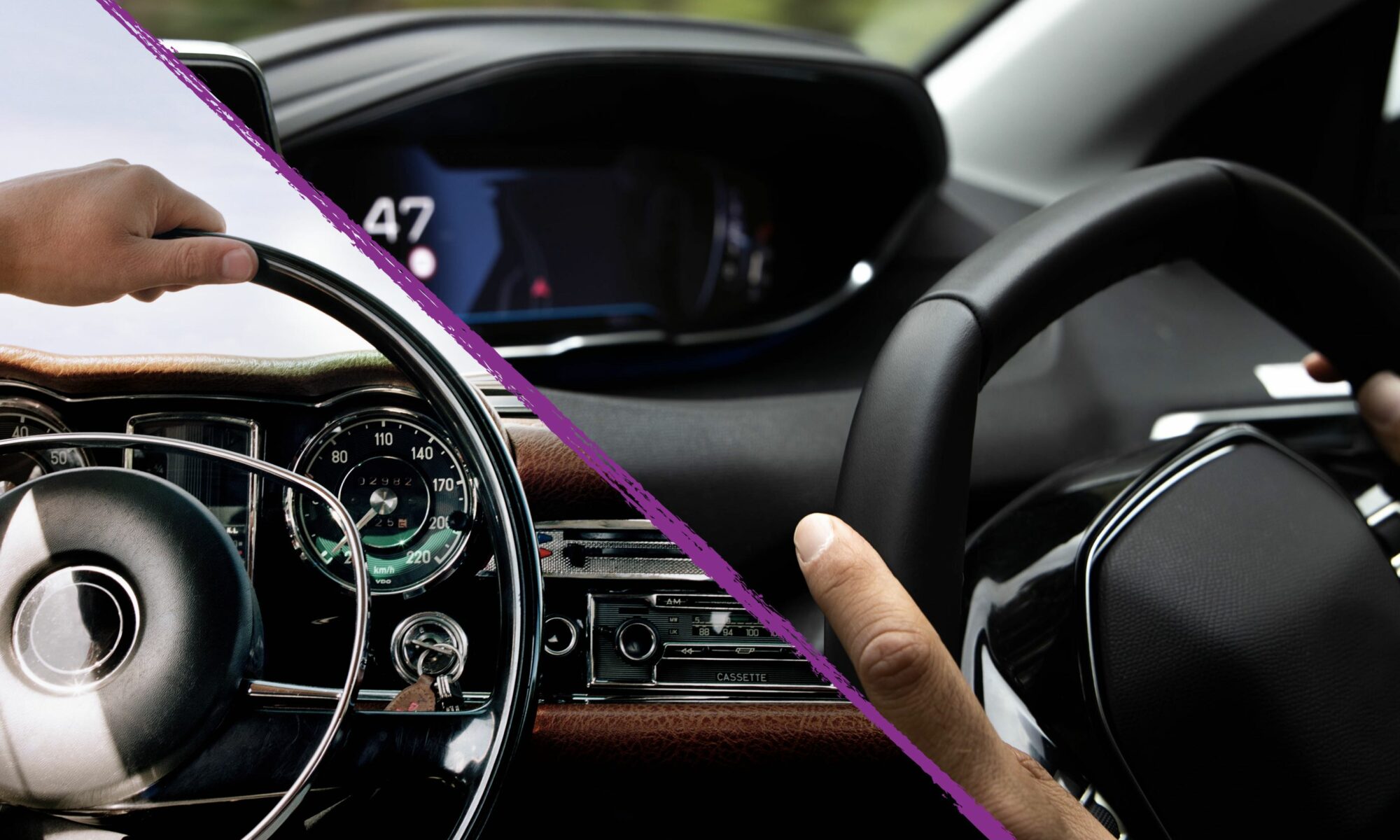 Are you torn between new and second hand for your next vehicle purchase? Both options have pros and cons and myLIFE has picked out a few to help you choose the solution to suit your wants and needs.
Beyond purely financial aspects, there are several factors that we can and must consider before choosing a vehicle. In particular, you will need to decide whether you want a new car or a used one.
New cars: reliable and comfortable
New cars offer a number of advantages: choice, reliability, convenience and cleanliness.
Choice. Opting for a new car means listening to your heart and buying a vehicle that meets all your criteria. You can select the make and model you like and cherry-pick your desired options. Colour, engine size, fuel, equipment: there is no end of custom specifications to choose from. And although there is still a great deal of choice on the used car market, it's just not the same.
Reliability. With a brand new car, you are less likely to run into mechanical problems or break down for some time. Synonymous with reliability, new cars are equipped with cutting-edge security devices and are covered by warranties of up to seven years with some dealerships. As new cars start off life with a clean bill of health, you needn't worry about hidden defects, with the exception of recalls, which in some rare cases can happen.
As new cars start off life with a clean bill of health, you needn't worry about hidden defects.
Convenience. New vehicles generally come with the latest technology and innovations, offering you all the mod cons and security; this a big plus if you tend to make long journeys. We should also point out the convenience of not having to take your new car for a technical inspection for the first four years and that the first inspections usually go without a hitch.
Cleanliness. Let's not get carried away: second-hand cars don't tend to be heaps of junk. But if you are quite a tidy person, and even on the fussier side, this is no trifling matter. When you purchase a new vehicle, there's no chance of there being lingering tobacco smells, stray hairs or crumbs hiding in between the seats.
Cost is obviously the first disadvantage that springs to mind, but it isn't the only factor to consider.
Cost. After your home, your car is often the biggest investment you will make and generally accounts for 15% of average household expenditure. A new car will be significantly more expensive than its used equivalent. We should state, however, that although the purchase price is higher, the resale value will also be higher. It won't be enough to make up the difference, but will certainly help to cushion the blow.
Wait times. While the possibilities are endless with new cars, they also call for a degree of patience. There is a good chance that your custom car won't be in stock and you may have to wait several weeks before it is delivered to your dealership. You will need to plan ahead to make sure your vehicle is ready when you want it.
Insurance. The cost of insurance is always proportional to the value of the asset to be insured. A new car may bump up the price of your insurance premium and you can expect to pay more than you would for an identical used vehicle. This is worth bearing in mind when weighing up your options. We must specify, however, that the cost of insurance will be determined by many criteria (risk of theft, resale value, etc.) and these vary from country to country, and indeed between insurance firms.
New cars are synonymous with enjoyment, comfort and peace of mind, provided that you are able to afford one and don't mind biding your time.
To summarise, new cars are synonymous with enjoyment, comfort and peace of mind, provided that you are able to afford one and don't mind biding your time.
We are not going to address the environmental issue here because the argument is ambiguous. On the one hand, new cars comply with the strictest standards and generally produce fewer emissions (than a comparable model). On the other hand, we shouldn't forget that car manufacturing entails a real environmental cost. Let's leave this debate to the experts.
Second-hand cars: huge savings to be made
There aren't many benefits to having a second-hand car, but they can weigh heavily in your decision.
Cost. If price is your top priority, you would be better off going second hand. As time goes by and the mileage increases, the cost of the car decreases. After one year of use, the value can easily drop by 25% (and by around 50% after four years). Even at just a few months old, a second-hand car will cost significantly less than those rolling out of factory gates. Unlike with a new car, there might be a deal to be struck if you are willing to try. Make sure you compare costs beforehand, however.
Choice. Unlike for new vehicles, the choice to be made here will be between vehicle types and not necessarily options packages. The same budget will allow you to set your sights on a higher-end used vehicle than you would be able to afford new.
Availability. By buying second hand, you avoid the usual lead times or delivery delays. In this case, the vehicle will be available as soon as you sign on the dotted line.
The main disadvantage for used vehicles is their road history. And, unfortunately, that isn't the only one.
Road history. If you buy your car from a private seller, you have no guarantee as to its road history (number of owners, accidents, service history, breakdowns or technical problems). On top of wear per mile, you should also ask about the kinds of roads used (in towns, motorways, off-road, etc.). By going through a professional network, you can be sure that the vehicle has been inspected and has a one-year warranty. These are good reasons to use those services, but there will of course be less room for negotiation. Our neighbouring countries have an increasing number of resources that offer information about vehicle history. One such example is HistoVec in France, which is a service offered by the French Ministry of the Interior and Road Safety.
Second hand. Choosing a second-hand vehicle means accepting that it has already been used, that the options aren't necessarily to your taste and that there might be traces of wear and tear and possible faults. Keep your eyes open before buying!
This is not yet the case in Luxembourg, but some European cities have banned older vehicles from their streets.
Standards. If the vehicle you want already has quite a few years on the clock, it may not be compliant with the latest environmental standards in terms of fuel consumption and CO2 emissions, etc. This is not yet the case in Luxembourg, but some European cities have banned older vehicles from their streets.
Finally, you may need to do your sums when it comes to fuel consumption, maintenance costs, technical inspections and insurance to be certain you're making the right decision.
The bank: a partner to help finance your vehicle purchase
Now that you are fully aware of the pros and cons, you just need to make your choice and sort out the financing. On this last point, banks can help you to finance the purchase of your car, whether it be new or second hand, electric or hybrid. The low rates of interest available in recent years make financing a particularly attractive option.
Depending on the bank, you will receive an agreement in principle in just a few minutes and can sign your vehicle loan digitally. This will also enable you to benefit from the tax advantages associated with exceptional expenses when filing your tax return or annual statement and to deduct debit interest from your taxable income of up to €672/person.
Alternatives to ownership
Another way of financing your vehicle is private leasing, which is a move away from ownership to ease your budget. This consists in a long-term lease, accompanied by monthly payments for a set term and mileage. There are a variety of services included in this option and it allows you to travel with peace of mind without needing to make a big investment. Financing without a down payment, tax stickers, summer and winter tyres, servicing and repairs and even breakdown cover and roadside assistance are just some of the benefits that could be included in the lease payments for this all-inclusive solution. It also offers you a set, controlled budget. Once again, banks can offer you support in the form of private leasing.
Private leasing is an attractive proposition, but other alternatives are available for shorter trips. Do you find you are taking the car out less and less? Rather than buying a vehicle, why not share one? Car sharing platforms such as CARLOH and FLEX allow you to book and use a car as and when you need to. This is not only a cost-effective solution, but is also environmentally friendly and ensures a degree of flexibility. There are no or very few recurring costs, and it can save you the pains of hunting for a parking space, as shared cars usually have designated spaces.
If you need to make other trips, you can choose soft mobility options, which are free for the most part: tram, train, walking, scooter or even bike (traditional, self-service hire or electric).
New or used? Whatever you decide, you can count on your bank to provide financial support in the form of a loan or a private lease.