A new chapter in your life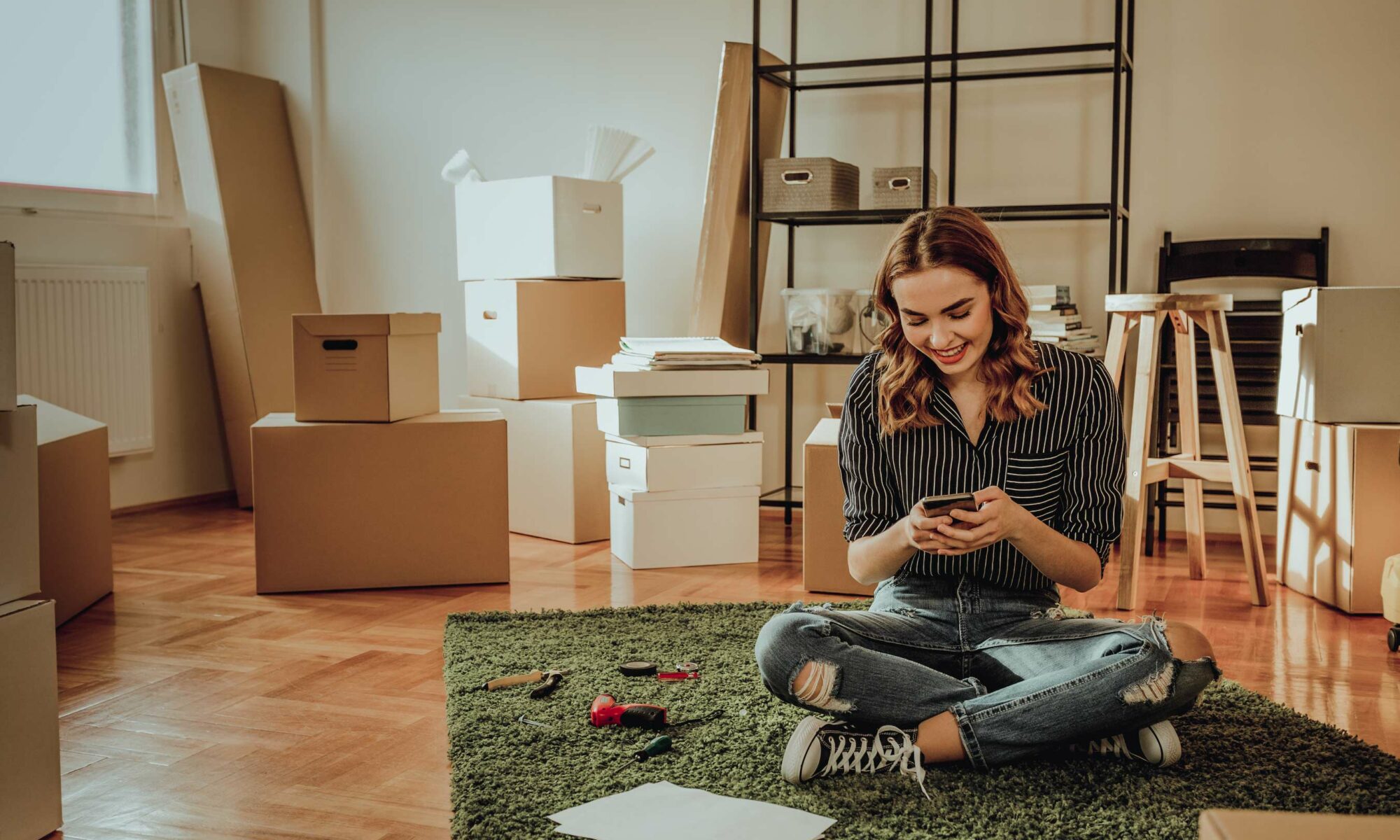 Moving into your first home is one of the most important rites of passage in the transition to adulthood, whatever your motivation for leaving the safety of family life. Maybe your place of work or study is a long way away, or living with your parents has become noticeably more difficult, or you want to move in with your partner, or you simply want to be independent. It's not simply about leaving your parents' home, but most importantly, it's about taking responsibility for your own life.
In Luxembourg, the average age to leave home in 2019 was 20.1 years old. According to figures in a survey published in summer 2019 by Statista Research, the EU average was 25.9 years old.
Plan your expenditure
Before you move into your own home for the first time, you should be aware of all the costs this involves. And it's not just the monthly rent you need to focus on, but all the other costs connected to renting a home. Your rent will depend on the location, size and features of the accommodation (number of rooms, cellar, intercom system, balcony, etc.) and is generally due in advance at the start of the month.
Other running costs include water, electricity and/or gas, heating, cleaning of communal areas and rubbish collection. The property owner can provide you with more details on the level of monthly running costs.
The deposit is paid as a lump sum when you sign the rental agreement and you get it back when you move out, providing there is no damage to the property. It can be as much as three months' rent.
Household contents and buildings insurance covers you against fire and water damage, break-ins and other eventualities. The premiums will depend on the level of cover chosen.
If you use an estate agent to find a property, you will also have to pay agency fees, which can be as much as three months' rent.
To keep costs down, you can look for a room in student halls of residence or  shared accomodation. There is plenty of shared accommodation in Luxembourg, and this is the ideal option for many students and young professionals as it lets you share rent and other costs with others in the household.
Once you've found your accommodation, you should expect various extraordinary expenses. Contact the utility providers: if you want to avoid having to camp in your new home you need to ensure that water, gas and electricity are all turned on before you move in. Moving in: a removal company will save you time and effort, but are more expensive. However, if you organise the removal yourself with the help of friends, you will still have the cost of removal boxes and vans. Furnishing the accommodation: every home needs some basic equipment such as a bed, a table and chairs, a wardrobe and a fridge. And you will need some household goods too: plates, cutlery, pots and pans, tea towels, bath towels, bedding and pillows.
Look for opportunities to save money
To keep costs down in your new home, you can ask family members and friends for help, they may have furniture or crockery that they no longer use or need. You can also buy the things you are missing in second hand shops. Moving-in loans are also available when you set up home for the first time; these make the move easier for young professionals and students. Another option is to rent furnished accommodation, but the rent will be higher.
Once you've kitted out your new home, you will be faced with a string of unavoidable everyday costs for which you will need to budget. This includes food shopping; internet, phone and TV contracts; car costs (fuel, maintenance and insurance); public transport; healthcare (supplementary insurance, doctor, dentist, spectacles) and of course hobbies and leisure activities.
Moving house is a new start, and the ideal time to cut any unnecessary outgoings or change your insurance or mobile provider. You should also start making the right savings from the outset.
And don't forget administrative issues. Being independent means you must inform the authorities of your move and look after taxes, supplementary insurance schemes, bank transactions and doctor's appointments yourself.
Moving house is a new start, and the ideal time to cut any unnecessary outgoings.
Change is exciting, but unsettling too. It brings new experiences that will help you grow. This applies to financial matters too. Setting up a budget is a good thing to do. You should take a logical approach, learn to manage your own money, and stick to your budget.