7 reasons to choose Luxembourg for your business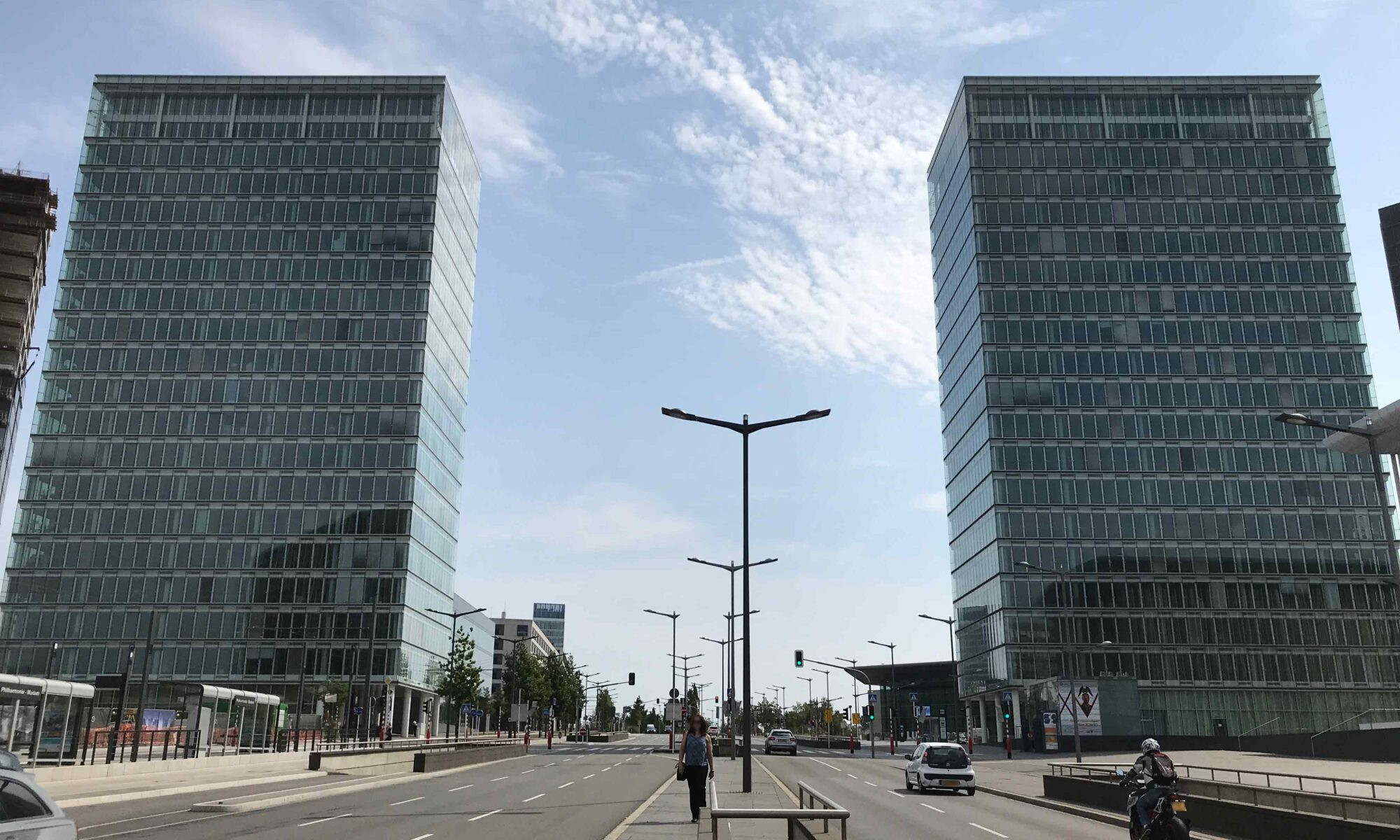 While it is one of the European Union's smallest member states, Luxembourg holds major appeal and its strengths attract investors the world over. With a high standard of living, business opportunities and a skilled workforce, let's find out just what draws entrepreneurs to the country and keeps them here!
New businesses are constantly popping up in the Grand Duchy, whether they be major foreign corporations, tech start-ups or fledgling project managers. Luxembourg's attractive setting and services enable them all to increase their competitivity and secure their long-term viability. myLIFE has managed to whittle down the country's key selling points to seven reasons why business owners choose to set up shop in Luxembourg.
1. Political and social stability
The Grand Duchy has a strong reputation for having a healthy economic environment, a stable political framework and a government that is open to social dialogue. It has one of the lowest levels of public debt in Europe. Until now, Luxembourg has retained its triple A rating issued by the main ratings agencies, which consider that the country is capable of withstanding the economic fallout of the health crisis. Such arguments should obviously reassure business leaders hoping to access a robust environment that is conducive to growing their companies.
2. Quality of life
The living conditions in Luxembourg are pleasant and there is an abundance of green space. Entrepreneurs looking for somewhere comfortable to settle down with their families will find a generous healthcare system, a rich cultural scene, a wide range of retail outlets and well-developed infrastructure. Moreover, the country was the first to offer free public transport. The capital was also named the safest city in the world (Mercer 2019) and, given the high standard of living, Luxembourg came in as the 12th most popular destination for expats out of 64 (Expat Insider 2019).
→ The cost of living is high in Luxembourg. Although food and leisure activities are slightly more expensive than in neighbouring countries, the cost of housing is certainly at the top end and on a par with that seen in major European cities. This is one thing to bear in mind before making the move.
Many big-name multinationals have already taken the leap and opted to set up business in the Grand Duchy: ArcelorMittal, GoodYear, DuPont de Nemours, Delphi, RTL Group, SES, Skype, PayPal, eBay, Amazon, and others.
3. Economic strength
Although the health crisis has disrupted economic activity and slowed growth, unemployment in the country is lower than in neighbouring European states (6.3% in September 2020) . Despite slowing significantly, the employment rate continued to grow even at the peak of the health crisis (+1.3% of annual growth in Q2 2020) . The Grand Duchy certainly has a dynamic labour market to offer and an environment that promotes business.
One key aspect of the country's appeal is the strength of its financial sector. It is the leading financial centre in Europe and 12th in the world, hosting 128 banks of 27 different nationalities. It is also the second-largest centre for investment funds in the world after the United States and has carved out a niche for itself in the insurance and re-insurance world. In addition, the country pursues economic diversification by expanding its activities in logistics, biotechnology, the aerospace industry, ecotechnology, healthcare and even innovation. It is also home to several public and private research centres.
For example, many big-name multinationals have already taken the leap and opted to set up business in the Grand Duchy: ArcelorMittal, GoodYear, DuPont de Nemours, Delphi, RTL Group, SES, Skype, PayPal, eBay, Amazon, and others.
→ The downside of such economic success is the saturation of transport networks, particularly during rush hour. This issue has become a priority for the Luxembourg government, which is investing resources to improve the situation going forward. Free public transport and the uptake of teleworking are some of the factors that will contribute towards this.
Luxembourg, which is a valued economic partner internationally, maintains special links with its European neighbours.
4. International openness
The country's open economy is another distinct advantage. Located at the heart of a market of more than 530 million consumers that is characterised by the free circulation of goods, services, capital and people, Luxembourg maintains special links with its European neighbours. It is also a valued economic partner internationally.
Its strategic position allows investors to travel between Europe's major economic centres thanks to highly developed air, rail and road infrastructure. The Luxembourg economy is also considered to be one of the most open in the world (third according to the Open Markets Index 2017).
It is also important to note that the country currently hosts several EU institutions, including the Court of Justice of the European Union, the European Investment Bank, the European Court of Auditors, Eurostat and a number of European Commission and European Parliament departments.
5. Multicultural workforce
More than 47% of Luxembourg's population is composed of foreign nationals. The labour market  is just like its inhabitants: open and multicultural. Although many posts are occupied by cross-border workers, employees can come from all over the world, particularly in highly specialised fields. There is less paperwork, as work permits are not required in Luxembourg for employees from the EU. A residence permit is required for third-country nationals, though.
Company heads may also be interested to know that the country boasts a highly skilled and multilingual workforce. There are three official languages in Luxembourg (French, German and Luxembourgish) and English is widely used in business contexts.
→ Executives will also be required to adapt to the employment conditions and comply with Luxembourg employment regulations: working hours (40 hours per week), working conditions, monthly minimum wage of €2,508.24 for unskilled workers and €3,009.88 for skilled workers, etc.
6. A business-friendly administrative and tax framework
Companies in Luxembourg enjoy a legal and administrative framework that is conducive to economic growth and suited to market developments. Gradual steps to cut red tape are also intended to facilitate dealings with public bodies.
Corporate income tax is one of the most competitive rates in Europe and companies may be entitled to tax reduction measures, depreciation and even tax credits. Lastly, VAT is the lowest in Europe: the standard rate is 17%, the intermediary rate is 14%, the reduced rate is 8% and the super-reduced rate is 3%.
→ A business permit is required to operate in the Grand Duchy. It is generally issued within three months of filing a request; this may be something to consider if a company is keen to get up and running quickly.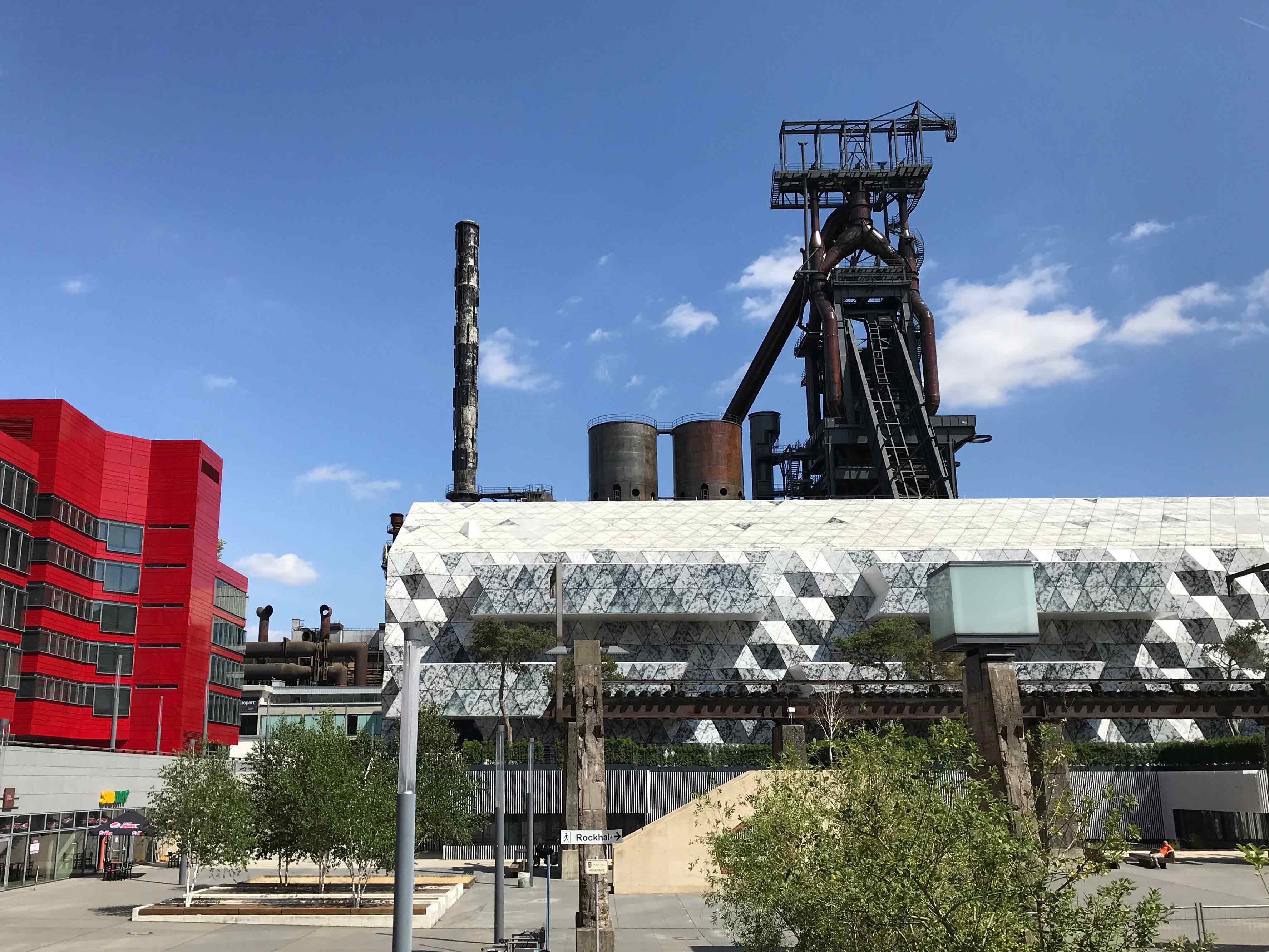 Support programmes have been put in place to promote the creation, takeover, modernisation and global expansion of companies.
7. Government benefits and support
Luxembourg has a raft of measures to support companies in their endeavours. Support programmes have been put in place to promote the creation, takeover, modernisation and global expansion of companies. Financial aid is available in the form of investment loans, export credit, interest subsidies and special guarantees or subsidies in the fields of R&D or innovation, for example.
Initiatives such as Fit4Start, Pitch your Startup and Startup World Cup Luxembourg enable start-ups to find funding and meet investors. Finally, business leaders can access support and advice from entities such as the Chamber of Commerce, the House of Entrepreneurship, the Chamber of Trades or Luxinnovation (the National Agency for Innovation and Research).
Although it is still too early to assess the overall effects of the COVID-19 crisis, Luxembourg has solid foundations and all the assets needed to comfortably accommodate businesses and guarantee access to a favourable economic environment. Entrepreneurs from all over the world are welcome.