Seven steps to becoming an expat in Luxembourg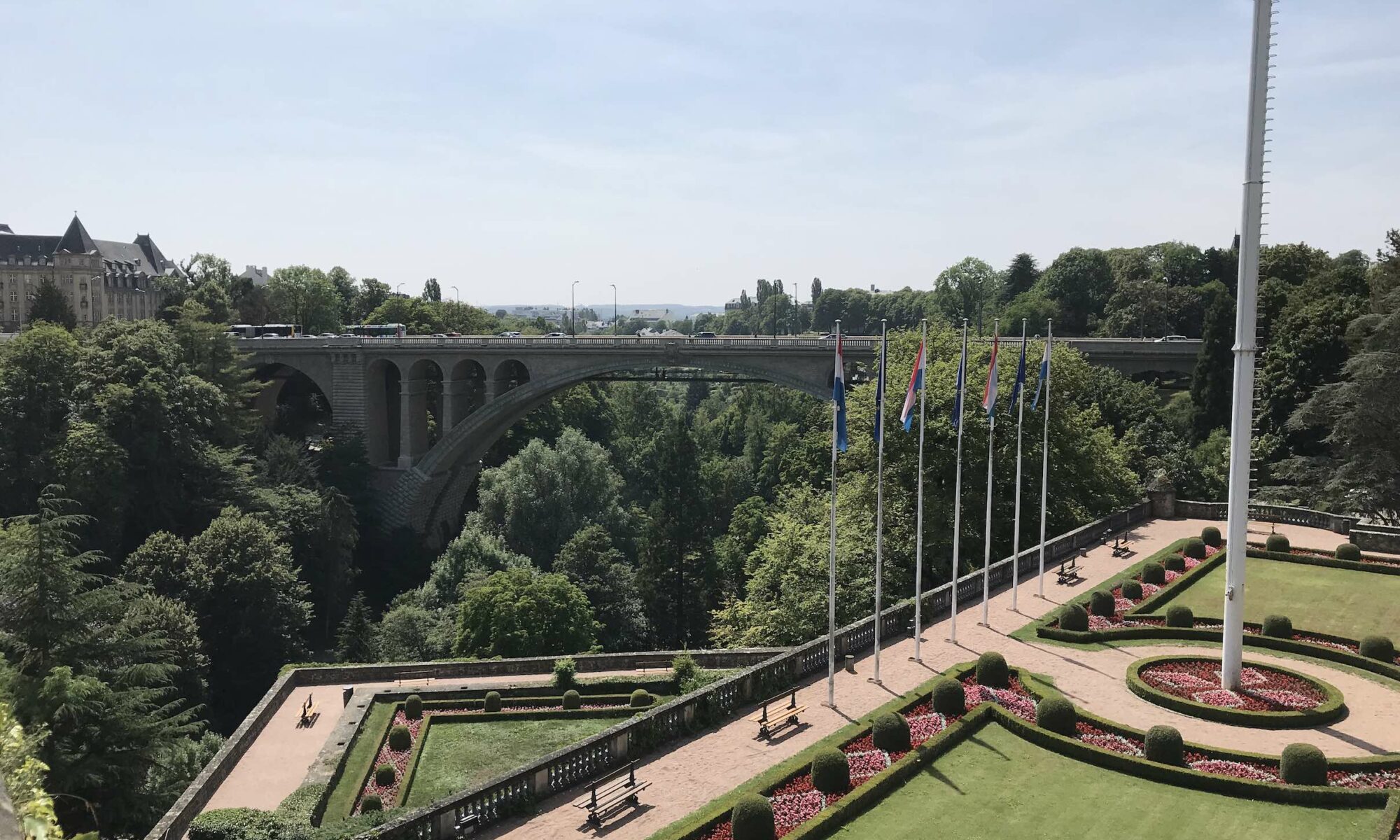 Going to live in another country requires a degree of organisation. Not only do you have to adjust to your new surroundings, but there are a whole load of essential preparations before you move and settle in. For a stress-free journey and to make sure you don't forget anything, myLIFE has reviewed the seven main steps to prepare for expat life in Luxembourg.
The big days is approaching. In a few weeks, you'll be unpacking your bags in the Grand Duchy of Luxembourg! While the destination may not be as idyllic as Vietnam or Spain, you'll soon find that the country is full of hidden gems. In fact, it is rated the 12th best country for expatriates in the world*. Are you ready for this new adventure? Have you really thought of everything? Now's the time to check that you have not missed any of the seven key steps to a trouble-free move.
1. Check the entry formalities
Before heading for Luxembourg, you need to find out about the country's entry procedures. Do you need a visa, work permit or other documents? For a stay of more than three months, if you arrived from a European Union member state or a country treated as such, you must be able to show a valid ID card or passport. If you are coming from a third country, you must have a travel document and, depending on your nationality, a visa issued by consular services.
Once in the Grand Duchy, you need to make a declaration of arrival with the local authority of your new home town within eight days, and complete a registration statement within three months. If you are not travelling alone, remember to bring ID and supporting documents for the whole family (marriage or civil partnership certificate, family record book, children's birth certificates, etc.).
⇒ With 47.5% of its residents coming from around 175 different countries, Luxembourg is used to welcoming people from diverse backgrounds. There are various organisations to help and support you on your journey: Support Association for Immigrant Workers (ASTI), Immigration Associations Liaison Committee (CLAE), National Reception Office (ONA). Don't be afraid to ask for help!
In March 2020, Luxembourg became the first country in the world to have free public transport for all passengers across the whole network.
2. Find a place to live
Living standards are high in Luxembourg and this is reflected in house prices, which are on par with major European cities. As demand exceeds supply, properties sell quickly. While you wait for a house purchase to go through, if this is your plan, you'll need some tips for finding a place to rent quickly.
Bear in mind that property in Luxembourg City and the nearby area is generally the most expensive whether you are buying or renting. On the upside, you get to enjoy very attractive surroundings with easy access to shops, schools and cultural services. To find somewhere cheaper, you'll need to go further out from the capital and choose a home in the north or east of the country, or in the Esch-sur-Alzette canton, for example.
Useful info: In March 2020, Luxembourg became the first country in the world to have free public transport for all passengers across the whole network. Even if public transport is often packed, the network allows you to travel easily from your home to the capital.
⇒ Check out the country's estate agency listings to find your new home: atHome, Wortimmo, Immotop or Bingo.
The country's labour market is booming. This is one of the positive aspects cited by expatriates in InterNations' Expat Insider study.
3. Look for work
Did you know that Luxembourg wages are among the highest in Europe? On 1 April 2023, the gross minimum wage was €2,508.24 for an unskilled worker and €3,009.88 for a skilled worker.
⇒ To keep up-to-date with job offers, you can sign up with the Employment Development Agency (ADEM) and read the announcements on specialist sites such as Moovijob and Monster.
If you would like to use this move to  start your own business, you'll find that Luxembourg has developed a complete ecosystem to help budding entrepreneurs. For more information and help with the administrative side, contact the House of Entrepreneurship at the Chamber of Commerce.
If you are not moving for professional reasons or you are the partner of an expat and do not want to work, you can join associations or an expat community (through networks like internations.org and expat.com) to help you settle in.
Useful info: If you do not have a job (and are not studying either), you must be able to prove that you have sufficient resources and health insurance to stay in the country.
4. Think about your health and security
By coming to work in Luxembourg, you and your family are automatically registered with the country's joint social security centre (CCSS). This gives you sickness/maternity cover, as well as pension, accident and invalidity insurance. Your medical costs will also be reimbursed. If you do not have any professional income, you can still sign up voluntarily for health insurance or take out an international medical policy before you leave.
For the security of your family and property, certain cover is mandatory or highly recommended in Luxembourg: civil liability, home and vehicle insurance. The Just Arrived guide can explain the types of insurance to be taken out when you arrive in the country.
Depending on the level of study, lessons are given in Luxembourg's three national languages: Luxembourgish, German and French.
5. Register your children in school/nursery
Are you coming with the whole family? If you need to find a nursery, there are several types of structure (approved nurseries, private crèches, childcare centres, day care, etc.) and childminding options available. However, places are highly sought-after. It is therefore advisable to sign up as early as possible if you want to get a place reasonably soon.
 Useful info: You can receive childminding vouchers (CSA) in Luxembourg to get reduced rates on childcare facilities.
For older children, schooling is mandatory between the ages of 4 and 16. The school system is divided into three levels of teaching. Depending on the level of study, lessons are given in Luxembourg's three national languages: Luxembourgish, German and French. However, if your children do not speak these languages, support classes will be arranged to help them adapt. You can also opt for a European or international school where English and French are the languages generally used.
6. Take care of your car
If you are taking your vehicle with you, you will have to complete customs formalities. You will also need to register your vehicle within six months, insure it and buy the road tax disc in order to drive legally. The website of the National Car Drivers Association (SNCA) can help you with all of these procedures. Also keep in mind that if you obtained your driving licence in a member state of the European Economic Area member, this is recognised in Luxembourg. Otherwise, you will have to swap it with the SNCA for a Luxembourg licence within a year of your arrival.
Useful info: If you are moving to the capital, you can apply for a parking badge that will allow you to park free of charge in your neighbourhood. Several other municipalities, mostly in the centre and south of the country, have adopted the same principle.
7. Register your dog
Your four-legged friend is a member of your family and naturally will be joining you. However, as a dog owner you are required to register your pet with your local authority within one month. You also have to pay an annual licence fee, get a rabies vaccination and have your dog microchipped by an approved vet.
Useful info: Some landlords do not accept pets. Ask about this before you sign a lease!
You now know the main things to take into account for a successful move to Luxembourg. You can now relax! Why not start planning your future cultural outings in the country : between UNESCO heritage sites, museums, castles, abbeys, nature reserves and vineyards, you'll be spoilt for choice. Have a look at our checklist for moving to Luxembourg so that you don't forget anything.
* Source: InterNations – Expat Insider 2019.