When buying a car, plan your purchase well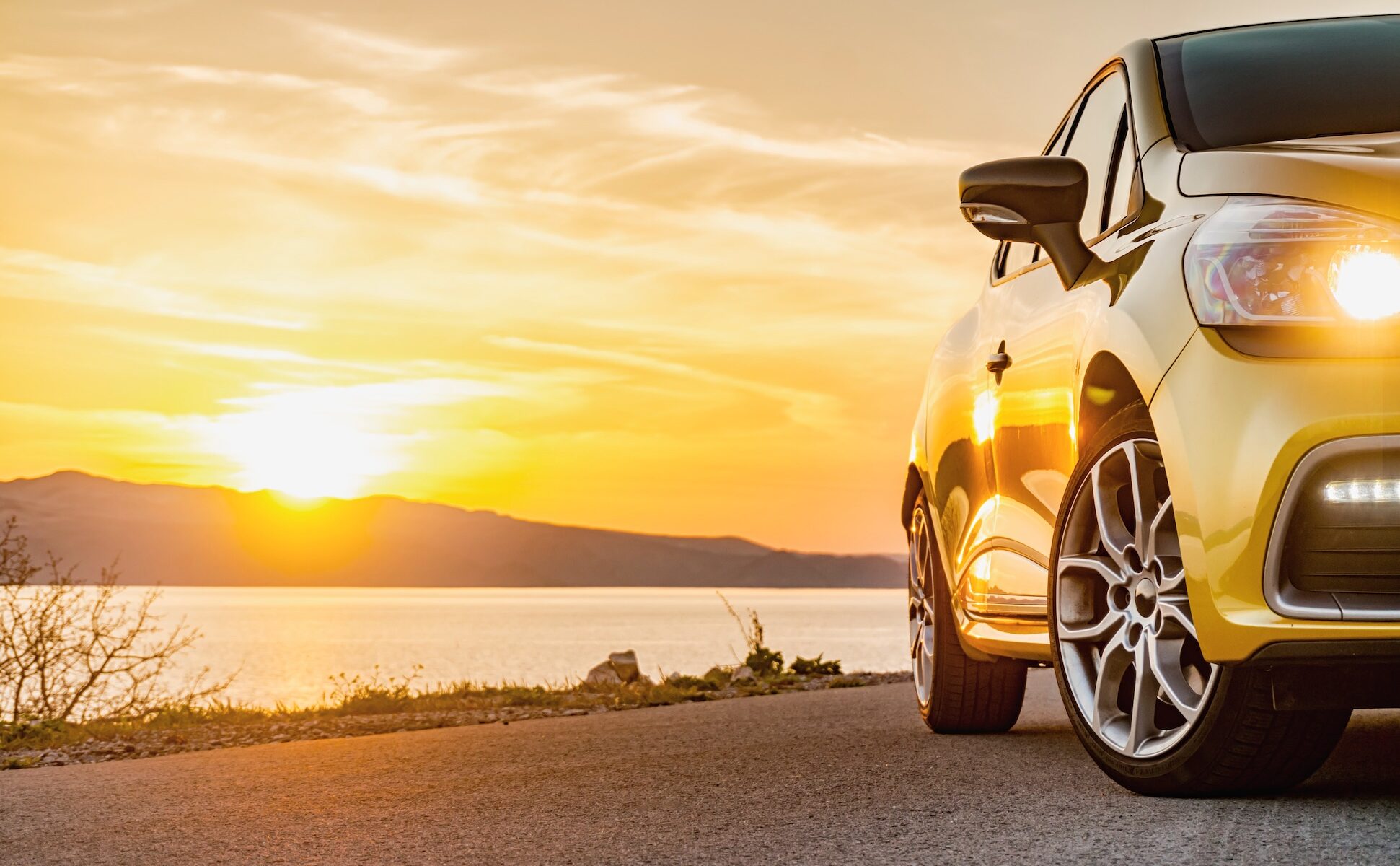 If your car is about to give up the ghost or simply no longer suits your lifestyle, you may be tempted to change to a newer, more comfortable, or more powerful model. However, when buying a car, make sure to consider your needs and desires carefully, and don't forget to think about financing.
Choosing a car can quickly turn into a headache. Should I buy a new or used model? Petrol, diesel, or electric? How should I finance my investment? All these questions need to be answered if you want to find the car that suits your needs and desires.
Each year, from the end of January to the beginning of February, a new edition of the Luxembourg Autofestival puts car dealerships across the country into a frenzy. Among the new models and amazing discounts, you'll probably find what you're looking for. However, be careful not to succumb to temptation without taking time to reflect.
Buying a car, step by step
Like with any investment, buying a car requires careful preparation and forethought if you want to maximise your chances of making the right choice. From preparation to purchase, follow these steps!
1. List your needs and desires. It's important to distinguish between your dreams (e.g. a convertible sports car) and what you really need (a family car). Setting purchase criteria such as type of car, make, fuel type, and equipment requirements is a particularly useful way to guide your decision and avoid an impulse purchase. The list doesn't have to be endless; instead, make a smaller list containing distinctive criteria.
2. Simulate your budget. Being able to set limits in terms of your budget and monthly repayments will help narrow down your choice significantly. Many households lack the savings needed to buy a car and instead opt for bank financing.
3. Finding the car. When it comes to finding a car that ticks all the boxes without breaking the bank, there are many options in Luxembourg and the Greater Region, including manufacturers' and dealers' websites or classified ads (mycar.lu, luxauto.lu, auto.lu, etc.). Take the time to compare and reflect!
4. Check and test drive the vehicle. The best way to make sure a model lives up to expectations is to test drive it. When buying from a private individual, make sure to check the tyres, the bodywork, the interior and also the vehicle's papers, especially the service manual.
5. See to the administrative formalities. Buying a car involves certain administrative formalities, e.g. paying taxes, which may differ depending on the country of purchase.
New or used?
One key factor involved in the process is whether to buy a new or a used car. Whatever you decide, we strongly recommend that you buy from a professional. Garages and dealerships offer very good deals, even on models with a few miles on the clock.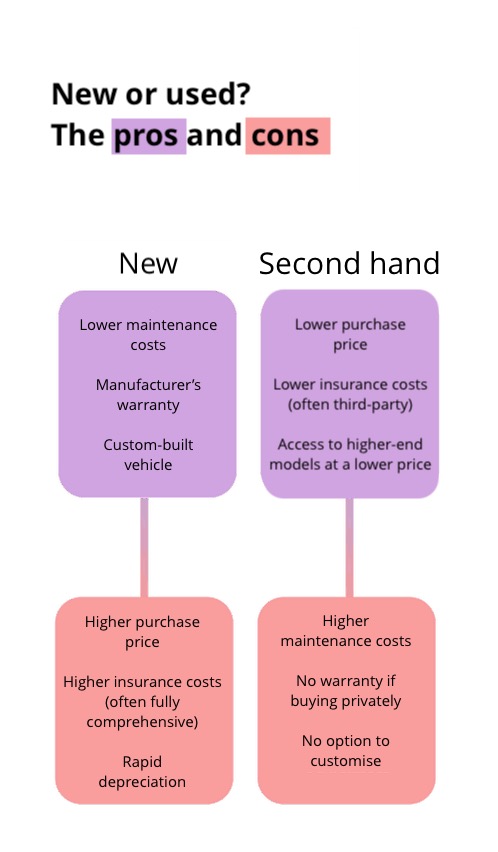 Many buyers are attracted to the excellent value of used cars in terms of price vs quality, including cross-border buyers. At the same time, cross-border buyers face additional administrative formalities when it comes to registering vehicles. These include applying for a vehicle registration document, exporting the vehicle, temporary registration or obtaining export plates, all tedious but necessary steps.
Petrol, diesel or electric: a question of economics and the environment
Petrol, diesel or electric: which is right for you? There are numerous criteria to help you decide, including purchase price, maintenance costs, fuel consumption, insurance costs and eco-friendliness. Although high fuel-price volatility since the beginning of the conflict in Ukraine makes comparison quite difficult, electric cars appear to be doing well.
Luxembourg drivers' interest in electric vehicles has been growing steadily for years. In 2022, 15.2% of new registrations were electric cars and 28.2% were hybrids. The advantages of electric cars include low maintenance, zero CO2 emissions, low energy consumption and the government incentives granted to date. On the other hand, their weak points include their range, battery cost and recycling, purchase price and recharging time.
Financing your purchase with a car loan or private lease
Whatever you decide, buying a car is a major investment (vehicle cost, revenue stamp, maintenance, insurance, fuel, etc.). There are several ways to finance your purchase, depending on your budget. Cash savings are one option, where available.
However, the most common source of financing is a car loan from the bank, which may allow you to benefit from current low interest rates and tax deductions, should you qualify. Beware, however: a loan implies an obligation to make repayments. An alternative to a car loan is private leasing. Such operating leases for private consumers are less well known than those aimed at companies, but they do offer certain advantages. In exchange for a monthly lease payment, the lessee benefits from an all-inclusive rental contract (insurance, assistance and maintenance costs) and gets to drive a new vehicle for a specific period and mileage. On the other hand, the lessee doesn't own the vehicle.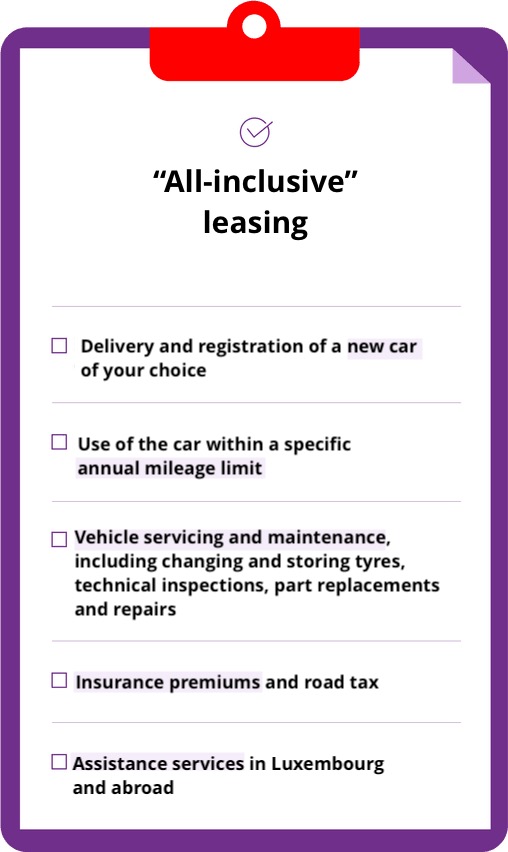 Savings before and after the purchase
There's no such thing as small savings. Some simple rules of thumb will help you keep the costs of your car down, both at the time of purchase and day-to-day. When choosing your car, look for end-of-series and stock models where possible. Vehicles from driving schools and rental agencies that are still in very good condition can also save you money.
Keep an eye out for government grants and eco-bonuses for the purchase of certain vehicles, as well as the reimbursement of certain taxes. Lastly, adapting your driving style can also keep costs down.
Give your car a new lease of life
If, after a few years, you want to resell your car, you'll again have to go through a few administrative formalities. These include having the car valued, drawing up an invoice, contacting a dealer or garage for an attractive trade-in, or searching online.
On the lookout for your next car? Find out everything you need to know in our dedicated myLIFE "car" section.