The steps to follow when buying a property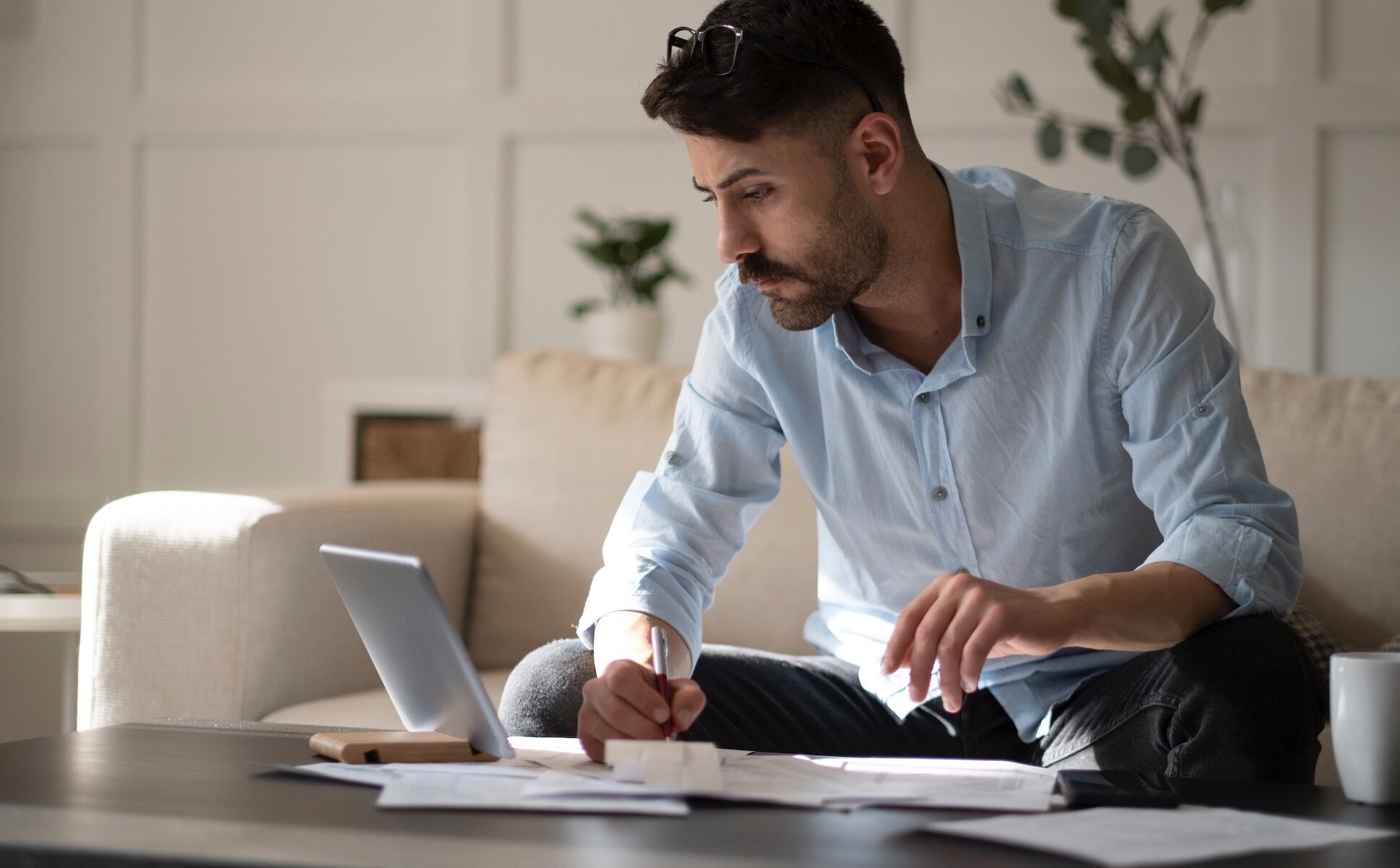 Buying a property is no simple task, especially for first-time buyers. It's important to take your time and follow certain steps – myLIFE explains these so that you can maximise your chances of a successful purchase.
For some, the move from renting a property to owning their own home is a key goal. Once everything is in place to achieve this ambition and the opportunity finally presents itself, many throw caution to the wind, rushing in at the risk of making some costly mistakes. Stick closely to the following steps and your path to property ownership will be a smooth one – you will avoid costly financial errors and save time on preparation.
1. Set a budget
Buying your first property is no easy task. You need to think ahead and stay calm. In addition to listing your desires (flat or house, number of bedrooms, location, etc.), it is key to define the budget available to you before signing a preliminary sale agreement. In other words, you should determine the personal contribution and the monthly repayments that you can afford based on your income. To assess how much you can borrow, just carry out an online simulation or arrange a meeting with your bank – they will help you draw up a financing plan. Once this is done, you can start looking for a home that matches your criteria and your budget. When setting your criteria, focus on satisfaction rather than perfection, which is rarely achievable. In concrete terms, this means focusing on a limited number of key criteria rather than drawing up a never-ending list on which you refuse to compromise.
2. Get a home loan
After a number of visits to the property, you fall in love with it. Whether it's a buildable plot of land, off-plan housing, a condominium or an existing property, you will then have to sign the preliminary sale agreement that commits you to buying the property and appoint a notary to draft the deed of sale. You will also have to contact your bank to ask for a home loan that will specify your repayment schedule and the level and type of interest rate. If you want to access a suitable offer, you will have to put together a file containing various documents (ID, payslips, preliminary sale agreement, proof of income and expenses, etc.). Once you've received the final offer, you can sign the deeds of sale at the notary's office with peace of mind.
As a first-time buyer in Luxembourg, you may be eligible for a homebuyer's allowance, subject to certain conditions.
Useful info: as a first-time buyer in Luxembourg, you may be eligible for a homebuyer's allowance, subject to certain conditions. The amount can be increased by 15% for a semi-detached house and by 40% for a commonhold property. Subject to certain conditions, this allowance may be increased by a short-term compensatory allowance of €20,000 for a newly-built home. To benefit from the allowance, you must among other things have signed a mortgage agreement with a bank and not be a (co-)owner or usufructuary of another property.
3. Determining the costs to be paid
In addition to the price of the property set by the seller, other costs are to be expected if you wish to become the owner of the property that you have found. These include:
Notary fees: you are responsible for the costs payable to the notary in connection with the deed of sale. These include the notary fees, the reimbursement of costs incurred by the notary's office for services and documents essential to the sale, and taxes (transfer taxes and conveyance duties of 6% and 1%, respectively).
Mortgage fees: if you wish to take out a loan, your bank may ask for a mortgage that enables it to recover the amount due by selling the property should you have difficulties repaying the loan and all amiable solutions have been exhausted.
Administrative fees: when granting a property loan, the bank will charge you administrative fees.
Insurance: the bank providing the loan may ask you to take out several types of insurance. These include home insurance and credit protection insurance. The former covers your home, furniture and personal items against the risk of fire, water damage, theft, etc., while the latter is a type of life assurance that guarantees the repayment of the loan balance in case you die and prevents financial problems for your spouse or children. You can also take out supplementary accident or disability insurance.
In addition to these costs, you should also budget for removal costs, agency fees if you use an estate agent, and any condominium fees, etc.
Regardless of the condition of the property you intend to buy, you should be prepared for maintenance and renovation costs.
4. Don't forget about maintenance
Regardless of the condition of the property you intend to buy, you should be prepared for maintenance and renovation costs. Unlike when renting, you are solely responsible for any repairs and renovation work that may be required in the short or longer term, such as a boiler replacement or roof renovation. This is when you may get into difficulty.
Renovation can be costly work that you may not be used to and may be unable to afford if you have sunk most of your savings into buying the property. In case of doubt, have the property inspected by a professional before finalising the sale to identify any problems that may worsen over time. If you decide to go ahead with the purchase, get an estimate of the cost of renovation and upkeep for the property. After all, an ounce of prevention is worth a pound of cure.
5. Use qualified professionals
If you're not afraid of carrying out some repair and renovation work, make sure it's done properly. Painting a wall isn't difficult, you can do it yourself to save a bit of money. However, for more complex work, such as electrical connections, it's clearly a good idea to hire professionals who can ensure that your home is in good condition and complies with all existing regulations. Your property is both a home and an investment and deserves taking care of. Paying a bit more for professional work will often ensure that you don't have to pay a lot more in the near future to correct shoddy work.
Keep a copy of all bills and receipts for work carried out to improve the state of your home (addition of air conditioning, roof replacement to improve insulation, etc.). This information can be used to justify a higher valuation for the house if you come to sell.
Give yourself time to replenish your savings before you go on a spending spree to kit out your new home to your taste.
6. Manage your savings wisely
Once you've found your ideal property, you'll want to personalise it by adapting the interior or making a few changes so that it feels more like home. At times you'll have to know when to stop. Between the deposit, agency and removal costs, and transfer taxes, you'll probably already have used up a large part of your savings. Add in monthly expenses (energy, water, waste and insurance) and money may be tight, so you may have to postpone the urge to personalise the property. Give yourself time to build up your savings again. Don't jeopardise your new homeowner status by going on a spending spree.
7. Get your tax affairs in order
The excitement of being a first-time buyer makes some prospective homeowners forget about the tax implications. The change in status can have consequences for your tax situation and tax return. Familiarising yourself with the applicable tax rules and seeking advice from an accountant may help ensure everything is in order. Of course, there is a price to be paid for the advice of an expert, but they are best placed to help you fill out your return properly and get the best rebate. After a few years you will be in a position to take over this task yourself.
Purchasing your first property is exciting but it requires some forward planning before you dive headfirst into visits. The success of this important project requires step-by-step preparation and the help of professionals (banker, notary, etc.) if you are to avoid disappointment and costly financial errors.